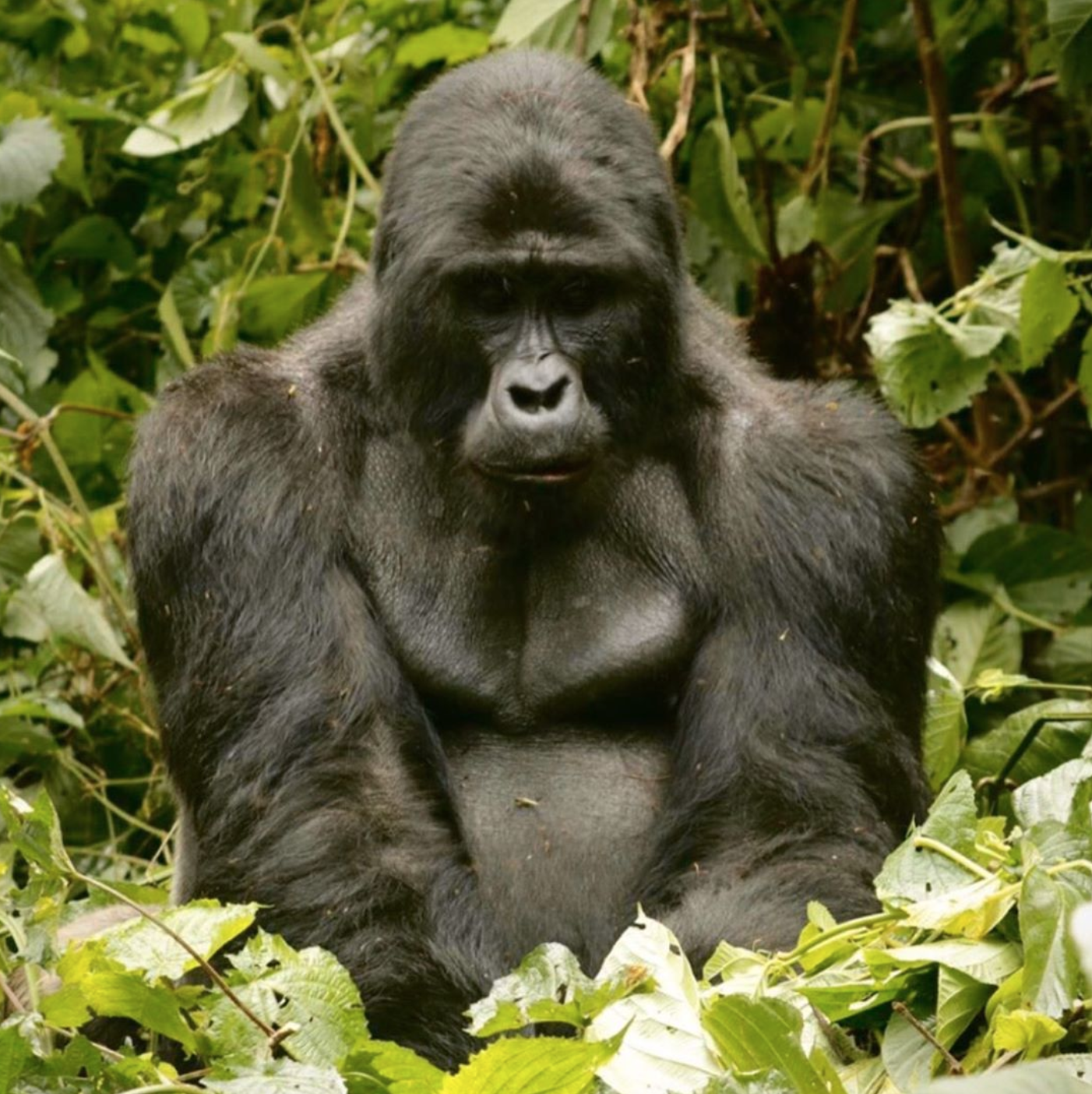 Hey ILP volunteers in Uganda — you're in the prime spot to have one of the most majorly rad bucket list adventures you could ever have: trek to see gorillas.
Seeing gorillas in the wild is something few people ever get to do in their lifetime. For starters, they're only found in one part of the world (central Africa) and because they're endangered and consequently so protected, it's an expensive trip. Plus, the hike into the rainforest to catch a glimpse takes some physical endurance so not every tourist is up for the challenge.
But for our volunteers who are living in Uganda for 4 months, you're in the best position to make it happen. Take advantage of the fact that your flight to Africa was already paid for, you've already got your immunizations, and you've got the inside info on local guides that our volunteers have already tried and recommend ... so the only thing left is paying for the excursion itself. If this is a life dream of yours, I say do it now!
---
Want to join our group of college-age America volunteers in Africa?
Learn more about the Uganda program right here
---
Caleb who's been volunteering in Uganda said this about his trek, "Best day ever!!!! It is near impossible to describe the majesty of the silver back, the gentleness of the mothers, and carefreeness of the babies. To say the least this is a day I will never forget and will look back on in absolute AWW for the rest of my life!! Gorillas are amazing and the true kings of the jungle!!!"
If you're planning your trip to go see the gorillas, just know I'm crazy jealous, and also that I've got lots of information in this post to help you plan it all out.
Some Quick Info About Gorillas
+ Why Seeing Them Is So Special


There's a couple of species: Eastern (Eastern Lowland and Mountain gorillas) and Western (Western Lowland and Cross River gorillas).
Where can I see them?
They love the rainforest in central Africa, so you'll need to head to places like Uganda, Rwanda, the DRC, and Congo.
For our volunteers in Uganda, I recommend heading to the Bwindi Impenetrable National Park where you're likely to see Mountain gorillas! It's a rainforest tucked in the southwest corner of Uganda and a pretty famous place for visitors to go gorilla trekking. Another popular option for tourists would be just on the other side of the border in the Virunga Mountains of Rwanda.
Why are they at risk?
Gorillas don't reproduce at quick rates. It's typical for one mama to raise only 3-4 infants during her life! A bit similar to humans, the gestation period is pretty long (8.5 months) and also infant mortality is pretty high, so a mama may have only one infant every 4-6 years. On top of reproduction being a bit slower compared to other animals, gorillas are faced with many man-made threats.
One issue is the loss of their home — Over decades, rainforests have been slowly diminishing. Small areas have since been designated as protected areas, but much of the land has been cleared for things like agriculture. In the 90's many refugees escaped war by fleeing to the mountains, and this has also intruded on the gorillas once peaceful habitat. Illegal mining in some countries has also made conservation efforts difficult.
There's also the danger of both illegal poaching and disease. The gorilla population took a major hit when the Ebola virus spread — It's estimated that Ebola has killed off 1/3 of gorillas in the wild. One forest in Gabon unfortunately lost around 90% of the gorillas who lived there.
Learn more about it on See The Wild.
What you can do to help
Many organizations have been supporting efforts to protect the gorillas and providing ways for visitors to come see them without disturbing their home. While still endangered (and some species still critically endangered), things are looking up.
Where we put our money and what we be buy speaks volumes. As tourism has been growing in recent years, more and more governments have been working towards protecting the rainforests and keeping gorilla trekking safe for visitors. If coming to Uganda and going on a trek is in your plans, I've got more info below on how to make that happen. But if that's not in the cards for, there's lots of ways to donate to the cause if you'd like to.
You can support charitable organizations that works towards protecting these gorillas that we love so much. If you want to donate, I recommend looking for organizations that are a registered 501(c)(3) charity to help ensure your funds are going where you want them to. World Wild Life has a program where you can adopt a gorilla with donations starting at just $25 USD. You might also consider donating to the Rwanda based Dian Fossey Foundation (this is the one that Ellen Degeneres has made generous donations towards). They also have a program where you can adopt a gorilla, starting at $40 USD.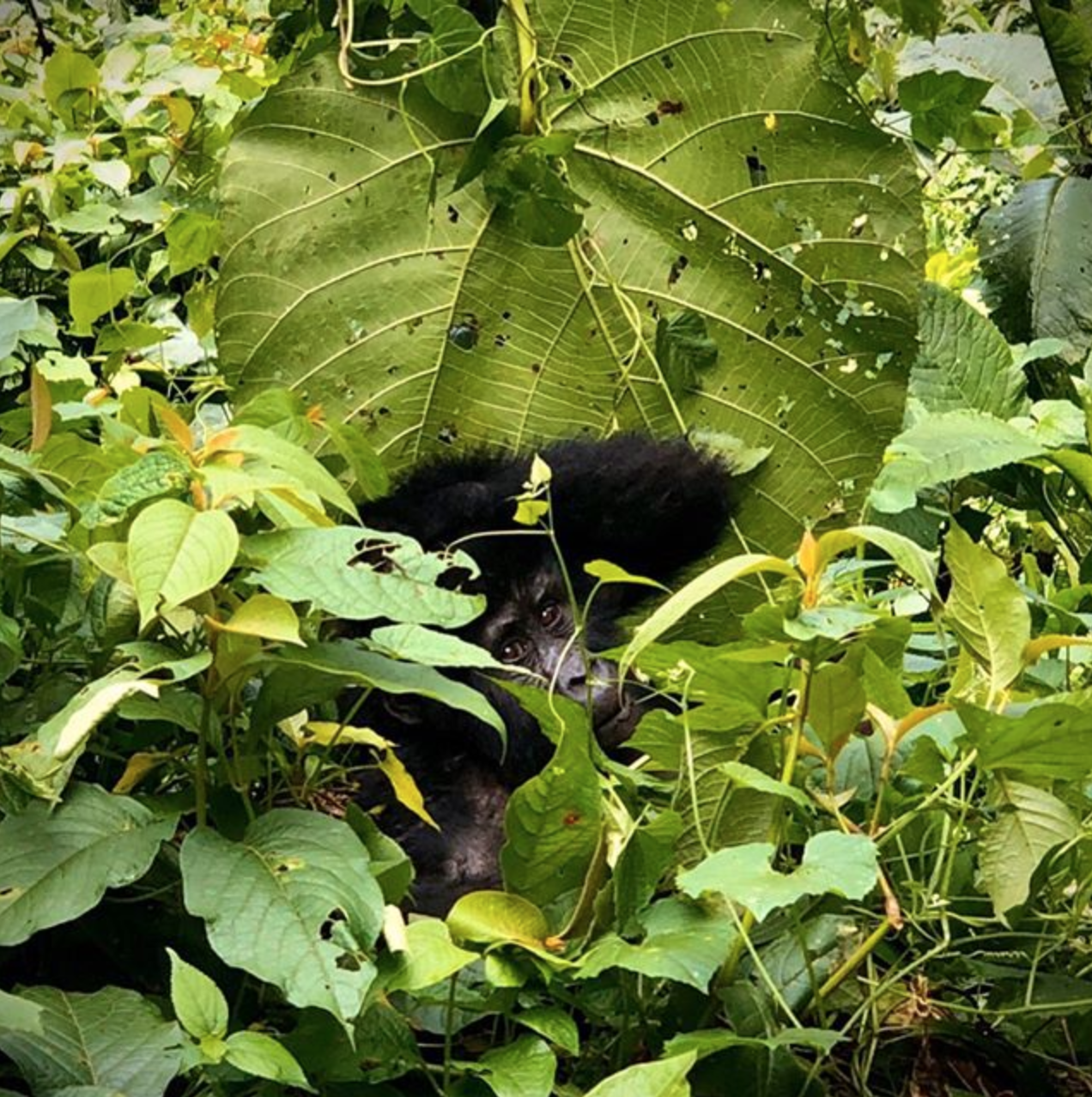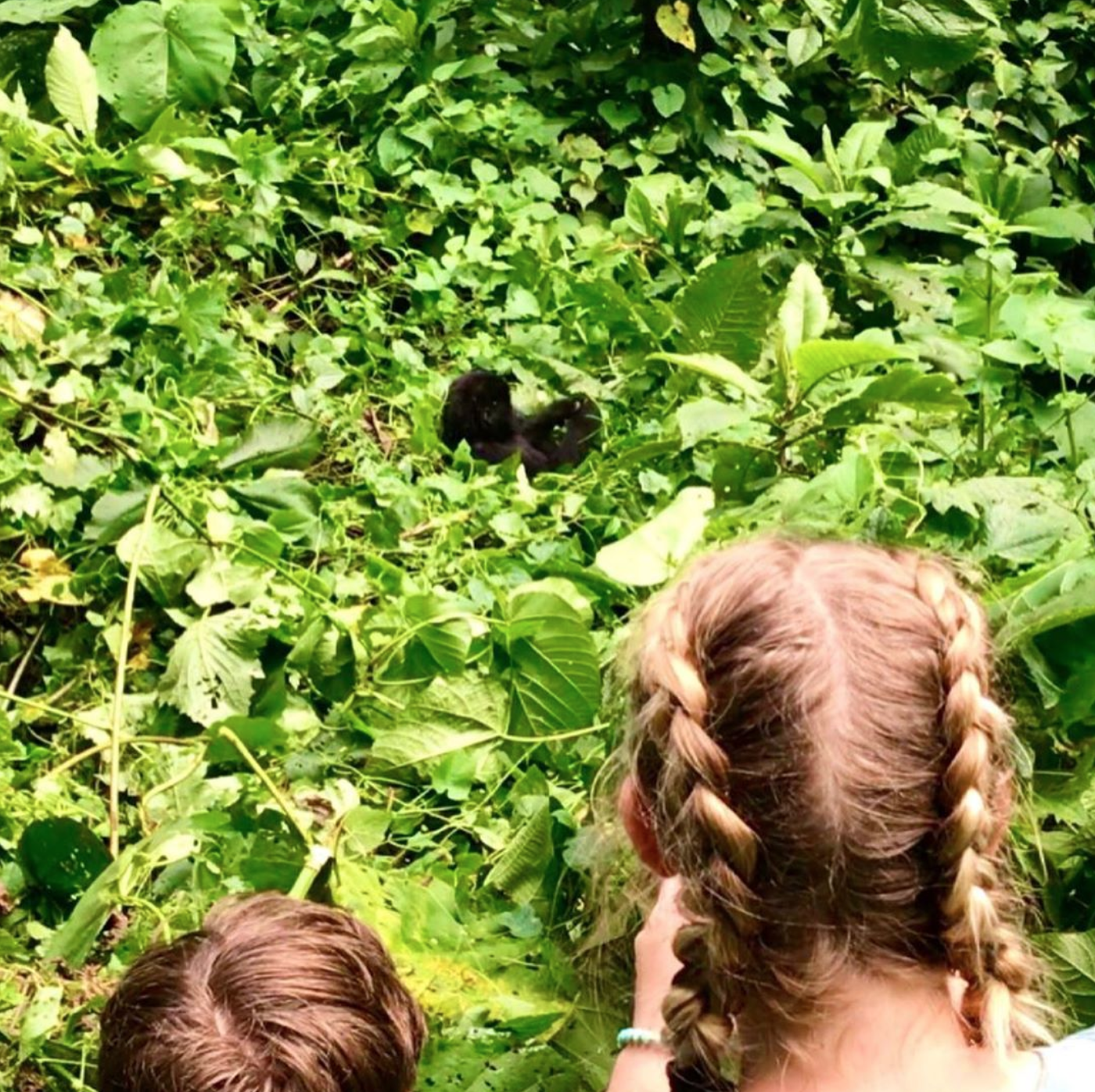 Going Trekking In The Bwindi Impenetrable National Park
Both Rwanda and Uganda have become some of the favorite spots for tourists who are coming to Africa for gorilla trekking and Bwindi is usually listed as one of the tops! It's got a reputation for giving great opportunities to see gorillas.
For our ILP volunteers who are living in Uganda for a semester, you're in luck. It's a bit of a drive from Kampala (about 8-9 hours) but you don't even have to leave the country to have one of the best adventures of your life.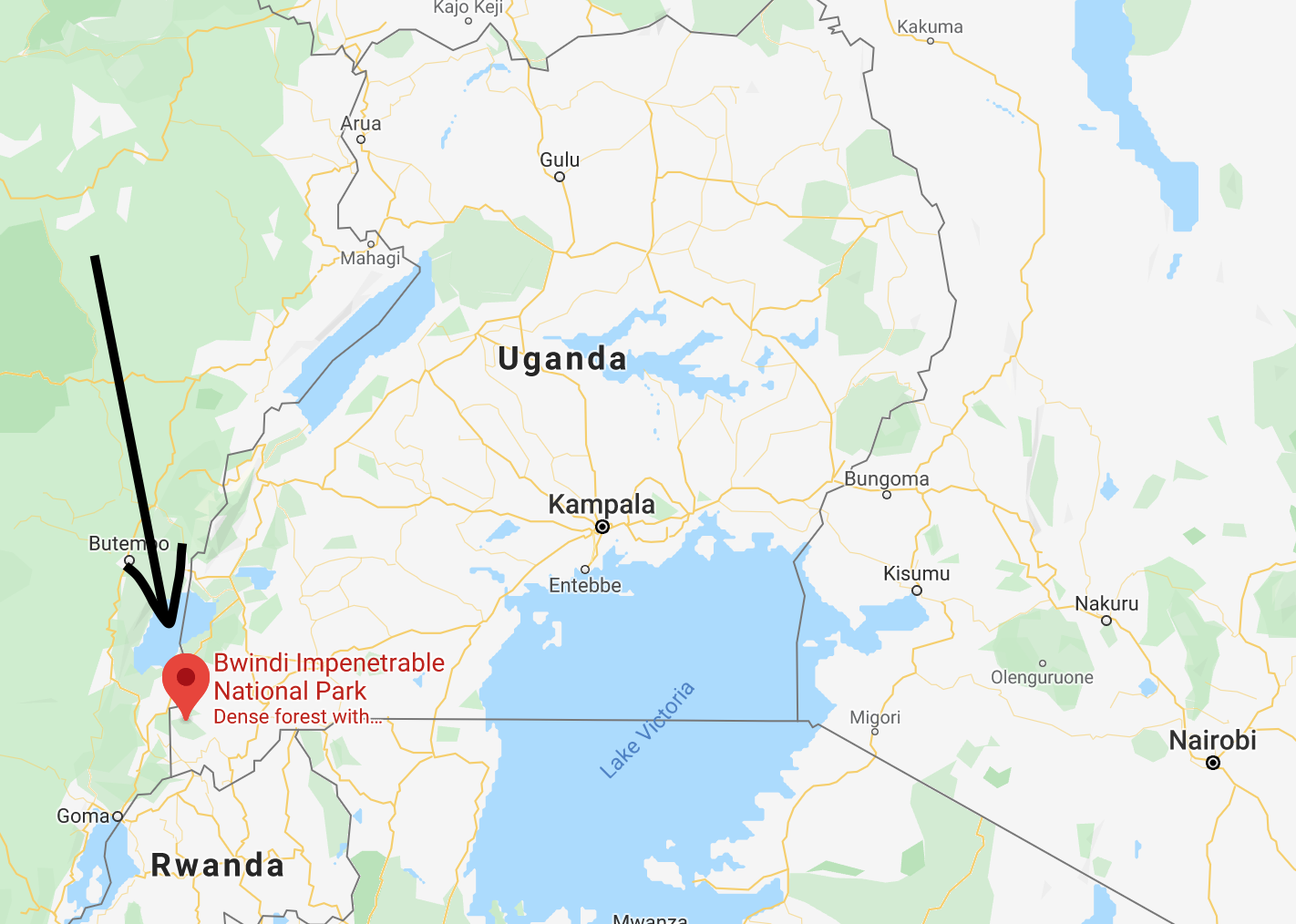 Picking A Tour
You'll find a variety of tours that range in price by quite a bit. Some tours cater towards tourists that want more of a luxury experience (nicer accommodation for example) and those tours can cost 4-5 times more than the most affordable tours ... usually in the $4-6,000 USD range. There's also budget tours (which our volunteers tend to like) as well as mid-range. The park's website has a huge list of companies that have been known to be credible and that can help steer you in the right direction.
When I look for tours, I consider both the price (make sure to look at what's included and what's not included) and I always, always read reviews. Reviews can really help give you an idea of what to expect.
Take time to give back — while we're talking about the importance of reviews, please remember to leave your review after your trip! As I've traveled, I've realized how much I rely on reviews when I'm picking an excursion. And as I've talked to the locals who have jobs that rely on tourism, they've told me how incredibly important reviews are to them (because most people pick tours that have great reviews). So many guides work crazy hard to make sure you're having a good time in the hopes that you'll decide to leave a good review. So, if you loved your tour guide and the experience you had, the best way to repay them is usually to ask which website is the best place to leave a review. It's as important as the tip you leave (or you could argue even more important because it affects future business they receive).
A budget tour to check out — Our ILP volunteers have tried Encounter Africa and said they loved it and totally recommend it! They did their 3 day gorilla trek and it worked out great for them. Although the company normally does pickups in Kampala, they were able to arrange to be picked up at one of the schools ILP volunteers teach at on the outskirts of Kampala, so it was much closer to their home and more convenient. It's definitely worth asking to see if that can be done. Essentially it's a fully guided tour so you don't have to worry about a thing! They pick you up in the morning, spend the first day driving to the park, spend the second day trekking into the forest, and then the 3rd day coming back home.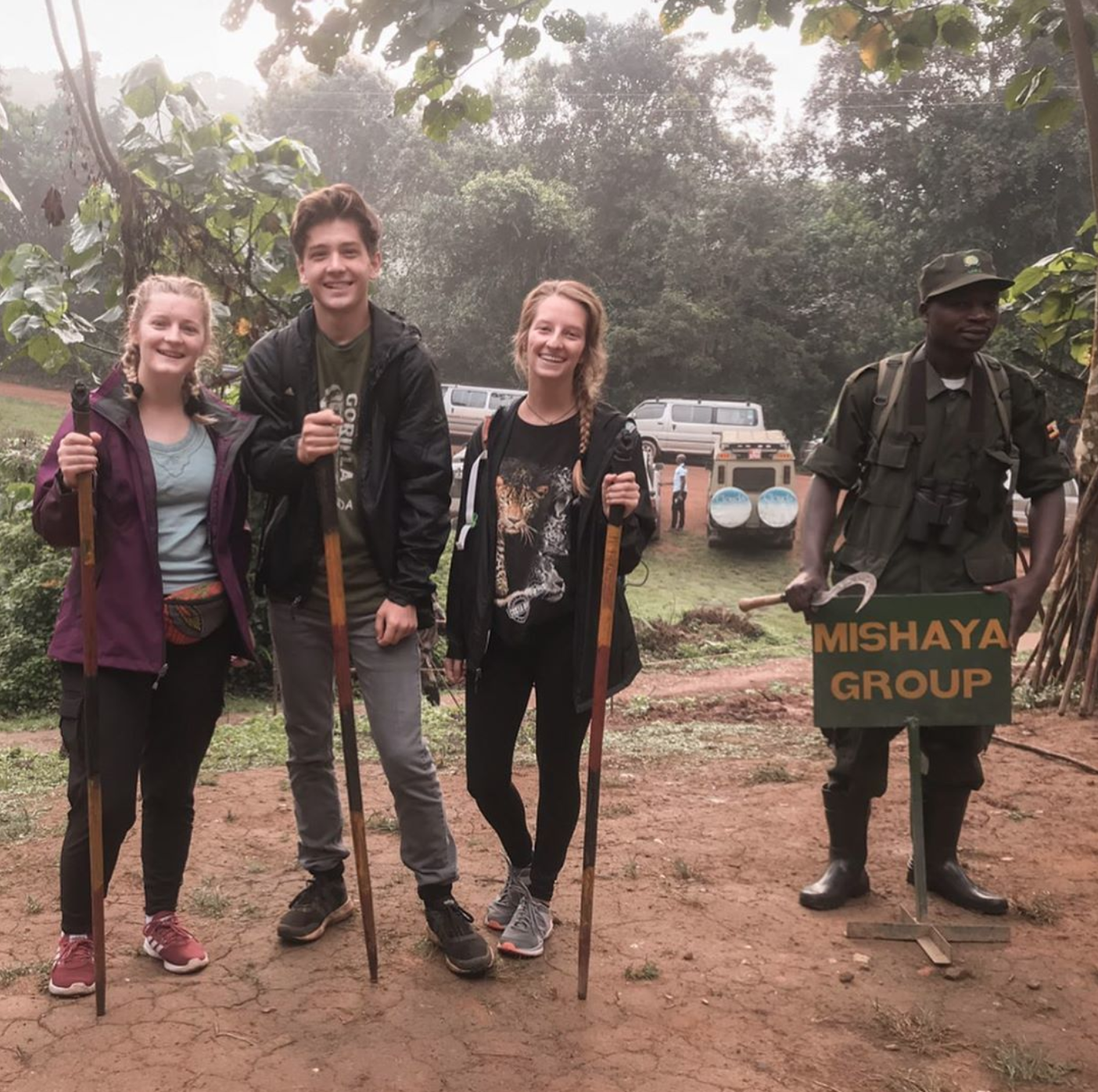 Costs
First, be aware that there's a required gorilla permit that is not included in most tour prices. As of July 2020, the permit price will be $700 USD.
Then you'll have the price of your tour and of course this really depends on which company you go with (and is typically discounted for larger groups). If you go with the tour our volunteers have enjoyed and have a group of 4 people, the price is $450 USD per person. That particular tour includes things like transportation, park entrance fees, English speaking guide, and accommodation and meals. You'll also want to budget a little extra for things like snacks you might want as well as tips (it's customary to tip all of your guides!).
So in total, expect to spend around $1,100-1,200+ for the entire thing if you're going with the more affordable tours.
For our ILP volunteers — you have a lot of options for amazing things to do on your vacations while you're in Uganda and the best part is you get to decide. If the price of gorilla trekking is too expensive for you, there are other really rad things you can do that cost less (like hang out at this lake, go on a safari to spot giraffe and elephants, raft the Nile, and abseil down a waterfall). But if you can swing the price and this has been a major dream of yours, I say this is the best time for you to do it! ILP volunteers in Uganda are required to travel in groups of at least 4, so just talk to everyone in your group and if there are a few other people who also want to do the trek too, then you're set.
One fun fact to know is that each country determines what their gorilla permit is. At this time, it costs a little over twice as much to go trekking in Rwanda as it does in Uganda. So, just another reason why our volunteers in Uganda are so lucky to get that price if they decide to go!
Best Times To Go
You can visit Bwindi anytime through the year, but there is a high and low season. Most tourists like coming from June to September and December to February, but if you come during other months you might be able to get a better deal on your tour since there's less demand.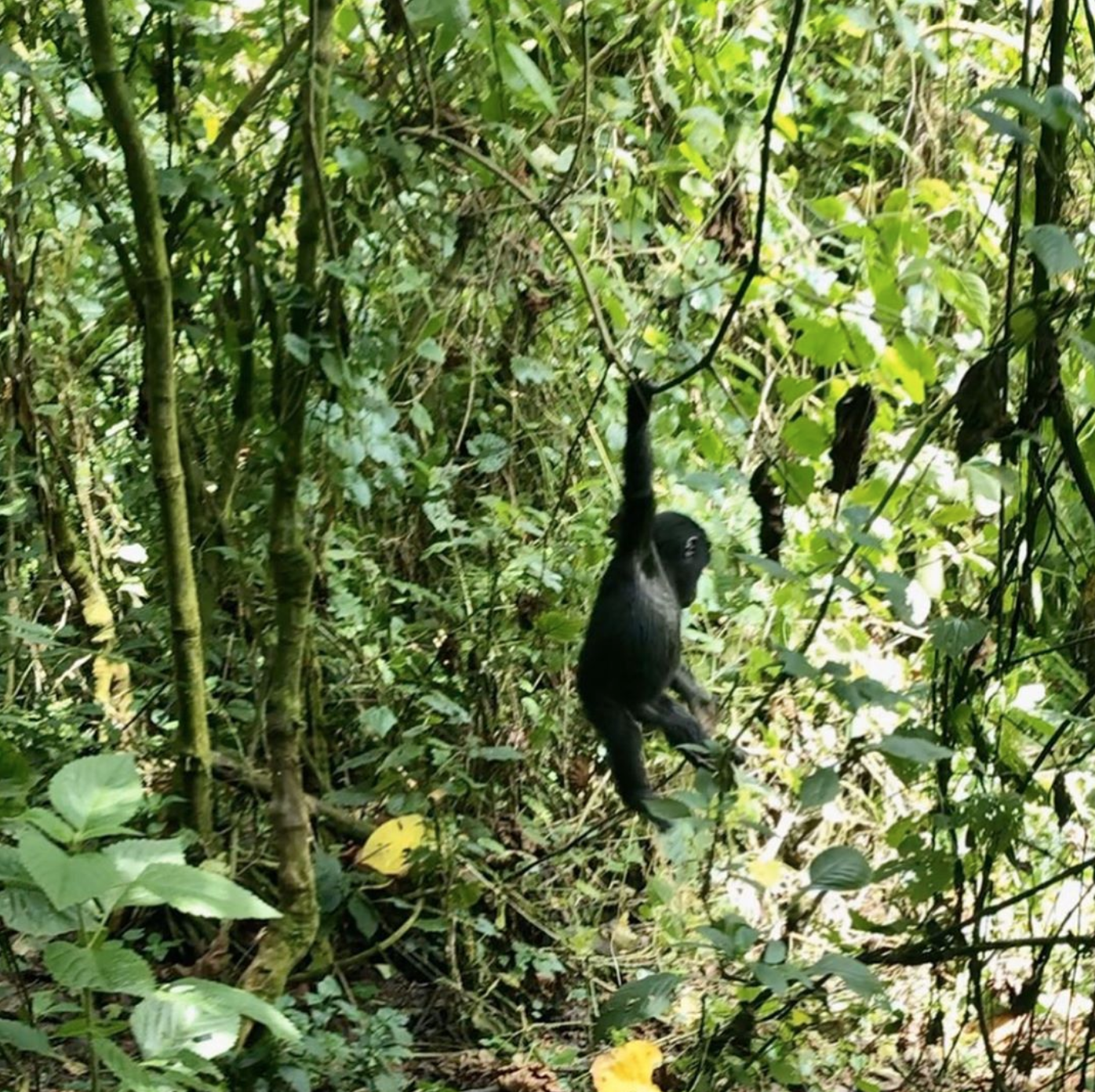 Learn more about signing up to volunteer in Uganda
International Language Programs is a non-profit organization based in the United States, in Utah. We work with locals in Uganda to arrange humanitarian trips for college age volunteers. Volunteers get to live together for a semester (about 4 months), spend time serving the community by helping kindergarteners learn English as well as pitch in on other projects (liking building springs that provide clean drinking water), and also have vacation time to explore this country we love so much!
We're always sharing photos from our volunteers, so give us a follow if you want to see more about what volunteering looks like and some of the rad adventures you can have in not only Uganda, but in our volunteer programs all across the globe.