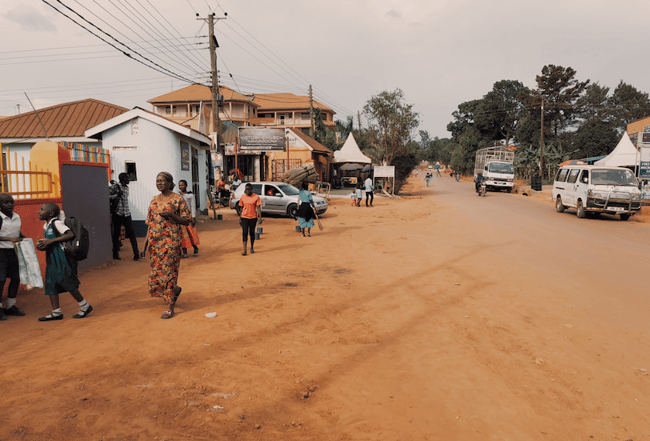 Our volunteers living in Uganda will call the suburb of Lugala home which has more than its fair share of nearby adventures to keep you busy. ILP volunteers are only teaching English or volunteering part time, which gives you plenty of free time during the day to explore. Plus, volunteers also have every weekend off and vacation days to really see what their country has to offer.


---
Have more questions about what it's like to live in Uganda?
See typical day looks like + insider tips in this volunteering in Uganda guide.
---

With all of that free time, you should have plenty of time to experience everything on this list:
In Lugala + Day Trips
Your city is small, a slice of local life found tucked away in a quiet neighborhood. In Lugala, you'll be able to spend some of your time helping out when you're not teaching (and tasting a few local snacks!) and can keep busy on a Saturday or Sunday by experiencing a nearby city, like Kampala. We have a few ideas for what to do during the week here, and a few more Saturday/Sunday activities below:
Help Out With Clean Water Projects
You'll already be making an incredible impact during the day by teaching English, but there is so much need for other projects in your community. Most people in your neighborhood will be living on less than $1 a day, and are living in homes without windows and running water.

Without running water, loads of time is spent trekking to the nearest well or spring, or puddle where they can get some form of water. If the water pools into puddles, there's a high risk that the water is contaminated by the dirt and other trash in the pool— drinking it will cause some unpleasant or even life-threatening diseases. Volunteers will be able to help out by building wells and springs to pipe in fresh water than can be accessed before it pools in the dirt and gets contaminated.
Learn more about the projects you can help with in Uganda.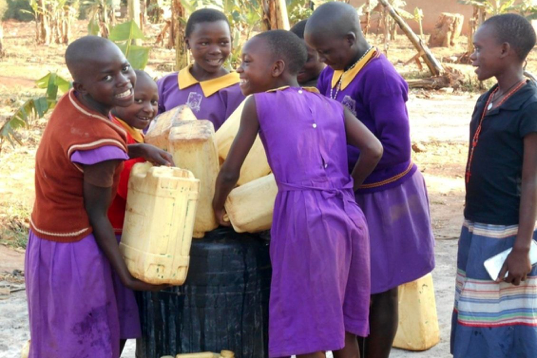 Test Out Some Local Treats
A must-have adventure in any foreign country, right? Within your little town, you'll find a handful of markets, shops and stores, all selling some local snacks. Grab your ILP Group and each buy a bag of cookies, chips, sweets, or a drink to all taste test.
Or, find your favorite local dish at a nearby restaurant: test out a rolex, which is basically an omelet rolled up in a thick tortilla and stuffed with onions, peppers, and sometimes tomato. YUM. You'll also run into samosas (little pockets that are fried and stuffed with meat or veggies) and Mandazi, a mix between a scone and a roll.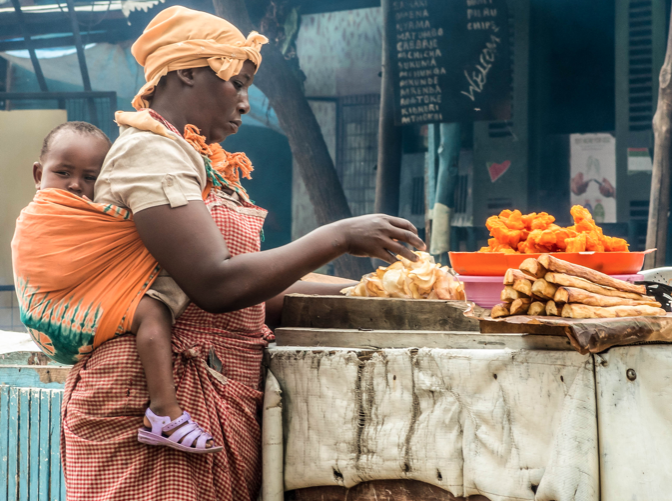 Zip Line At Griffin Park
Found right on the edge of the Mabira forest, you can spend an afternoon zip lining over a canopy of trees, keeping an eye out for colorful parrots or lizards that dart in and out of the trees. You might even spot a red-tailed monkey if you aren't zooming by too quickly!
It's right outside of Kampala, so something that's easily done on a Saturday or Sunday when you want to experience a bit of adventure. Test your hand at 5 zip lines that take you soaring over the tree tops, plus some repelling and bridge walks.

Where: Griffin Falls Camp (Near Lugazi, Uganda).

When: Zip line tours start at 8:00 AM, 1:00 PM, 2:00 PM and 6:00 PM, daily. The zip line adventure takes about four hours.

Cost: Varies on the package ($50 for the least expensive, and $100 for the most expensive option, which includes transport to and from Kampala and a few other perks). Get more info on their website.
Hang Out In Kampala
You could spend a few days exploring all there is to do in Kampala. We've broken down some of our favorite things to see to just give you a taste of what the capital city holds:
See The Sprawling Owino Market
A dizzying maze of vendors selling everything and anything … seriously, this place sells everything. It's the biggest open market in the capital city, famous for second hand clothes, bicycles, medicinal spices and more.
There are several other open air markets around so don't confine yourself to Owino, but this market does seem to give you that quintessential African market experience you're looking for.
Keep an eye out for clothing vendors where you can pick out brightly colored fabrics and get a skirt, shirt, tie, or dress made … which probably is the coolest souvenir you could bring home from Africa.
Visit The Uganda Museum
Learn more about the history, culture, and geography of the country you're calling home for a few months. There are several sections that house iconic artifacts from the country's ancient tribes, plus some pieces from contemporary artists which paint a portrait of what Uganda used to be and where it's moving towards. A can't miss experience for someone who is living in Uganda for a semester.
Cost: About $5 USD
Hours: 8:00 AM to 7:00 PM* (hours fluctuate in Uganda)

Experience The Kasubi Tombs
The burial site of the four past kings of Uganda, with a traditionally styled grass hut tombs that probably are what comes to mind when you think of Africa. The area is under a bit of construction but you can still walk around with a guide who will fill you in on the fascinating history of Uganda's eternal kings.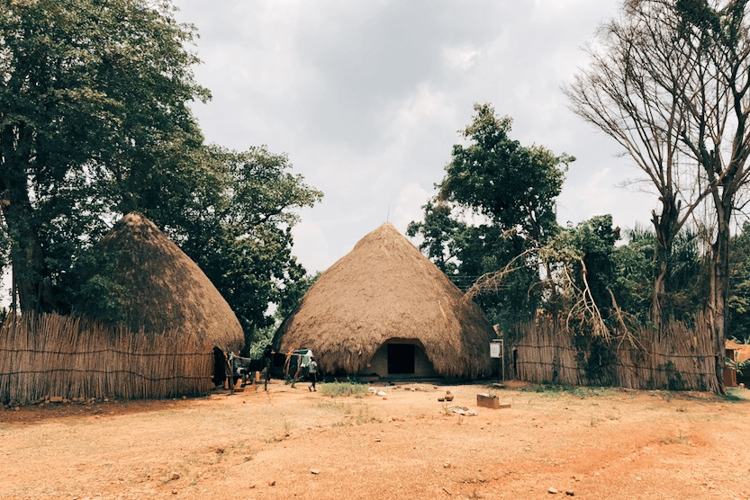 Our Favorite Weekend Trips
With every weekend off during your semester, you'll need a few adventures to keep you busy. Here are just a few of the ones we recommend, though we think you'll find a few others to add to your bucket list.
Hike Sipi Falls
We think one of the highlights of your semester will be trekking to these waterfalls. Sipi Falls is the name of a gorgeous waterfall that sports some of the country's most impressive views.
The hike is pretty intense (you can actually taxi there if you're not in the mood to trek there) though the hike is worth it! We recommend staying the night so you can hang out at the nice resort, and wake up early to see the sunrise near the cascading falls. So gorgeous!
Here are our recommended places to stay, tips for hiking Wanale Ridge, and an insider's guide to Sipi Falls to help make this weekend trip even easier.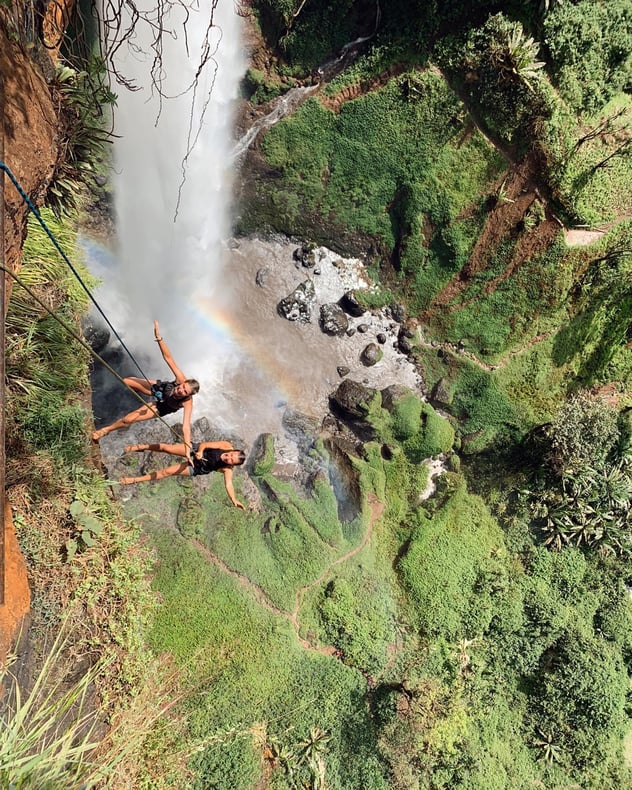 Go On A Safari
Ready for a safari? There are a few national parks to choose from if you want to fill up your camera roll with herds of zebras, friendly giraffes, prides of lions and a handful of the other animals that call Uganda home. But on a weekend, the closest park to where you'll be living is Lake Mburo National Park, which is a unique park in one big way — thanks to the animals who live here (the occasional giraffe, zebras, hippos, and buffaloes) you can actually explore this park on foot, or on bicycle if you'd like.

Of course, you can also ride in a Jeep or on horseback if you'd rather. Get more information about Lake Mburo National Park and the other places to safari in Uganda.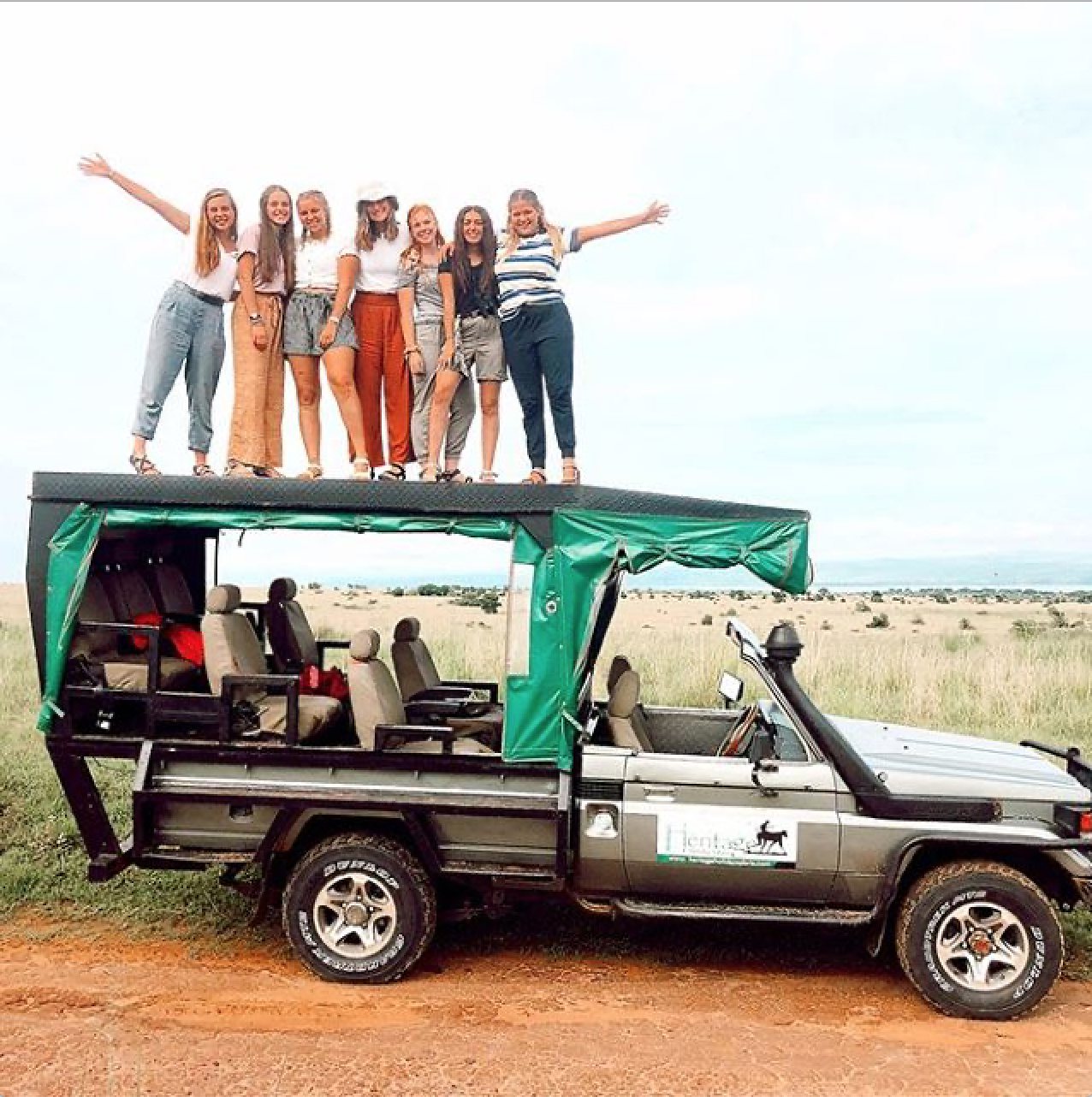 Spend Time With Baby Elephants
You'll be able to see these beautiful giants from a distance on safari but you can get personal with a few baby elephants at a conservation center just outside of Entebbe if you'd like.
The Uganda Wildlife Conservation Education Centre rescues orphaned, abused, and other animals in need of help and works to get them healthy enough to return to the wild, or provides them a safe and happy home where they can thrive. Feed breakfast to a couple of baby elephants, bow to the impressive Shoebill bird, race a cheetah and pat a rhino here.

We've planned your trip to the center here — that post is full of info like how to get there, opening hours, costs, and other details.
White Water Raft The Nile River
High adventure, here we come. We love river-rafting in our other countries, but going to Uganda means you can splash through the rapids on the Nile river … something that has definite bragging rights. This is an adrenaline-filled weekend, with a river tour that can include some of the highest rating rapids you're allowed to experience, giving you the chance to barrel over little waterfalls and big splashes and bounces.
You absolutely have to make time to river raft the Nile, that's for sure.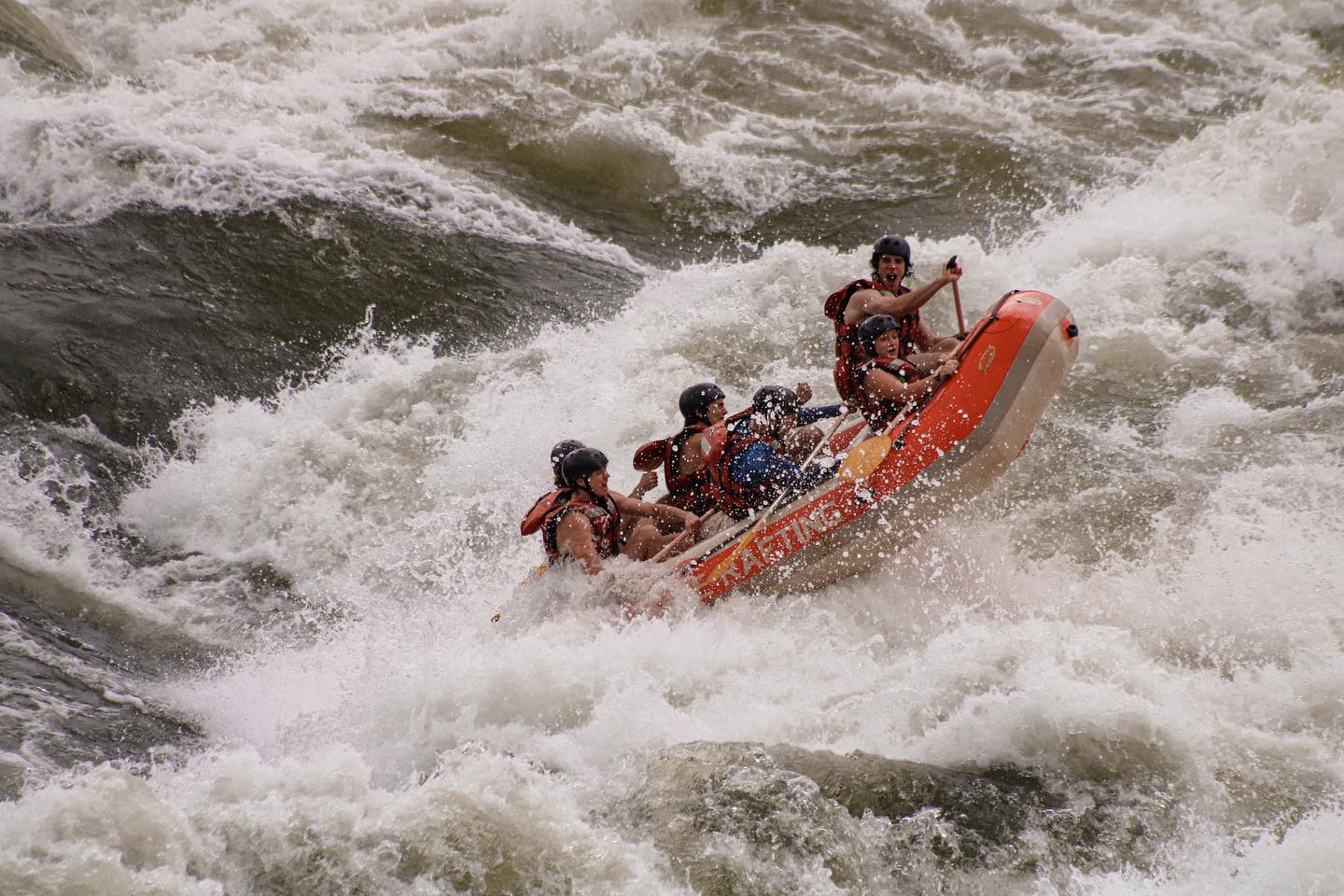 Hang Out At This Island Chimpanzee Sanctuary
Get ready for one of our favorite things to do in Uganda — hang out with some chimpanzees! Uganda is a country known for their primates and this place is right outside of Entebbe, meaning you can easily visit on a weekend. This sanctuary rescues orphaned and confiscated chimps and gives them a huge forest home where they can live in peace. Spend a day feeding the chimps, learning about the conservation efforts, and more about how the sanctuary gives these cuties a safe and happy life.
Ready to visit Ngamba Island? We've outlined how to get there and info about costs in that link (plus the info so you can read about all the chimps you're about to visit).
Experience A Lakeside Getaway
Might be a bit tight to fit it into a weekend, but could definitely be done on a 3-day if you're feeling pressed for time. Lake Bunyonyi is a popular place to relax where you can spend a lazy afternoon canoeing across the lakes or admiring the sunrise or sunset over the many islands that dot the lake. It's also a place where a couple of Uganda's local tribes still live, so a visit might get you a night of traditional dance and music.
We have recommendations on places to stay, getting there and other tips to help you plan your trip to Lake Bunyonyi right here.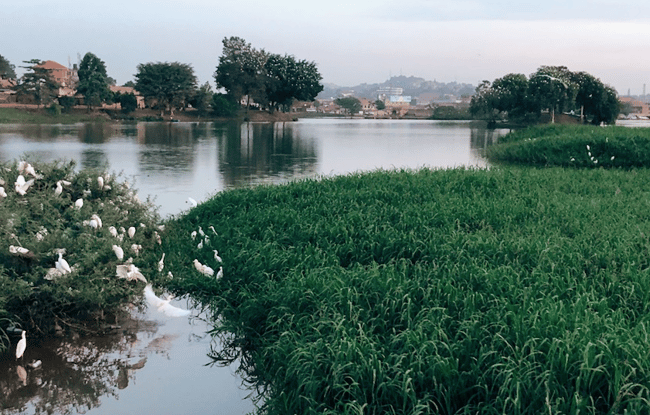 Ready for Africa?

We thought so! Come spend a semester giving back by teaching English, helping with other humanitarian projects, and of course, spending time exploring all the waterfalls, safaris, and markets Uganda has to offer.