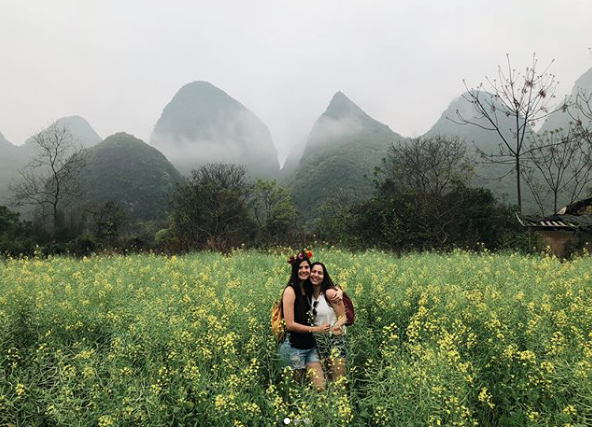 When traveling abroad, you'll be faced with the option of going on a tour or just exploring on your own. Here's what I've found is the best option.
Need help with the whole "travel the world" thing? Plan your gap year, dust off your passport and get started.
For the most part, I enjoy exploring a new city or site on my own. However, sometimes a tour is a better option. But which is best? Here are some pro's and con's to consider.
Doing It Yourself
ILP volunteers (International Language Programs) are in charge of planning their own vacations — you pick the city, the country, and what you'd love to do. It's up to you!
When I was living in China for a semester, we took a vacation in southern China, to a city called Guilin, to see the Longsheng rice terraces. Early in the morning we woke up, grabbed a bus were dropped off at the terraces.
We didn't have a tour and we didn't exactly know where to go but we eventually found our way and had a fun (and rainy) day walking through the rice terraces and enjoying the beautiful views.
Pros:
You have flexibility to see what you want. We didn't have to be back at a bus at a certain hour, there was no on there to guide our wanderings, and we got to explore until we'd seen enough.
You can stick to your budget. All we paid for was the ride there. Some tourist attractions do require an entry ticket, but you'll just have to worry about that and transportation, not paying a guide too.
Plus, its really rewarding knowing that you planned everything and had an amazing time!
Cons:
You have to make a plan and figure out how to get to all the locations by yourself (time consuming and overwhelming), especially if you don't know the language.
You miss getting that extra knowledge. Wandering around is fun, but without a guide, you can miss out on lots of fun facts and extra information about a site without a guide.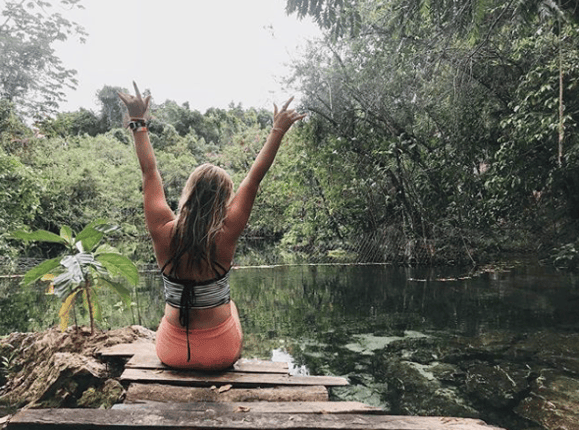 Tours
I loved China so much that I decided to go back, this time as the Head Teacher. This time around, my group wanted to vacation in Yangshuo, China. Since Guilin isn't that far, we decided to take a tour up to the terraces.
It was the same place, but a totally different experience. Even though I loved going and exploring the rice terraces without a tour, the tour really did add to the experience.
Pros:
Tour guides know their stuff. When we were at the rice terraces, our tour guide was able to tell us more about the small villages we visited and how harvesting rice worked.
No need to know the language. If you're not comfortable trying to communicate (with very limited language skills) and get around in a new country on your own, tours are the way to go. Tours can also give you that extra feeling of security and safety. Many tours speak English — even our favorite tour guides in Yangshuo.
Sometimes, it's required. For some tours (such as visiting the 27 waterfalls in the Dominican Republic) you are required to have a tour guide, so you are sorta forced to lay back and have it all taken care of you.
Cons:
Tours can get pretty pricey. You probably can't bargain down the price, but you may get a discount if you book with a big group.
You don't have total control. Going on a tour can help enhance your experience but you can miss out on finding hidden gems that aren't included as part of the tour itinerary.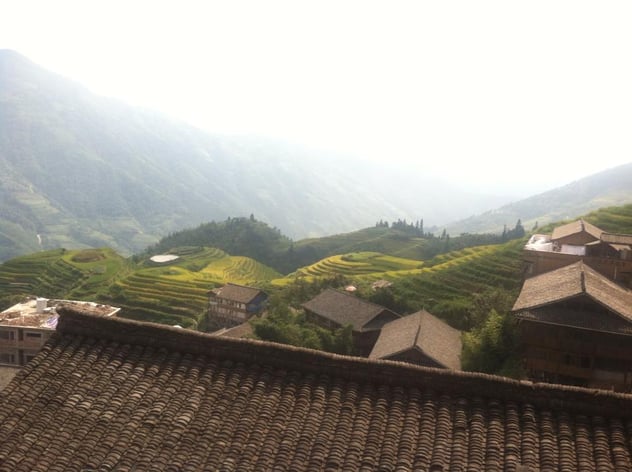 Before Booking A Tour:
Cost: Before you book a tour, figure out what is included in the cost of a tour. If it isn't that much more than doing it yourself and includes lunch then it may be worth considering.
Activities: Ask in advance for the tour itinerary. If the tour isn't going to hit everywhere you want to go, make a plan and maybe do the tour and then go see the other stuff by yourself.
Quality: Ask for recommendations and do a little research. Most tour companies realize that one bad review can make or break their business. Doing a little research will also help you find the best bang for your buck.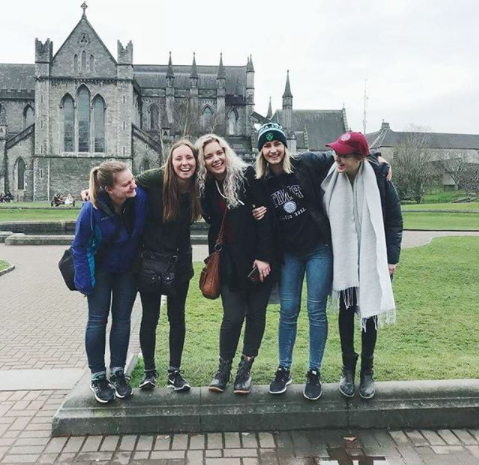 Are you interested in traveling abroad? How about living abroad? International Language Programs (ILP) sends volunteers abroad to countries all over the world. You're there to make a difference by teaching English or volunteering in an orphanage, but you also get travel time!
Get more info about the ILP program by reading about it here, or by talking to an ILP representative who can help answer your questions: