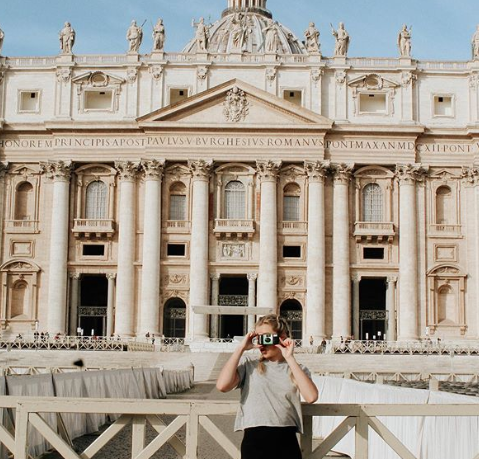 You probably think it won't happen to you, but there are volunteers who lose their photos (or even lose their phones!) every single semester. Just in case that ends up being you, make sure you know how to back up your photos (for free) before jetting off on any trip.
Trust me, you'll be taking 100 photos a minute when you're on the semester abroad with ILP. I can't tell you how many pictures I came home with after a semester in Asia and one in Europe. Kidding — I know exactly how many and it's definitely in the thousands. And I am oh-so-glad I backed up every single picture just in case the worst happened.


---
Yep, you can come volunteer abroad with us, too
Talk to someone who's volunteered before + get your questions answered
---

Every single semester we have volunteers who lose their phones or run into issues where photos get wiped, erased, or go missing which is a massive bummer … but doesn't hurt as much if you have all of your photos backed up. Even if the worst happens, you'll be able to get a new phone but you can't get those dreamy pictures of Bangkok back unless you've done just that.
Luckily for you, there are tons and tons of ways to protect your pics, with many options that won't cost you a thing. That's what I like to hear.
To start off, I'm diving into the first choice you have to make — are you going to be using the Cloud or another option? Then, this article dives into the knitty-gritty on our favorite ways volunteers typically back up their pics so you can find the option that works best for you.
First — The Cloud Or External Options?
You essentially have two ways to back up your photos. The Cloud or a physical, external option. We're guessing most of you will go with the Cloud. The Cloud is any server accessed over the internet. Using the Cloud means you'll have to create an account, provide an email address (typically) and set up a password. That way, you can log in and access your info no matter where you are. If you go this route, you'll have a few options we detail later on (this includes Google Photos, iCloud, OneDrive, DropBox, etc).

You can also choose to back your pics physically, like through an external hard drive or uploading your pictures from your phone to your computer. We also walk through that option below.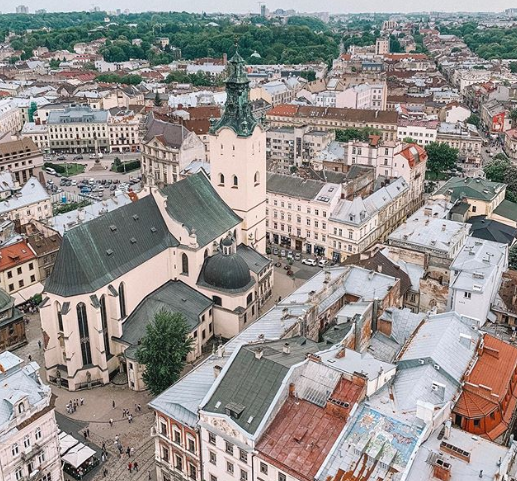 Google Photos
One of the best options because it's easy and free — basically, you can set up your phone so any picture you have on your camera roll will be backed up on your Google Account, via Google Photos. And as you know, you can just log into your Google Account anywhere you are from any device and access the pictures. It's such a breeze and works with both Android and iPhone really easily.
There are also some pretty rad perks with this option, like searching your pictures based on people (if you decide to enable face grouping), by date, or by location. You can even search "selfies" or "photos from last weekend" to pull 'em up. This article has some really handy tips on mastering Google Photos, like saturating just the blue skies, not the whole pictures. Or turning sections of your vids into gifs.
What About Storage Limits + Costs?
It's free, but there are some things to know.

You get unlimited storage if you set your upload size to High quality. Original quality will count against your Google Photos storage, which is set at 15 GB. High quality is just fine unless you're a semi-serious photographer and anticipate wanting to print these photos in a larger book or as larger prints. Then I'd go with Original quality upload.

If you'd like to upload your pics and vids as "Original" quality, you can buy more storage by becoming a Google One member. Prices are adjusted depending on your country, but for US users, $1.99 a month gets you 100 GB of data, and $2.99 a month gets you 200 GB of data. Or you can get 2 TB for $9.99 a month. Learn more here.
Other Things To Know
You need a good internet connection to back up your photos. Also, videos larger than 10 GB won't be backed up, neither will photos larger than 200 MB or 150 MP. Only : .jpg, .png, .webp and some RAW files can be backed up. Live photos can be backed up if you're backing 'em up on an iPhone or iPad.
If you have an Android phone, you likely already have the Google Photos app pre-installed. Apple devices can install the app here. If you don't already, you will need a Google Account to use this app, but it's easy to set on up here.
Step By Step Instructions
Think this is the right choice for you? Here are all the instructions you need to get started: The support side of Google has your back, with a handy tutorial for Android, Computer, or iPhone/iPad, right here.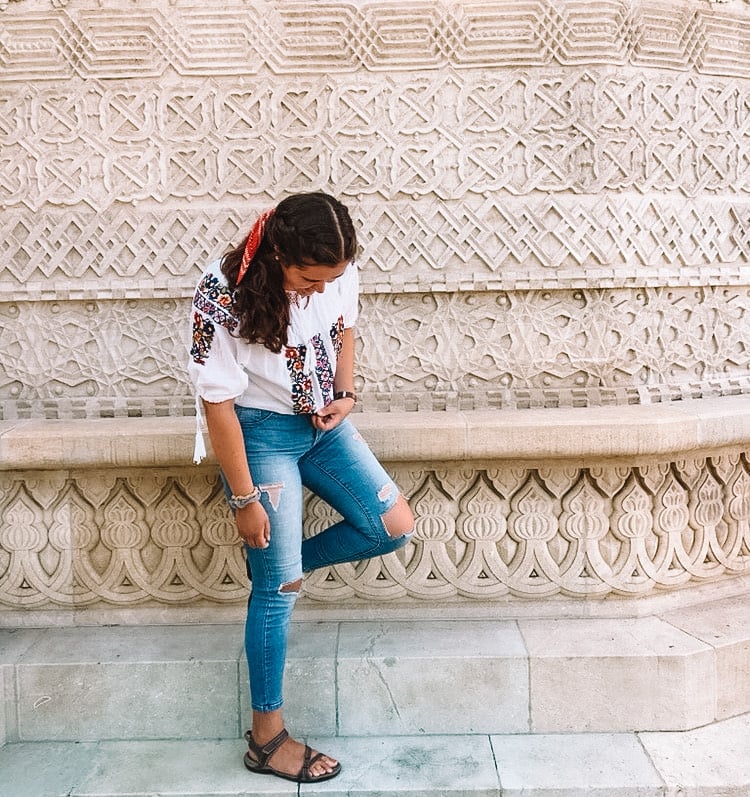 iCloud
This is a popular option for those who love Apple. iCloud is a service that comes with any Apple device — your Apple ID gets you 5 GB of storage, but you can purchase more with a monthly fee (more on that later). iCloud Photos will automatically keep every photo and video you take there, so it's easily accessed in an iCloud library that you can view anywhere. You'll just need to log in from a computer, tablet, etc.

iCloud puts it all together, and organizes everything by date (years, months, days), plus you can find folders of Memories and groups of People as another way to organize it all. Your photos and videos will automatically upload to iCloud whenever your device is connected to Wifi (and your battery is charged).
What About Storage + Costs?
Your Apple ID gets you 5 GB of storage for free.
That works as a start, but you'll probably want to purchase more storage if you take lots of pictures or videos (5 GB will hold about 1,600 pictures if they're 3 MB each). For those in the United States, 50 GB of storage is $0.99 a month, 200 GB is $2.99 a month, and 1 TB is $9.99 a month. See other pricing for additional countries here.

You'll be promoted to upgrade your storage once you reach your 5GB limit, or you can go into Settings > Apple ID > iCloud > Change Storage Plan, and choose the option you'd like to be charged for.
Other Things To Know
This is only a feature for Apple, not Android. It comes with the phone, so no need to download any apps.

Videos and Photos are stored in iCloud exactly as they were taken —in their original format at full resolution, according to Apple. "HEIF, JPEG, RAW, PNG, GIF, TIFF, HEVC, and MP4 — as well as special formats you capture with your iPhone, like slo-mo, time-lapse, 4K videos, and Live Photos." Read more here.
Step By Step Instructions
Apple has you covered, with instructions on using iCloud here.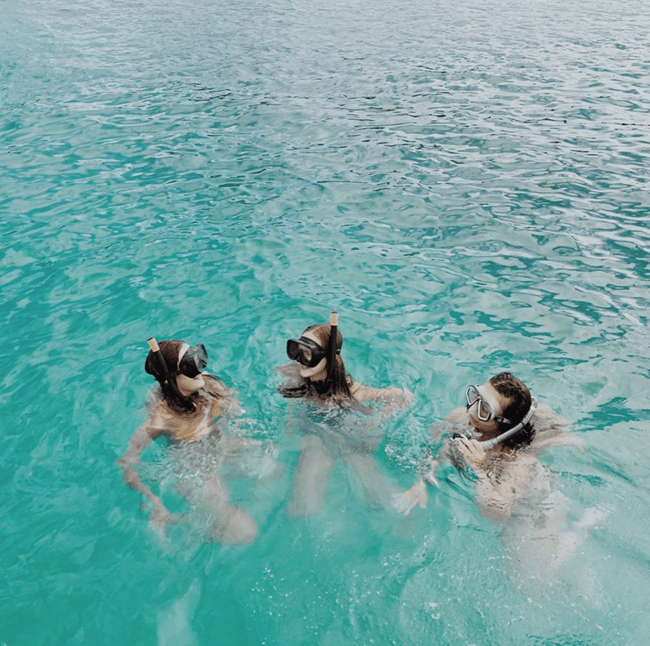 Amazon Prime Photos
Oh, we love Amazon even more after this feature. Amazon Prime has a couple of features we love for storing photos and videos. Amazon Prime offers two things for its members: Prime Photos (which is how your pictures are displayed) and Amazon Drive (which is like the behind the scenes systems where you upload and sort through your files, pictures, etc).
You can also create albums (and share 'em) and back up photos across multiple devices as long you are logged in. Amazon also tries to sort your pictures by location which is handy.
What About Storage + Costs?
Everyone can get 5 GB of storage, but if you are a member of Amazon Prime, you can get unlimited photo storage. You're already paying for Amazon Prime, so it's not like this feature is totally free, but it's a really nice perk if you're already a Prime member.

One thing to know? You may want to upgrade your storage options if you take a lot of video or want to store other documents through Amazon. Remember, you can get unlimited photo storage, but all other files (like video) are restricted to just 5 GB unless you upgrade. 100 GB is $19.99 per year and 1 TB is $19.99 a year. Check that out here.
Other Things To Know
What happens to your pictures if you cancel your Amazon Prime subscription? According to Amazon, customers will just revert to the standard plan that gives you 5 GB of data. If you have exceeded that storage limit, Amazon's policy is to "restrict or delete Your Files". So, if you'd like to downgrade from Amazon Prime, you'll want to choose another way to store your pictures before switching back to Amazon's regular customer access.
One thing I love about this platform is that Amazon backs up your pics as full-resolution. Also, if you use a few different platforms (like Google Photos, Apple Photos, etc) you can have Amazon atomically synch photos from that main library as a kind of secondary back up.
Step By Step Instructions
If you're on a mobile device, just download the app (here for Android and here for iOS. For desktop use, just go here.
Everything is pretty intuitive, but this Amazon article does a good job walking you through everything.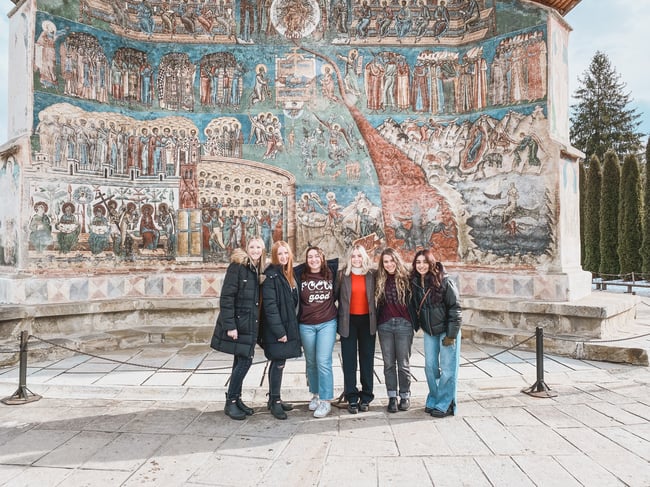 One Drive
Okay you know the drill with these — you'll create a password and use your Outlook email address and be able to access an online way to store you pictures, files, documents, videos, etc all through Microsoft. One Drive is pretty popular with students and businesses because it's centered around keeping files secure and available, but it's a good way to back up your pictures, too.
What About Storage + Costs?
You can get 5 GB for free.

And can also upgrade to 100 GB of storage for just $1.99 a month. More expensive packages are available that give you access to Premium features like Word, Excel, Powerpoint, Outlook, etc. You can check out all of the options here.
Other Things To Know
It's kinda been hinted at earlier, but OneDrive is centered around storing other things besides pictures, which is a change from the other Cloud options on this list. It has the same basic features as the others (sorting pictures into albums and some search options) just know that other cloud options (like Google Photos) has better imaging tools like editing, creating movies, and facial recognition). Just something to consider.
Step By Step instructions
If you're on a your mobile device, you need the app. Get it here for Android and here for iOS. For desktop, go here.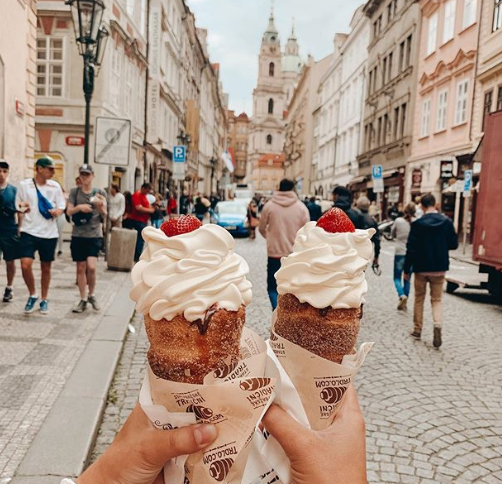 Use An External Drive
I'm a big fan of a secondary backup. I have my pictures backed up on the cloud, but I also have my pictures on my computer (which gets backed up to an external hard drive every month or so). Personally, I like knowing everything on my computer is safe in case it crashes or gets lost or stolen. Pictures, files, documents, videos, musics — it's all in one place.

There are tons of options with external hard drives but essentially they are all the same. They're like a huge USB that can hold so much. Storage options are often in the Terabytes. Typically they'll connect to your computer via USB, Firewire, eSATA, or even wirelessly.
One that I love is this option from Amazon but there are tons others.
The link above make it really easy for you to find the external hard drive I have used for years, but just so you know, they are affiliate links (which means if you make a purchase after clicking a link, we earn a small commission). Just know that we only share products that we ourselves have used and loved, that other volunteers have recommended, or that we think just look like they'd be pretty useful!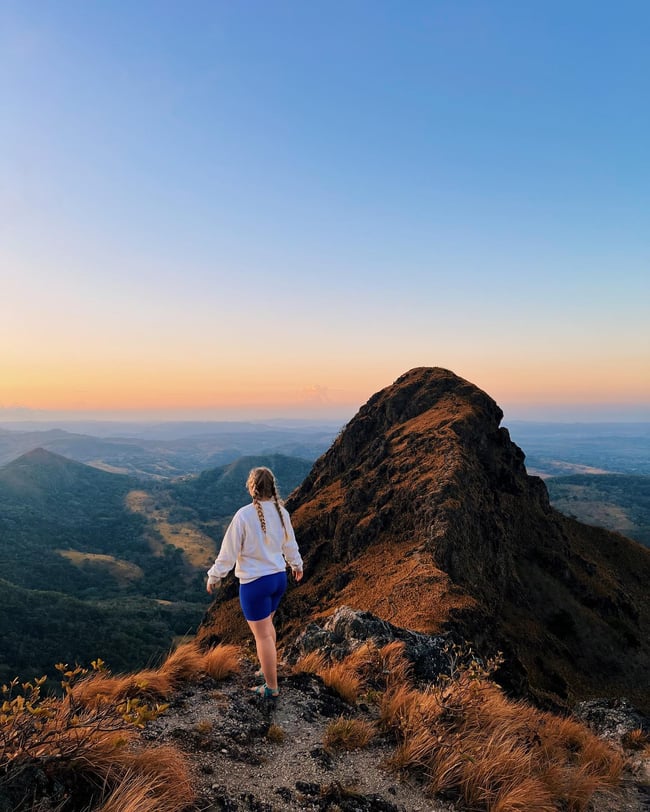 Come travel the world with other volunteers like you!
Now you know how to keep all of your travel pictures safe and sound on your next trip, how about you test out these tricks while you spend a semester volunteering abroad? International Language Programs (ILP) is a non-profit organization who sends volunteers to countries all over the world to teach English or volunteer in an orphanage — plus, you'll get weekends and vacation time to see even more.