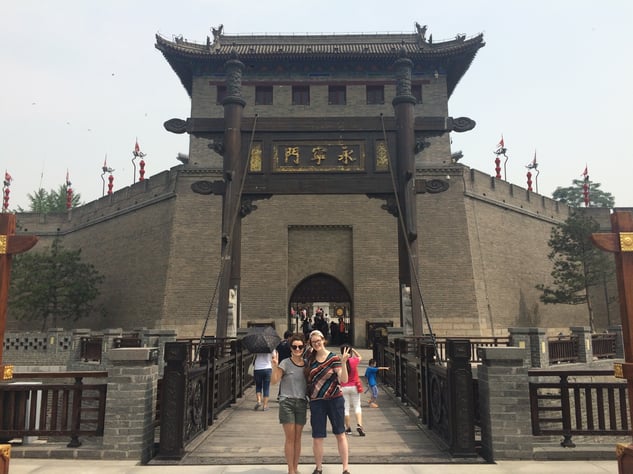 We all know about the Terracotta Warriors in China but don't think that's all that the city of Xi'an has to offer.
While living, teaching and volunteering with ILP in China, you will also get the chance to vacation in some amazing places ... like Xi'an. This is where you'll see the Terracotta Warriors (get all the details on seeing these warriors right here, which I know is on your bucket list).


---
Dying to really experience this country?
Living in China for a semester should do the trick!
---

But after you've seen all there is to see in Xi'an, you'll need to visit some more of China's treasures ... which are just a short train ride away in the city of Luoyang.
The 100,000 Buddha Caves
Dragon Slobber Pools
Slot Canyons
Kung Fu Shows
100,000 Buddha Caves
Want to make the best out of your trip to Xi'an? Take a short bullet train to spend some time in the small city of Luoyang.
OK, technically Luoyang isn't in Xi'an, but it's just a hop and skip away and is one of China's best kept secrets.
A short taxi ride from the train station in Datong gets you to the Yungang Buddhist Grottoes where you can spend the day hanging out with a hundred thousand Buddhas. Seriously.
This gorgeous grotto is right on the river and has teeny intricately carved buddhas right into the face of the rock. But that's not all. The highest cave houses a massive Buddha that's perfect for your daily Instagram. After all, having stellar photos is just one perk of volunteering abroad!
Get info about visiting the grottoes here.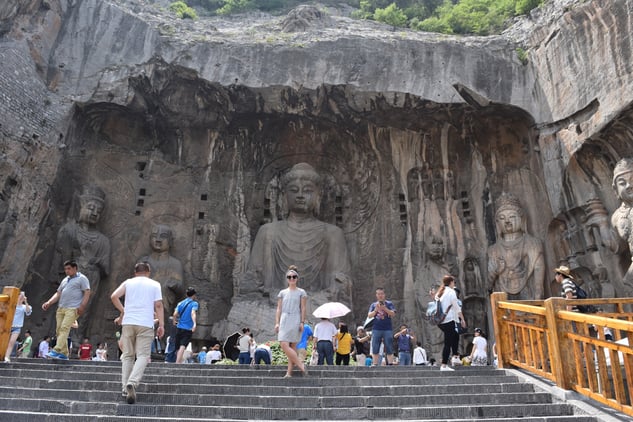 Dragon Slobber Pools
Once you've gotten your fill seeing more Buddhas than you can count, spend an afternoon swimming in the Dragon Slobber Pool in the Longtan Valley. Jaw-dropping mountains split into narrow canyons that you can climb through. Even if you don't get wet as your make your way through the obstacle course on the river, little kids running around with water guns should get you decently soaked.
From the city of Luoyang, you'll be able to book a bus (a 2 hour ride) to the Longtan Valley.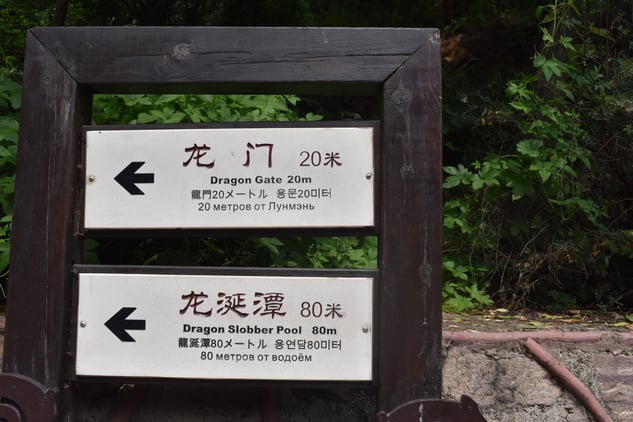 Slot Canyons
Right next to these pools is a trail that will lead you up to these impressive slot canyons. Enjoy some jaw-dropping scenery as an enormous mountain splits into narrow canyons that you can climb through.
Top it all off with a $5 zip line trip over the treetops and you'll be ready for your next adventure; becoming a kung fu master.

Kung Fu Shows
A bus up to the Shaolin temple gets you to the birthplace of kung fu where you can see a man throw a needle through a pane of glass to pop a balloon - the show will blow you away!
Plus, when you're teaching in China on your semester abroad, you'll want to come home and say how you're an expert in kung fu, so be sure to add the Shaolin Temple to your list of things to see in this country.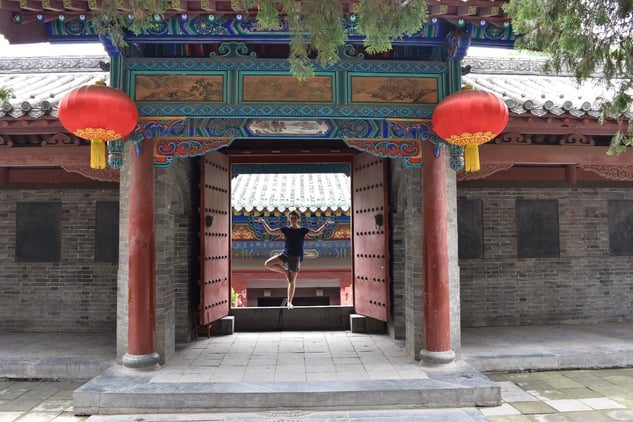 Think about it — living in China as an ILP volunteer!
You'll be there teaching English, but only part time, leaving you lots of free time to really soak up the culture. Plus, you'll have vacation days off to do things like visiting the Great Wall of China, seeing the Avatar Mountains and riding bikes through the Dr. Seuss Mountains .... and the hidden secret of Luoyang.
International Language Programs sends college-aged volunteers abroad to countries like China to make a difference and see the world. Find out what it takes to be an ILP volunteer here, and learn more about China, below: