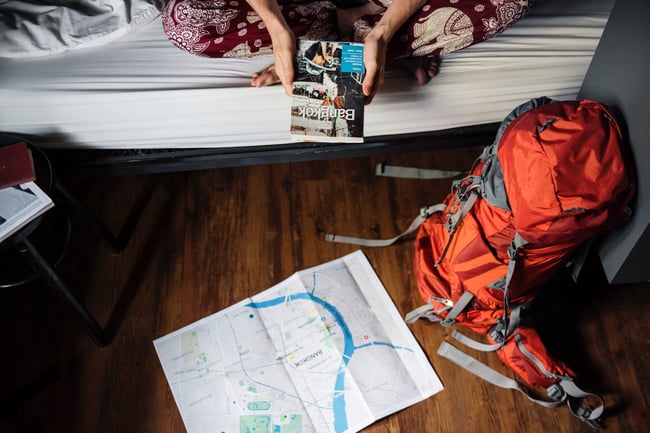 We just made this the easiest Christmas ever for you! Here's a list of presents your volunteer will most definitely want for their trip abroad.
Not sure what to buy your volunteer for Christmas? Why not get them ready for their semester abroad? There are a lot of super cool things you can get them that that they'll love on their trip!


---
We put together a guide with a lot of tips for parents of ILP volunteers.
Take a look at it here!
---

We've grouped gifts together by price to make it easier for you as you are looking for ideas. Happy shopping and Merry Christmas!
Gifts For Travelers Under $10
These are inexpensive, useful, and make great stocking stuffers!
Snacks
Your volunteer is going to miss their favorite American snacks after a month or two in a foreign country. A gift box full of their favorites it's an easy win! Granola bars, Cheezits, candy, drink packets, and just-add-water foods like oatmeal and mac and cheese are great things to add to their stocking. Here's a list of foods we love to take!
Travel Essentials
Travel size containers are a winner. Your volunteer can fill these small bottles up with the essentials and then buy bigger bottles of what they need once they get to their final destination.
These are an affordable and great option of clear containers.
Block out the light and catch some rest on a long flight with a sleep mask.
Here is a simple one you can't go wrong with.
While we're talking about trying to catch some rest on a long flight, ear plugs are an essential solution to that problem. You can find lots of options at drug stores like Walgreens.
Having a small sewing kit is never a bad idea! This is a great option on Amazon.
Waterproof Phone Pouch
Especially for (but not limited to!) volunteers who will be going to places like the Dominican Republic, Haiti, Thailand, and Costa Rica a waterproof phone case is so nice to have. Newer iPhones do have better water protection, but it is still possible to damage them. A pouch like this one from Joto, though inexpensive actually does work great. I can atest to it - I was a little nervous to trust my phone with a little $7 case, but I'm so glad I did because I was able to take my phone into the water while swimming in the Thai islands and get incredible photos and videos. I also loved keeping it in my backpack for anytime it started to rain and I needed some protection.
You can also find more expensive options if you're looking for higher quality. Lifeproof is a great brand.
Travel Games
Games can be a lifesaver on long layovers or even nights in country when they're hanging out with their group. Decks of cards are always fun (Uno, Face cards, Phase 10) and simple small games (Catchphrase, Bananagrams, Spot it!) are a great stocking stuffer.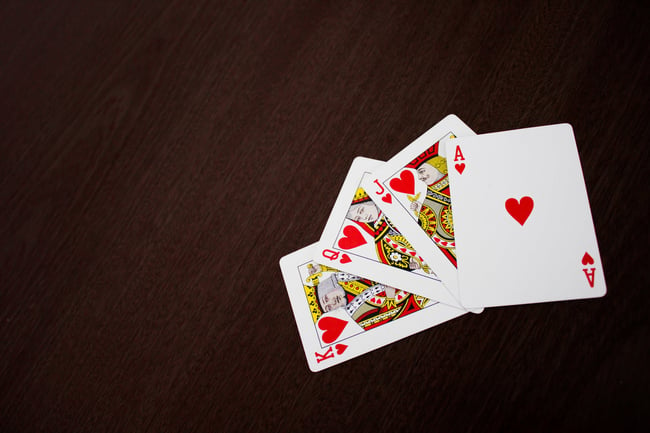 Gifts For $10-$30
iTunes Gift Card
Gift cards are an easy way to let your volunteer choose what they want. iTunes gift cards are perfect because they can download new movies, shows, and music to listen to and watch on their trip. Many times the WiFi just isn't quick enough to stream a movie on Netflix (or maybe they're on a train without WiFi) ... this is when a downloaded movie from iTunes will save the day.
First Aid Kit
A travel size first kit is great to have on hand. Pick one up at a store near you or grab one of these on amazon. Here, here, and here.
Packing Cubes
Packing cubes can be a lifesaver when getting ready for a long trip like a semester abroad. They help you stay organized and save space in your luggage, which is something any traveler wants and needs!
Passport Cover
Keep your passport protected from damage with a passport cover.
We love the simplicity of this one.
Portable Phone Charger
Keep a phone charged while on the go! Portable chargers are AWESOME to have while traveling. If your phone battery is getting low, simply plug it into the charger and you're golden, even if you're on a train where you can't get to an outlet. I personally love the charger by Jackery; it's compact, and gives my phone 4-6 full charges while I'm on the go. I never pack for a trip without it.
Spotify Premium Subscription
We love the Spotify app for music and we know your volunteer does, too. There's a free version, but as a traveler you really want the Premium subscription because you're able to download your music. This is really important because there will be times (starting with the flight) when they will not have WiFi or even data, but they'll still be able to listen to their music anyways!
The best news is that they often have a trial period where you can save quite a bit. Spotify also has a family plan for $15/month, so it's a gift for them ... and for you! If you don't care about having Spotify and your volunteer is a student, check out their student plan for a measly $5 a month (plus extras!).
Travel Adapter
Is your volunteer headed to Europe? Outlets are different here which means your volunteer will need an adapter to make their cords work. There are a wide variety of adapters available and many of them have multiple plug ins for all around the world.
Travel Journal
A semester abroad is full of unforgettable memories that your volunteer will want to remember forever. Gift them a journal to write their thoughts in, tape pictures, in and document their time abroad. Target has some really cute + affordable ones!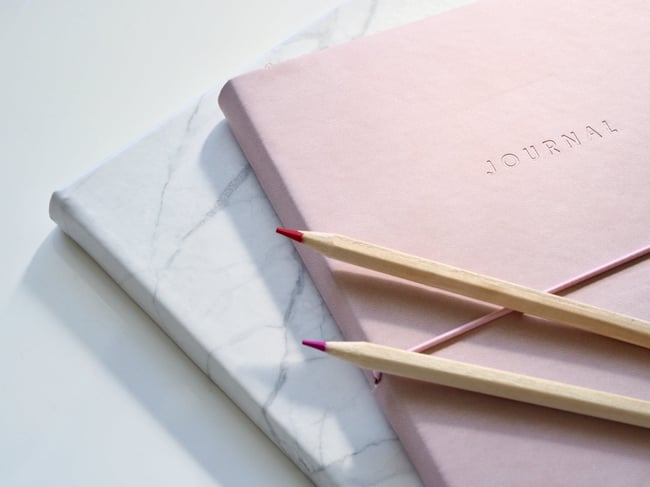 Gifts For $30-$50
Headphones
Headphones are a absolute must while traveling.
Here, here, and here are are great ones on Amazon and we've also got a guide to our favorite headphones here.
Hydroflask Waterbottle
Your volunteer definitely needs a water bottle during their ILP semester. In pretty much every country you can't drink the water, so ILP provides clean, filtered water at their home ... the best thing to do is fill up your water bottle before you leave for the day.
We love traveling with a Hydroflask. It keeps water cold (or hot!) for 24+ hours. Definitely worth the investment.
Here's the website to look at your options. A little tip: While the Hydroflask brand is definitely cool to have, if you're on more of a budget you can find a similar quality water bottle at Costco.
$50-$100
Tevas or Chacos
Especially if your volunteer is going to a warm country, they'll want a pair of nice sandals they can use for everyday use as well as hiking and outdoor activities. Volunteers have said Tevas and Chacos are some of their favorites.
A little tip: Check out Sierra Trading post for great deals on these typically higher costing (although quality) brands. You can often sign up for their newsletter for an extra 10% off.
Audible Subscription
An Audible subscription gives your volunteer access to audio books (which are awesome while traveling!). A monthly subscription is $14.95. Grab your volunteer 4 months of books for $60 and they'll love it!
Sign up here.
Backpacking Backpack
Having a large backpack for their week long vacation is so much nicer than lugging a rolling suitcase around. Stick to something that is about 35-45L (this is the size of the backpack in liters). They can take it on the plane as a carry on and not worry about checking their bag!
You can get a decent backpack on Amazon for about $60 but if you want to spend more than that you definitely will be able to find more long lasting ones.
This is a great one as far as quality and price goes. Read our blog for more recommended backpacks.
Gifts For $100+
Passport
Your volunteer will need a passport no matter where they go abroad with ILP. If they don't already have one, this is the perfect gift! They'll need to be apart of the process to actually get their passport so it can't be a complete surprise, but maybe slip $145 cash into their stocking to cover their passport costs.
International Data Plan
Having data on your phone plan isn't required for traveling (because ILP volunteers will have access to WiFi) but it's very helpful ... and bonus, you can keep in touch with them no matter where they are.
ILP worked out a deal with T-mobile to help our volunteers who wanted a more affordable international data plan. You can read about how it works here and just give us a call if you'd like to purchase one for your volunteer's Christmas! (801) 374-8854
Polaroid Printer
Instead of buying a Polaroid camera, check out this amazing printer. It syncs up to smart phones and prints any picture into a Polaroid. And it's travel size. We love having the ability to have a digital copy and a cool Polaroid.
Donating to their ILP Program Fee
Help your volunteer out by taking care of part of their program payment to go abroad with ILP. We know they'll love and appreciate that!
Bonus, donations for your volunteer made directly to ILP will be tax-deductible for you. To make a payment, just give us a call at (801) 374-8854.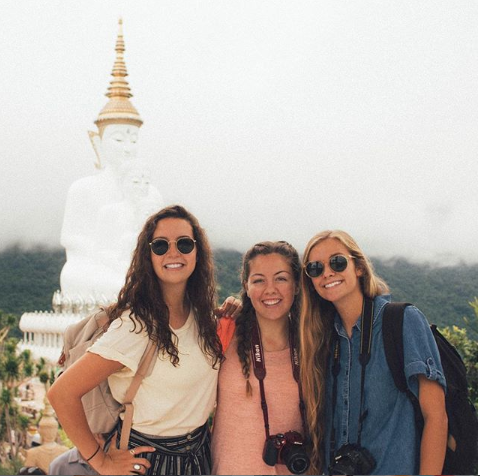 Want more information about ILP and what your volunteer will experience during their semester volunteering abroad?
Click the green button below to learn more!