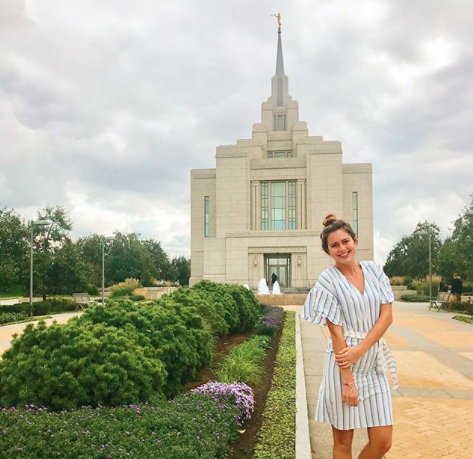 Yep! But depending on where you are volunteering, you might be able to visit a temple in your own ILP country, or might need to schedule a vacation to see a temple in another country.
ILP (or International Language Programs) isn't affliated with the Church of Jesus Christ of Latter Day Saints, but a lot of our volunteers are LDS — if you're looking for LDS volunteer opportunities, ILP might be perfect for you!
Come talk to a representative to get your questions answered.

Here's where you can visit the temple during your semester abroad:
What temples can I visit in Mexico?
While there are several LDS temples in Mexico, there are a few that ILP volunteers are most likely to visit based on location. Double check with one of the ILP directors to see if the temple you want to visit is one that's OK for you to actually go see.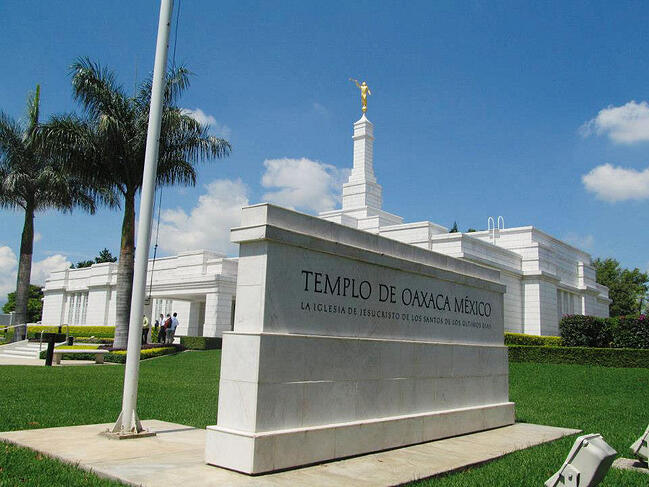 If your taxi man needs help understanding where you're trying to go, the translation of the LDS temple in Spanish is, "El Templo de La Iglesia de Jesucristo de los Santos de los Últimos Días".
Check out all of the LDS temples in Mexico on the map here.
What temples can I visit in Lithuania and Poland?
Unfortunately there is not an LDS temple located in Lithuania or Poland, but that doesn't mean you can't visit a temple on vacation! LDS members in these two ILP locations tend to visit temples in Scandinavia which also doubles as a favorite vacation spot.
Stockholm, Sweden

Helsinki, Finland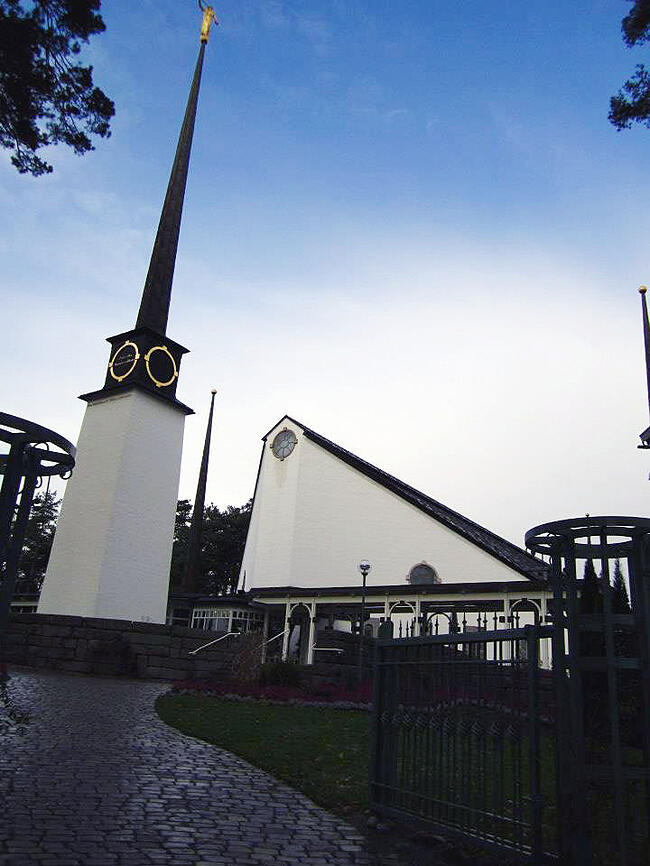 The Stockholm temple (pictured above) is quite a few metro stops outside of the city center. Luckily, there is a stop right outside of the temple so you'll just need to plan out the route, but it's fairly easy to get there. Make sure to plan at least half a day to head out there and get pictures of the temple. If you'd like to attend a session, make sure to call ahead to get details and plan for the temple to be an all day excursion in that case.
If you are taking a ferry to Helsinki from Lithuania, you can find directions to the temple at information booths near the harbor. You can also read more about how to get to this temple right here.
See the temples on a map here.
What temples can I visit in Ukraine?
The Kiev temple, of course! ILP volunteers in Ukraine are lucky enough to have a temple located in their city and have the option of visiting frequently.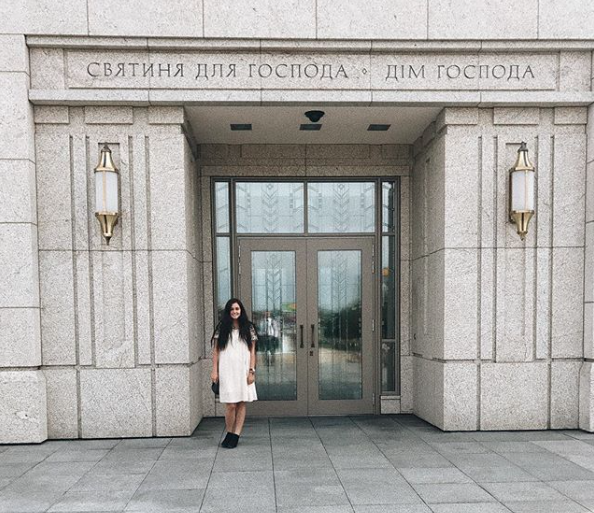 The temple is located a bit outside of Kiev, but you can count on metros and buses to get you there (check out this blog post for more info). You may even be lucky enough to attend the branch next to the temple and be able to see it frequently. You may have a host family who is willing to take you there or enjoy your Sunday visiting with other members of your group.
As you'll see from the map, Kiev is the temple for the eastern Europe region.
What temples can I visit in Russia? Or Romania?
Currently there are no LDS temples in Russia ... or Romania. ILP volunteers are able to travel to other countries throughout their semester though and have the option of visiting Kiev, Stockholm, and Helsinki temples (see above). Or other temples while on vacation, like in Germany, France, Switzerland, etc.
What temples can I visit in Haiti? Or the Dominican Republic?
In October 2017, Haiti had its own temple groundbreaking ceremony, so the ILP Haiti volunteers will be able to attend the temple in their own country, rather than hopping over to the Dominican Republic Temple in Santo Domingo. Now, the DR volunteers and Haiti volunteers will be able to visit either temple if they'd like to visit each other's countries on vacation.
Santo Domingo Temple, Dominican Republic

Port-Au-Prince Temple, Haiti (Once completed)


What temples can I visit in Thailand?
Currently there is not a temple available for ILP volunteers in Thailand to visit. President Gordon B Hinckley told the members in June 2000 that they were pioneers of the Lord's work in their country and promised that if they were faithful, the time would come when a temple would be constructed in Thailand.
ILP volunteers are able to attend church services in Phitsanulok and assist the local members in being "pioneers" in Thailand.
Read more on the prophet's visit with the members in Thailand here.
What temples can I visit in China?
Currently there are no LDS temples in China. Most volunteers will not be able to see a temple during their semester there. There is however a temple in Hong Kong that a small portion of volunteers have been able to visit.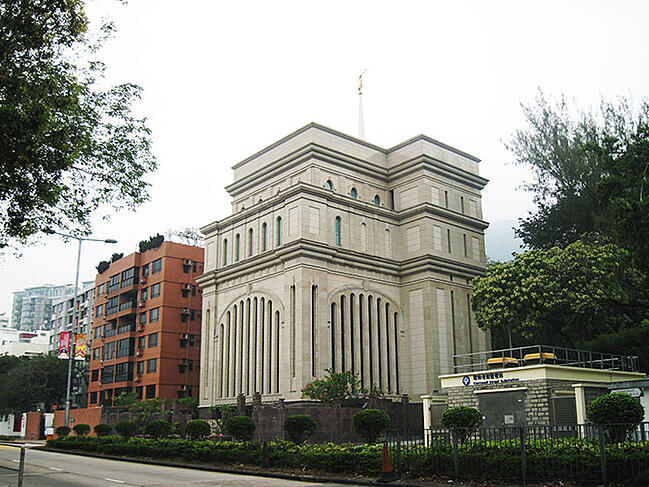 Because of visa restrictions, volunteers are not allowed to leave China during their semester (Hong Kong is not considered to be a part of China and therefore volunteers are not able to go on vacation there). However, some groups in Southern China have flown out of Hong Kong before coming back to America — in that case, you would be able to visit the temple. It's not common, so consider yourself lucky if you have that opportunity!
We encourage all volunteers to make the most of opportunities given to them whether it be attending the temple, participating in their local wards, or personal study. We hope you make plans to visit the temple if you are able to — and hope you reach out if you have any other questions: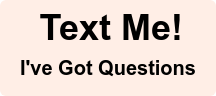 *This post is subject to updates: It was last updated 11/2017.