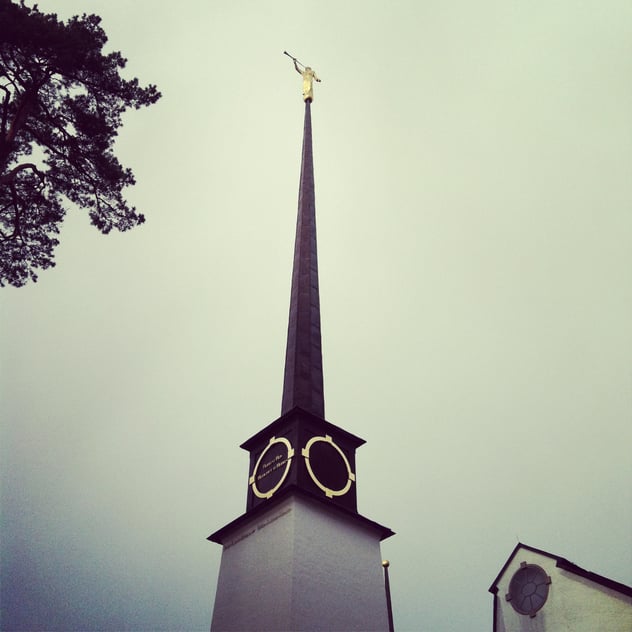 While you're vacationing in Europe, come see the unique LDS temple in Sweden.
Our ILP volunteers just adore traveling in Europe on their vacations, and Sweden is one of the top spots — it's really easy to get to if you're already living in Europe for a semester!

No joke, come spend a semester volunteering in Europe with ILP. See what life is like while living in Ukraine here.
Where Is The Temple?
The temple is a bit outside of Stockholm, so it does take a bit of a time requirement to get there. It's worth it to say you've been to the temple in Sweden though!
If you're coming from downtown Stockholm, plan for about an hour trip there.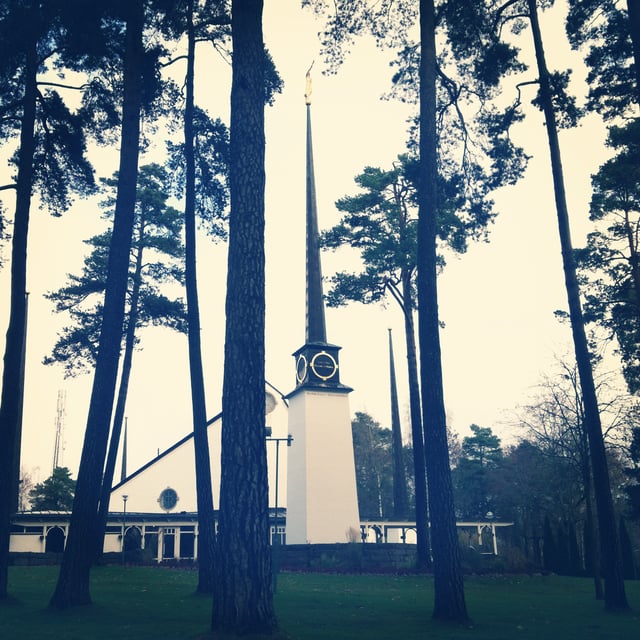 Getting there
Address: Tempelvägen 5, SE-13742 Västerhaninge
Directions: Head to Stockholm Central Station (Railway Station).
If you're coming from Gamla Stan, you can take the green metro line 18 towards Vällingby or the red metro line (13 towards Ropsten or 14 towards Mörby centrum). Either way, get off on the stop T-Centralen which is the Central Station stop.
From the rail station, you're going to switch transportation and take the commuter train 35 towards Nynäshamn. You've got eight stops before you arrive at your destination so here is where you can get comfortable and enjoy the ride.
Get off at Västerhaninge station and you're within walking distance to the temple from here. You should see temple as you pass right by it before you get off and that will help you see which direction to walk in to get to the temple.
Tips for you
Call ahead if you're planning to do any endowment or baptism sessions. Things change, but you may need to schedule a time.
Bring books, your journal, and snacks for the train ride there!
The temple does have a cafeteria and accomodation available for travelers. If you're planning to stay awhile and do some temple work, you might want to stay the night at the temple. Contact the temple to make arrangements!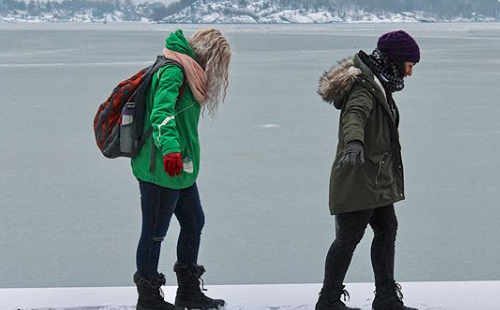 Want to visit LDS temples abroad? Consider volunteering for a semester in Europe!

As an volunteer with International Language Programs, you'll have vacation times where you can visit many LDS temples in Europe such as Kiev, Ukraine, Helsinki, Finland, Paris, France, and others.
Since lots of our volunteers are LDS, ILP makes for a good choice if you're looking for LDS volunteer opportunities abroad. It's likely you'll have LDS members in your ILP group who would want to attend the temple with you.
You can even volunteer with your spouse in a few of the ILP locations.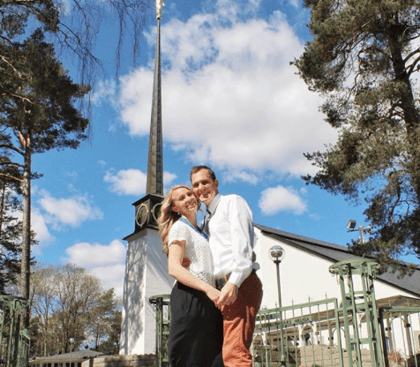 Get some more info by chatting with an ILP representative who can help answer any of your questions: