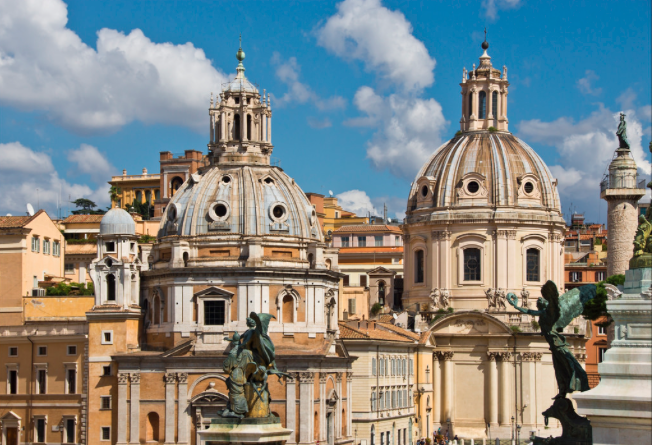 Back in October of 2008, The Church of Jesus Christ of Latter Day Saints announced that they will be building a temple in Rome, Italy! The saints in Italy have been so excited to get their very own temple ever since the announcement was made ... by why did it take so long open?
Did you know that if you volunteer with International Language Programs (ILP) in Europe you have the opportunity to travel throughout the European Union, including seeing Rome? For all of LDS volunteers, this means you can temple hop through Europe!
One of the temples that LDS volunteers temple hopping through Europe will hopefully soon be able to visit and do work in, is the Rome, Italy LDS Temple.
"We must build more temples, and we must build them more quickly. This is the season to build temples. They are needed, and we have the means to do so. The Lord will hold us accountable if we do not work with greater accomplishment than we are now doing." —Gordon B. Hinckley
A Brief History of the Church in Italy
Just 3 years after the Saints settled in Salt Lake Valley, Utah, the first missionaries arrived in Italy in 1850, including Lorenzo Snow, who would later become the 5th president of the Church.
Over the next couple of years, 221 people were baptized and the members were organized into 3 branches. However, in the early 1860s most proselytizing in Italy stopped due to local opposition. Later, in 1900, the Church requested to reopen missionary work but was refused by the government.
In 1951, the Church was finally able to be reestablished in Italy thanks to the conversion of Vincenzo di Francesco, who happened to find a burned copy of the Book of Mormon with a missing title and cover page.
By the end of 1964, Church records showed that there were 229 members in Italy. Since then the Church has grown exponentially in Italy, with over 7,000 members in 1978 and 14,000 in 1990. Today there are over 22,600 members organized into 10 stakes and 1 district.
In 2006, church officials (including President Dieter F. Uchtdorf) went to a meeting in Rome to make a case for the Church to be officially recognized by the Italian government. In this meeting, President Uchtdorf noted the Church's longtime presence and great reputation in Italy. However, the presiding Italian government officials seemed unmoved. To everyone's surprise, a government official expressed that he had traveled, unannounced, to Salt Lake City in preparation for their meeting. When he was in Salt Lake City, two Italian sister missionaries gave him a guided a tour of Temple Square. The government official noted the deep impression left on him by these two Italian citizens and then inquired when the Church might build a temple in Rome. President Uchtdorf expressed that all he had to do was sign the papers, which he did and then in early 2007, Prime Minister Prodi gave his signature of approval as well, and then it proceeded to Parliament.
Two years later in 2009, legal recognition of the Church was still stalled in Parliament. The Church hired a Washington D.C lobbyist to help push through the approval.
Finally on May 13, 2010, the Church was officially recognized by the Italian government. This action elevated the legal recognition of the Church from a charitable foundation to official religion! Meaning the Church could then official build a Temple!!
On Saturday, October 23, 2010, President Thomas S. Monson presided over the groundbreaking ceremony for the Rome Italy Temple. In his remarks, President Monson emphasized the unique and historic nature of the temple's construction and also thanked the Saints for their faithfulness and commitment to follow Jesus Christ.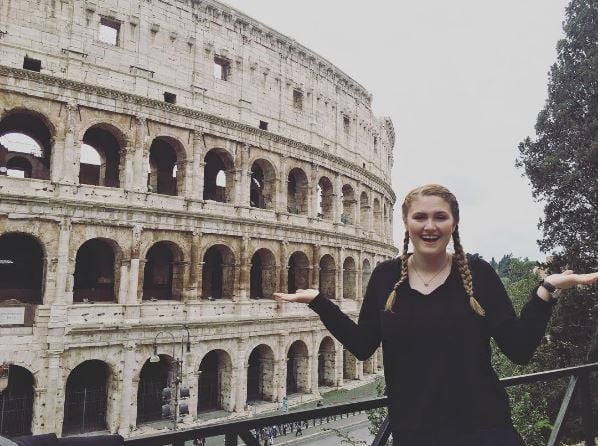 Current Update on Construction
Construction was slowed in 2014-2015, due to complications with contractors. The Church hired many foreign contractors to fly in to oversee the temple's completion but obtaining visas for those individuals was a very lengthy process.
As of September 2016, the interior temple work has been progressing steadily under the new general contractor, and many other buildings at the temple site are nearing completion.
The temple's completion date is 2019!
Temple Facts
The Church purchased the property way back in the late 1990's and was heavily examined for Roman ruins before construction could begin. That inspection meant digging ditches every 10-15 feet across the property. Thankfully, no ruins were found over the entire property, yet an old Roman village was discovered just 100 yards beyond the property line.
The temple will be the center of the entire complex building built, which will also include a stake center, visitors center with a Christus statue, a family history center and accommodations center to provide lodging for the temple workers and patrons who traveled a great distance to get to Rome.
The Rome Italy Temple will be the 12th temple built in Europe and the 1st temple built in Italy.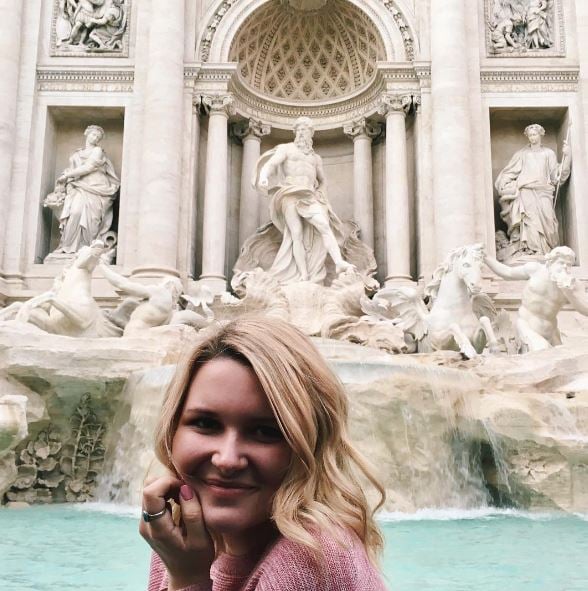 Interested in traveling to Rome? Click here to know how to see Rome in 2 days ... and be sure to add a few LDS temples in Europe while you take a few more vacations in Europe.
ILP has been sending volunteers abroad to make a difference in the lives of children for over 20 years. We have hundreds of college-aged volunteers each semester who sign a code of conduct which means you'll be living and teaching and traveling with others who share your same standards.

Interested in what ILP Europe country is right for you? Or have a few more questions about our program? Click the button below to learn more by speaking with an ILP representative.
*All information was found on this website.