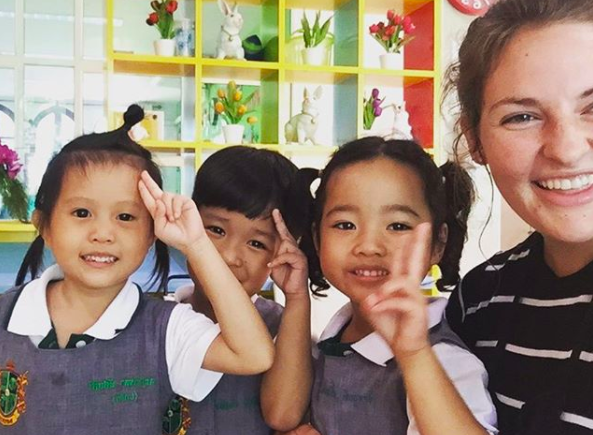 Whether you're a student, teacher, a stay at home mom or a little bit of all the above, you need to have a good planner so you don't miss any of those important dates in your life. We've compiled a list of the best planners you can get in 2018.
Is planning in advance your thing? Why not plan some adventures? Start your application here so you can volunteer abroad with ILP for a semester!
When deciding on a planner, you need to figure out your style. Do you prefer to plan by the day, week or month? A portable one or one that stays on your desk? A colorful one or a black and white one? No matter your style, there's a planner out there for you. Take a look at these 5 planners and find the one that suits you. (PS the blue headings are hyperlinked, so click them to shop):
The Passion Planner
Erin Condren Planner
Ashley G Planner
Moleskine Planner
Panda Planner
This planner is more than just a planner. It has so much in it and you can plan every detail of your life. It has passion road maps, water trackers, habit trackers, weekly and monthly layouts. If you like to write everything down, this is your planner. The goal is to help you reach those goals for your life.
These planners are fully customizable and work great for teachers and students. You can chose the front and back cover, put your name on it, chose whether you want it to be full of color or all black and white. It also comes with stickers you can use to be even more organized! You can also chose a 12 month or 18 month calendar. While these planners are a little more pricey, they are well worth the cost.
These Target planners are very affordable and simple. These are great for people who just want a place to write down their assignments and appointments. They are sturdy and come in many different beautiful covers.
These planners are great for anyone that is wanting to carry it around with them all the time. They are lightweight, small and easy to throw in a bag and go. It also comes with some cool features like international measurements, time zones and flight durations (pretty cool things for all those ILP volunteers out there).
These planners are for those that want a practical, portable and cute planner. It comes with daily, weekly and monthly sections, a goal section and 7 free e-books about how to increase productivity.
Don't miss another assignment or appointment. Planners are a great way to keep your life organized and on track .... even when you're traveling abroad. We're an non-profit organization who sends college students abroad to make a difference (for a great price). You'll be teaching English or helping in an orphanage, but will also have free time, weekends off, and vacation days to do some traveling. Get more about our program by chatting with an ILP representative: