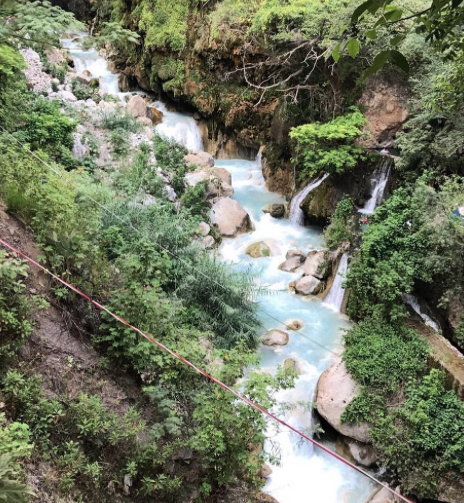 Zip Line into a water filled cave, into dense jungles or over towering waterfalls when in Mexico!
We're sorta obsessed with all there is to do in Mexico and what you can do for cheap, cheap, cheap. We're talking ah-mazing food, dreamy weekend trips (like these eight), jungle tours and ancient ruins … oh and zip lining (seriously for alllll budgets). You're going to want to spend a few months living here to really see all there is to see in this country.
Thinking that money might stand in the way of you experiencing a semester living abroad? Not a problem — we've got these ways to pay less for your ILP semester.
So where are the best places to zipline in Mexico? We've put together some zip-lining spots in some of our favorite vacation places in this oh so beautiful country.
The Best Places To Zip Line In Mexico
Grutas de Tolantongo
Cancun's Cenotes
Puerto Vallarta
Grutas De Tolantongo
This spot is first on our list for a few reasons; 1) this vacation spot is AMAZING. Picture turquoise hot spring pools clinging to the side of a jungley cliff. 2) This place is complete with a cascading waterfall which makes it sooooo pretty. 3) You can zip line above this picturesque scene for only $10 USD. Unreal views and zip lining at unreal prices? We're in.
And to top it off, this place is close to where our ILP Volunteers live, so you can totally do this in a weekend. Get more details here.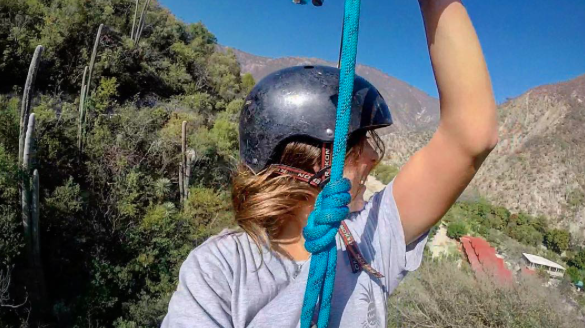 Cancun's Cenotes
There are lots of zip-lining tours you can take in the touristy parts of Mexico, including a few tour companies you can go with in Cancun. XPLOR and XEL-HA are ones your ILP group can check out — or feel free to research a bunch of others, because there are tons.
Most of these groups include transportation, lunch, snorkeling/horseback riding/repelling or some other activity along with zip lining. Prices are usually around $100 depending on your package, but that usually includes a whole day of adventures (plus lunch), which is pretty cool.
One thing we recommend is checking to see if there are any student discounts so you can save some money when booking an awesome zip lining tour through a cenote or over the leafy jungle… it never hurts to ask.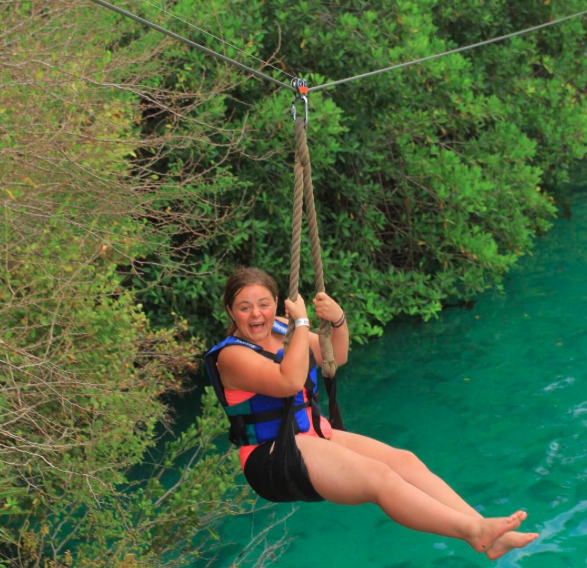 Puerto Vallarta
Volunteers in the past have used Puerto Vallarta Adventures to get their zip lining fix — we've heard good things about the "Superman" zip lining that this tour company offers (it's super unique). Like Cancun, you'll see a variety of prices and packages for a whole or half day of adventures.
These really are just a couple of options — you'll see ziplining tours pretty much any place you head to (including a few little adventure parks that are in and around the cities with all ILP Mexico volunteers live). It's also sometimes cheaper to book your zip lining tours in person rather than online, so keep that in mind to save a few dollars (and see if you can time your Puerto Vallarta trip with some whale watching!)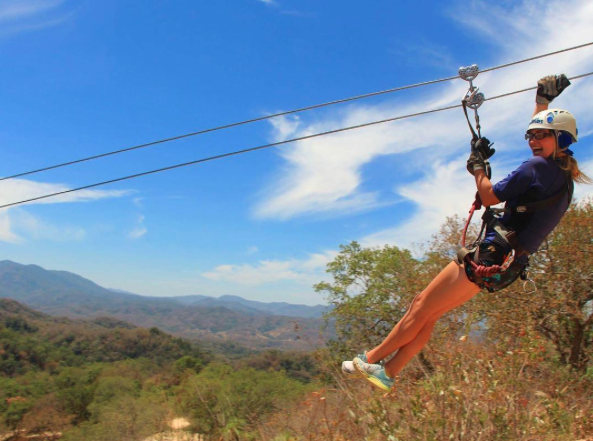 Ready to hop on a plane and try these all out for yourself? We don't blame you — and want to make it easy.
ILP (International Language Programs) is a non-profit org that sends volunteers to live for a semester in Mexico; click right here to learn more about that. We've got a Code of Conduct that's similar to the standards of the LDS church (so you'll be volunteering with LDS volunteers and those who share your standards) while you hang out on pretty beaches when you're not teaching English to darling kiddos.
Check out more Mexico right here: