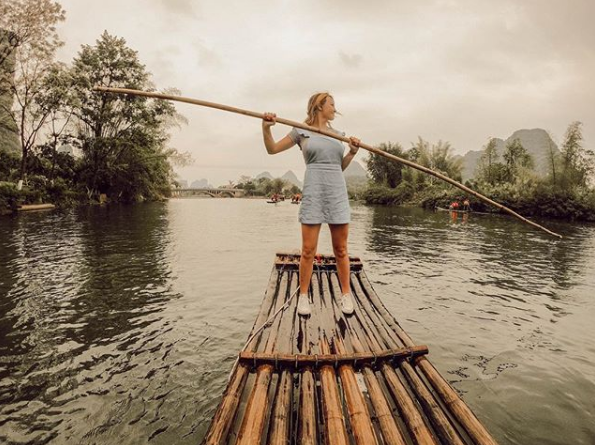 If you're traveling to China in the fall, this one's for you! There's this thing called the Mid Autumn Festival in China and it's going to impact your plans (read this now and thank us later!).

You have to travel while you're in China. You will probably fall in love with the city you call home as an ILP volunteer in China, but there are so. many. amazing things to see outside of where you're living, which is why you should take full advantage to all the free time, weekends off, and vacation days you get during your semester.


---
Still planning your China travels?
Check out our total China Destination Guide
---

One thing to keep in mind: Chinese locals also love to travel around their country especially on holiday breaks. Here's what you'll need to know about joining the throngs of tourists during The Mid Autumn Festival.
Mid Autumn Festival in China
So what is it and why should you care?
The Mid Autumn Festival is one of China's major holidays, happening during the fall — typically the last week of September or the first week of October. When a major holiday happens, tons of locals take that as an opportunity to travel around the country, seeing all the popular sites (the ones you're probably headed to, too).
That means crowds. Big ones. There's a lot of people living in China ... have you heard? It means you could be standing in a line to enter a park for a few hours (rather than being able to walk right in when it's not a holiday).
It might mean waiting in line longer just to buy a metro ticket than it would for you to actually ride the metro.
It could mean trains selling out if you didn't know to book them early enough.
For ILP volunteers, the school you teach English at is likely closed during major holidays so that's when your vacation time will line up. Since I'm sure you'll want to travel when you're not teaching, you can do a couple of things to help you beat the crowds:
Choose your destination strategically
Plan ahead, as much as possible
Choose Your Destination Strategically
If you are looking to beat the crowds there are ways to choose where you are going wisely.
Avoid Big Cities
Big cities like Beijing and Shanghai will be especially busy during this time. They're busy already, like all big cities, so imagine it getting even more crowded than normal. Avoid cities like this and instead go to a few smaller cities that won't attract as many tourists. We recommend checking out the ones below.
F

enghuang

is a unique, cute city that has become a favorite of volunteers that visit, even during the holiday. It's a village water town so incredibly dreamy and picturesque. Don't forget to get a flower crown while visiting!

Huangshan is your go to area if you love to hike. There's the Yellow Mountains to fill your days and also surrounding villages at the base.
Avoid Lines
Lines can get pretty long at tourist attractions and who wants to waste their whole day waiting in a line. We love Zhangjiajie, but there's a line to enter the national park and then the park operates with a shuttle system so you're going to have to wait in lines just to jump on a shuttle to get to other parts of the park ... then there's lines at the cable car to ride further up the mountain. You get the picture. I would save exploring this incredible mountain for a different vacation when the rest of the country isn't on holiday exploring it with you.
Instead, visit places where you can get out and do your own thing. Yangshuo is the perfect place to do just that because you're spending the majority of your time out in a countryside, exploring on your own. No lines required. Maybe also head to nearby Guilin to check out the rice terraces, which again, no lines here.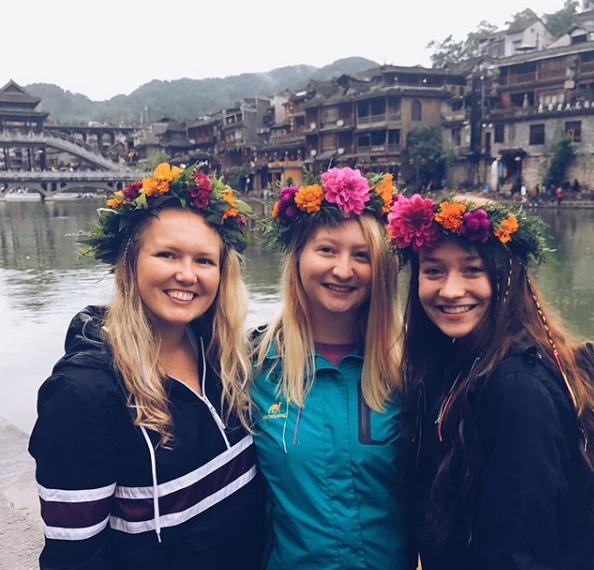 Plan Ahead
Before you go on your vacation there are things you can do to be prepared and beat the crowds. As soon as you get your vacation plans approved through the ILP office, get booking!
Book Your Transportation
First things first, get your transportation booked. You can often book a seat on a train at the last minute in China, but that might not be the case during this fall holiday. Because there are big crowds traveling all throughout China, trains, buses, and planes can fill up extra quick. Be on top of things and make sure you get your transportation booked as early as you're able to so you have a way to get to your vacation spot.
Did you go to book your train but it's all full? Don't worry, here's how to get tickets when they're all booked.
Book Your Housing
After a long day of exploring Yangshuo, you're going to want a place to sleep and rest. Housing is another thing that can get snatched up during busy times, so when you book your transportation, also book this.
Not sure the best place to stay? Here's a few tips comparing different options.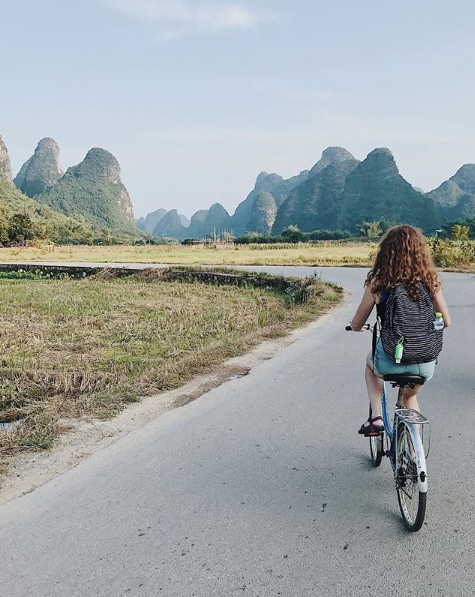 One Last Tip — Be Smart
Just because Beijing and The Terracotta Warriors will have larger crowds, it doesn't mean you can't visit them. Just be smart when visiting.
Have A Plan
Have a meeting the night before with your group and choose a time you are leaving, where you will go, and how you will get there. This will help you move quickly and not lose time by making plans the day of. Don't waste the morning trying to decide what everyone want's to do that day; plan it ahead.
Avoid The Busy Times
Think about when the busiest times of the day will be and avoid those times- crowds generally don't start gathering until 11 AM. Going early in the morning or later at night are the best times to visit an attraction and the best time to take pictures because of the gorgeous light.
Tourists will want to sleep in so beat the rush and get up bright and early. It's a small sacrifice for what you'll be able to see. Waking up before sunrise and getting places right before they open will be worth it.
Avoid Public Transportation
Subways and buses will likely be pretty packed so we recommend walking as much as possible. You'll find some real gems you would have otherwise missed as you walk to your next destination.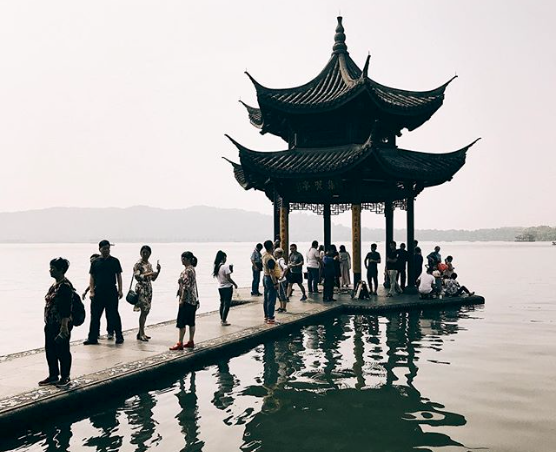 Have some questions about China and the cool things you'll do?
Or maybe about what volunteering with ILP is like and how it works in general? Talk to a representative in the office who can tell you all about China (and ILP's other countries throughout the world!) and help answer all your questions!
Just click the button below!