Of course you have to see at least a couple of castles and fortresses while in Romania — after all, this country is the home of Dracula's castle. Truth be told, I think you'd also be pretty sad if you just visited here for a couple of weeks. There is so much to see in Romania, and that's not even including the castles. Things like the Merry Cemetery or even the Lantern Festival comes to mind (and you thought lantern festivals were only a thing in Thailand!).
Add on wandering narrow alleyways, stumbling upon cute cafes and exploring a castle or two and you will have quite the busy itinerary, even if you were to spend a couple of weeks in this country.
Love the idea of spending time living in Romania and volunteering in an orphanage? We have info about what a typical day looks like and other answers to your questions.
Now that you're set for a semester in Romania, here's what you can't miss:
Bran
Corvinesti
Sturdza
Peles
Iulia Hasdeu
Bran
I had to start with the so called "Dracula's Castle" — how could you not? Not only is this building gorgeous, it also has a bit of story to tell. Turns out Dracula is based on a real life person; the notorious ruler "Vlad The Impaler". His history is pretty grisly and definitely could have been inspiration for Bram Stoker's famous vampire novel.
While you'll see lots of touristy trinkets and stands about Dracula while touring this castle, this castle really had nothing to do with Vlad….but is still a must see! Once you visit, it's easy to picture a dark and brooding vampire making his home here.
If you're an ILP volunteer living in Iasi, this castle is perfect to attach to a weekend trip exploring Brasov, about 4 hours away.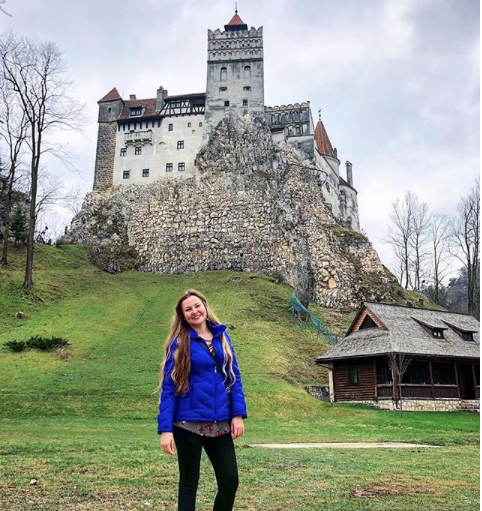 Corvinesti
Don't miss the Corvinesti Castle (also known as the Corvin Castle or the Hunyadi Castle..confusing, I know). Hundreds of years old, it's well worth an afternoon to walk around this fortress turned castle — which might actually be haunted. Built in the 1400's, this is supposedly where Vlad the Impaler (remember him? Our real life Dracula?) was held prisoner in 1461 by military leader John Hunyadi. It's also one of Europe's largest castles, so plan on spending a bit of time here if you want to see it all.
This castle is located in Hunedoara, in the western part of Romania. Consider tacking this onto a vacation to nearby Hungary ... you have got to visit the thermal baths in Budapest.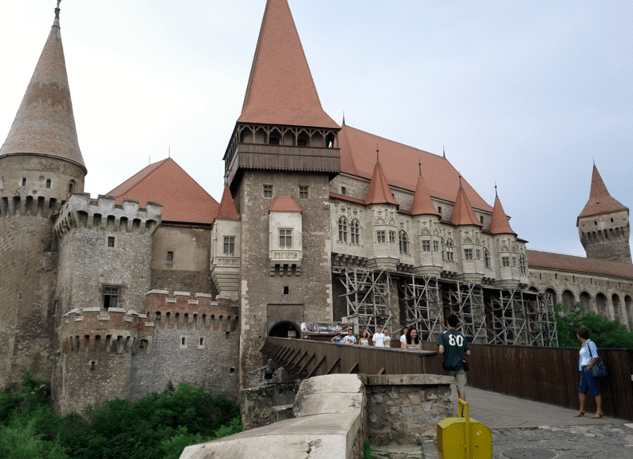 Sturdza
This castle is stunning from the outside and is well worth the visit for anyone who loves Gothic architecture. I'd recommend going with a guide; you'll learn more about the extensive history of the family who used to live here and details about the structure….You may notice some parts of the castle and garden look pretty abandoned; a guide can help fill in the details about the restoration projects taking place after WWII. But even without the guide, the Sturdza castle is very pretty to look at. Think about packing a picnic and having lunch on the grounds.
This castle is located in Miclăuşeni which is only about an hour away from Iasi. Yay ILP volunteers in Romania! This is a perfect weekend getaway without putting in much travel time.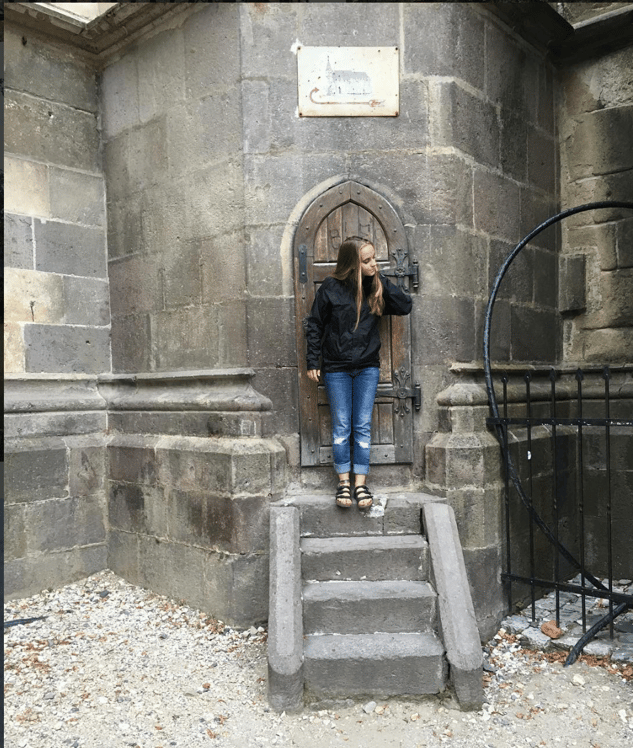 Peles
This castle is beautiful, inside and out…and is also huge. Spend a couples hours here if you want to get a sense of how intricate and detailed this place this. You get a real sense of how regal things used to be by just taking in a room or two, but the castle keeps going and going and going and going — and that doesn't even include the views from outside.
This castle is located in Sinaia, which is right outside of Brasov. You already decided to go visit Dracula's castle right? Add Peles onto the same trip! Make sure your camera battery is fully charged before visiting Peles and wandering around to see what else Brasov has to offer.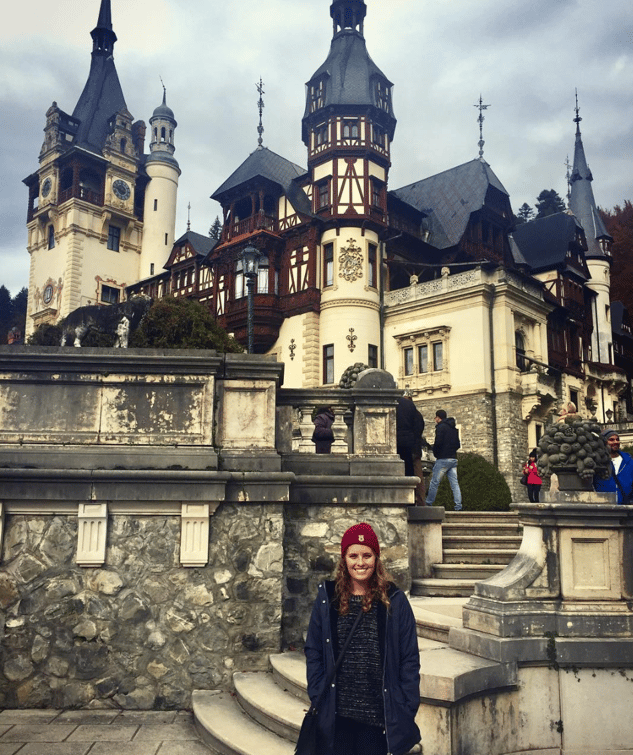 Iulia Hasdeu
Okay, technically this isn't a castle, but it is a home modeled after the plans of a castle. Built by writer, historian and politician Bogdan Petriceicu Hasdeu, construction was stopped when Hasdeu's daughter died at age 19. But here is where things get spooky. Legend says that the plans to finish the house were give to Hasdeu by his deceased daughter during seance sessions. When Hasdeu died, his home was turned into a sort of museum you can visit, not to mention the beautiful home itself.
It's located in Câmpina, which is halfway between Brasov and Bucharest. If you're heading to Brasov anyways, think about making the short trip a bit further south to the capital, Bucharest during the same trip. You must see Bucharest during your semester abroad in Romania, so can you fit in into the same trip? Make a quick stopover on your way from Brasov to Bucharest to see this beautiful little gem.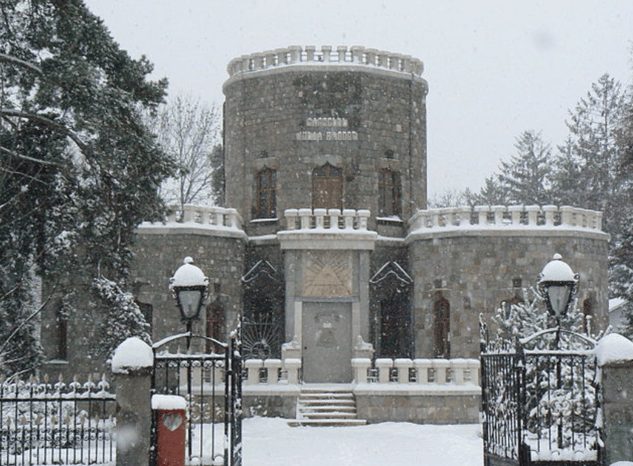 Thinking about visiting Romania? What about living there as a volunteer?Come spend time in a Romanian Orphanage, giving back and traveling around during the same semester. International Language Programs does just that — click that green button to learn more about this country and how you can help!