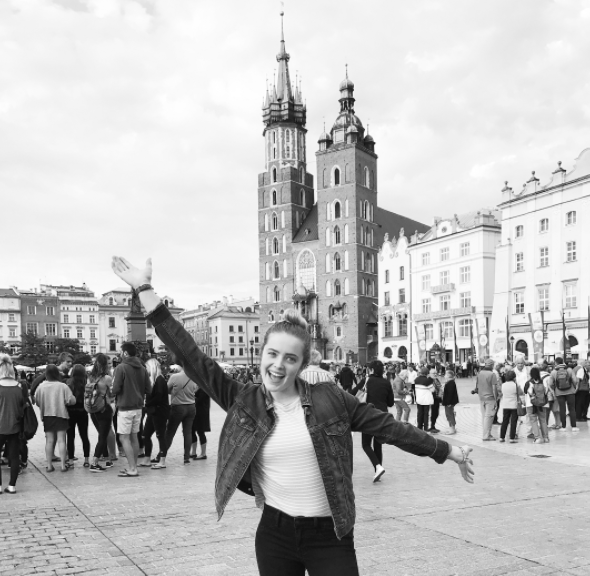 Planning a trip to Krakow, Poland? Or maybe you're one of the lucky volunteers who get to spend a semester teaching English in Krakow with ILP. Either way, you have plenty of great places to see and good things to do. Get ready to fall in love with this beautiful city.
With so much to do, you better get started now ... Here are 15 things to do when you find yourself in Krakow —
Dinner At Pizza Loft
Like pizza? You'll love this place. There are over 35 types of pizza at this restaurant alone. You can go classic with a slice of Hawaiian or if you are wanting to try something new there are even some with avocado. They even have a full menus of delicious vegan pizzas, too.

Take a group (hey, like your ILP group!) and try a few different ones. Also, the decorations are pretty awesome. Run, don't walk to this favorite place!
Address: ul. Stradomska 23, Krakow 31-068, Poland
Lunch At The Food Truck Park
The Judah Square Food Truck Park is the coolest place to grab some food. It's really just a bunch of food trucks that all come together to give you great food options. From sushi to more authentic Polish food, there's some really good stuff to try.
The whole area is pretty funky and a fun place to hangout. With chairs and pallets for sitting you can make yourself at home, people watch and chow down.
Address: Skwer Judah, ul. Św Wawrzyńca 16, Krakow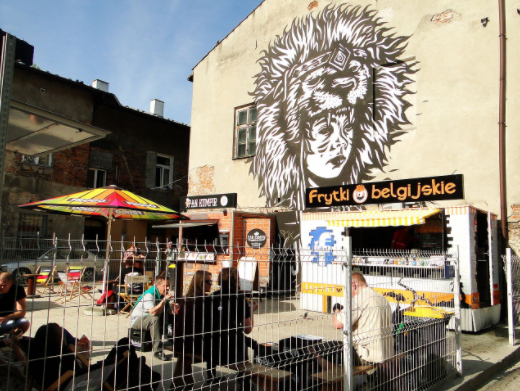 Hiking The Kosciuscko Mound
Tadeusz Kosciuszko is a Polish hero who used his freedom to fight for others and their freedom. When he passed away, the Polish government wanted to make a memorial for him and proposed a "mound"(basically a hill) be made in his honor. When the mound was started Polish people came from all over the country to add dirt from their own cities and land.

Climbing the mound gives you beautiful views of Krakow. Here's more info!
Riding Bikes
Riding bikes is an awesome way to get around Krakow. You can find multiple bike rental places throughout the city. Just Google "bike rentals Krakow" to find a nice list. Some hostels you stay at may even rent bikes so ask yours and see if that's an option.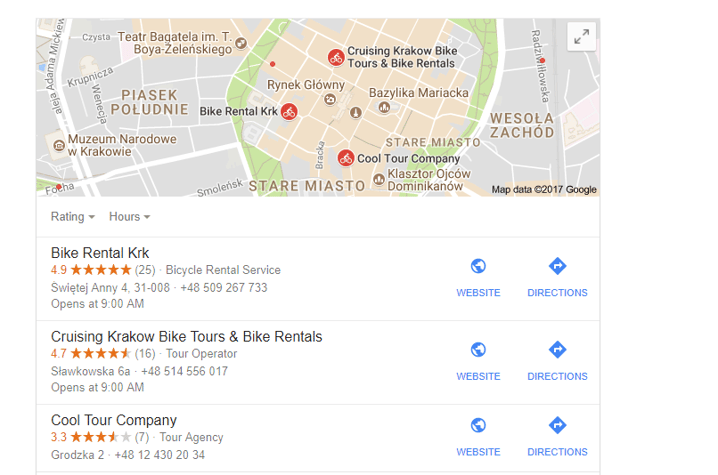 Concerts At Cathedrals
The Church of St. Peter and St. Paul is a wonderful place to catch a concert in the evening. Local artists will come and play beautiful classical music in front of these towering beauties. Make sure to check at the church ahead of time and get your tickets, and check online for more info.
Address: ul. Grodzka 52a, Krakow 31-044, Poland
If there isn't a concert going on, have your own fun.
Groups have gone to "Cocktails and Songs" a few time throughout their semester. The owner/bartender speaks english and will make virgin cocktails and drinks (remember, no drinking on your ILP semester). You don't have to pay for the room, you just pay for drinks. We've heard go things!
Address: Joselewicza 21B, 31-031 Kraków
Touring Auschwitz
While in Krakow you must visit the Auschwitz-Birkenau memorial site. You've learned about this awful part of World War II history in school, but actually going and walking through will be one of the most humbling experiences of your life.
Auschwitz is about an hour outside of Krakow so give yourself a good amount of time to get there and back while having time to walk around. It's mostly a day trip, especially because you'll likely be exhausted afterwards from how heavy the experience is emotionally. Here are some tips on touring Auschwitz.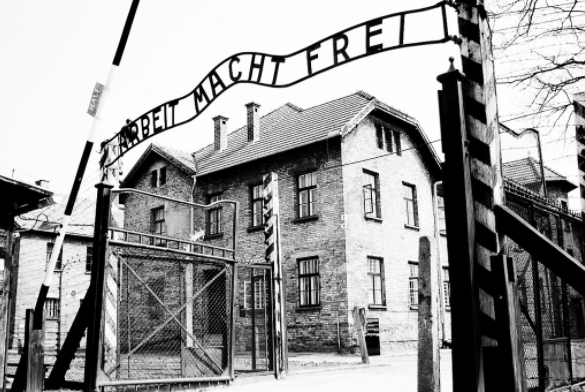 Shopping A Bonarka Mall
Visiting a mall might not be high on your list of things to do in Poland, but you probably haven't visited a mall like this. With TONS of shops you can find top European stores and see what the latest European fashion is. They even have their own app you can download so you can navigate and find stores easily. With over 250 shops you'll need it. There's a grocery store too- in case you need to grab some food while you shop around.
Get the map of the mall here.

Bonarka address:
Kamieńskiego 11, 30-644 Kraków, Poland
Hours:

10:00 AM - 9:00 PM , with 10:00 AM to 10:00 PM hours on Friday and Saturday.
Shopping At The Cloth Hall
The Cloth Hall is at the center of Old Town and is hard to miss. It's one of the best places to stock up on souvenirs. The building is full of little stalls which have different vendors selling things from purses, magnets, perfume, scarves and more. Take time and walk through all of them, and be warned it can get pretty busy in there. It's also a bit pricey at some stalls, so be sure to shop around.
Address:
Rynek Główny 1-3, 30-001 Kraków, Poland

Hours:
10:00 AM to 6:00 PM, closed Wednedays
Touring Wawel Castle
Legend has it, there was a fire-breathing dragon who lived at the bottom of Wawel Hill in Krakow. He was a pretty bad dragon and wanted to eat all the towns people's cows. At the top of the hill is the beautiful Wawel Castle where the king lived. This castle is still there today and something you (and every other tourist) need to check out.
The dragon is now gone, but you can find a statue there to commemorate him (that occasionally breaths fire) Take a walk through the beautiful castle and load up on dragon souvenirs.
Click here to learn more about the castle.

Festivals In Old Town
Old Town is quite the place to be. Make a point to walk through and see what is going on in the center of town when you visit Krakow. There are often festivals there with vendors, music and more. Check out the list of festivals here because you wouldn't want to miss out on the International Soup Festival or other gems. Especially if you'll be spending an entire semester here volunteering, this list of festivals will keep you bus.
Visiting The Salt Mines
Technically a trip outside fo the city of Krakow, these Salt Mines are still a favorite attraction. This mine from 13th century was in operation until 2007. Now you can take tours through it and explore the many different rooms. It's super neat to walk through and remember how deep underground you are ... not to mention the fact that walls and sculptures around you are carved out of pure salt!

Check out this blog post to learn more about the mine, the cost, see more pictures and other helpful info.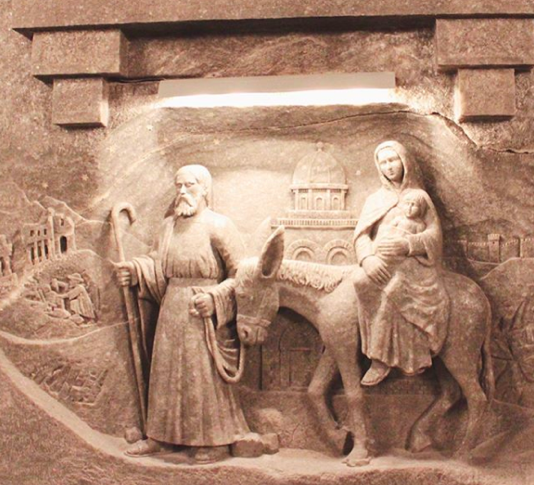 Munching On Good Lood Ice Cream
Often referred to as "the best ice cream in Krakow", you know you'll be visiting here at least once (probably twice ... every day). Why would you want to miss out on the best? Salted Caramel and rich Dark Chocolate are classics and the waffles with Peanut Butter, or Mint Lemonade are tantalizing. Good luck resisting this place, especially after seeing the pictures on their website.
Address:
plac Wolnica 11, 33-332 Kraków, Poland
Hours:
11:00 AM - 10:00 PM
Admiring St. Francis Cathedral
You'll see a lot of cathedrals in Europe, but this one is most definitely worth a stop. This is Krakow's most colorful cathedral and is absolutely breathtaking. The stained glass is incredibly intricate and you really could stare at it for hours and still find amazing things hidden away in the glass. Viewing a lot of churches is going to be a part of your semester abroad in Europe, so you might as well embrace the idea of gazing up at incredible cathedrals: St. Francis is a good place to start.
Address: Pl. Wszystkich Świętych 5
Eating Chimney Cakes
Chimney Cakes are made with a sweet dough which rises and is made into strips. The strips are wrapped around a circular tube and then roasted on charcoal coals. Once partly cooked, the dough is coated with melted butter and when cooked over the charcoal the outside has a nice crispy buttery layer. To make them even better they are topped with various things like cinnamon and often filled with chocolate, whipped cream or ice cream. I want one right now.
You can find these throughout Krakow but you need to check out the Chimney Cake Bakery. A super small shop but the best cakes around — filled with chocolate and ice cream, then topped with fruit, cookies, brownies and more. Yes. Yes. Yes.
Address:
Kraków-Śródmieście, Basztowa 26A, 31-156 Kraków-Śródmieście, Poland
Hours:
9:00 AM to 9:00 PM, with 9:00 AM to 10:00 PM hours on Friday and Saturday.
Visiting Schindler's Factory
Oskar Schindler, a member of the Nazi Party owned a factory which made enamelware. He is known for saving the lives of over 1,200 Jews during the holocaust. Here you can learn more about Schindler and the good deeds he did. You will learn a lot about the holocaust in this well put together museum.
When you walk around the main square in Krakow where all the tourists are, there are plenty of guides ready to take you for a ride and show you the history of Krakow. I normally don't love these super touristy things, but I have to admit it feels amazing to take a break from walking all over. Just pay and hop in one of these little carts and they'll take you to Schindler's Factory in fashion.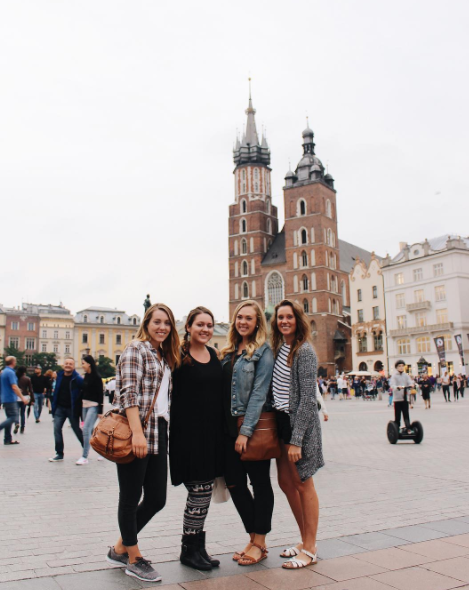 Click the button below to learn more about what your semester living abroad will be like in Poland! You'll spend your time exploring with a group of friends, jetting off to some famous European destinations and teaching English in Poland to a class of cuties.
We've got more info about volunteering in Poland you might be interested in, or you can click that button to learn more: