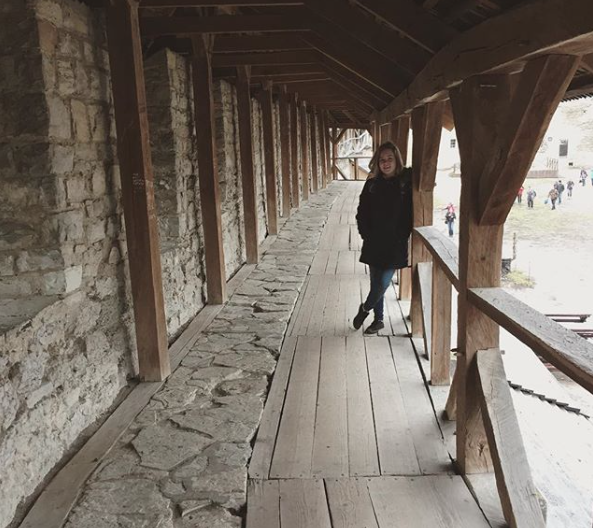 Anyone headed to volunteer in Ukraine for a semester? We know there is already a ton to see in your country (the Big Mama statue and these amazing cathedrals are only a couple that any ILP volunteer should see), but we're here to add in another must-see stop for your semester abroad.
Ukraine is much, much more than you see on the news. Since ILP (International Language Programs — that's us!) has been sending college-aged volunteers here for years, we often get a few questions about this country: what do you love about it? Is it safe? What's it like to actually live there?
We can actually answer that last question right here — get a glimpse into what its like to be living in Ukraine.
But after you've done a tiny bit of research, you'll realize that Ukraine has got some unreal sites you really can't experience anywhere else. From towering, onion-domed churches, colorful streets lined with gorgeous tapestries, scarves and nesting dolls, along with the cutest babushkas and a rich history, you'll be jumping at the chance to really delve into a country like Ukraine. Still need a little convincing? We've got just to place. If you're volunteering in Ukraine, you've got to check out Kamianets-Podilskyi.
Why We Love Kamianets-Podilsky
It's One of Ukraine's Seven Wonders
It's Got A Rad History
It'd Be Part Of An Unreal Vacation
It's One Of Ukraine's Seven Wonders
I'm betting you've heard of the Seven Wonders of the World … but did you know there are Seven Ukrainian Wonders? The ancient castle of Kamianets-Podilskyi definitely makes the list for good reason. A tiny history lesson and seeing a few snapshots of what this place looks like should be convincing enough.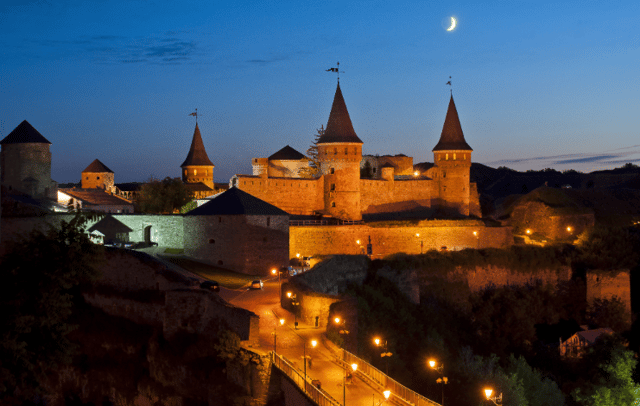 It's Got A Rad History
This structure has been shaped by hundreds and hundreds of years but also by quite the smattering of cultures. For about a thousand years, Kamianets-Podilskyi was at the center of a huge trade route, meaning it was a pretty hot commodity — everyone wanted it. It passed from Ukrainians to the Polish then onto the Turkish, then on to the Russian Empire, with each conquering culture adding on more and more towers, bridges and fortifications (oh, and dungeons). At one point, it was even turned into a mosque; if you look closely, you can spot a minaret.

If you want to feel like you've stepped back into medieval history, Kamianets-Podilskyi is where you should head.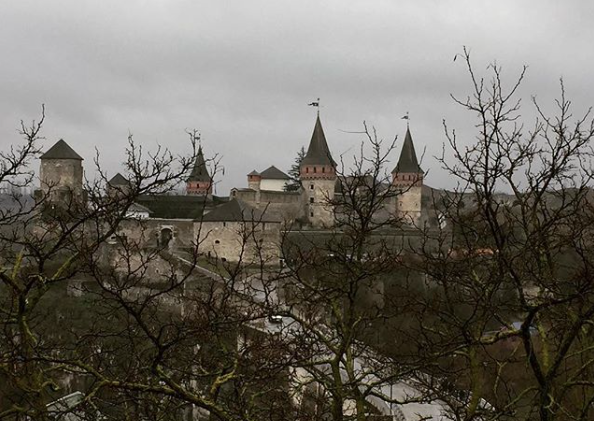 It'd Be Part Of An Unreal Vacation
In case you didn't know, ILP volunteers get weekends off and vacation time to see some pretty places (and you're only teaching part time so you'll have plenty of time to explore). What does that mean for you? Well, Kamianets-Podilskyi is in Western Ukraine, about four hours away from one of our favorite cities in Ukraine, called L'viv. The L'viv Chocolate Factory is reason enough for a visit. Then, once you see Kamianets-Podilskyi, you can hop down to the hidden gem; the country of Moldova to sleep in a cave monastery. Um, sign me up, that sounds pretty unbeatable.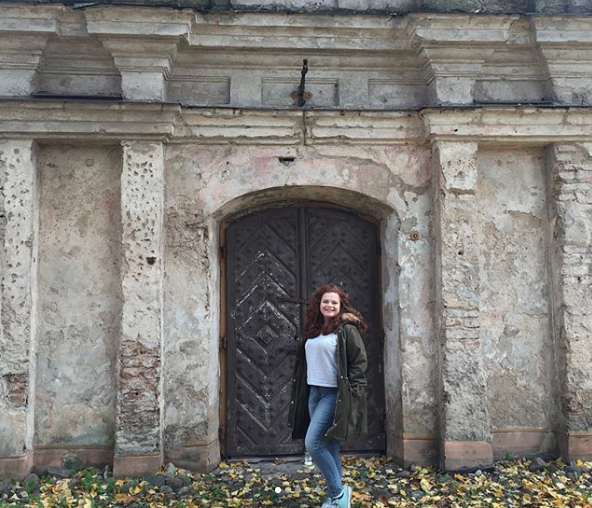 Ready to spend a semester volunteering in Europe? We've got way more info about the ILP program and what it's like to live as an ILP Ukraine volunteer, right here.


But if you've also got a couple of questions (deciding to live abroad is a big decisions after all!), that's also not a problem … Come talk to an ILP representative about what volunteering and teaching English is like, how to pay for your semester abroad and other tips, just click here: