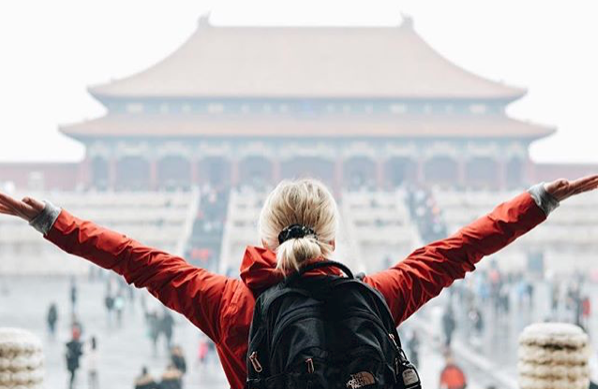 Visiting or living in China? Make sure you cross off ever single thing on our list.
China is a huge beautiful country full of incredible things to see, mountains to hike, food to eat, and hidden gems to explore. You could go multiple times and still leave feeling like you have more to see.
Come see what it's like to spend a semester volunteering in China, right here.
If you're volunteering in China with ILP you'll have multiple opportunities to travel and see amazing things in different cities throughout your semester abroad (and in your own city). Seriously, there is so much to do in this country but to help you out, check out this list of some of our personal favorites in China.
Ride Elephants
Sing Karaoke
Eat All The Noodles
See The Terracotta Warriors
Take On Ping Pong And Dancing In The Park
Get A Shirt In "Chinglish"
Experience A Washy Washy
Shop At The Pearl Market
Soak Up The Hawaii Of China
Photograph Rice Terraces
Hike (Or Camp!) The Great Wall
See The World's Largest Buddha
Get A Fish Pedicure
Fall In Love With Zhangjiajie
Take A Bamboo Raft Down The River
Eat At Your Local Night Market
Go To Shanghai Disneyland
Eat Some Mystery Fruit
Hike A Pagoda
Learn Calligraphy
Ride Elephants
Riding elephants in China is easier than you may think — There are a couple different places you can go and you can also hold baby tigers and cuddle with pandas! This post will give you more details!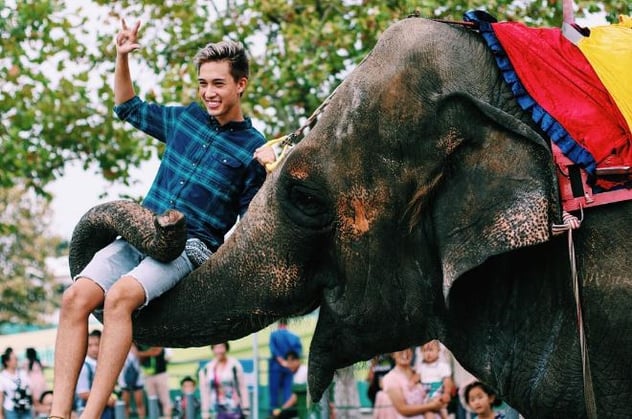 Sing Karaoke
They LOVE karoke in China! (In China, it's called KTV) ... But it's not like anything you've done before! Instead of being up in front of a room full or strangers, you'll be in a private room with just your group and it's a total party.
Heads up, you probably have never laughed this hard in your entire life as the night you do KTV. They have all the Britney Spears and Backstreet Boys you could want. Sing your heart out!
Eat All The Noodles
Each city has amazing hidden gems of restaurants — and we're big fans of all the noodle stands and dumpling shops, plus the fact that you save money while eating out (these meals are only $1-3 a plate!). Get way more info on the noodles you have to eat in China, right here.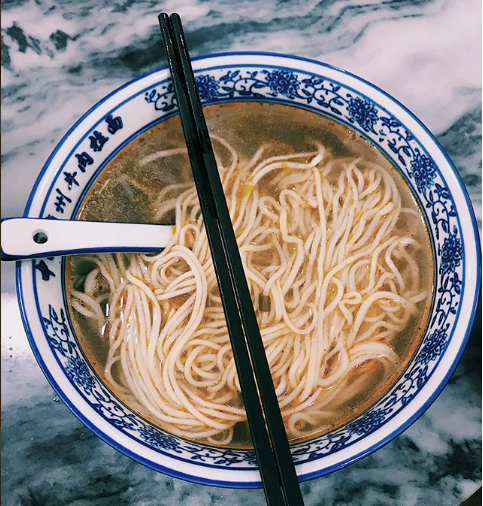 See The Terracotta Warriors
You've heard about it and seen pictures, but there is something special about seeing this in person. There are estimated to be more than 8,000 warriors all different from each other. Pretty amazing!
Here's what you need to know before visiting and traveling to Xi'an, the city where these warriors are.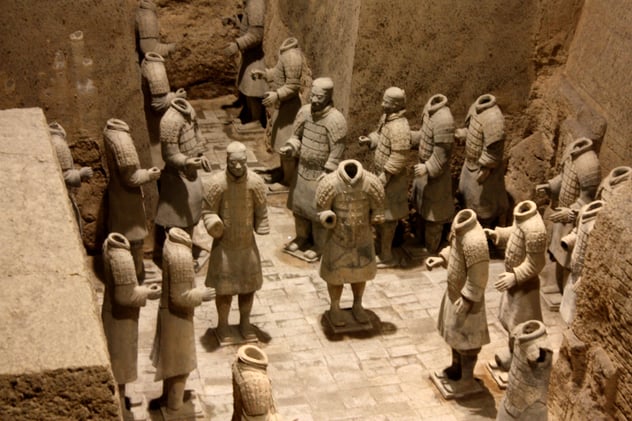 Take On Ping Pong And Dancing In The Park
Cities in China have beautiful parks that are full of things to do, including ping-pong tables and impromptu dance lessons — feel free to join in!
Get A Shirt In "Chinglish"
Chinglish is everywhere you look. Signs, souvenirs, shirts, maps ... you name it! You'll want to buy every funny shirt you find, and we don't blame you!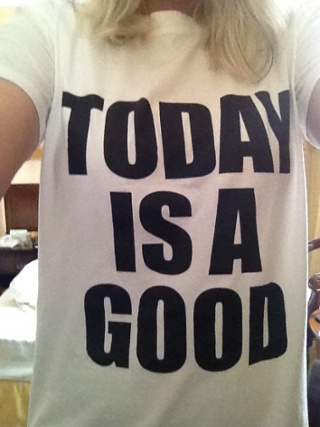 Experience A Washy Washy
ILP volunteers in China know all about wash-washes. Here, you can get an amazing hair wash, head massage and a blow dry for just a few dollars. Trust us ladies, after a couple months of living in China (and after you've officially stopped caring about doing your own hair) it feels amazing to have it all blown dried and styled.
These salons are only one way you can get pampered for cheap in China.
Shop At The Pearl Market
The Pearl Market in Beijing is one of the best known markets in China for good reason. You can buy it all here, for a steal of a deal if you know how to bargain. Find designer jeans, perfume, electronics, purses and shoes ... and more.
Here is our guide to surviving the Pearl Market ... and a list of the some of the cheapest things to buy in China so you know what price to bargain for.
Soak Up The Hawaii of China
Did you know you can find beautiful beaches in China? Yep, they are there and they are gorgeous! Sanya is a popular place that our volunteers love to visit! Cheap hostels, great food, pretty beaches, sunny weather, hot springs and even a monkey Island — what else could you want?
Photograph Rice Terraces
These are beautiful and one of the most incredible things you will ever see! There are several different terraces, most are in Southern China. We love the Longji Rice Terrances — perfect for a vacation in southern China. Go. Just go.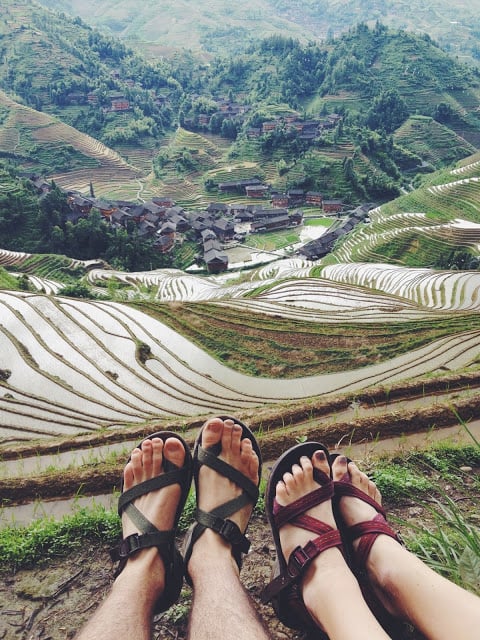 Hike (Or Camp) The Great Wall
This is probably already on your list and it definitely should stay there! Of course you will have to visit the wall on your trip to China — here is how to get to the Great Wall in the first place.
But that's not all you will need to know. You'll also need to decide how to get off the wall (yep, you read that correctly). You can hike down, take a ski lift or even ride a toboggan.
Oh, and did we mention you can go camping on the Great Wall?! Make sure you do your research and figure out what works best for your itinerary.
See The World's Largest Buddha
Buddas are all over China, but it's pretty neat to see the world's largest Buddha near Chengdu. In the city of Leshan, you can pay a bit of a fee to explore this park and see this huge Budda. It is HUGE, when you stand next to it you just come to its toe!
Read all about the Leshan Budda and the surrounding park here.
Get A Fish Pedicure
Hundreds of little fish inside a tank nibble on your toes and eat away the dead skin — that's what we mean by "fish pedicure". In many Chinese cities you'll see fish takes sitting on the ground in front of stores and shops. It tickles like crazy, but you can't go to China and not do this. Get details on price and locations here.
Fall In Love With Zhangjiajie
If you love hiking this is the place to go. The city of Zhangjiajie is crammed with 2 incredibly national parks that will have your jaw dropping. Think towering pinnacle mountains swirling with mist and this stunning view of "Heaven" you can experience after climbing 999 steps.
t can get a little confusing when you look it up and see everything you can do in the two National Parks in Zhangjiajie but this post helps explain it all.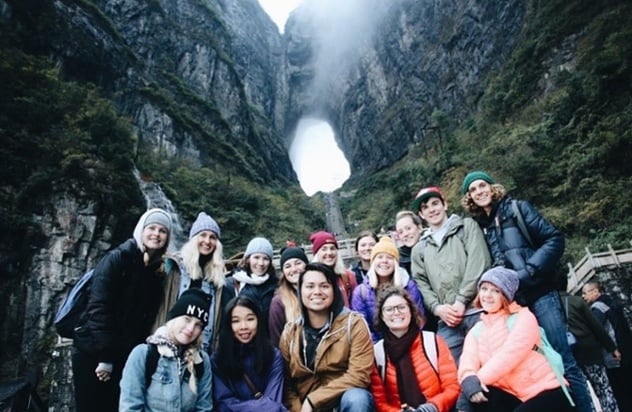 Take A Bamboo Raft Down River
In Yangshuo you can hop on a raft and cruise down the Li River — just one reason why a vacation in Yangshuo, China is a volunteer favorite. You can also climb these dreamy Dr. Suess mountain, take a mud bath, bike through flower fields and more. This place is seriously unread.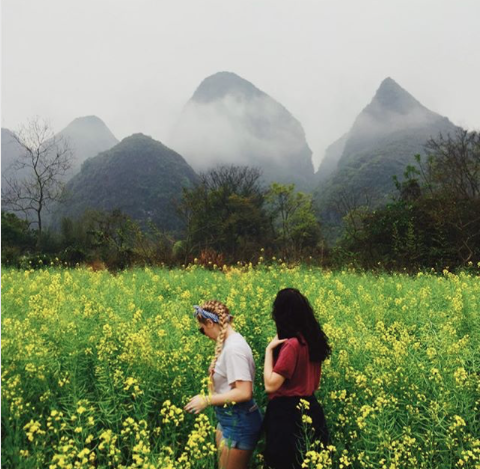 Eat At Your Local Night Market
Most cities have markets to shop in at night. All the booths are lit up and you can find some awesome deals on clothes and other souvenirs. You can also try some crazy food (like scorpions!) - remember, you're only in China once, so try it all!
Go To Shanghai Disneyland
Are you obsessed with Disney? Well, Disneyland is now in Shanghai and we are seriously in love. Some ILP Volunteers live close enough to Shanghai to visit Disneyland on a weekend (or every weekend).
Eat Mystery Fruit
Living in another country means trying all the food, including some fruit you may have never seen before. In China, you'll find red fruits called Hawthornes — they are like small apples. Keep an eye out for hawthorne flavored snacks and treats, but we love the street food version; buy hawthornes covered in a sugary syrup and sold on sticks. Yum.
Climb A Pagoda
Pagodas are scattered throughout China and you're sure to see them all over. Some are small and quaint, while others tower above you. Some of the tallest ones are even climbable — You might have a lot of stairs ahead of you, but the views from the top are unbeatable!
Learn Calligraphy
You will fall in love with the gorgeous calligraphy all over China, so why not take a class or two? ILP volunteers have culture classes included in their program fee, and some schools offer calligraphy so you can try your hand at this ancient art.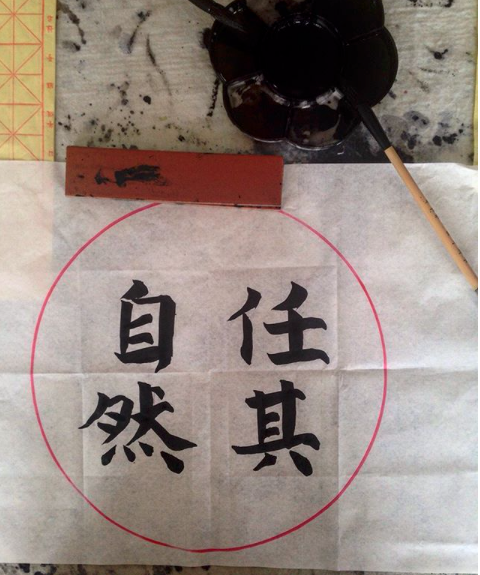 China has amazing things waiting for you! Learn more about volunteering abroad, teaching English, and living in China with ILP by clicking the button below!