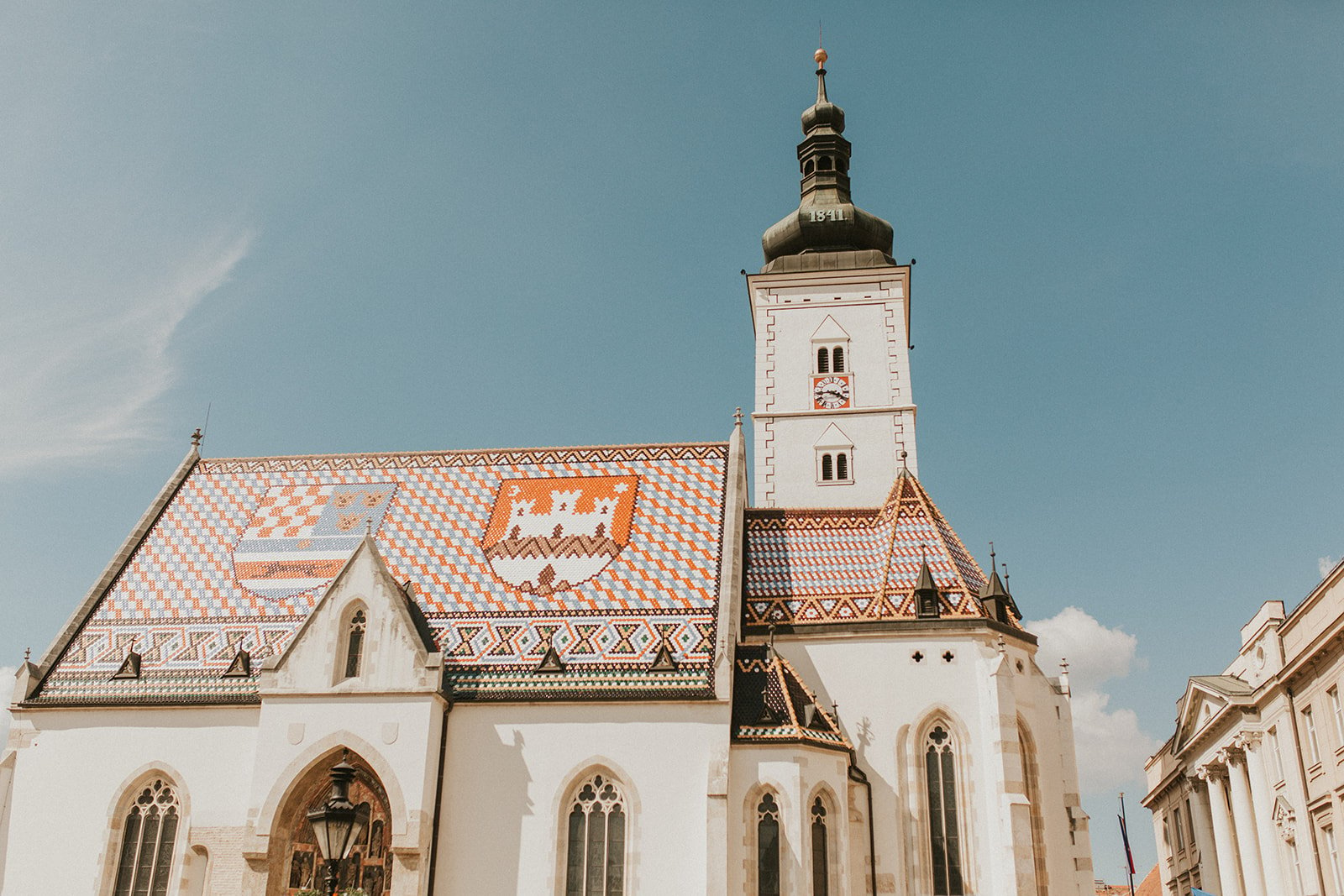 Croatia is fast becoming one of our favorite destinations in Europe ... and the capital Zagreb is one of those reasons!
Croatia is well known for its coastline ... I mean you've seen the photos of Dubrovnik right? It's pretty common for travelers to come to the capital Zagreb only as a means to getting transportation to other parts of the country and don't plan to spend any time here. That's a big mistake if you ask me! I don't recommend every country's capital as somewhere worthy of exploring, but I definitely do when it comes to Zagreb.
---
Come vacation in Croatia on your semester abroad!
We're currently accepting applications to come volunteer in Europe with us
---
Croatia is definitely not one of those "off the beaten path" kinda places. Seriously Croatia has been a huge vacation spot for years and if it's not already on your bucket list, add it fast and come see what the hype is all about.
Sites You Can't Miss In Zagreb
If you're a budget traveler like me, you'll love that there's lots of free things to do in Zagreb like wandering around to see the cathedral, the market, and lots more.
Wander Upper Town
Upper Town is the oldest part of the city and where you'll find most of the sites you're dying to see (which we'll mention below). It is both charming and exciting! It's essentially a maze of cutie winding streets on two hills: Kaptol and Gradec.
We heard a rumor that if you come any Saturday from April until October you might catch Zagreb's main historical characters walk by and you can have your photo taken with them. Keep an eye out for them 5 PM - 8 PM.
To get to Upper Town you can walk; It's about a 15 minute walk but mostly uphill. Or you can take the funicular! It's a really quick ride (only takes about a minute). They actually say on their website that it's the shortest cable car in the world so I guess that's something cool to brag about? Cost is only about half a euro (4 kuna). There are two stations that you can find at Tomićeva street and Lotršćak Tower.
Everyone says the way to come back down from Upper Town is by passing through Stone Gate (more on that in a minute).
There's a ton of things you can see in Upper Town, here's a few highlights:
—

Saint Mark's Church

I have to admit, just seeing pics of this church was enough to get me excited about Zagreb. I mean there are gorgeous churches all across Europe so it's not like this is something new, but the design of it is new. It's so unique! The roof looks like something my grandma would have embroidered for me and I'm smitten.

In case you're wondering, the roof is actually glazed tile with the coat of arms (so yes it is very special and unique). People say the colorful tiles are even better in person because of the way the light hits them. After suffering from fires and earthquake, there was restoration to the church in the early 1900s and some of the most revered artists made contributions, so the inside is just as beautiful.

On their website they wrote, "The church as a building is a cultural monument and a treasure trove of sacral art."

I couldn't have said it better myself.

Location: Trg sv. Marka 5, 10000 Zagreb - it is at the top of the steep hill within Upper Town in a large square (you're sure to see it while wandering there)
Hours: You can attend mass if you'd like any day of the week, check their site for up to date times, otherwise swing by anytime to admire from the outside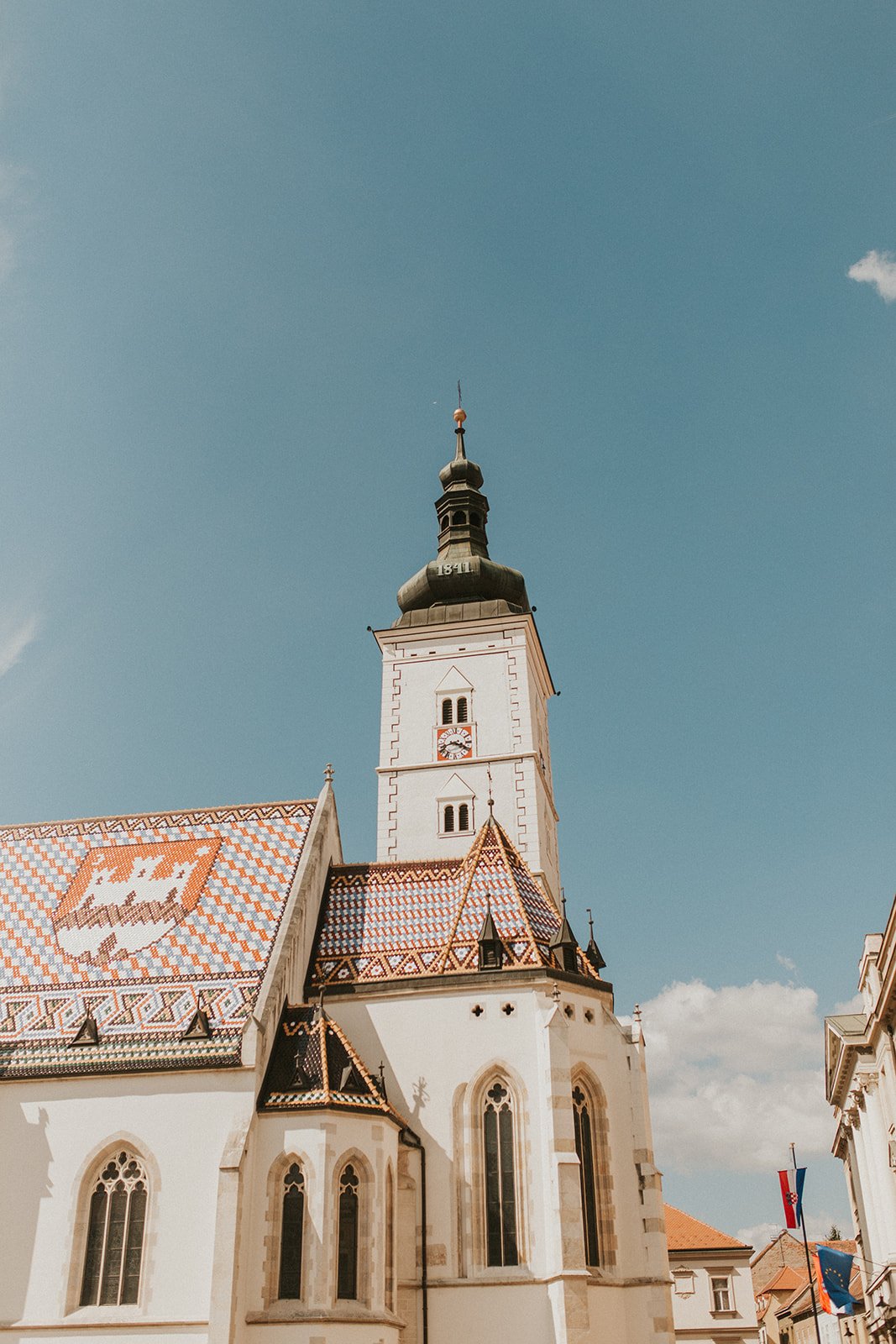 — Dolac Market
Stop by this huge open air farmer's market for fresh fruits and veggies, the atmosphere, and great photo ops! Croatians love a good fresh market and this one is the biggest of its kind.
It's lively and really famous so it's a great spot to swing by. Even if you're not planning to buy any food, come just for the experience. The market's website gives the tip to try the freshly made cornbread sold by the ladies who made it themselves that morning. YUM!
Hours: The market starts at 7 AM every day and is best to come in the morning (at least before 1 AM).
Location: Dolac 9, just north of Jelačić square (the main square)
— The Cathedral
Right after the market, come to the cathedral. They're so close and both worth your time. Its claim to fame is being the tallest building in all of Croatia, but it's also just really beautiful in its own right.
— The Museum of Broken Relationships
If you're looking for a museum to come enjoy here, this is It. And just like the name might suggest, it's dedicated to love and loss. There's even an online space where you, along with other strangers across the world, can share their stories of heartbreak.
Hours: Open every day, for most of the day, for most of the year. Check out their website for more details.
Cost: 30 kuna for students, 40 for adults
Address: Ćirilometodska 2, 10000, Zagreb, in the Kulmer palace
Oh and there's also a bistro and cafe inside.
— Stone Gate
This is the last surviving medieval gate in the city and is now a site to see. In the late 1700's there was a devastating fire, but a picture of the virgin Mary was recovered undamaged from the stone's archway. Since then it has been dedicated as a shrine complete with an alter and pews. Locals and tourists both come light a candle in front of the alter here.
Just about everyone recommends taking the funicular up to the top of the hill, then making your way back down through Stone Gate, making this your last stop.
Address: Kamenita ulica
—
Lotrščak Tower
In the past this tower was part of the defense, then turned into a prison, but now it's an art shop plus the perfect spot to get a panoramic view of the city.
Cost: 20 kuna allows you to climb to the top for the view
Details: The tower is open weekdays starting at 9 (10 on the weekends), but check their website for up to date info. Oh and the gallery has different hours so if you're specifically wanting to see that, make sure you check that website.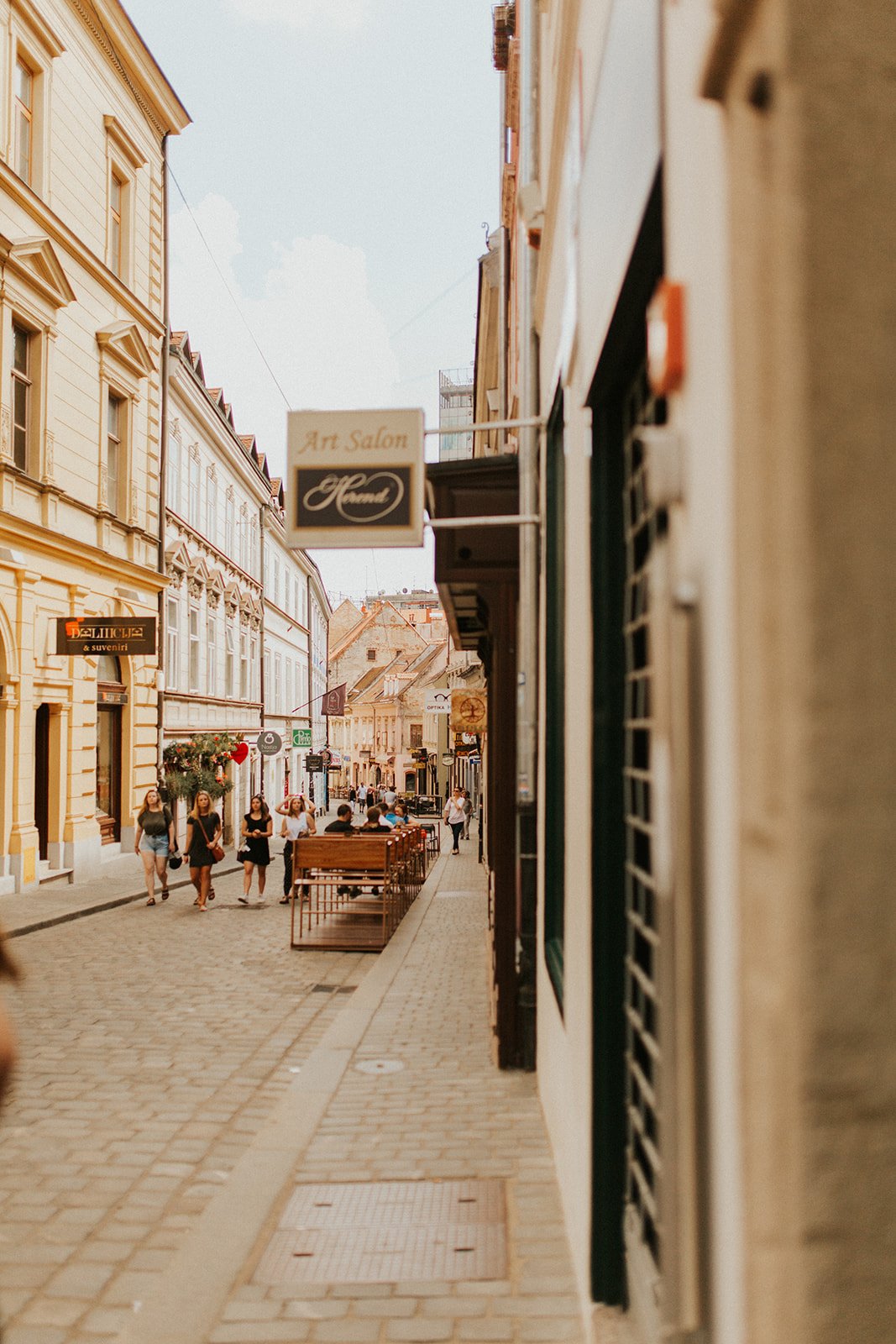 Zrinjevac Park
If you're ready to escape the bustle of Upper Town, grab some lunch and come have a picnic at Zrinjevac park. It's probably the favorite park in the city, so it should be top of your list if you're looking for a spot to relax. Bonus: from April until October every Saturday from 11 a.m. until 1 p.m. there are free concerts. The warmer weather makes this park especially beautiful with the fountain, flowers, and food markets.
Address: Nikola Šubića Zrinskog square, just a short walk south from Ban Jelačić Square on Praška street
Cost: free!
Mirogoj Cemetery
Outside of Upper Town, this is worth making the trip and actually most people says it's one of Zagreb's highlights. More than just a grave site, it's home to some of the most beautiful architecture the city has to offer and is a truly respected place.
You can easily get here by taxi/Uber or on bus 106.
Address: Aleja Hermanna Bollea 27, 10000, Zagreb
Cost: free!
Hours: Between 1st April and 30 September from 6 am to 8 pm.
Between 1st October and 31st March from 7.30 am to 6 pm.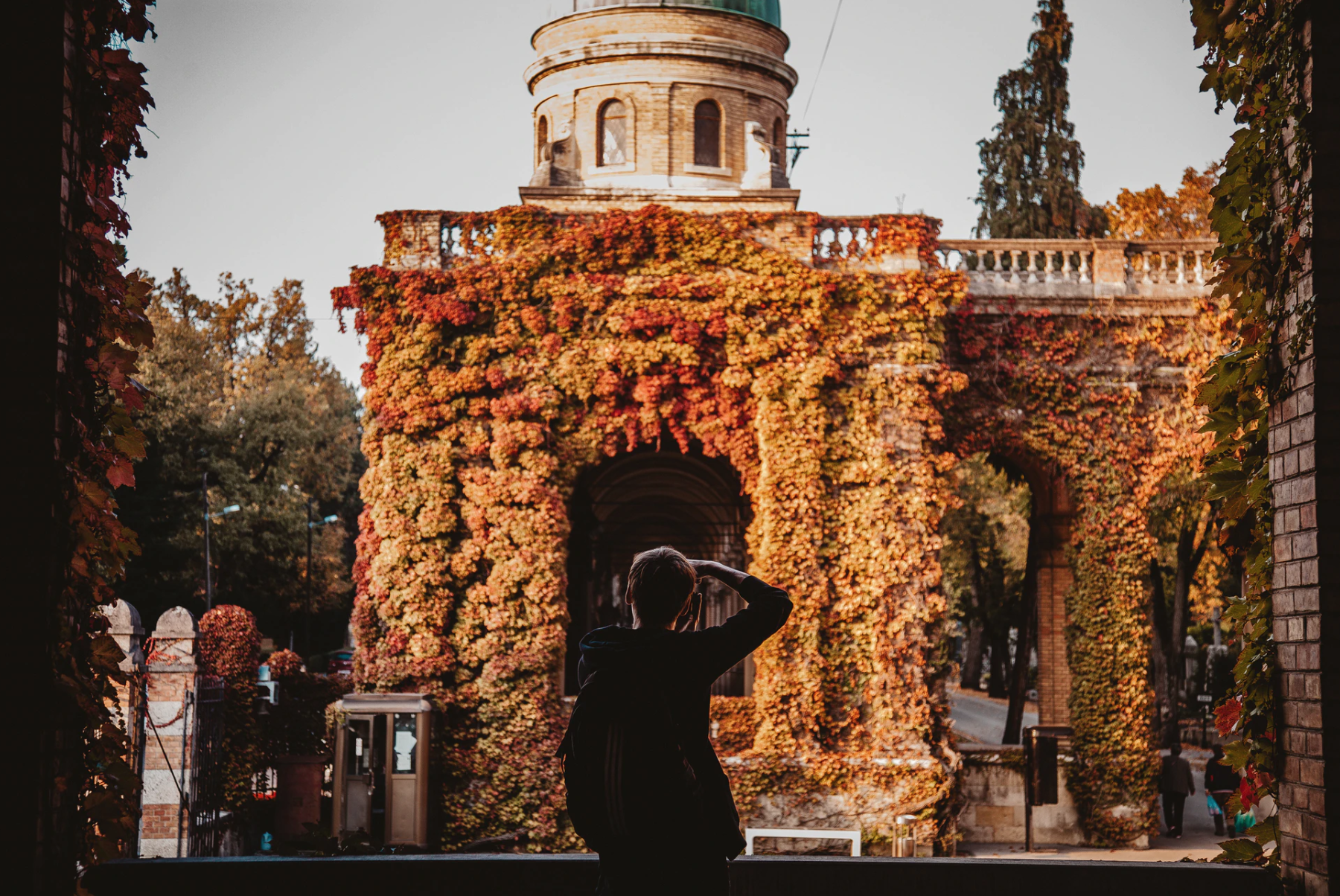 Getting Here + Around
Like every other country in Europe, Croatia is well connected and easy to jump over to for a quick trip.
Where is it?
Croatia is actually pretty spread out in an elongated shape, claiming the majority of the eastern Adriatic coastline. It's important to know that Zagreb is tucked way up north because if you're planning on exploring the coastline as well it's going to be a bit of a trek. Zagreb is also conveniently close to countries that border to the north though so it's a quick stopover if you're also vacationing in places like Hungary, Austria, Slovenia, and even Italy.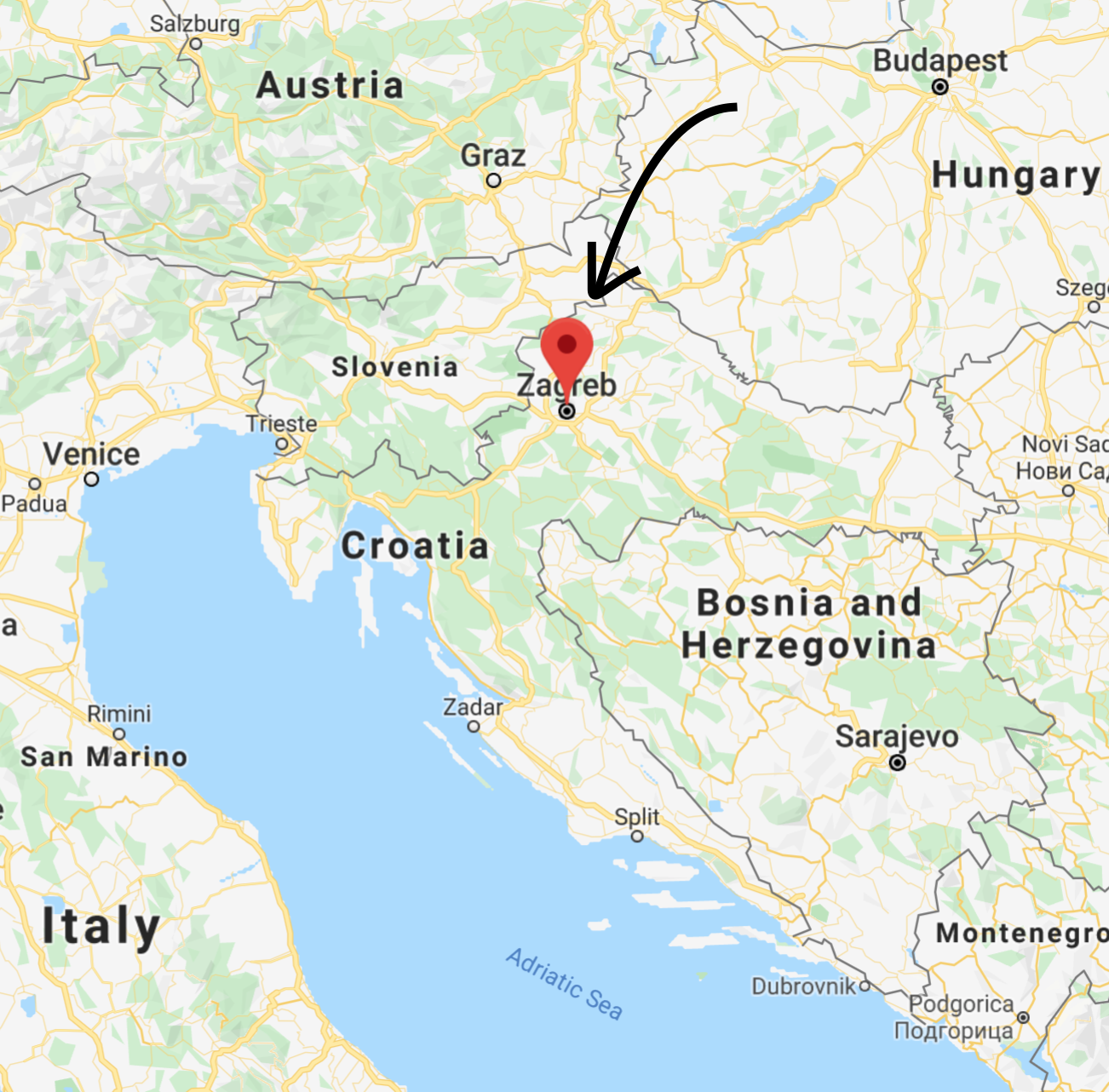 Getting to Zagreb
There are trains coming here, but with bus and plane routes being the most popular there is starting to be less and less deals on train tickets and train routes tend be the longest in general. You're more likely to find these two options:
By Plane — The Zagreb International Airport (ZAG) is connected to most major cities throughout Europe. It's less than 10 miles from the city center and it's set up to be quite easy to get into the city or even to the main station if you're heading out to another city via bus right away. This post has a ton of details to help you plan that.
By Bus — This is a pretty popular option if you're anywhere in the near-ish vicinity. There's a main station in Zagreb and it's pretty easy and affordable to come by bus.
Of course times and prices vary depending on the time of year you're looking, but here's a few examples to give you an idea (times and prices found via Omio):
Venice, Italy to Zagreb: about 5 hours by bus for $50-60 USD
Ljublana, Slovenia to Zagreb: about 2 hours by bus for $10-15 USD
Budapest, Hungary to Zagreb: about 5 hours by bus for $10-15 USD
Dubrovnik, Croatia to Zagreb: about 10 hours by busy for $20-35 USD
See what I mean about how Zagreb is actually closer to other country's capitals that its own main destinations?
Getting Around Zagreb
If you're hanging around the most popular sites downtown, you can really do everything on foot. I love this option, just make sure to download a map of Zagreb ahead of time so that you know where you're at (even without data).
If you're heading outside of downtown though, tram is going to be a budget traveler's best option. Tram tickets are pretty flexible depending on what you need — there's 1 way routes (cost is 10-15 kuna) or you can but a 1 day ticket (30 kuna), 3 day (70 kuna), 7 day (150 kuna) etc. You can buy tickets at kiosks or even just with the tram driver (just make sure you have some smaller bills for that).
And just like most other major cities you can rent bikes pretty easily. This trend has been gaining traction and we're all about it. Nextbike is a pretty popular one and we're loving the e-scooters too. (Have you tried them yet?? It's my new favorite way to get around a city.) ESCO can help you figure out how that works.
Oh and I should also mention that Uber operates in Zagreb, so if you're in a hurry and don't have time to figure out the transportation, there's always that (although it's still a more expensive options, just like taxis).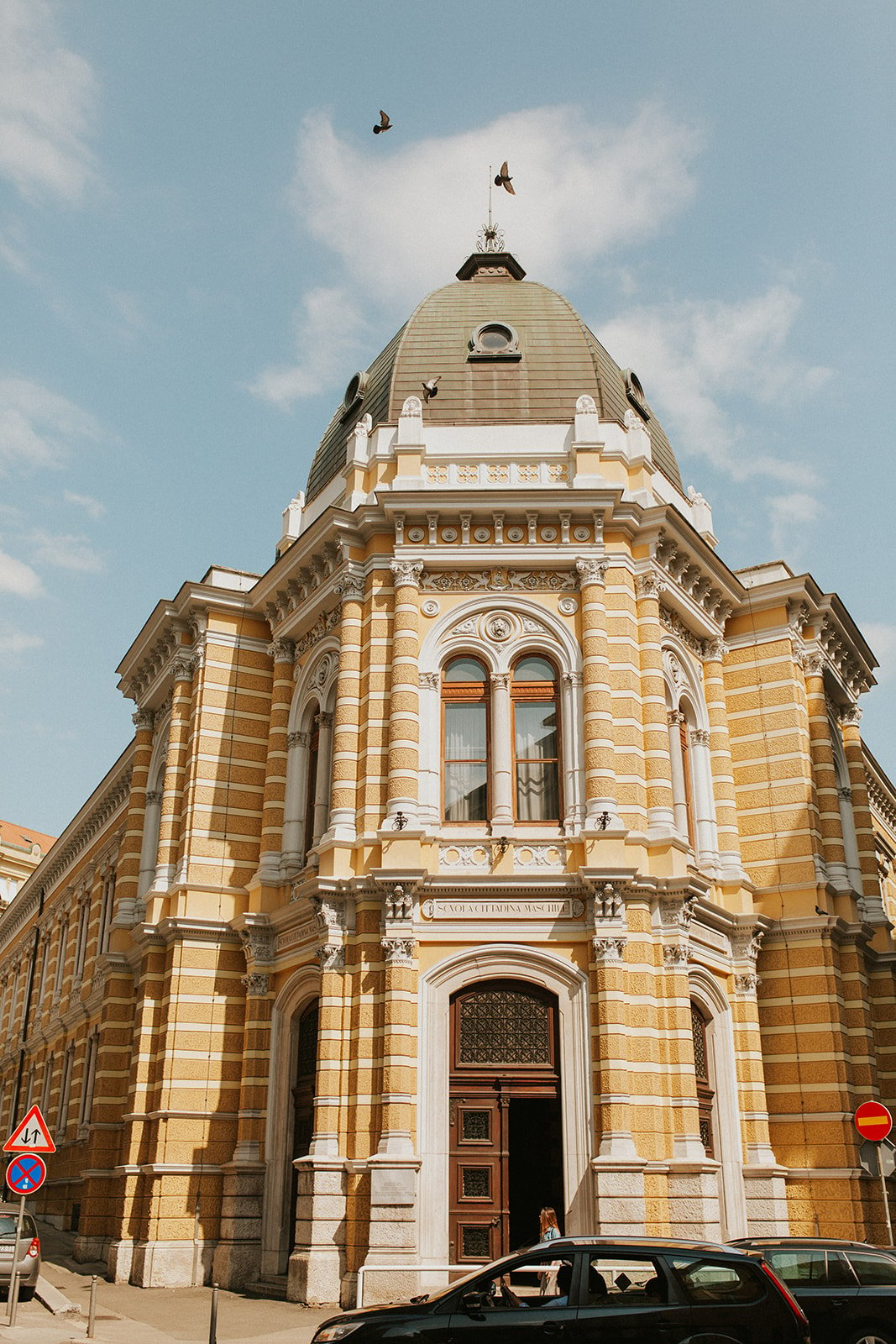 Nearby Adventures
Spend a day or maybe two in Zagreb, but then definitely venture out if you have the time. Getbybus does a great job of connecting you to other places within Croatia, so I'd check them out for bus routes.
Getbybus also has this really cool feature where you just put in Zagreb in the "from" box, and then when you click on the "to" box it will automatically pop up a list of popular nearby destinations. All of those would be awesome, but my top recommendation is ...
Plitvice Lakes
Plitvice Lakes is a national park that is a perfect day trip from Zagreb and seriously worth seeing — it made our list of top places to see in Croatia. It's a little over a 2 hour drive and will usually cost around 10-15 euro each way. My friend went there recently and told me she was surprised by how incredible it actually was! There's a wooden boardwalk that takes you for a walk around a series of waterfalls and it's a perfect break from the city adventures you'll have throughout the rest of Europe.
Get your guide to Plitvice Lakes here.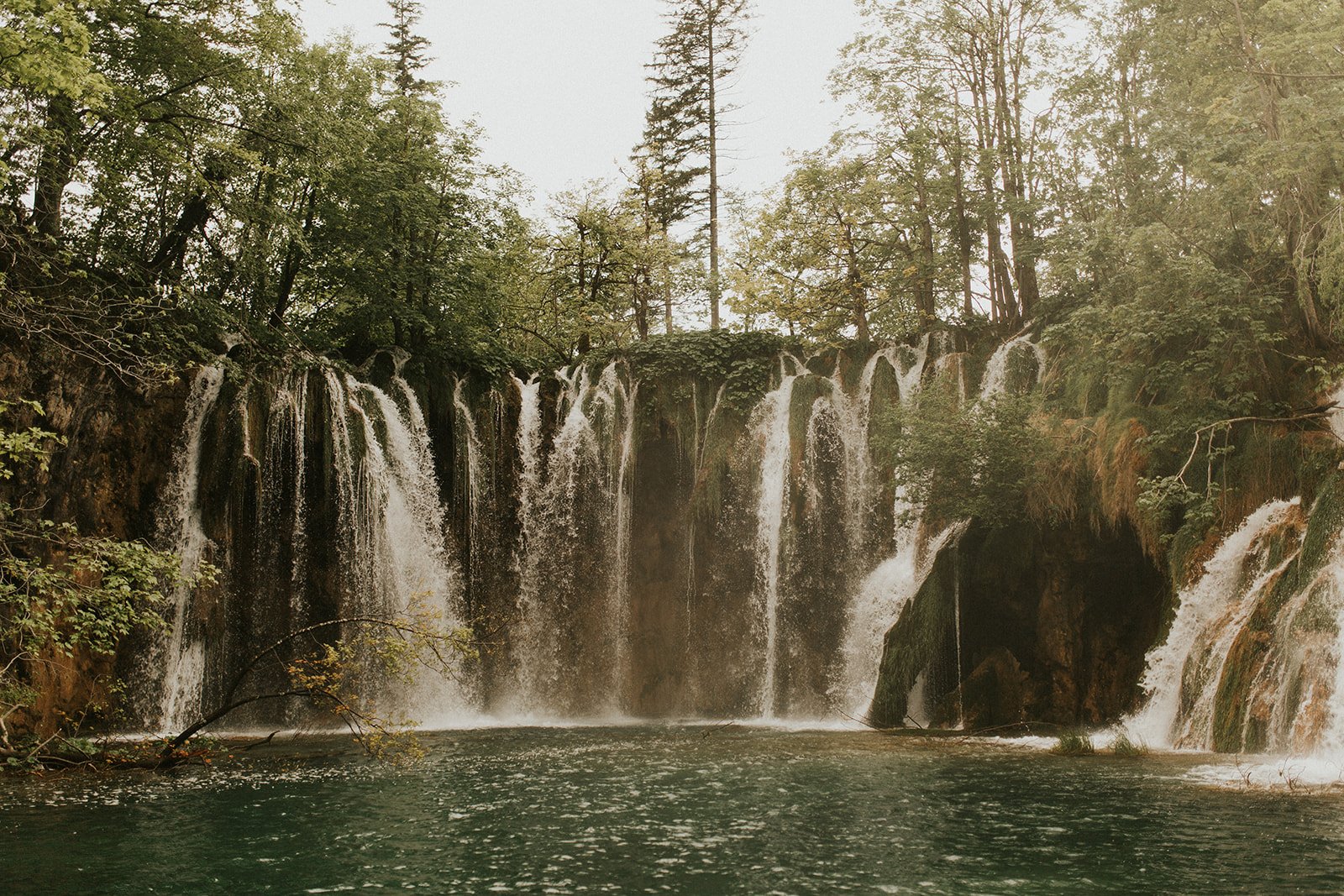 Come travel Europe with a group of new friends!
Our semester abroad program is set up for college-age volunteers like you, so you'll always be placed with a group of other people who are your age. Basically you've got built in travel-buddies! You'll have vacation time set up that you can travel around Europe together to places like Croatia and Italy and Germany and wherever you decide to go! Learn more about how it all works by clicking on that button below: