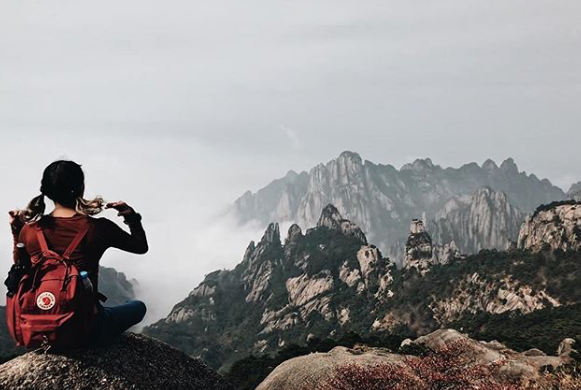 If you're traveling to China anytime soon, we've got another hidden gem you should know about — you're going to want to add it to your itinerary after seeing these dreamy pictures.
China is absolutely gorgeous. Just the mountains alone are Instagram worthy — especially when you see pics from Zhangjiajie and Yangshuo.
I mean, not to pick favorites among the ILP countries, but it's a real gem. Let's just say there is a reason why we have a post that talks all about the most Instagram-worthy spots in China. Oh, and to make things better, we keep finding spots that can be added to that list: Huangshan, also known as the Yellow Mountains.


---
Want to see more mountains in China?
Get a look at our China destination guide for all you need to know
---

Huangshan looks like one of those beautiful inky Chinese paintings, you know what I'm talking about. Huge, rambling mountains, soaring peaks, prickly pine trees jutting out and swirling mist, but you get to see it all in real life. Here's what you'll need to know to get those incredible pics for yourself:
Get To Huangshan
Plan Your Hike
Stay Overnight

Visit This Village
Get To Huangshan
The Chinese city of Huangshan shares its name with these towering peaks, and is found in the middle-eastern part of China, just a few hours away from Shanghai. The city of Huangshan has a well-connected bus and train station, as well as an airport so you can pretty much get there from wherever you'll be in China.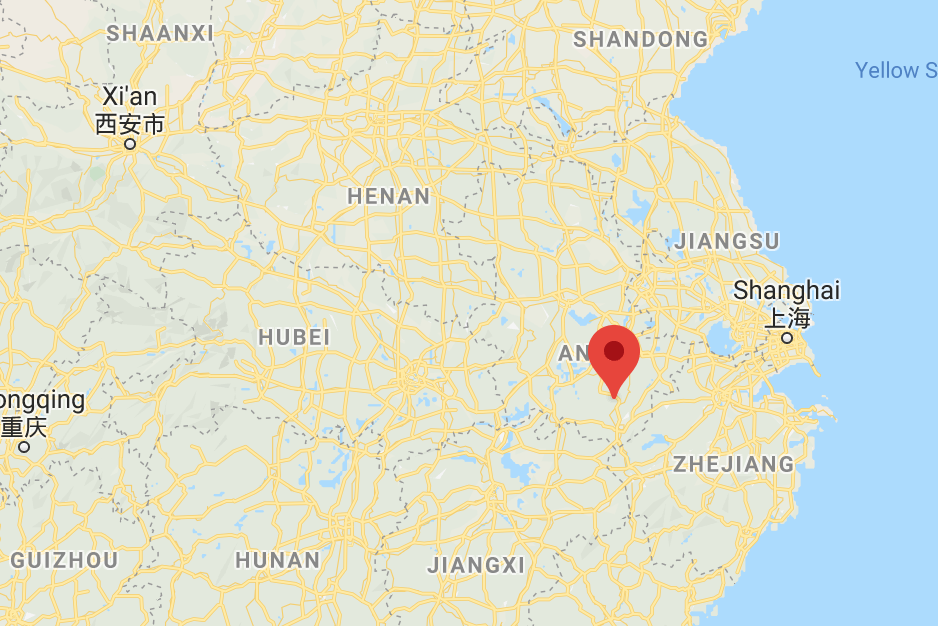 Get here via train
To help you out, here's how to book train ticket in China stress free. It's about a 4 hour train ride from Shanghai to give you some context.
Once you arrive at the Huangshan train station, plan on paying 100-200 yuan for a taxi to the mountain's base.
Get here via plane
Just so you know, the airport is around 44 miles away from the scenic area so plan on that if you'll be flying in and hiking the same day; depending on your flight time, you may not have time.
Get more travel advice via China Highlights here.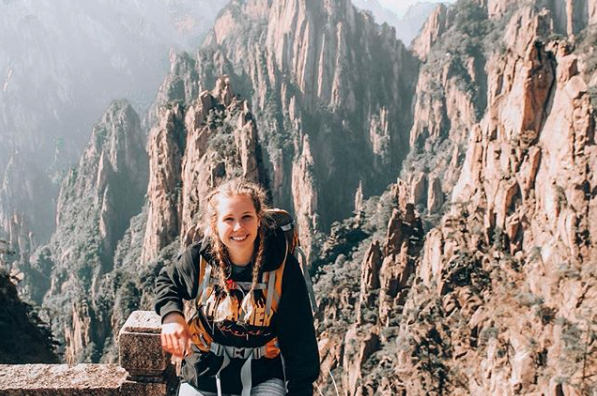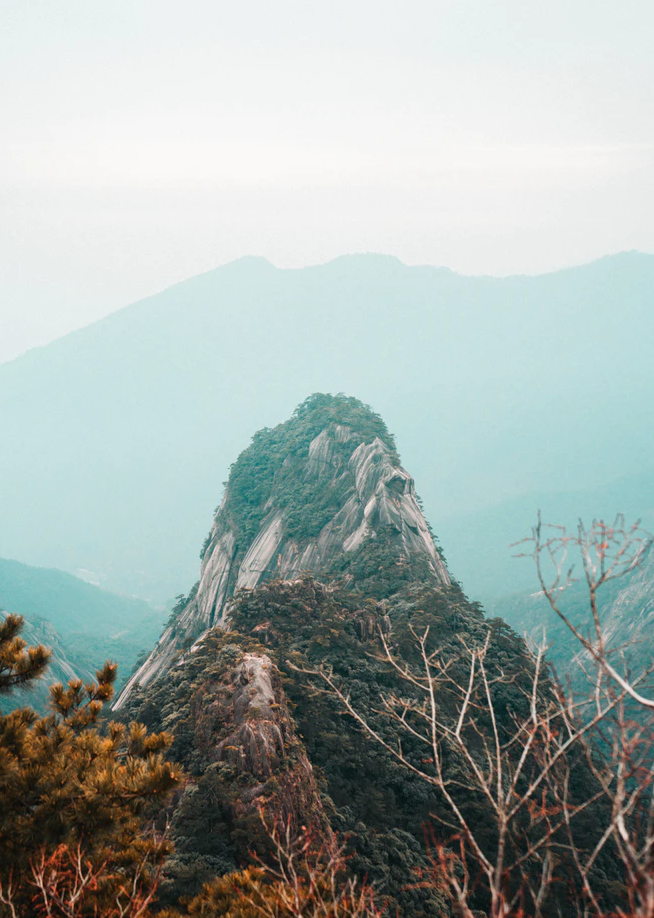 Plan Your Hike
There are lots of very pretty views and a few different hikes to take once you get up on the mountain, but you'll need to decide how to get up to the peaks first.
There are two options: hiking and cable car.
Hiking
Hiking is going to be pretty strenuous (to say the least); there are stone steps which get pretty slippery in the rain, so watch for that, and the paths are paved in stones. Hiking in China isn't a trail like you would think of if you're from America; they have stones carved out to create stairs instead. This hike is stairs after stairs and steep inclines, but that's what gets you up to the top for the best views.
Cable Car
If you decide to go by cable car, just know that there are four different cable cars that can take you to different peaks — This guide outlines which cable cars take you where.
They also stop operating after 4:30 PM (one operates until 5:00 PM) so make sure you make it to the station beforehand if you'll be taking the cable cars down. The lines can also get a bit long, so factor that in.
Lots of visitors decide to do one of each, like taking the cable car up and hiking down so you can experience both options.
Tickets range from 80 CNY - 100 CNY for high season (March - November) to 65 CNY to 80 CNY for low season (December to February).
Here's a map to show you the different trails or you can keep reading to get another outline of routes to take if you'd like to hike for sunrise.

Stay Overnight
The big pull for Huangshan is the sunrise, so lots of people like to take the cable car on the first day and see some of the sights up on the mountain. This website outlines a few of the specific trails to check out.
There are also hostels you can stay at on top of the mountain which is excellent news — if you stay there overnight, all you'll have to do is wake up early, grab you camera and take some stunning shots. Be sure to tag (and follow) @ilpadventure and see if we repost your picture!
You can also stay outside of the city (volunteers like the Huangshan Bed & Breakfast thanks to the free breakfast and the helpful staff).
Other ILP volunteers said they like staying at the Huangshan Daylight International Youth Hostel; the couple who runs the place was helpful when it came to booking transportation to the mountain.
Wherever you stay, plan on leaving your hostel before 6:00 AM to get to the mountain early so you have time to ride up and hike down, or vice-versa.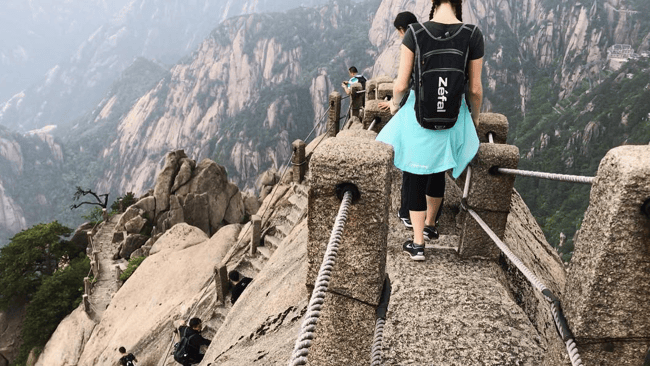 Before You Leave, Visit This Village
As a head's up for our ILP volunteers, you'll have ILP vacations to choose where you want to go. For those living in Jiangsu Province, you can make a long weekend out of this trip, no problem. For volunteers from other places, plan on doing this on one of your longer vacations, then swinging over to check out cities like Shanghai.
But when you're done hiking the Yellow Mountains and want a restful day , head to this pretty and ancient Chinese village, just next door. The Hui Villages are so photogenic, art students often flock here just to paint and sketch the buildings and fields and flowers. You won't want to miss the Hui Villages.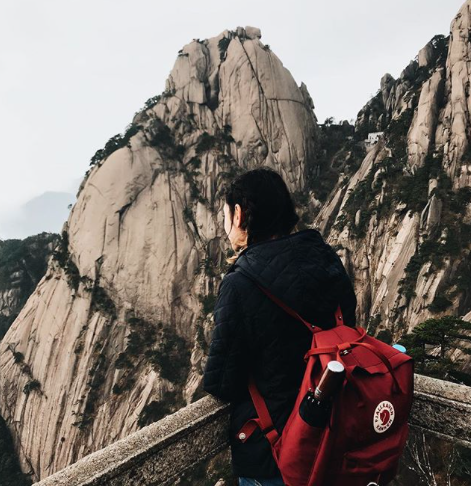 Sign up for a semester in China with other ILP volunteers
Sure, you could go to China on your own but going with International Language Programs means paying one affordable program free for your airfare, housing, visa, three meals a day, plus culture classes for the entire semester.
Interested? Come check out more about our program in China right there: