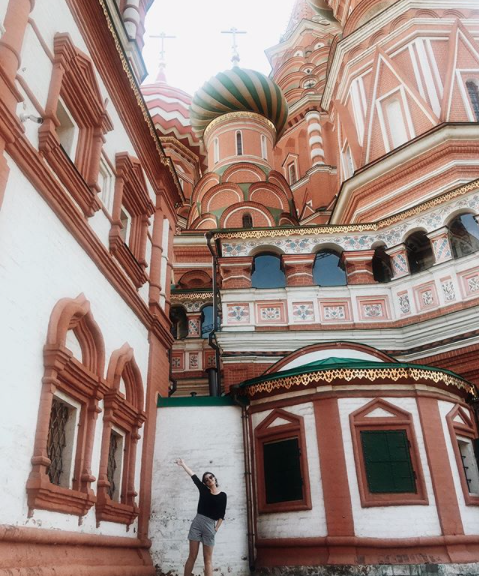 Whether you're visiting the Russian capital for a weekend or are set to call this city home for a few months, here's what you need to know about visiting Moscow.
---
*Quick ILP Update — we have closed our semester abroad program in Russia and are not updating info found in this post. We're keeping this post live as it may be a helpful resource for you, but know that information was last up to date at the time this post was published.
---
Moscow is enchanting. Russia's capital city is a mecca of history and gorgeous buildings, with decorated spires that tower over the city. It's classic and historical, modern and picturesque … Moscow is a city that's easy to fall in love with and even easier to call home for a semester.
Our Top Things To Do
There is loads to do in Moscow, definitely enough to keep you busy for a semester. If you don't have the luxury of calling this capital city home for a few months, you can fit in quite a bit on a shorter visit. Here are some of our must-see adventures any traveler should experience on their trip to Moscow:

Experiencing Red Square
First on anyone's list is Red Square, an open plaza that's home to arguably Russia's most iconic buildings. Here's where you'll find the whimsically colorful St. Basil's cathedral, the intricate Kazan Cathedral, the historic Iberian Gate, along with several other can't-miss buildings. You can easily spend a couple of hours here in Red Square, especially if you go inside to window shop at the GUM, or stand in line to see Vladimir Lenin's embalmed body.
This huge square is like an outdoor museum with some of the country's most impressive buildings to look at — some of Russia's most iconic buildings call the square home. Also good to know: you can go inside a couple of these which is nice if you want a break from the cold in the winter or the heat in the summer.

To help orient yourself, we drew a little map of Red Square so you know where things are in relation to other buildings, but below is a list of all you'll find in Red Square, plus a little description of what that building is all about.
State Hall Museum

Iberian Gate

Kazan Cathedral


GUM

Lobnoe Mesto

Statue of Minin and Pozharsky

St. Basil's Cathedral
Lenin Mausoleum
Kremlin Wall

To Get Here: Either ride metro lines 2, 3 or 1. At the green station you'll get off atTeatralnaya, the blue station you'll get off at is Ploshad Revolyustsii, and the Red Line station, Okhotny Rad is your stop.
Hours: Open all hours, but certain buildings have restricted hours. You're typically good to see everything at 10:00 AM to 1:00 PM, (which is when the mausoleum closes) (or as late as 7:00 PM or 10:00 PM, for the GUM), etc.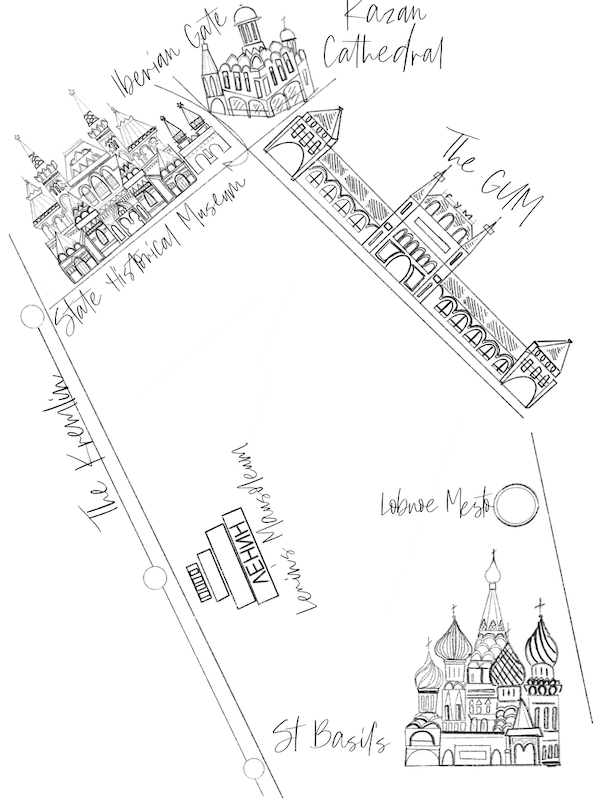 The Kremlin
This should be another obvious must-do for any tourist in Moscow. Lucky for you it's within walking distance from Red Square making it easy to tack on.
The word "Kremlin" actually means "fortress inside a city" … you'll find kremlins all over the country, but when people say "the Kremlin", they most likely mean the one in Moscow. It's sometimes used to refer to Russia's government (kind of like how in the US we'll mention the White House to refer to the President and their executive office).
Inside this Kremlin, you'll find:
Historic buildings, churches/cathedrals + museums (enter with a ticket)

The Grand Kremlin Palace (Inside only with an invite from the President, or by requesting a private group tour)

The State Kremlin Palace (Get in with a ticket. This is the main center from the Kremlin Ballet!)

The President's Residence and Administrative Buildings (Not accessible to the public)
Getting In: Find the Ticket Office in the Alexander Garden. It's next to the Kremlin Main Entrance (which is the Kutafya Tower). It's the only white tower of the Kremlin that is connected to a bridge. You'll also find the Kremlin tour office and a souvenir store here. In each section below, we have specific ticket information for each attraction … but if you're not sure, just head to the main ticket office.
Everyone needs a 500 Ruble ticket to get into the Kremlin's grounds and the Cathedral Square


Get a separate 1,000 Ruble ticket to get inside the Armory Museum


Get a separate 500 ticket to get into the Diamond Fund


You can get separate tickets for the Grand Kremlin Palace, but that requires an invite from the president or a group invitation. It's expensive.


You can also get tickets to the State Kremlin Palace: Most volunteers visit this when they see the ballet.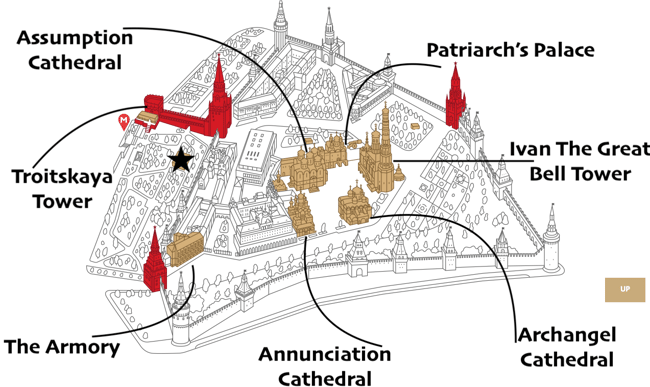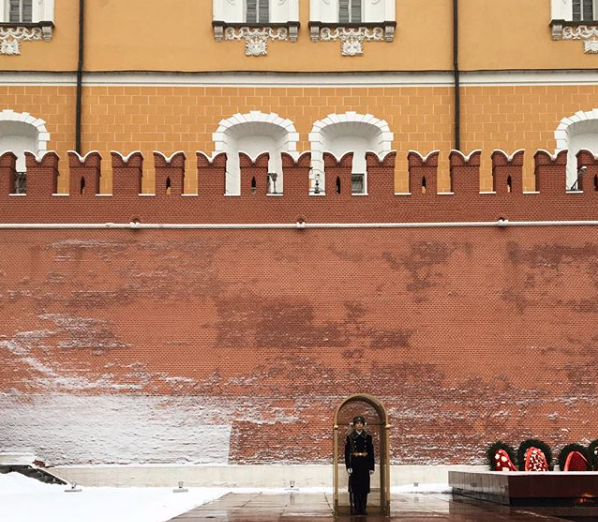 Touring Moscow's Art and Culture
So much of what Moscow is known for is found in the city's architecture. If you will only be in Moscow for a day or two, we highly recommend taking this guide to seeing Moscow's prettiest buildings:

Sites In Red Square
Sites In The Kremlin
The Bolshoi Theater
Cathedral of Christ The Savior
Izmaylova Flea Market
Two Palaces Outside The City (Kolomenskye & Tsaritsyno)
You also can't visit without seeing a museum if that's your kind of thing. There are about 500 museums in Moscow and we understand that you might not have time to visit them all. We get it, but please make time for at least a few! It's also good to keep in mind that museum visiting is a bit subjective so if you don't like staring at paintings here, your favorite museum will probably not be the one filled with works from famous Russian painters.
Oh, and several are free on the 3rd Sunday of every month, and have a 1/2 off discount for students:
The Kremlin's Armory Chamber
Tretyakov Gallery
Pushkin State Museum of Fine Arts
Memorial Museum of Cosmonauts (VDNKh)
Tsaritsyno Museum
The Gulag Museum
The Victory Museum (WWII Museum)
Leo Tolstoy's House *
*There are a couple, which can get confusing, but I'm talking about the one nearest to the Park Kultury metro station, on the Brown and Red lines. Make sure to get off on the Red side and from there, it's about a 10-minute walk.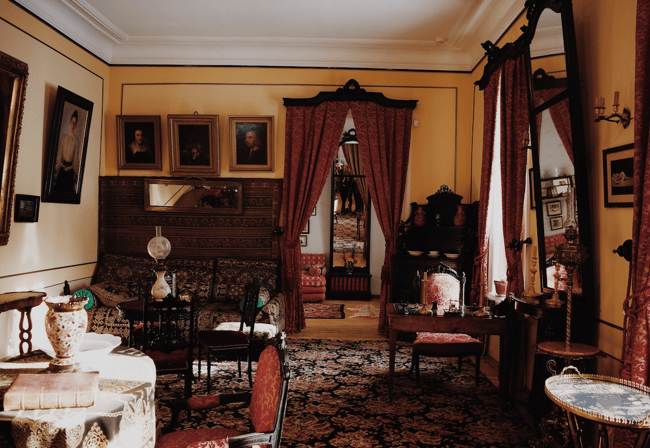 Cruising The Moscow River Cruise
Another way to see quite a bit of Moscow and learn some history (if you book the English tour) is to hop aboard a cruise of the Moskva River. The river winds and curls through Moscow, with one particular bend getting you up close to some of Moscow's most impressive sites. You'll get river-side views of Stalin's Seven Sister Buildings and the controversial statue of Peter The Great.
Hours: Boats depart very frequently, every day
Prices range to being very affordable to luxury options which include dinner.
In the summer months, you can just hop on a boat by exiting the Park Kultury Metro stop, on the Red/Brown line. You'll see people holding signs advertising the route and you can negotiate a price that's a smidge lower than the ones listed below.
One good thing to know about going of the vendors say that the tour you are taking has an English option, but as Emily C. says (an ILP Russia volunteer) "I went on this river cruise twice, and I wasn't able to get an English speaking Tour. Maybe if you book with the Radisson, but that's a much higher price point".

Here is the website for more details and a place to order tickets from that vendor, or here is the website for more details if you want to go with the Moscow luxury cruise.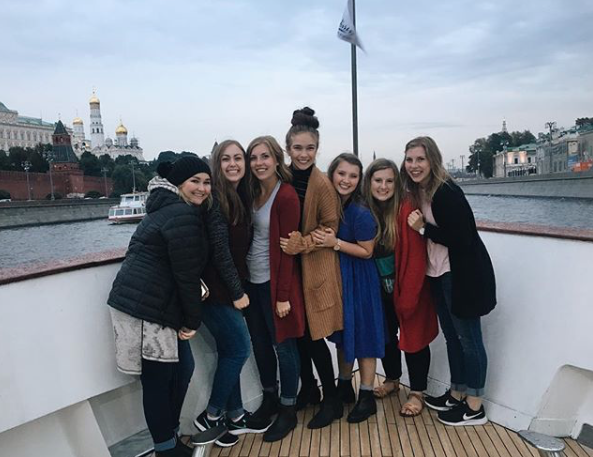 Get Off The Beaten Path
If you're looking for a few adventures that aren't in the typical guide book, you've found them. Moscow is hiding several adventures that you'd be sorry to miss out on, like the chance to play games in a Soviet-Era Arcade. Or the chance to explore the tunnels carved out below the city center, tunnels that were built as a hideout for Soviet leaders in case of attack. One hotel (the Ukraina Hotel) is home to a mini-replica of the entire city that's utterly captivating.
Shop At Izmailovsky Market
No trip to Moscow would be complete without wandering the maze-like alleys of a shopping market. If you're into people watching, we suggest visiting New and Old Arbat street, but don't go shopping there or you'll end up paying far too much. Our got-to for shopping in Moscow is the charming Izamailovsky Market, complete with towering wooden churches, and rows and rows of vendors selling whatever you're looking for. You'll find antique tins and pins, classic fur hats (called ushankas), postcards, painted nesting matryoshka dolls, embroidered scarves, and more hiding between this "Gingerbread City".
Make sure you bring cash, bargain hard, and visit on the weekends — it's only opened on Wednesdays during the week, but you'll find so many more vendors on the weekends; it's worth finding time on a Saturday or Sunday for a visit.

Hours: Izmailovsky market is closed Monday, Tuesday, Thursday and Friday
Open Wednesday, Saturday and Sunday: 9:00 AM to 6:00 PM.
Directions: Get off at the Partinzanskaya stop (it's on the dark blue line).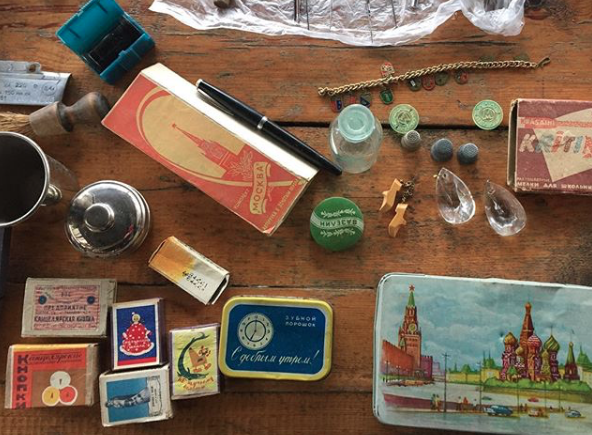 Adventures If You Have More Time
Really Experience the Metro
You'll likely ride the metro at least once during your visit to Moscow, but if you have the time, exploring what these metro stops have to offer would be well worth your time. Hiding deep underground are government protected sculptures, chandeliers, paintings, mosaics, and intricately tiled metro stops. Picture vaulted ceilings with painted tunnels, reminiscent of a decorated ballroom. Best to see these from 11:00 AM to 4:00 PM, where you'll miss the bulk of commuters crowded the tunnels.

We suggest visiting these stops: Kiyevskaya Station, Mayakovskaya Station, Komsomolskaya Station (home to that iconic yellow ceiling), Park Kultury (on the Brown Line Side) and Belorusskaya Station.
See My Favorite Cathedrals
I love the cathedrals in Moscow. It's something that instantly hit me the first time I visited the city. Peek out of any 2-story (or higher) window and you'll see the gleaming golden domes and spires of dozens of cathedrals. Even though I didn't get to visit each of the 1,000+ churches, I did find time to pick my favorites:
Churches In Red Square: St Basil's, Kazan Cathedral,

Christ The Savior

The Kremlin Complex: The Dormition Cathedral, The Annunciation Cathedral

Novodevichy Convent

Ascension Church

The Church of Saint Nicholas in Izmailovo

St Nicholas In Khamovniki
The Nativity Church At Putinki
The Church of the Intercession at Fili
Inside The Novospassky Monastery

Get a map of all of these, here.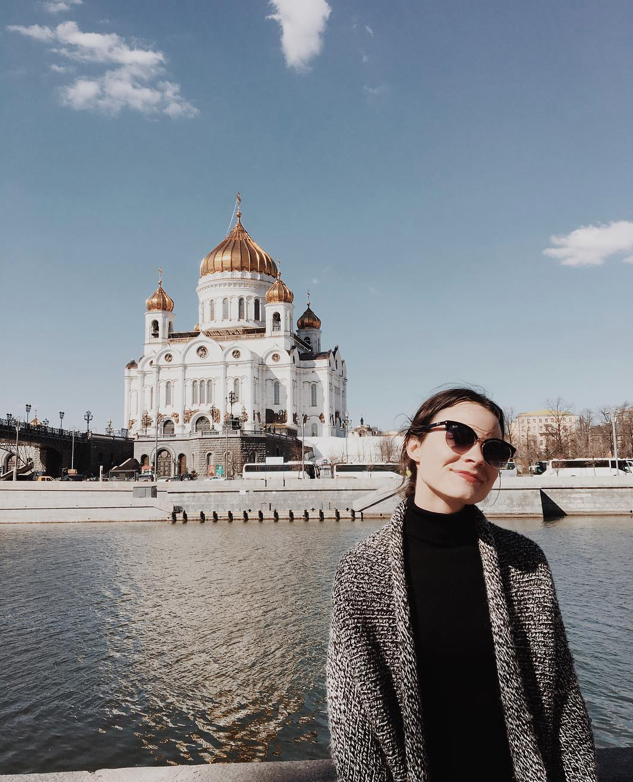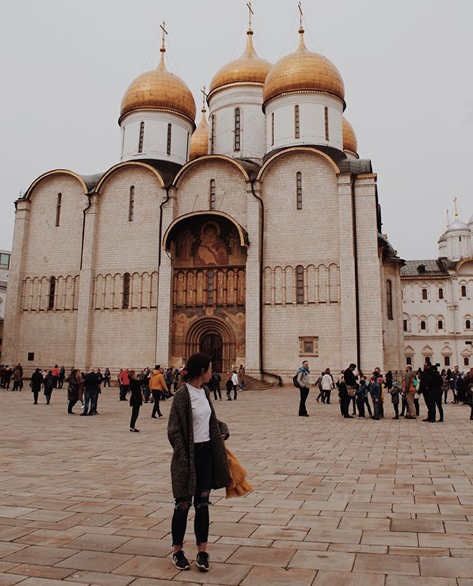 Get Off The Beaten Path
If you're looking for a few adventures that aren't in the typical guide book, you've found them. Moscow is hiding several adventures that you'd be sorry to miss out on! Here are some examples:
The Mini Moscow
Head to to the Ukraina Hotel a.k.a the tallest hotel in Russia, and you can find a "Mini Moscow". This model is of the entire city and is seriously the cutest, most detailed thing ever. Listen closely and you can hear the clock striking on the Spasskaya Tower of the Moscow Kremlin and the bells ringing at the Cathedral of Christ. Its pretty neat to get a bird's eye view of the city and see how amazing the layout it from above, plus there's a little narration you can listen to that lays out the history of the detailed model.
Address: 2-Brestskaya Street, 6
Admission: Free
Novodevichy Cemetery
See people from the history books of Russia in person at the Novodevichy Cemetery. This became a popular and prestigious place to be buried, second only to internment in the walls of the Kremlin(!). The graveyard gained more attention when Stalin ordered several necropolis and graves were to be destroyed, and has now become one of Moscow's most popular (albeit eerie) tourist destinations, but there are undiscovered corners of the cemetery worth exploring.

Come see the impressive resting place of historic cosmonauts like Pavel Belyayev, Joseph Stalin's wife, former president Boris Yeltsin, the famous author Nikolai Gogol, and several tombs of Russian musicians, poets, actors, leaders, scientists, authors, musicians, and playwrights.
Address: Luzhnetskiy Proyezd, 2, Moskva, Russia, 119048

Hours:

9:00 AM to 5:00 PM
Free Admission,

but there's a 250 Ruble excursion charge for foreigners.
Play Soviet Era Arcade Games
Get ready to release your inner child! This museum is full of old Soviet Era arcade games, some of which you can actually play. Try your hand at the Morskoi Boi (which is kind of like Battleship) or Soviet table football.
Address:

Ulitsa Kuznetskiy Most, 12, Moskva, Russia, 107031

Admission: $7.25 (includes Soviet-Era coins to play games with and a short tour)
Hours:

11:00 AM to 9:00 PM
The City's Oldest Grocery Store
This tsar-ist era grocery store just turned 118 years old. Woah. This place opened in 1901, as a chain of grocery stores splattered over Moscow and St. Petersburg, the creation of Grigory Yeliseyev. Yeliseyev was one of Russia's top businessmen, and was all about providing glitz and glamour, with products imported from all over Europe. Considering Yeliseyev's grandfather was a humble merchant who sold oranges on the street corners, this was quite the change.
The grocery store has been through a lot in the 100+ years its been open. In Soviet times with food shortages, the store was renamed Gastronom №1 (and served products rare to find in times of shortages). For a bit in the 1930's, it was the only place in the whole entire USSR who stocked pineapples.
Address:: Tverskaya St, 14, Moscow, Russia, 125009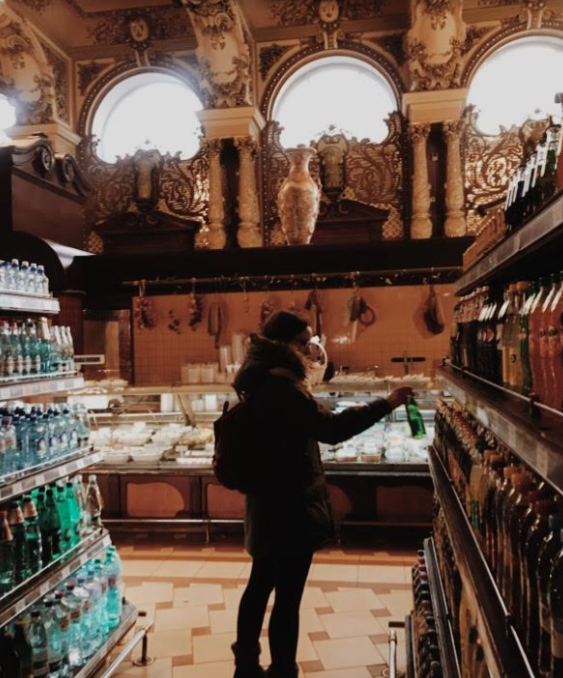 Need more?
Cross off everything on this Russian bucket list.
Foods To Try In Moscow
Ah, the food in Russia. You may not fall in love with everything, but there are some absolute gems when it comes to cuisine in Moscow. Our biggest suggestion? Find a stolovaya. These are cafeterias which were widely popular in the Soviet Era where you can find some of the best meals Moscow has to offer. Everything is made fresh, and plated behind glass so you can just choose and point to what you'd like, and pay at the end. You'll find popular soups, buckwheat porridge, Russian drinks and juices, along with potatoes and cutlets.

For specific foods to try, keep an eye out for these:

Blini: Thin, pancake-like crepes that are topped with caviar, sour creme, or sweet versions full of chocolate or berries.
Borscht: Your quintessential Russian beet soup, seasoned with dill and a dollop of smetana, which is like sour cream.
Tvorik: it's a soft cheese eaten savory or sweet. I like the tvorik pastries you can get at the oldest grocery store in Moscow.

Pirogi: Filled dumplings stuffed with potatoes, meats, and onions, or dessert versions stuffed with sweet cheese and fruit.
Pelmeni: Dumplings filled with seasoned meat and mushrooms, and boiled, often served with Russia's version of sour cream, smetana.
Olivie: Russia's version of potato salad with carrots, pickles, boiled eggs, plenty of dill — all stirred together with mayonnaise.

Morozhenoe: Rich, creamy ice cream. You'll find ice cream push-carts all over Moscow in the summertime.
Pirozhki: Pastery pockets filled with potatoes, cabbage, meat, and cheese.
Khachapuri: It's not Russian, but a Georgian dish I can't get enough of. Imagine a "boat" of bread, filled with melty cheese, and topped with pats of butter and an egg. Stir it all together and get ready to fall in love.
Buget Meals In Moscow
Check out Moo Moo and Yolki Polki for Russian Style cafes; both found in Arbat Street, or these other affordable favorites:
Vai Me!
Stolovaya N°57
Marukame
Cheburechnaya 'Druzhba
Grabli
#FARSH
Marketplace
Have Lunch In Kitay Gorod
One of my top things to do when I was living in Russia was walking around, trying to find which corner cafes had the best cake, figure out which cathedral was my fav, and try to visit all the museums this city has to offer. I'm so glad we found this place earlier in our semester so we could go back again and again.
Kitay-Gorod is known for a meandering maze of alleyways, making it a good place to wander around and get lost in artist studios, record stores, cafes, or whatever catches your fancy. Here are some restaurant recommendations:
Natakhatari

Kofemaniya Novaya Ploshchad

Центральный рынок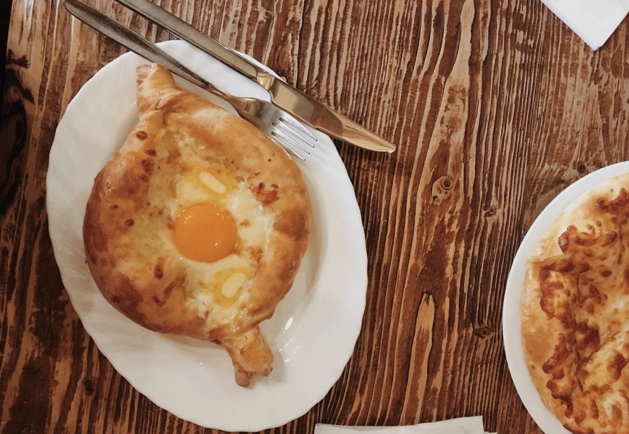 + Insider Tips
When It Comes To Weather …
Moscow is enchanting, no matter what season. Come in the winter and see snow dusting the cake-like cathedrals that dot the capital. You'll want to dress up in layers, with solid boots that have good grip to help you navigate the ice. Soak up the sun in the spring and summer or walk across enchanting parks covered in orange, yellow, and red leaves when you come to visit in the fall. Don't let the weather deter you from visiting even if it's cold outside. Around Christmas, you can find dozens of ice skating rinks which is so fun!
Bring Your Student ID
There are loads of discounts you can get in Moscow if you have a student ID card; think half off for museums and stunning cathedrals. It's worth saving saving a few rubles by packing it up.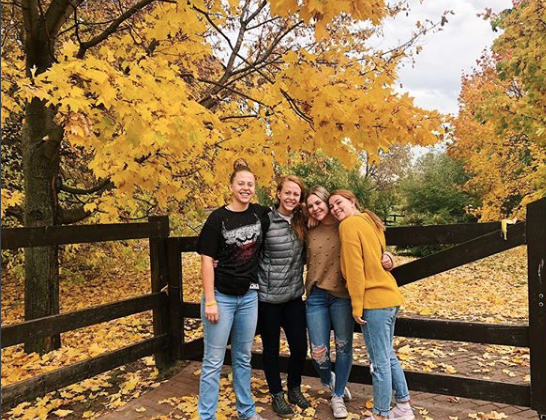 Where Is Moscow (Plus, How Do I Get There)?
The sprawling capital of Moscow is home to about 12 million people, found in the western part of the enormous country of Russia. The center of the city is circular (made up of three ring roads), with roads leading in and out of the city from all over Russia and from other countries.
Moscow's been an important center for hundreds and years, and is easily reached whether you're coming in via plane, train, or bus.
Plane
There are a handful of airports in Moscow, four major ones to be exact. You cannot ride the metro right to the airport you're headed to, so you'll need to get to specific metro stops to catch a train or bus to take you to the airport. Or you can take an Uber/taxi direct there.
The airports are all a few miles outside of the city, so plan on 30-90+ minutes to get into the city center, depending on traffic and bus/train schedules. If you're taking a taxi or bus, your travel time can triple depending on traffic, just as a head's up.
Domodedovo International Airport (DME) — Paveletsky Train Station

Sheremetyevo International Airport (SVO) — Belorussky Train Station

Zhukovsky International Airport (ZIA) — Kazanskiy Railway Station (Line 1 [Red Line] or Line 5 [Brown Line])

Vnukovo International Airport (VKO) — Kiyevskaya Train Station
Get more info on how to get to each of these airports in detail (and associated costs) on this post.
Train

There are nine train stations in Moscow, each are connected via the metro which makes getting into the city once you disembark a cinch.
Belorussky — Belorusskaya Metro Stop (Line 2/Dark Green & Line 5/ Brown Line)

Kazansky — Komsomolskaya Metro Stop (Line 1, Red Line/Line 5, Brown Line)
Leningradsky — Komsomolskaya Metro Stop (Line 1, Red Line/Line 5, Brown Line)
Kiyevsky — Kievskaya Metro Stop (Lines 5 - Brown, Line 3 - Dark Blue, Line 4- Light Blue)

Kursky

— Kuskaya Metro Stop (Line 3 - Dark Blue, and Line 5 - Brown)

Paveletsky — Komsomolskaya Metro Stop (Line 2, Dark Green Line/Line 5, Brown Line)
Rizhsky — Rizhskaya Metro Stop (Line 6, Yellow)
Savyolovsky — Savyolovskaya Metro Stop (Line 9, Gray line)
Yaroslavsky — Komsomolskaya Metro Stop (Line 1, Red Line & Line 5, Brown Line)
Bus
Long distance buses do arrive in Moscow, but from other cities in Europe it's a long journey (Warsaw is 26 hours away, Riga is 15 hours away … just to give you an idea). You'll arrive at the Stantsiya Tushinskaya Bus Station which is next to the Tushinskaya Metro Station. Get to the city center by riding line 7 on the Metro (it's the purple line).
If you're taking a domestic bus into Moscow, you'll typically arrive at the Moscow Intercity Bus Terminal, which is next to the Shchelkovskaya Metro Station. Get to the city center by riding line 3 on the Metro (dark blue line).

Getting Around The City
The city of Moscow is absolutely gigantic, but it's easy to get around thanks to an extensive metro system. Tickets are very inexpensive (a single-ride ticket is less than $1) but can get you nearly anywhere in the city. The entire metro systems is in the Cyrillic alphabet, so knowing how to read the alphabet would come in handy, but downloading the Yandex metro app makes getting around even easier.

The app lets you type in where you're at, and where you want to go and will lay out all of your transfers and how long it will take you to arrive (all in English, by the way). Get the Yandex app here for Android and here for IOS.
I was seriously obsessed with the Moscow metro when I was volunteering there— I would leave a few minutes early to wherever I was going just so I could sit and admire the metro stations. Seriously, on Sunday mornings sometimes my group and I would just ride the metro and get off at interesting stops.
In some stations, there are statues, murals, and even vendors you can run into while walking around these underground stations. Some you might want to check out are Kievskaya, Park Kultury (Line 5), Komsomolskaya (Line 5), Mayakovskaya, Park Pobedy, Ploschad Revolutsii and Dostoevskyaya.
These sites are are gorgeous, so don't miss out!
There is also Uber in Moscow, so you can use that to get around as well. Moscow does have an extensive bus system too, which includes trams and trolley buses you can use to get you closer than where the metro drops you off. Using Google Maps or 2GIS are your best bets for navigating the bus system in Moscow (and other Russian cities).

+ Weekend Trips
There are SO many places to see in Moscow, but if you have more time, these are the spots close enough to visit on a weekend:
St. Petersburg, Russia

Suzdal + Vladimir, Russia
Sergiyev Posad, Russia

Kazan, Russia

Yaroslavl, Russia

Kostroma, Russia

Kaliningrad, Russia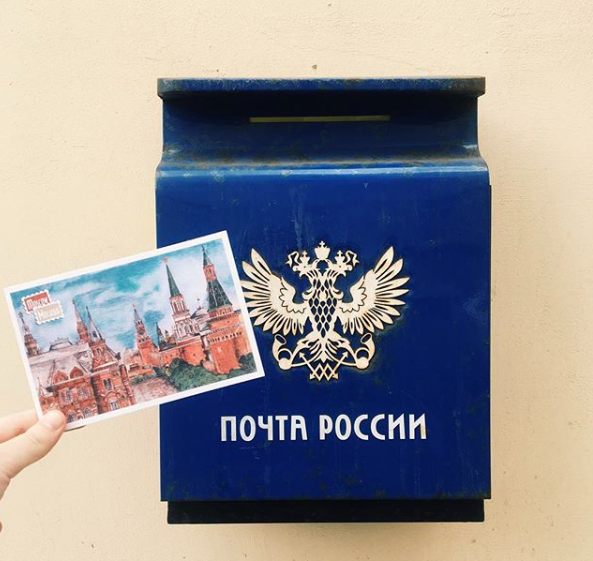 Ready for more world adventures?
We (International Language Programs) host volunteer programs in a handful of different parts of the world. Our volunteers are college-aged individuals who teach English part-time and have weekends plus vacation days off to travel. This means that you get to teach the cutest kids during the week, then hop on a train, plane, or bus to explore everything that country has to offer! Learn more on our Instagram: