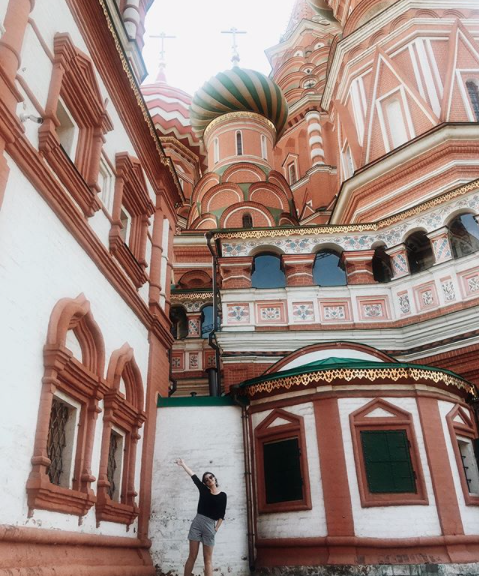 Whether you're visiting the Russian capital for a weekend or are set to call this city home for a few months, here's what you need to know about visiting Moscow.
---
Traveling in other spots in Europe?
This European Destination Guide helps you map out what to see.

---
Moscow is enchanting. Russia's capital city is a mecca of history and gorgeous buildings, with decorated spires that tower over the city. It's classic and historical, modern and picturesque … Moscow is a city that's easy to fall in love with and even easier to call home for a semester.
Our Top Things To Do
There is loads to do in Moscow, definitely enough to keep you busy for a semester. If you don't have the luxury of calling this capital city home for a few months, you can fit in quite a bit on a shorter visit. Here are some of our must-see adventures any traveler should experience on their trip to Moscow:

Experiencing Red Square
First on anyone's list is Red Square, an open plaza that's home to arguably Russia's most iconic buildings. Here's where you'll find the whimsically colorful St. Basil's cathedral, the intricate Kazan Cathedral, the historic Iberian Gate, along with several other can't-miss buildings. You can easily spend a couple of hours here in Red Square, especially if you go inside to window shop at the GUM, or stand in line to see Vladimir Lenin's embalmed body.

We have pictures, insider tips, and a walking guide all around Red Square so you get the full experience.

To Get Here: Either ride metro lines 2, 3 or 1. At the green station you'll get off atTeatralnaya, the blue station you'll get off at is Ploshad Revolyustsii, and the Red Line station, Okhotny Rad is your stop.
Hours: Open all hours, but certain buildings have restricted hours. Consult the link above for more info.
The Kremlin
This should be another obvious must-do for any tourist in Moscow. Lucky for you it's within walking distance from Red Square making it easy to tack on. Check out all our tips to help you when visiting the Kremlin.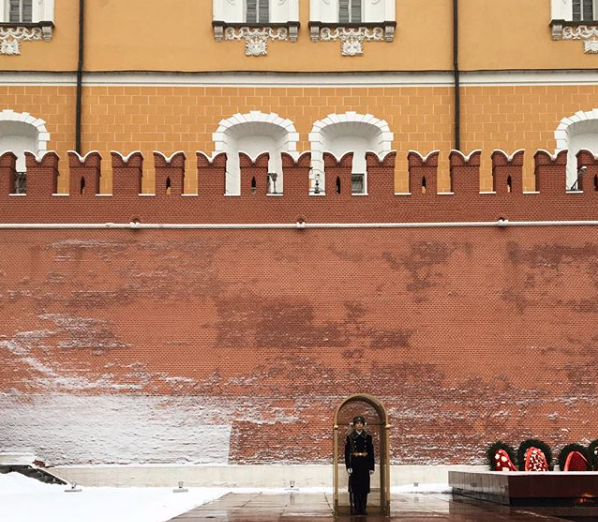 Touring Moscow's Art and Culture
So much of what Moscow is known for is found in the city's architecture. If you will only be in Moscow for a day or two, we highly recommend taking this guide to seeing Moscow's prettiest buildings.
You'll find step-by-step instructions on how to tour the city so you can experience the stunning, gold topped domes of the Christ the Savior Cathedral, and the royal estate of Kolomenskoye. It's by no means a comprehensive list, but it does give you a pretty good itinerary on what to see on a Saturday or Sunday.
You also can't visit without seeing a museum if that's your kind of thing. It's ours ... so we put together our top picks for museums in Moscow right here!
Seeing A Russian Ballet
Moscow is the spot to see a Russian ballet. You'll have tons of opportunities to see a ballet all over Russia, but there is something about seeing a show in the historic Bolshoi theater that is a total once-in-a-lifetime opportunity. Just so you know, tickets sell out very quickly and can range wildly in price.
You can snag more affordable tickets or end up paying hundreds if you want a very fancy seat in a very fancy private box for a very famous ballet (here are a few of Russia's most famous ballets). The Bolshoi isn't the only spot to see ballets, but it is certainly the most historic and iconic.

Look up shows, tickets, and prices at the Bolshoi, here.
Cruising The Moscow River Cruise
Another way to see quite a bit of Moscow and learn some history (if you book the English tour) is to hop aboard a cruise of the Moskva River. The river winds and curls through Moscow, with one particular bend getting you up close to some of Moscow's most impressive sites. You'll get river-side views of Stalin's Seven Sister Buildings and the controversial statue of Peter The Great.

Get more info about touring the Moskva River here.
Hours: Boats depart very frequently, every day
Prices range to being very affordable to luxury options which include dinner.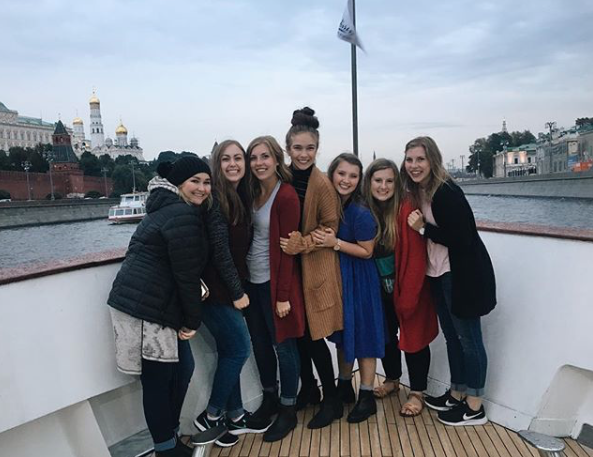 Get Off The Beaten Path
If you're looking for a few adventures that aren't in the typical guide book, you've found them. Moscow is hiding several adventures that you'd be sorry to miss out on, like the chance to play games in a Soviet-Era Arcade. Or the chance to explore the tunnels carved out below the city center, tunnels that were built as a hideout for Soviet leaders in case of attack. One hotel (the Ukraina Hotel) is home to a mini-replica of the entire city that's utterly captivating.

Find information about each of these unexpected Moscow adventures right here.
See A Hockey Game!
Or a soccer match, depending on when you are visiting. Hockey and soccer are huge here, with massive fan groups and multiple teams to support. Luckily for tourists (and fans) these two sports have quite the long season, which means you can catch a soccer match or a hockey game pretty much any time you visit.
We have the info on booking tickets and what teams to support here: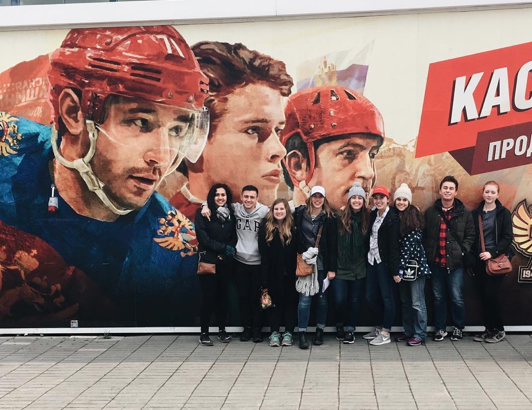 Shop At Izmailovsky Market
No trip to Moscow would be complete without wandering the maze-like alleys of a shopping market. If you're into people watching, we suggest visiting New and Old Arbat street, but don't go shopping there or you'll end up paying far too much. Our got-to for shopping in Moscow is the charming Izamailovsky Market, complete with towering wooden churches, and rows and rows of vendors selling whatever you're looking for. You'll find antique tins and pins, classic fur hats (called ushankas), postcards, painted nesting matryoshka dolls, embroidered scarves, and more hiding between this "Gingerbread City".

Hours: Izmailovsky market is closed Monday, Tuesday, Thursday and Friday
Open Wednesday, Saturday and Sunday: 9:00 AM to 6:00 PM.
Directions: Get off at the Partinzanskaya stop (it's on the dark blue line).
Get more details on directions, insider tips on what to buy and how to bargain on our Izamilovsky Market Guide.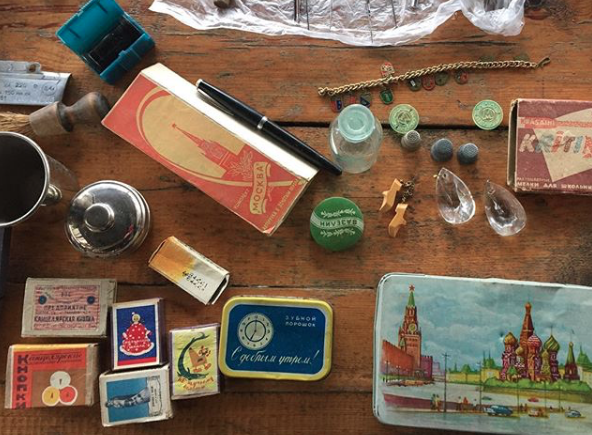 Adventures If You Have More Time

Experience A Russian Banya
This isn't an activity centered exactly in Moscow, but you'll find several banyas in the capital city, just waiting for the adventurous tourist. Spend an afternoon soaking in indescribably hot sauna rooms, then cooling off by jumping into ice cold pools or actual snowbanks in the winter time. More traditional banyas include being smacked with branches to help alleviate things like headaches or achy muscles. We're in!
Get all of your how-to's for a Russian Banya experience on this post.
Really Experience the Metro
You'll likely ride the metro at least once during your visit to Moscow, but if you have the time, exploring what these metro stops have to offer would be well worth your time. Hiding deep underground are government protected sculptures, chandeliers, paintings, mosaics, and intricately tiled metro stops. Picture vaulted ceilings with painted tunnels, reminiscent of a decorated ballroom. Best to see these from 11:00 AM to 4:00 PM, where you'll miss the bulk of commuters crowded the tunnels.

We suggest visiting these stops: Kiyevskaya Station, Mayakovskaya Station, Komsomolskaya Station (home to that iconic yellow ceiling), Park Kultury (on the Brown Line Side) and Belorusskaya Station.
See My Favorite Cathedrals
I love the cathedrals in Moscow. It's something that instantly hit me the first time I visited the city. Peek out of any 2-story (or higher) window and you'll see the gleaming golden domes and spires of dozens of cathedrals. Even though I didn't get to visit each of the 1,000+ churches, I did find time to pick my favorites.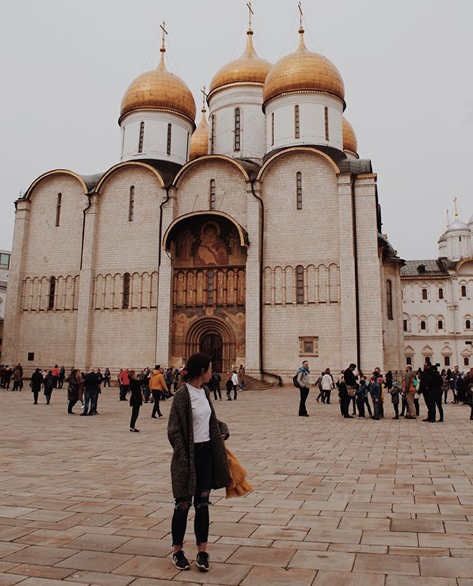 Need more?
Cross off everything on this Russian bucket list.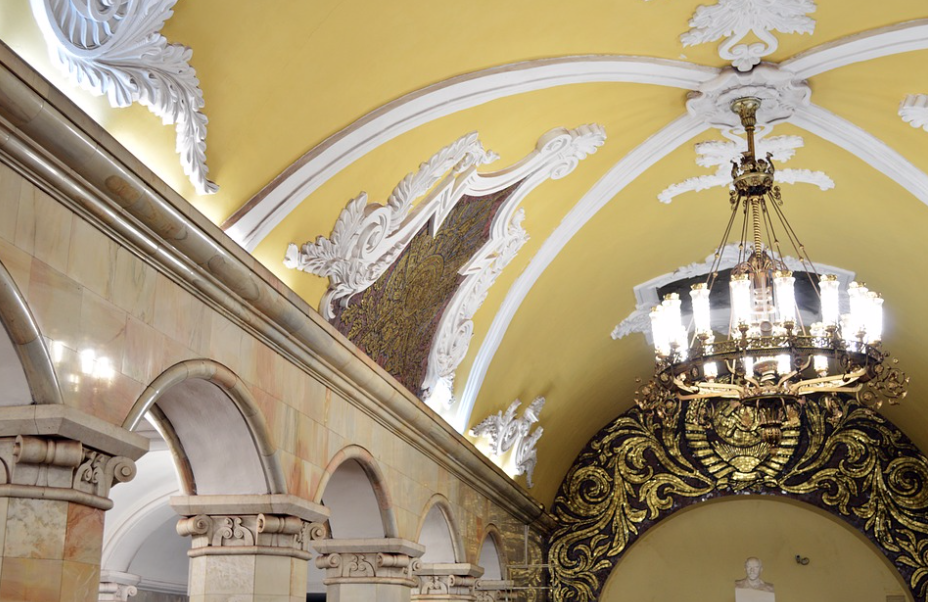 Hostel Recommendations
Like most major cities, you have your pick when it comes to places to stay. For budget travelers, we have a couple of recommendations (but this is by no means, a comprehensive list):
Godzilla's Hostel
Found about a 20-30 minute walk away from Red Square, this is a highly recommended place to stay. Plan on walking about 8-10 minutes to get here from the nearest metro stop, but there's a very helpful staff who all speak English, and were very accommodating when a group of ILP volunteers from Voronezh needed a spot to hold their luggage while they explored, but before they checked in. Rooms at Godzilla's Hostel sell out quickly so book early; you can get a dorm room for around $10-15 a night.
Netizen Moscow Rimskaya
You're close to the metro at this hotel, which makes getting into Red Square easy (it's just 10 minutes away via metro). It has a cool, crisp, modern atmosphere with a helpful staff that can help you plan your itinerary. At the Netizen Moscow Rimskaya, there's also a restaurant here which is nice when you want to just head home, eat and go straight to bed after a long day of exploring.

Foods To Try In Moscow
Ah, the food in Russia. You may not fall in love with everything, but there are some absolute gems when it comes to cuisine in Moscow. Our biggest suggestion? Find a stolovaya. These are cafeterias which were widely popular in the Soviet Era where you can find some of the best meals Moscow has to offer. Everything is made fresh, and plated behind glass so you can just choose and point to what you'd like, and pay at the end. You'll find popular soups, buckwheat porridge, Russian drinks and juices, along with potatoes and cutlets.

For specific foods to try, keep an eye out for these:

Blini: Thin, pancake-like crepes that are topped with caviar, sour creme, or sweet versions full of chocolate or berries.
Borscht: Your quintessential Russian beet soup, seasoned with dill and a dollop of smetana, which is like sour cream.
Tvorik: it's a soft cheese eaten savory or sweet. I like the tvorik pastries you can get at the oldest grocery store in Moscow.

Pirogi: Filled dumplings stuffed with potatoes, meats, and onions, or dessert versions stuffed with sweet cheese and fruit.
Pelmeni: Dumplings filled with seasoned meat and mushrooms, and boiled, often served with Russia's version of sour cream, smetana.
Olivie: Russia's version of potato salad with carrots, pickles, boiled eggs, plenty of dill — all stirred together with mayonnaise.

Morozhenoe: Rich, creamy ice cream. You'll find ice cream push-carts all over Moscow in the summertime.
Pirozhki: Pastery pockets filled with potatoes, cabbage, meat, and cheese.
Khachapuri: It's not Russian, but a Georgian dish I can't get enough of. Imagine a "boat" of bread, filled with melty cheese, and topped with pats of butter and an egg. Stir it all together and get ready to fall in love.
Check out Moo Moo and Yolki Polki for Russian Style cafes; both found in Arbat Street, but you can get more specific restaurant recommendations for more budget meals in Moscow right here.
Have Lunch In Kitay Gorod
One of my top things to do when I was living in Russia was walking around, trying to find which corner cafes had the best cake, figure out which cathedral was my fav, and try to visit all the museums this city has to offer. I'm so glad we found this place earlier in our semester so we could go back again and again. Kitay-Gorod is known for a meandering maze of alleyways, making it a good place to wander around and get lost in artist studios, record stores, cafes, or whatever catches your fancy. Get a list of my fav cafes in Kitay Gorod here.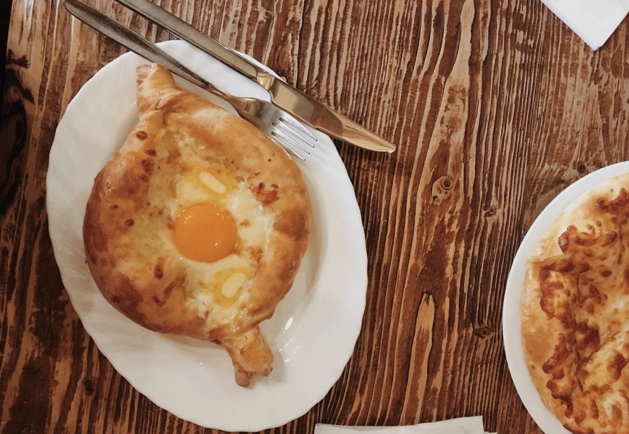 + Insider Tips
When It Comes To Weather …
Moscow is enchanting, no matter what season. Come in the winter and see snow dusting the cake-like cathedrals that dot the capital. You'll want to dress up in layers, with solid boots that have good grip to help you navigate the ice. Soak up the sun in the spring and summer or walk across enchanting parks covered in orange, yellow, and red leaves when you come to visit in the fall. Don't let the weather deter you from visiting even if it's cold outside. Around Christmas, you can find dozens of ice skating rinks which is so fun!
Bring Your ISIC Card
There are loads of discounts you can get in Moscow if you have an ISIC card; think half off for museums and stunning cathedrals. It's worth saving saving a few rubles by packing it up. See all the ISIC discount you can get in Russia here.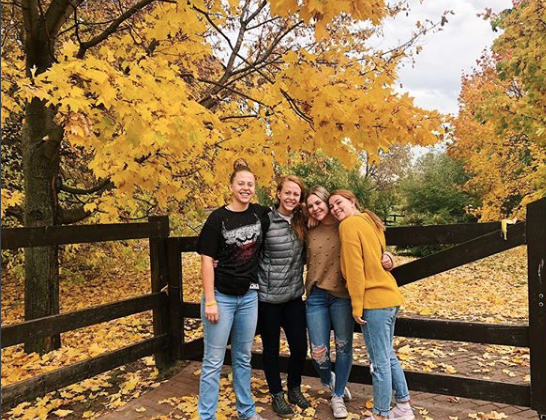 Where Is Moscow (Plus, How Do I Get There)?
The sprawling capital of Moscow is home to about 12 million people, found in the western part of the enormous country of Russia. The center of the city is circular (made up of three ring roads), with roads leading in and out of the city from all over Russia and from other countries.
Moscow's been an important center for hundreds and years, and is easily reached whether you're coming in via plane, train, or bus.
Plane
There are a handful of airports in Moscow, four major ones to be exact. You cannot ride the metro right to the airport you're headed to, so you'll need to get to specific metro stops to catch a train or bus to take you to the airport. Or you can take an Uber/taxi direct there.
The airports are all a few miles outside of the city, so plan on 30-90+ minutes to get into the city center, depending on traffic and bus/train schedules. If you're taking a taxi or bus, your travel time can triple depending on traffic, just as a head's up.
Domodedovo International Airport (DME) — Paveletsky Train Station

Sheremetyevo International Airport (SVO) — Belorussky Train Station

Zhukovsky International Airport (ZIA) — Kazanskiy Railway Station (Line 1 [Red Line] or Line 5 [Brown Line])

Vnukovo International Airport (VKO) — Kiyevskaya Train Station
Get more info on how to get to each of these airports in detail (and associated costs) on this post.
Train

There are nine train stations in Moscow, each are connected via the metro which makes getting into the city once you disembark a cinch.
Belorussky — Belorusskaya Metro Stop (Line 2/Dark Green & Line 5/ Brown Line)

Kazansky — Komsomolskaya Metro Stop (Line 1, Red Line/Line 5, Brown Line)
Leningradsky — Komsomolskaya Metro Stop (Line 1, Red Line/Line 5, Brown Line)
Kiyevsky — Kievskaya Metro Stop (Lines 5 - Brown, Line 3 - Dark Blue, Line 4- Light Blue)

Kursky

— Kuskaya Metro Stop (Line 3 - Dark Blue, and Line 5 - Brown)

Paveletsky — Komsomolskaya Metro Stop (Line 2, Dark Green Line/Line 5, Brown Line)
Rizhsky — Rizhskaya Metro Stop (Line 6, Yellow)
Savyolovsky — Savyolovskaya Metro Stop (Line 9, Gray line)
Yaroslavsky — Komsomolskaya Metro Stop (Line 1, Red Line & Line 5, Brown Line)
Bus
Long distance buses do arrive in Moscow, but from other cities in Europe it's a long journey (Warsaw is 26 hours away, Riga is 15 hours away … just to give you an idea). You'll arrive at the Stantsiya Tushinskaya Bus Station which is next to the Tushinskaya Metro Station. Get to the city center by riding line 7 on the Metro (it's the purple line).
If you're taking a domestic bus into Moscow, you'll typically arrive at the Moscow Intercity Bus Terminal, which is next to the Shchelkovskaya Metro Station. Get to the city center by riding line 3 on the Metro (dark blue line).

Getting Around The City
The city of Moscow is absolutely gigantic, but it's easy to get around thanks to an extensive metro system. Tickets are very inexpensive (a single-ride ticket is less than $1) but can get you nearly anywhere in the city. The entire metro systems is in the Cyrillic alphabet, so knowing how to read the alphabet would come in handy, but downloading the Yandex metro app makes getting around even easier.

The app lets you type in where you're at, and where you want to go and will lay out all of your transfers and how long it will take you to arrive (all in English, by the way). Get the Yandex app here for Android and here for IOS.

Pst: We have way more information about the Moscow Metro here so if you're wondering how to buy tickets, how to figure out where you're going by listening, and other insider tips, check it out. It's a detailed guide you'll want to have.
There is also Uber in Moscow, so you can use that to get around as well. Moscow does have an extensive bus system too, which includes trams and trolley buses you can use to get you closer than where the metro drops you off. Using Google Maps or 2GIS are your best bets for navigating the bus system in Moscow (and other Russian cities).

Thinking you need more time in Russia? I couldn't agree more.
That's a very small taste when it comes to the Moscow metropolis ... luckily you can spend even more time here if you spend a semester volunteering in Russia. Get the chance to call this country home as you spend a few months teaching English part time, with plenty of free time, weekends off, and vacation days to see even more.