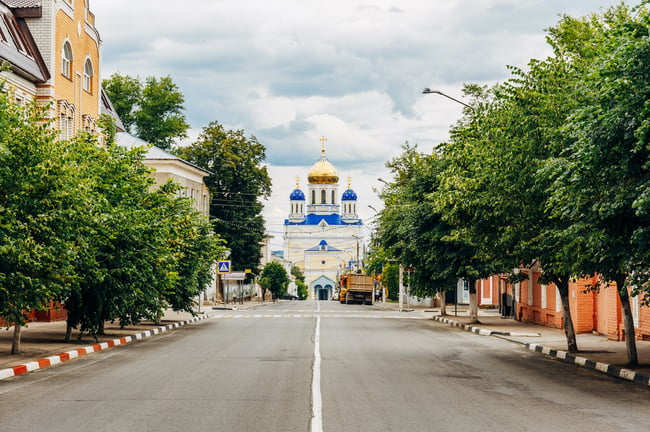 It's time for people to know more than just Moscow and St. Petersburg — this colorful little spot is quite the weekend getaway if you find yourself near Voronezh.
One of my biggest regrets is not seeing every charming spot in Russia. I mean, I saw quite a bit when I was living in Russia for a semester, but there were still some cities that I didn't have time to see ... even after almost five months!
---
Yep, living in Europe was a total dream
See what volunteering in Russia is all about
---

Turns out, Russia is a massive country and you can only hit the highlights on a semester abroad there, but Yelets is one to add to your list of places to see if you find yourself in the eastern, central part of the country. If you're familiar with Voronezh, it's just north of there. To really make sure you have no excuse for not visiting, I've mapped out all of the things to see and do, as well as a handful of other tips to make your trip here a cinch (including ways to get here).
Spending Your Time Here
Ascension Cathedral
This is the thing to see in Yelets, a stunning cathedral designed by the famous Konstantin Ton, who's also the mastermind behind the Kremlin Palace, the Cathedral of Christ the Savior, and the Kremlin Armoury ... some of the prettiest and most popular buildings to see in Moscow!
The first mention of this place dates back to the late 1600s, and quickly was rebuilt to fit the needs of the growing city. An Italian-style church was proposed and rejected, same with one in the Byzantine and partly in Italian style. Konstantin Ton was brought in and the church (after a few roadblocks) was designed and built, then consecrated in 1889. The city pulled together to furnish a gorgeous spacious, ornate, and detailed interior, featuring frescoes, golden shrines, and glittering icons.
This stunning church was the target of a 1922 Soviet campaign to "confiscate church valuables" and was temporarily closed due to the damage in 1929-1930 before reopening at the pleading of the locals. There was severe damage (burned icons and washed off golden frames), not to mention a construction project nearby which led to granary trucks crashing into the building which was now serving as a granary. The church, though in decline, was still being used by worshippers, and rightfully received attention and restoration efforts in 2003 (and again received the status of a cathedral church).
It's one of the tallest cathedrals in Russia and you can see the gleaming golden crosses atop the golden domes from pretty much everywhere in Yelets ... but you can snag the best view when crossing the Sosna.
Find it: Krasnaya Ploshchad', 1, Yelets, Lipetsk Oblast, Russia, 399770

Here's the address in Russian: Красная пл., 1, Елец, Липецкая обл

Postcard Pics By The Bystraya Sosna River
We've hinted at this river earlier, but it's one of the most picturesque features of Yelets. The Sosna curves and cuts through the middle of the city, creating the need for the Karakumovskiy Most Bridge, a highlight of the city. The original bridge dates back almost a hundred years and is named by the historic route from Moscow to Karakum, then back to Moscow (crossing through Yelets). You'll find visitors carving their names on locks before locking them to bridge and admiring the views of the city you can get while crossing over.
Hang With Bunin
Ivan Bunin's a pretty big deal in Yelets, a Nobel-prize-winning author (prize won in 1933). The first Russian Nobel prize winner actually! The writer grew up in Yelets attending school there until he was expelled for not returning after Christmas break (due to his family's difficult financial situation). His life spun out in some pretty fascinating directions, putting him in close friendship with Maxim Gorky, and traveling/writing in Egypt, Ukraine, Capri, France, and others. While his legacy stretched much further than Yelets, the people here have established a monument and home where you can admire his legacy in his home town.
Address: Ulitsa Maksima Gor'kogo, 16, Yelets, Lipetsk Oblast, Russia

(In Russian): ул. Максима Горького, 16, Елец, Липецкая обл., 399770

Open 9:30 AM to 5:00 PM, Closed Mondays and Tuesdays

Get more info here

(website is in Russian).
Visit Some Lace Makers
This city in Russia is known for handmade lace, done in delicately unique patterns displaying small vegetable and geometric patterns. You'll find a handful of lacemaker shops to visit (which makes a gorgeous souvenir). Out of all the lacemakers in Russia, Yelets lace is known around the country, supplying the highest fashion accessories through the 18th and 19th centuries.
You can shop for "Elets lace" on Mira Street (121) or visit the Handicraft shop (also on Mira Street, 114). You can also visit the Yelets Museum of Lace and be stunned — inside this blue museum, you'll find massive collars to adorn gowns and lace parasols, all lace made by hand. It's stunning.
Yeletskiy Muzey Kurzhev (Елецкий музей кружев)



Address: Oktyabr'skaya Ulitsa, 108, Yelets, Lipetsk Oblast, Russia, 399770

(In Russian): Октябрьская ул., 108, Елец, Липецкая обл., 399770

— Best to call about hours and ticket costs (they vary): +79103554459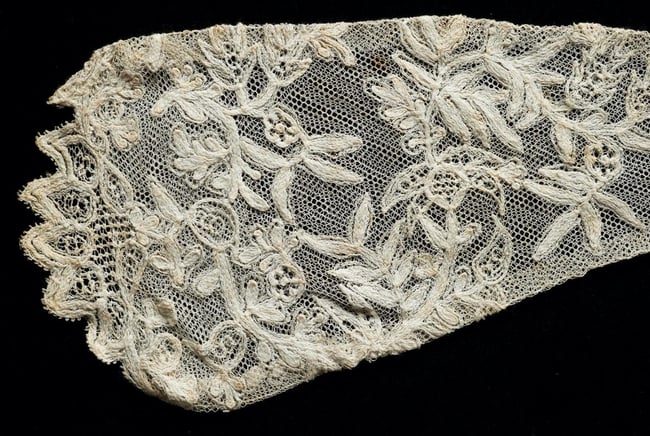 Knowing How Old This Place Is!
You miss out on a lot in Europe if you don't know the history. And you don't have to be a total history nut to get it all, but knowing just a smidge about the places you're visiting makes a difference, especially in Yelets. Some think this city has been established since the 11's, but first records have it listed in the 15th century. Compared to anything in the US, that's pretty ancient.
Yelets used to be a pretty advantageous outpost (razed by ancient terrors like the Tartars and the Mongols) but flourished under the Romanovs and was rebuilt under Catherine the Great. It was nearly destroyed under the Soviet Union and the Germans during the 1900', but luckily this city stuck around. It's home to some of the most impressive examples of Russian architecture (like those iconic cathedrals talked about above).
It's also acclaimed as an influential trade city, exporting the most exquisite lace made by hand.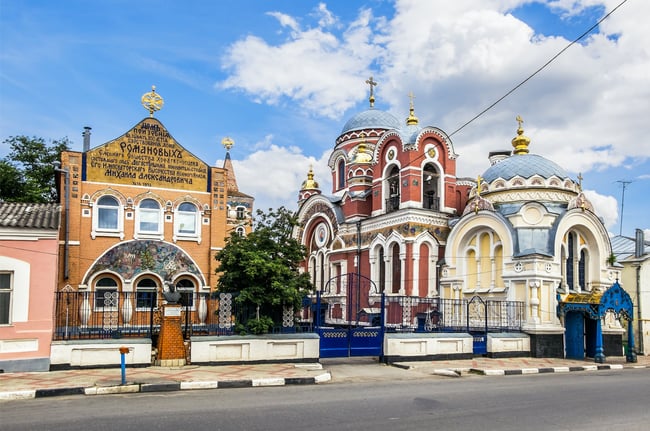 Getting To Yelets
From Voronezh
You have got to love a city that you can visit for under $10. A 1.5 to 2-hour bus ride from Voronezh means you'll be exploring the city in no time. Buses typically leave in the morning, meaning you'll arrive around breakfast or lunchtime. Perfect.
A train is also an option, though a longer (4ish hours) and slightly more expensive choice (plan on being under $20). Check trains here.
From Moscow
Overnight transportation can get you there. It's around 8 hours by bus (tickets are typically between $11-$18) or by train, plan on a 7.5 hour ride for $18-$28.
If you're planning on heading down to Yelets from Moscow, I'd suggest spending some time in nearby Voronezh too, and making the trek out to the "Jerusalem of Russia" ... there are some fantastic, yet overlooked, adventures hiding in this part of the country that are often overshadowed but well worth your time.
How Long To Stay
This spot isn't a mecca of things to do, more like a quiet slice of authentic Russian life in a little city. You'll find a smattering of historic buildings in varying states of repair and restoration that dot the Old Town, so plan on spending your time wandering around ... which really is why I love visiting Europe so much. You can definitely get a taste of this place in a day but can hang out for longer if you want a much slower-paced trip.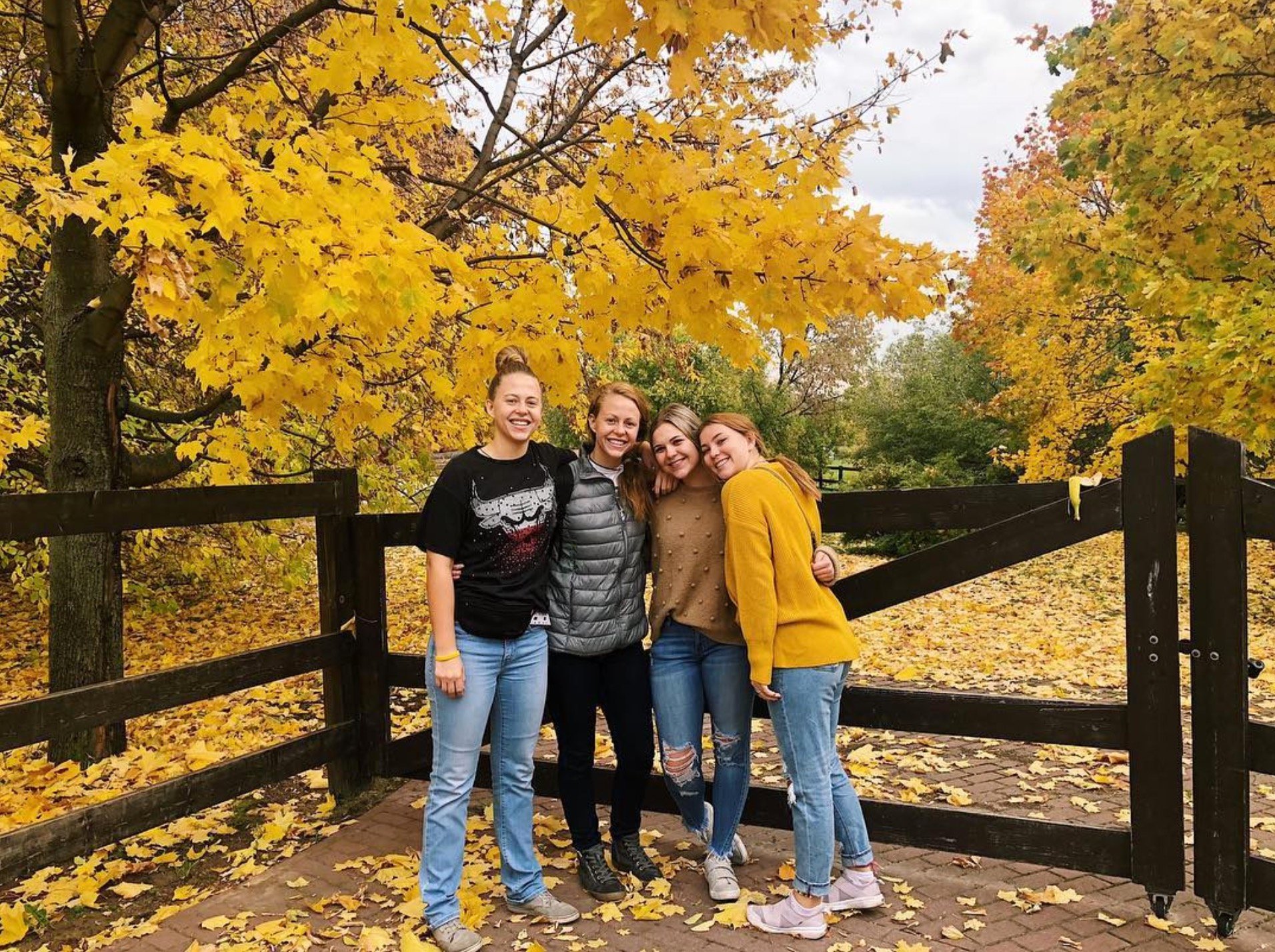 Travel around Europe with us!
I spent a whole semester living in Russia and taking vacation time to see my favorite cities and countries in Europe, all thanks to ILP! Come spend a semester teaching English part-time and have the same kind of adventure.