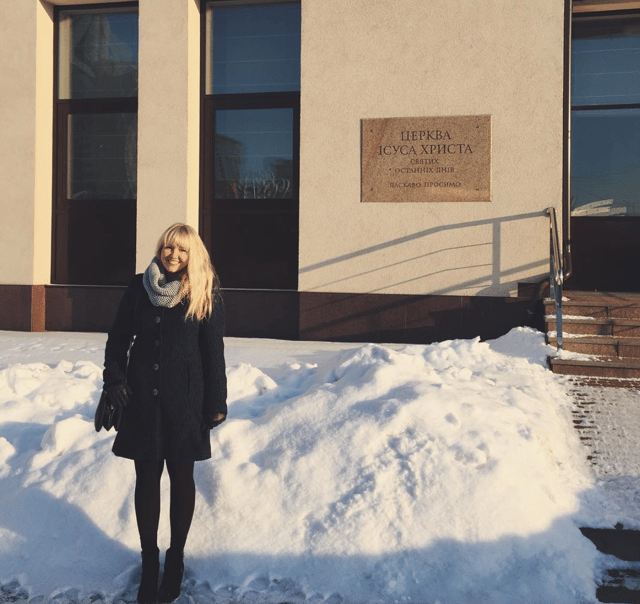 Don't miss out on the chance to go to church while you serve abroad!
You can participate in an LDS ward no matter what country you'll be volunteering in with ILP, but there are a few schools that have a church house (or even have a temple!) close to your school.


---
Looking for opportunities for LDS volunteers? Check out ILP!
Come fill out an application and see
---
International Language Programs isn't affiliated with the Church of Jesus Christ of Latter Day Saints, many of our volunteers are members of the church. Oh, and every ILP volunteer agrees to a code of conduct, which means you'll be traveling around the world with people who share your values.
Being a volunteer abroad can be a wonderful way to prepare for a mission, be a good transition for return missionaries or just a perfect chance to see your testimony grow.
What Is Church Like In A Foreign Country?
Depending on your school, you might call or Skype into church, or go to church and have everything be in a different language. Some countries have the option of meeting at a member's home, where if there are worthy members, you can take the sacrament. No matter your options, having access to your church while teaching English abroad is an incredible opportunity.
If you are looking for a school that has close church access, these are great schools for you —
Uganda
Vanuatu
Mexico
Iasi, Romania
Moscow, Russia
Kiev, Ukraine
Phitsanulok, Thailand
Uganda
ILP volunteers here will be living living in a suburb that's about a 20 minute walk to church — make sure you're packing up clothes and shoes that can handle the red dirt roads in your neighborhood!

It's a medium sized branch where the lessons and meetings are all conducted in English, and the local members are more than thrilled to have you there. Here's a picture of the place you meet.
Even if you can't physically attend church while you teach English abroad, you can still have a spiritual experience.You might live far away from a branch, but take time to grow your testimony in other ways.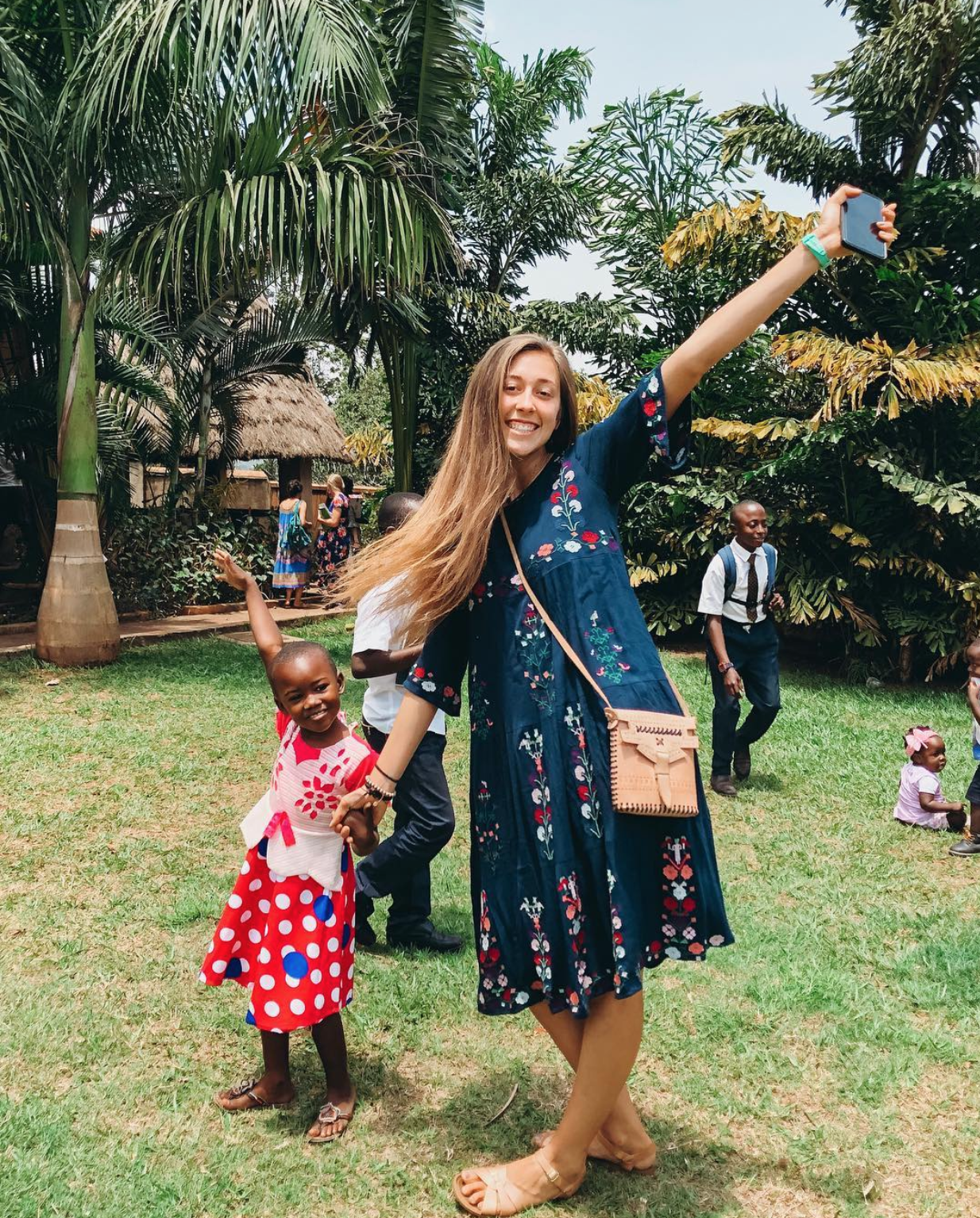 Vanuatu
There are several branches on the small island you'll live on, Efate. You'll be living in the small village outside of the capital, Port Vila. You'll find a ward in Port Vila, and a small friendly branch in the village you live in. It's within walking distance so that's a good choice for volunteers who are looking to attend a church that's close to home.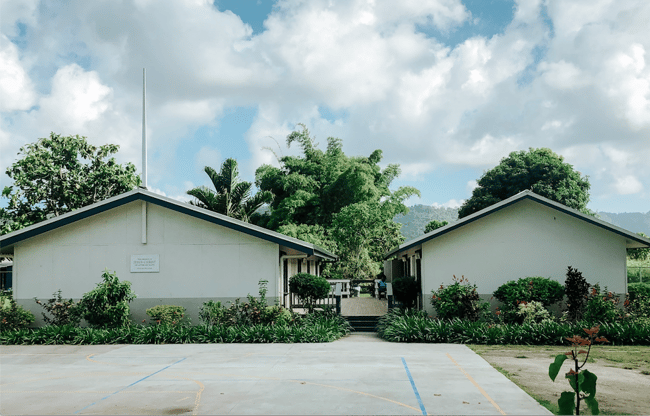 Mexico
There are Spanish speaking wards within walking distance for those volunteering in Mexico.
Most members speak Spanish only, but they welcome you right in. Bring a book or something to do during classes if you'd like, but it's an experience you've got to have if you're LDS or if you'd just like to join in with others in your group who attend. It's a great way to get to know the locals AND a great way to practice or even learn basic Spanish.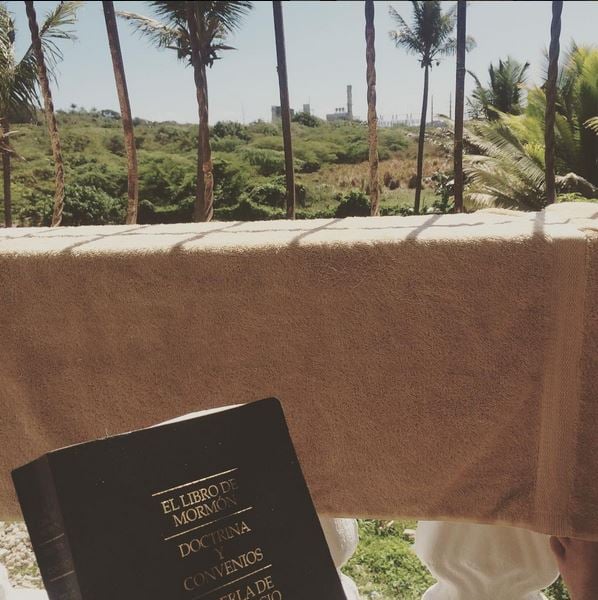 Iasi, Romania
Volunteers at the Romanian orphanage have a beautiful 20 minute walk from their apartment to their church meeting house. The branch that meets there will be in Romanian, but that shouldn't stop you from singing the words to the hymns. On her blog, one of our volunteers talked about how her testimony was strengthened in one meeting:

"While singing 'Isus, Cel umil născut' or 'Jesus, Once of Humble Birth' I had tears in my eyes because the Spirit hit me so strong! I was praising and worshipping God in another language, that I don't even know, and He heard me. I felt such a stillness and peace knowing that."
Get more info about volunteering in an orphanage in Romania, right here.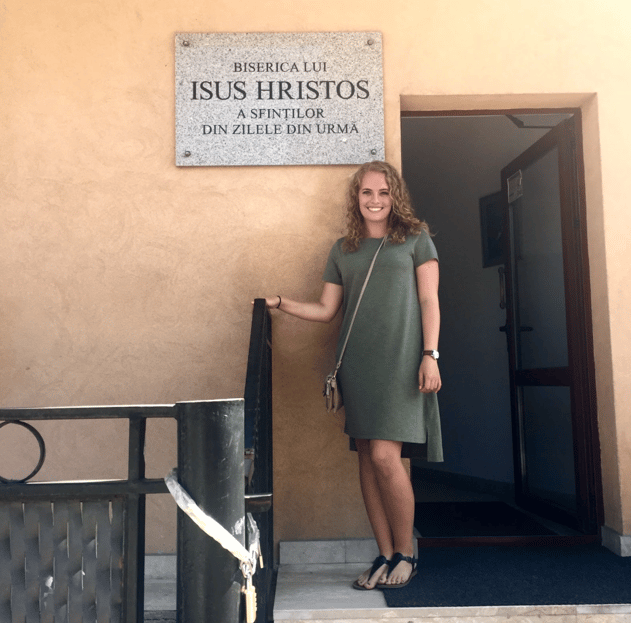 Moscow, Russia
Going to church in Russia is an incredible experience. Depending on where you are living, there might be an International (English speaking!) branch not too far away from you. This branch is popular with foreigners, meaning you might get the chance to become friends with people from all over the world who share your religious beliefs. If the foreign ward is too far away, there are also local wards and branches that are conducted in Russian, but the service, spirit and Gospel are the same.
There are new restrictions for sharing your beliefs in Russia, but at church you are free to share your testimony.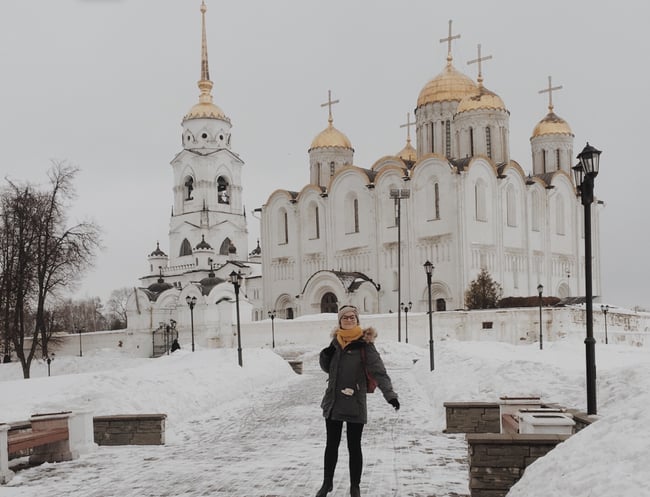 Kiev, Ukraine
Volunteers who are teaching English in Ukraine have a temple nearby, lucky them! (Here's how to get to the LDS temple in Kiev).
There's an English ward that meets right next to the temple, meaning you could have the chance to visit it often. You can also attend one of the church services conducted in Ukrainian that also meets right next to the temple. You may have a host family who is willing to take you there, or could get together a group of volunteers on a Sunday for church.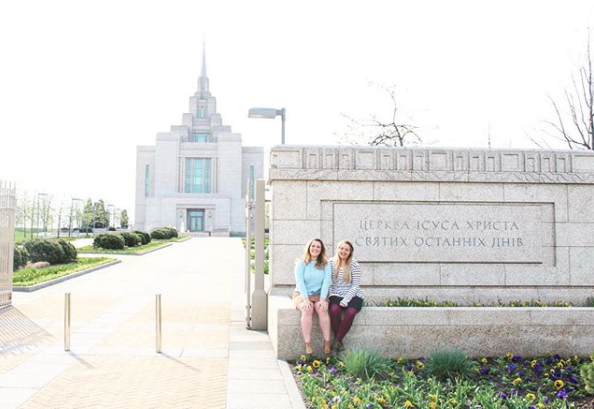 Phitsanulok, Thailand
For those who are in Phitsanulok, there's an LDS church just a short bike ride away. Phichit volunteers have the option of attending the same branch, but it will take longer to get there. The branch is incredibly friendly and can be an incredible part of your experience abroad! Laura C., one of our volunteers who is in Phichit right now talks about her experience with the branch so far:
"It was Fast and Testimony week in church today [and] we didn't have an Elder up by the pulpit translating for us, but I gained a stronger testimony of the power of the Holy Ghost that day. No matter what language a testimony is given in, you can still feel what they are saying; I was still able to feel the power of everyone's testimony."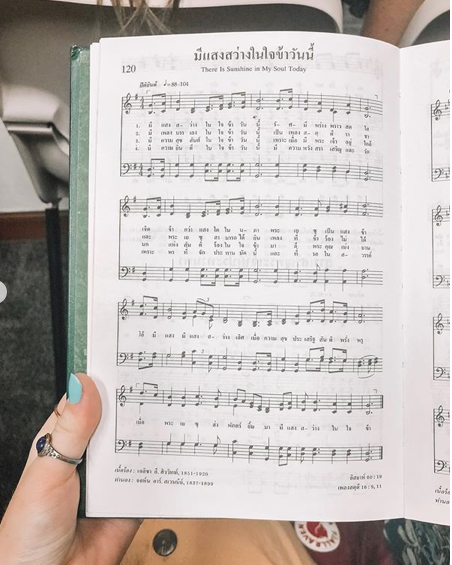 Ready to join us on an ILP adventure?
Join a group of other college-age volunteers who share your standards. You'll have experiences like going to church in another country, traveling, serving, plus lots more! We're accepting applications right now, so just click below to get yours started.