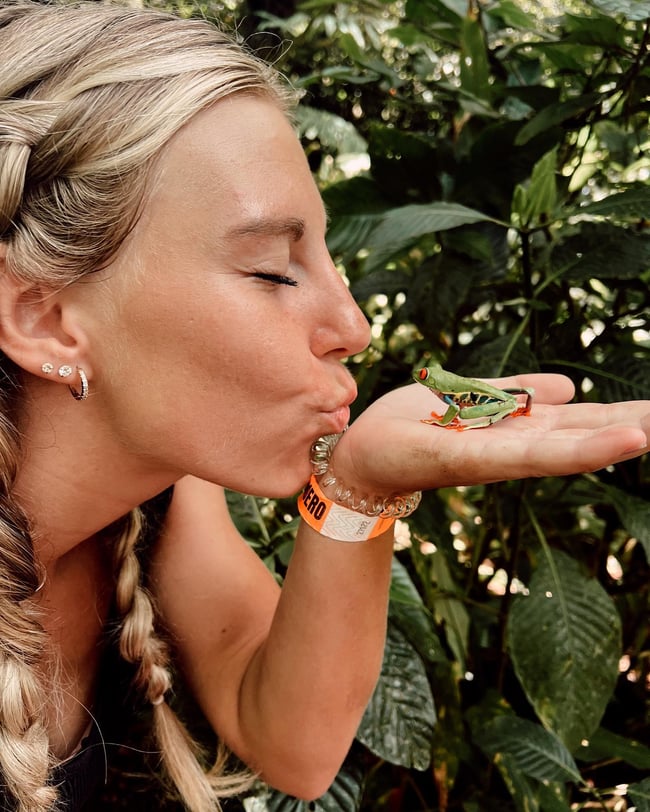 Find waterfalls, colorful tree frogs, secret statues, zip lining, and more in the thick tropical jungles of Nicaragua!
There are a lot of secrets about Nicaragua that people seem to have kept close to their chest — overall, it's one of the less traveled countries compared to its neighbors like Costa Rica and Panama. After my first trip to Nica, I'm convinced that people are keeping things a secret on purpose. That way, you can have these private islands, dreamy beaches, colorful cities, and waterfall-filled jungles all to yourself!
Speaking of tropical jungles, you can find several in the country, but a few are right outside of Managua or Granada. It's a nice way to get a break from the city and a quick escape to nature, not to mention a place to explore some of the country's most secret spots.


---
READ NEXT: Don't miss any of the other surprises in Nicaragua
with this vacation guide.
---

This post is all about highlighting those tropical gems, with a section that brags a bit about the other jungle adventures you can tackle if you find yourself nearby. Handy, right?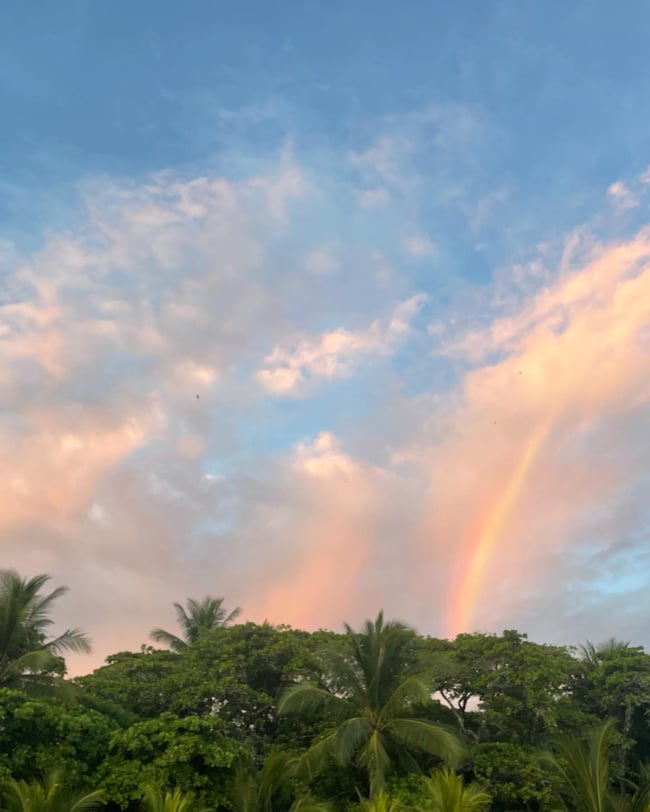 Wildflowers And Waterfalls In The Cocoyero Nature Reserve
If you're looking for a total tropical escape from Granada, this is your pick. The Cocoyero Nature Reserve is a network of walking trails where you can spot nesting parakeets, monkeys in treetops, fields full of growing pineapples, and blooming flowers if you time your visit right. This video gives you a pretty good idea of what to expect! It's a protected area, first established in 1993, and is a popular escape.
Most come to hike and spot some birds (parakeets, in particular). The reserve is home to quite a list of animals like iguanas and so many tropical birds — around 180 if you're looking for a number. One of the hikes takes you to the nesting grounds where green parakeets visit each evening (if that's what you're looking for, take the El Cocoyero Trail).
You'll want to spend at least 2 hours here, though many visitors suggest planning a whole day so you don't feel rushed while hiking to the waterfalls and other lookouts (and can time your hikes right, if you're looking to visit the roosting ground at sunset). There are longer hikes if you're looking to fill your time here, like the Adventure Trail, which takes you up into the mountains for some unbeatable views (plan on around 6 hours for this trek). Hiking to the two waterfalls is also popular.
Oh, and hiring a guide might be a good idea to learn a bit more about the area and to get some help spotting wildlife (some are pretty sneaky and hard to spot).
Getting Here: Snag a bus that gets you to Ticuantepe, where you can get a taxi to take you to (and pick you up from) the reserve. Best to arrange a pickup time as well, to help secure your way back to Ticuantepe or another destination. Find it here. It's about an hour's drive from Granada if you can arrange transportation to take you right there, or it's longer via bus with connections through Masaya.
Cost: One visitor said entry tickets and a guide were around $10 USD if that helps you get a ballpark on what to expect.
Zip Lining Around Mombacho Volcano
Ready for another adventure? Nicaragua is full of them but this post is all about our newest adventure around a volcano. The whole Mombacho volcano just outside of Granada is a lush green forest, with winding pathways that take hikers through a misty cloud forest (with monkeys zipping overhead) … all of this leads up to a towering volcanic peak that'll give you views of the Apoyo Lagoon.
What's more is that you can see this all via zip line and tree top bridges, if you want a bit more of an adrenaline rush in between the hikes. Here's more on the Mombacho volcano.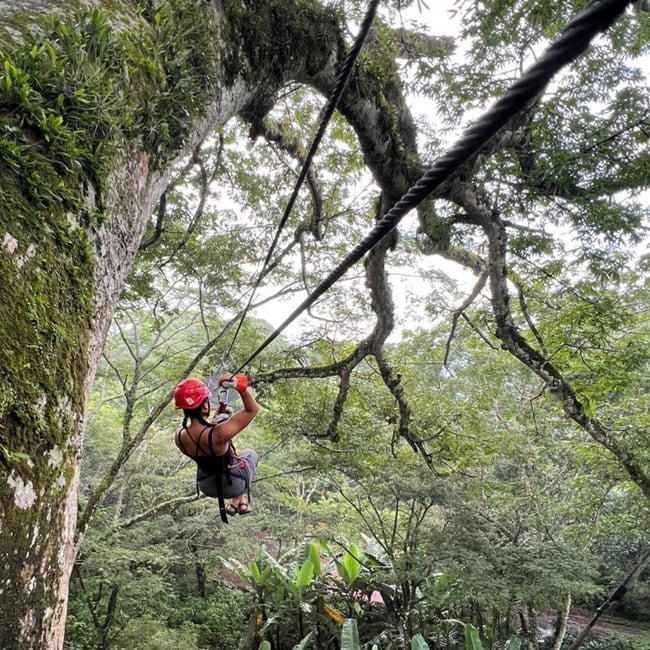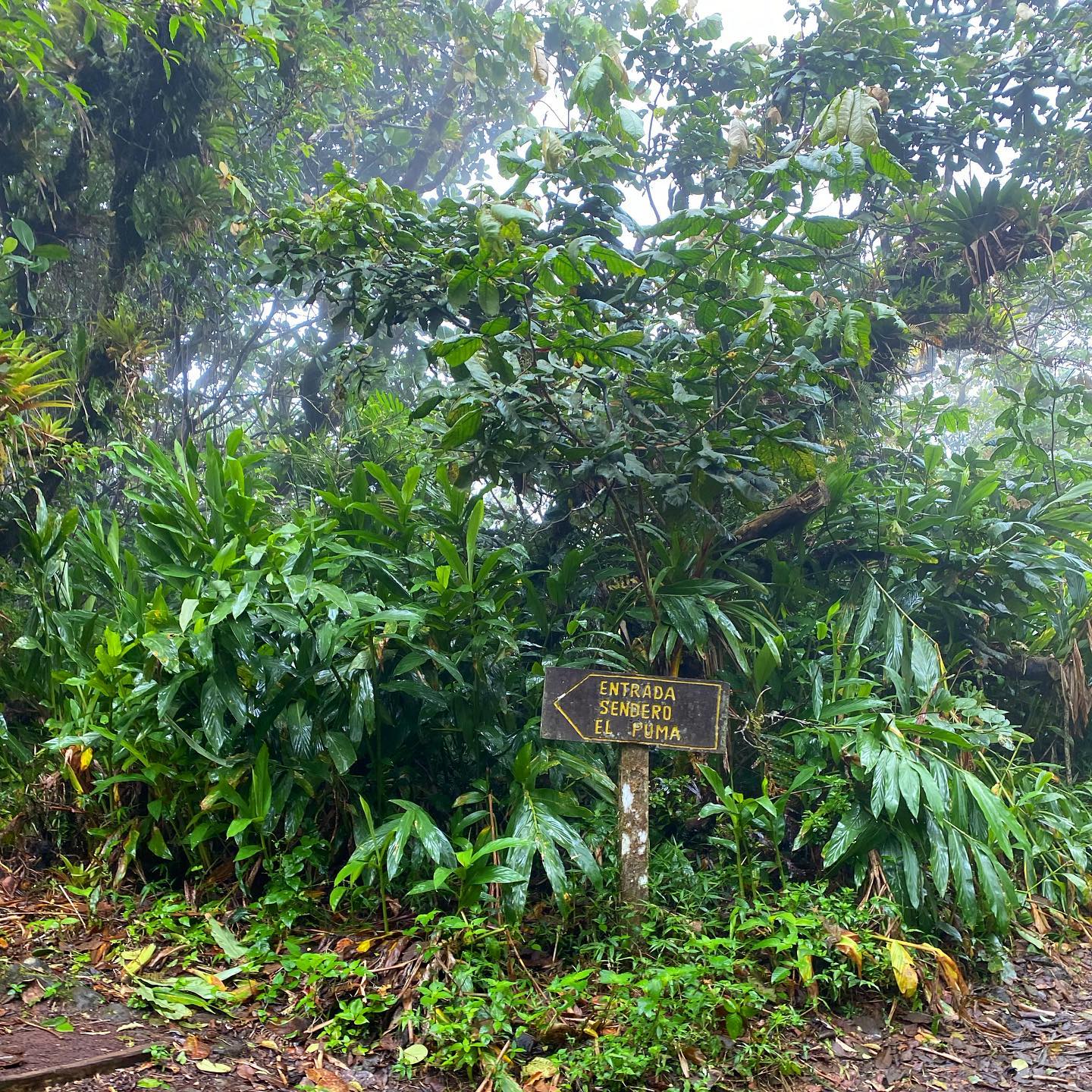 Find Something Totally New At The Chiltepe Peninsula Natural Reserve
I've been keeping my eye on this corner of Nicaragua for a while now, and think it would be a totally new and wild experience to come visit. This nature reserve is found a few miles away from Managua and seems to be the relatively untouched wilderness people just don't really know about yet. There isn't a ton of info about it as far as I can find but what does pop up looks dreamy — like a land full of towering volcanos and volcanic lagoons found in the deep craters.
I mean, just take a quick look at the pictures of the lagoon you can swim in! Supposedly, there are kayaking options in the Laguna de Xiloá, if you'd rather.
Oh, and don't forget about the viewpoints here, where you can see Managua and Masaya, as well as the Mombacho volcano. Overall, the hikes and activities look pretty incredible but there isn't much online about how to visit ... feel free to comment on this post if you have some insider info until we have a group of ILP volunteers to keep us in the loop!
Getting Here: It's about a 30ish minute drive from Managua (best via taxi, with an arranged pick up — or, a tour if you can find one).
A Few Others To Consider
Don't worry, this list isn't the end of the lush jungles in Nicaragua. We've highlighted a few that make for ideal getaways that are just not as close to Granada but are worth the trip.
Waterfalls Galore Around Matagalpa
Matagalpa is found in the interior of the country, with rich hillsides perfect for growing coffee (and sporting waterfalls). It's one of those yet-to-be-discovered gems, a corner of the country that's blanketed with thick jungles and farms, meaning you'll probably be some of the only tourists around to check out the waterfalls, hiking, rafting, and other experiences here and nearby. It's a quiet mountain town that hasn't been hit by crowds, meaning it's an easy escape for some relaxation. One ILP volunteer said "This city was one of my favorites to visit in Nicaragua" if that gives you an idea of what to expect!
We have a total guide to Matagalpa here, complete with the details on where to stay (hint hint: it's a charming German-inspired place). But, if you want to skip right ahead to peek at the lush waterfalls in Matagalpa, you're set (I don't think you can resist zip lining over those thundering falls).


The Miraflor
The Miraflor Nature Reserve is tucked away just outside of Esteli, up way in the rolling green hills and dotted with tiny community farms that have been there for decades. These small settlements have spent years farming the land and sharing the space with hummingbirds and toucans. It's a stunning escape from the vibrantly colorful cities and exploring here is something you don't get anywhere else.
We'll get to this a bit later on, but when you visit the Miraflor Nature Reserve, you can choose to hang out and stay in a homestay, where you can have dinner and stay with a local family — especially if your Spanish is good, you can get a glimpse into what living here is really like. Here's more on the Miraflor.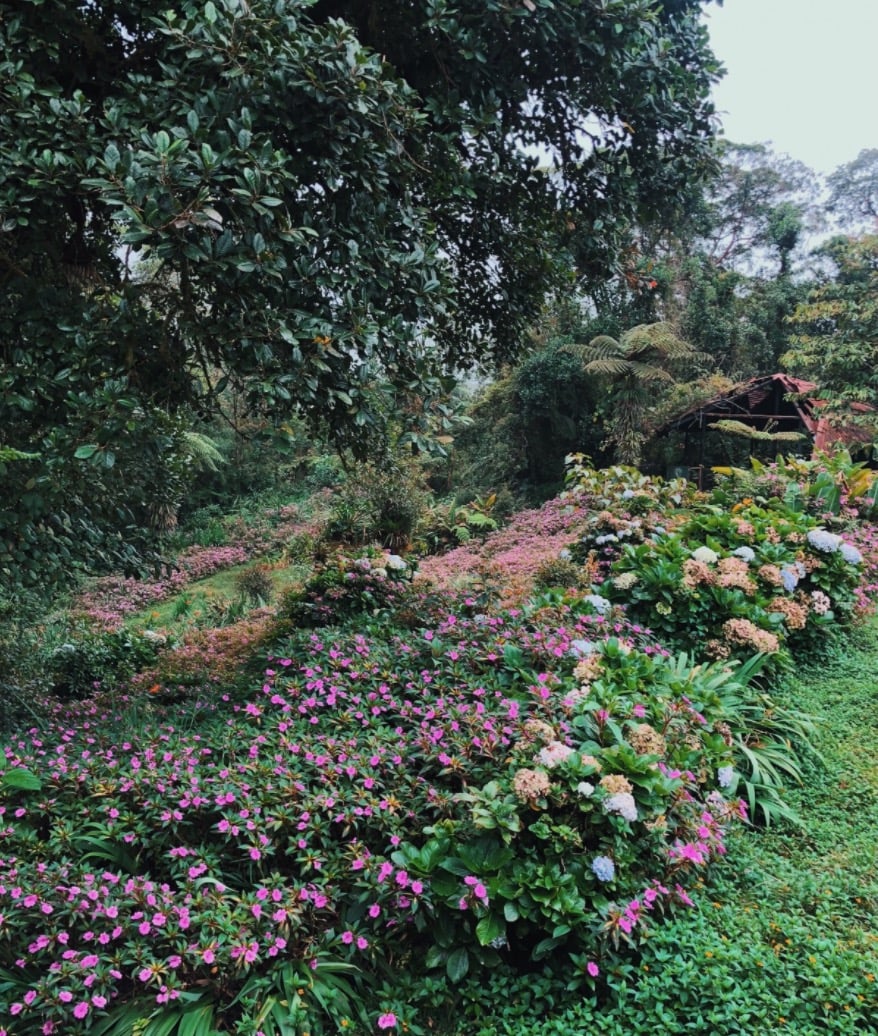 Stunning Sculptures In Esteli (The Finca El Jalacate)
You'll need to trek in the impressive mountains of the Tisey-La Estanzuela nature reserve to find this little gem. It's found in Esteli, so not super close to Granada, but doable if you plan your details right. Plus, after hearing about this place, you'll make room in your itinerary to make it happen. The Finca El Jalacate is made famous by a single man who has single-handedly carved the rock face of the entire area with fascinating sculptures. Alberto Gutiérrez is the artist, seemingly creating a maze of Mayan, Inca, and Egyptian styles (as well as religious figures) into the rock face of this dense forest.
What is now an off-the-beaten-path tourist destination started as a self-motivated project by Gutiérrez, who started carving something every time he craved a drink as a way to end his alcoholism. It's been a 40-year project. Gutiérrez says his artwork is inspired by God and is more than happy to talk about his artwork if he's there when you visit (he lives nearby) and you speak Spanish. Here's his Instagram to give you a sneak peek at things.
Getting Here: The area is found about a 30-minute hike from the road, with gorgeous views of the valley below and the thick forests of Esteli once you arrive. You'll need to arrange transportation (it's around a 3-hour drive north of Managua), either privately or with a tour (more on that in a second). But first, you can take a bus headed to El Jocote and ask the driver for directions and the drop off — you'll want to download the map of the area so you can navigate the one-ish mile walk to the actual artwork.
Or, head here with a tour. Here's an example of one tour in Esteli that takes you to a waterfall as well as this location.
There isn't a set fee, but donations are welcome.
(There are tons of things to see and do in and around Esteli, like thundering waterfalls, stunning viewpoints, meandering hikes through the jungle, and more ... it's a destination that's further away but well worth your time if that's what you're after.)
What About Places To Stay?
This section is very detail dependent — some destinations are close enough to Granada that they fit as a day trip quite well (like Mombacho and the Chocoyero Reserve to name a couple). So if you're living in Granada for your semester abroad with us, there's some great day trip options! Or maybe it's still close, but you want to turn it into a two-day trip regardless. Then, some places (like Matagalpa) have their own suggestions on where to stay in the blog posts that give you a much deeper dive into planning your trip there.
However, when I was planning my trip to this part of Nicaragua, I did come across a few places to check out if they fit well with the spots on your itinerary as well as your budget and expectations. Most are pretty close to the Chocoyero Reserve (if you're around Esteli, there are several places in the city). Places to stay can be kinda few and far in between in the more remote areas of Nicaragua, so hopefully, they'll come in handy even if it's just a starting point. They're linked to Google so it's easy to map out where they're located compared to what places you'd like to see.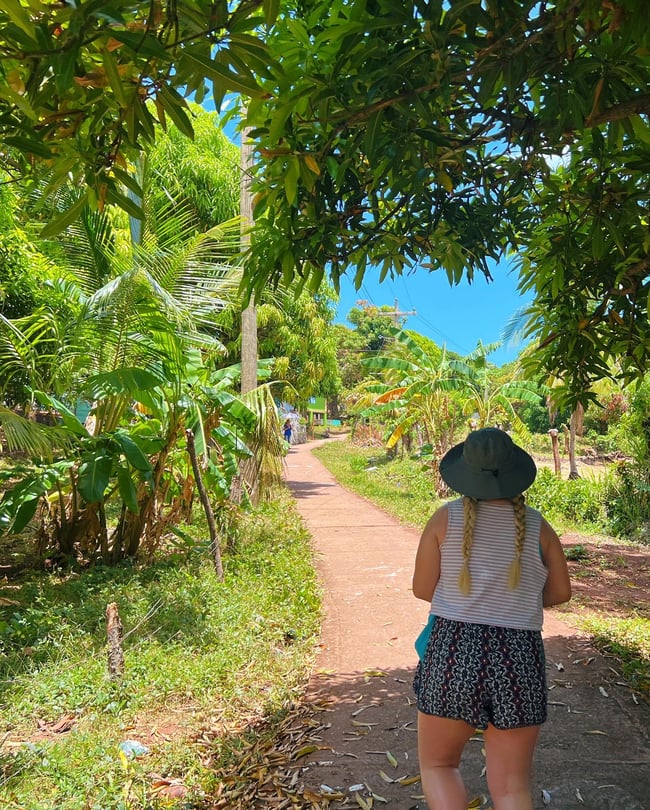 Ready for Nicaragua?
Come see this country by living there for a semester! ILP volunteers are here teaching English part-time in local schools, then spend free weekends and vacation days exploring all this country has to offer (which is a lot!).