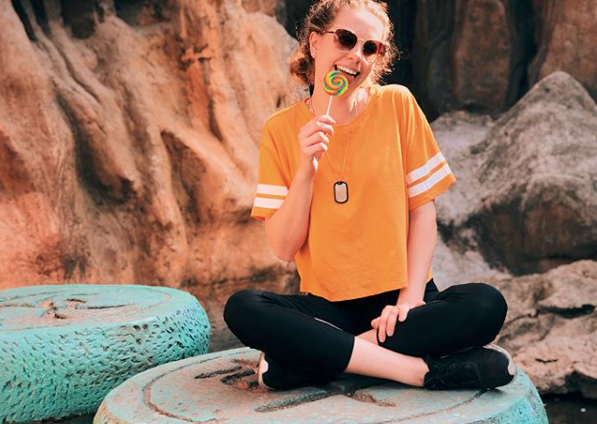 Calling all "broke college students", here's how you can save money and not miss out on those college-experiences. Check out these student discounts (and thank me later).
Just so you know .. you can also save money when you travel. Here's how to pay for a semester abroad without breaking the bank. (It's do-able, we promise!)
I'm not sure who isn't saving money. Whether it's paying less for textbooks, trying to find ways to feed yourself without going broke ... college is expensive. Good thing you can sign up for these student discounts and save some cash.
Amazon
If you're a student then you can get 50% off Amazon Prime. Hello, 2 day shipping, 30-minute early access to Lightning Deals, up to 80% back on textbook purchases and so much more. Click here to see all the student benefits you can get.
Starving Student Cards
Tons of universities across the states offer Starving Student Cards or something similar. Basically you purchase a card for about $20 and then there are tons of discounts, free items and coupons that you can use.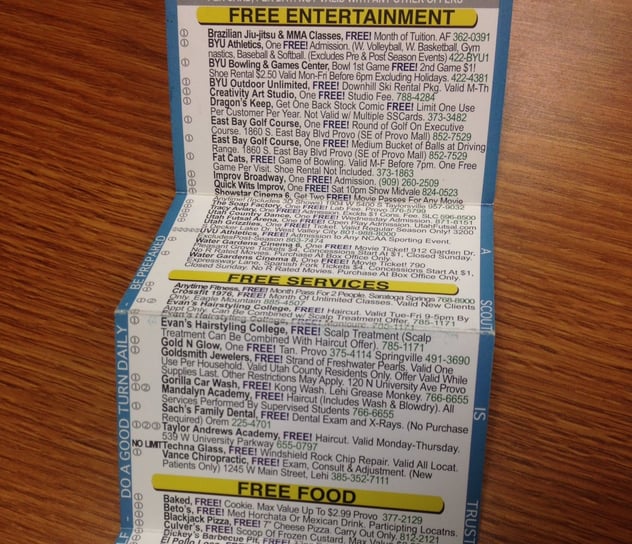 Spotify
Love listening to music but hate those pesky ads? Upgrade to Spotify Premium for students for only $4.99...that's 50% off their regular price. Spotify premium has no ads and no limits, just great music that you can enjoy all day long.
Apple Products
Even if you're tight on funds, when you're a student is actually the best time to buy your electronics because 1) you need it and 2) there's a student discount. Plus, their MacBook Air did make our list of best laptops for traveling abroad, just saying.
Apple offers educational discounts that you have to check out. You can get up to $200 off your new Mac, which leaves you with more cash for something else, right?

Click here to view more.
Plane tickets and Hotels
StudentUniverse is a pretty cool website where you can find discounted plane tickets, hotel rates and tours, all you need is your student ID. When booking your next hotel stay, ask if they offer any students discounts and you'll be surprised at just how many hotels will hook you up with a nice discount.
Movie Theaters
Cinemark, Regal Cinemas and AMC often times offer student discounts. Next time you are heading to the movies, ask them if they have a student discount, don't forget to bring your student ID!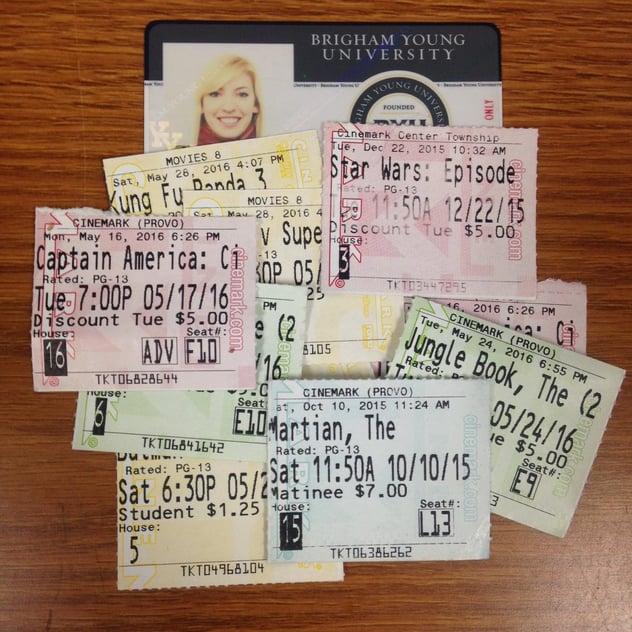 Washington Post
Want to read the Washington Post but don't want to spend the money? You can read it for free when you sign up with your .edu email! (This also works if you are in the military or work for the government, just sign up with your .gov or .mil email)
Public Transportation
Many universities work with the local transit systems to give students discounted or even free fare. Check with your school and see what discounts you may be able to get. Along with this, Amtrak, Greyhound and Rail Europe offer some pretty sweet discounts when you have a Student Advantage Discount Card. Seriously check out the Student Advantage Discount Card and save tons of money not just on traveling, but on shopping for well known brands as well.
Cell Phone Plans
Verizon, AT&T and Sprint all offer student discounts at varying locations. Your best chance with getting a discount is by just asking if they have one at your local store. It's also good to check out which plans include a rad international phone plane in case you want to check out any college summer programs abroad.
Pocket Points
Get coupons for not using your phone in class! Download the app PocketPoints and receive tons of discounts and free stuff by accumulating points when you are connected to your university's WiFi and aren't on your phone during class.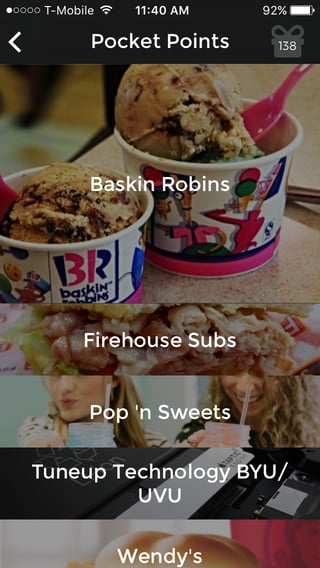 When in doubt, just ask — even retail stores (like Banana Republic and J Crew) offer a student discount that isn't advertised. Plus, having your student ID is going to save you some serious cash when you're traveling abroad.
Speaking of going abroad but being afraid it costs too much ... International Language Programs sends college-aged volunteers abroad (like me and you) for an amazing price. We've got tons of fundraising tips, discounts and a payment plan to make this work for you.
Get all that help and get your questions answered right here: