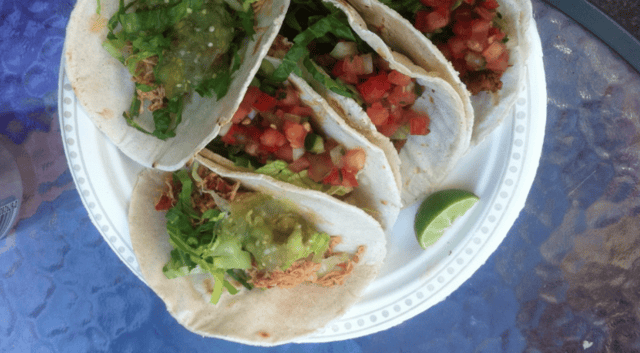 It's no secret we love all the food there is to eat in Mexico, so we want to make sure all volunteers know the right lingo and get to taste our favs.
A semester abroad in Mexico means you will have lots and lots of time to see (and eat) tons. I mean, you could go for a week or so, but actually living there gives you a chance to delve into the culture and make friends with the cuties who run your local Mexican bakery. Honestly, the food might be one of the best parts about living in Mexico.
Have a couple of questions about life here? Check out this about volunteering in Mexico. We have info about what a typical day looks like and other answers to your questions.
Foods To Know In Mexico
Elote

Sopes

Empanadas

Ceviche

Mole

Tortas

Tamales

Churros
Elote
This is corn on the cob, but way more delicious. Corn is roasted with butter and some mayo, and topped with cojita cheese and a sprinkle of cayenne pepper. You'll often see this offered from street vendors, so go ahead and give it a try.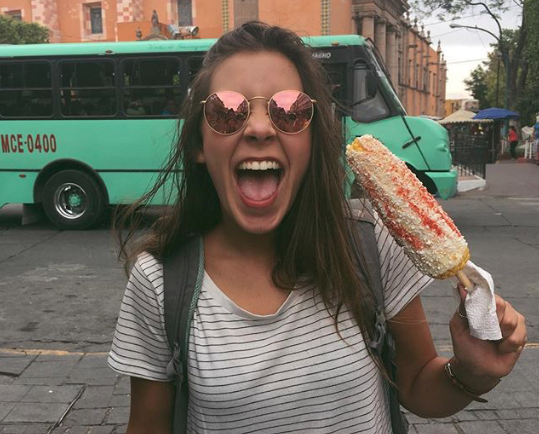 Sopes
Sorta of like thick tortilla or corn cake, Sopes are open faced, topped with meat, cheese, and veggies. YUM.
This is not to be confused with sopas ... which means "soup" in Spanish (and also delicious and worth a try).
Empandas
Deep fried little pastry pockets stuffed with a bunch of different fillings — you can get 'em stuffed with cheese, meat, veggies or even potatoes.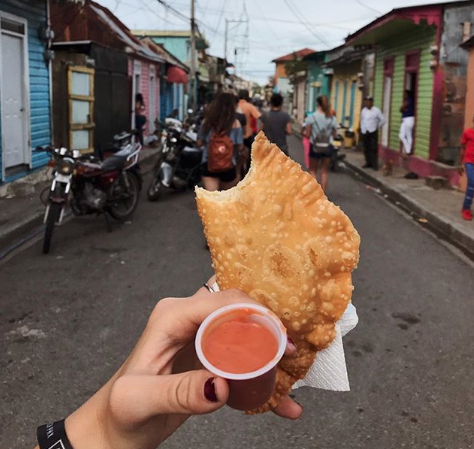 Ceviche
Marinated seafood that actually is technically raw, but is slightly cooked by bright citrus juice, like lime. Usually served up with cilantro and avocado and found around your favorite beaches. Head's up, you'll want to get this at a reputable restaurant since you are dealing with fish. Eating this at a nice restaurant is going to help ensure you have fresh seafood.
Mole
You'll find this thick earthy sauce topping a few dishes; some moles are made with chocolate and are dark and slightly sweet, while others are lighter in color and are more spicy. Mole originated in Oaxaca which is a major city in southern Mexico.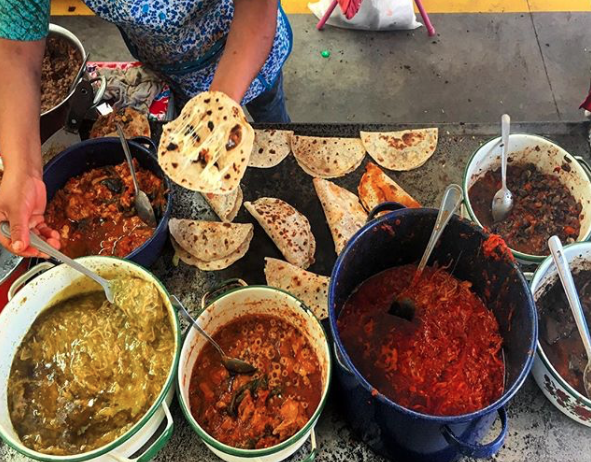 Tortas
Say "hi" to the Mexican sandwich. It really can be anything on a bun, but usually you'll find it spread thick with beans, some sort of protein like chicken, chorizo (a spicy sausage), pork and a couple of other toppings like salsa, avocado, cheese, and veggies.
Tamales
Tamales are steamed, made up of a paste made from corn and a filling, usually meat or cheese. Order up a bunch of kinds and taste-test your favorites with your ILP group.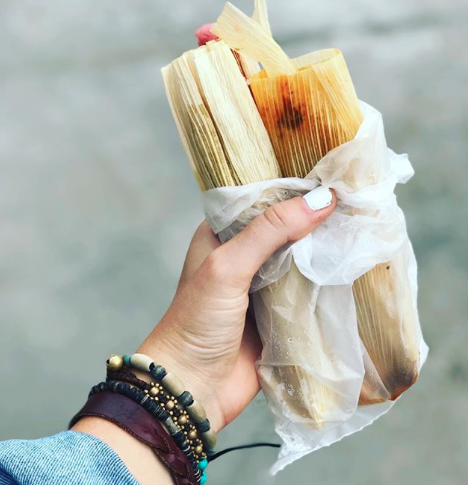 Churros
I have a feeling you're already well aware of the deliciousness that is a stick of fried, sugary dough, better known as a churro. The best part about churros is that they're SO cheap in Mexico. If you find a churro vendor on the street it's definitely worth digging in your pocket for spare change for a little treat.
PSA: You can find churros and ice cream. I repeat ... CHURROS + ICE CREAM!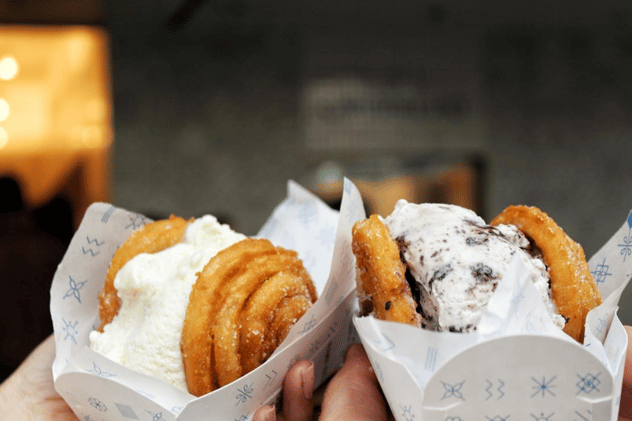 Food Words To Know In Mexico
Just so you know, you don't have know a word of Spanish to be an ILP volunteer, but if you want to learn basic Spanish, we think knowing these foodie terms will help you out, especially when you're staring at a menu that's in Spanish:
Chicken - Pollo
Pork - Puerco
Al Pastor - Marinated Pork
Jamon - Ham
Beef - Carne de Vaca
Ground meat - Molida
Crema - Sort of like sour cream, but not as tangy
Soup - Sopa
Huevos - Eggs
Pan - Bread
Queso - Cheese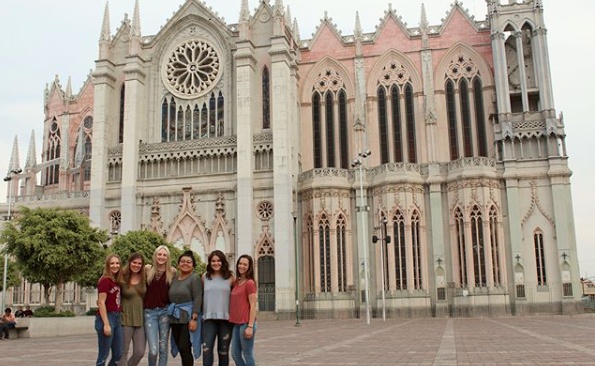 It might be helpful to print off this sheet to help you when you're ordering your favorite dishes while volunteering in Mexico. Who knows? After a couple of weeks, you might be a regular at your favorite taco stand and be able to order up a couple of tacos and a tall glass of aqua fresca in Spanish.

Pst: If that sounds like a dream come true, let's make it happen! Come teach English part-time in Mexico with International Language Programs — you'll have lots of free time, weekends off and vacation days during your semester abroad; plus, 3-5 month living in Mexico gives you tons of time to try all of these dishes.