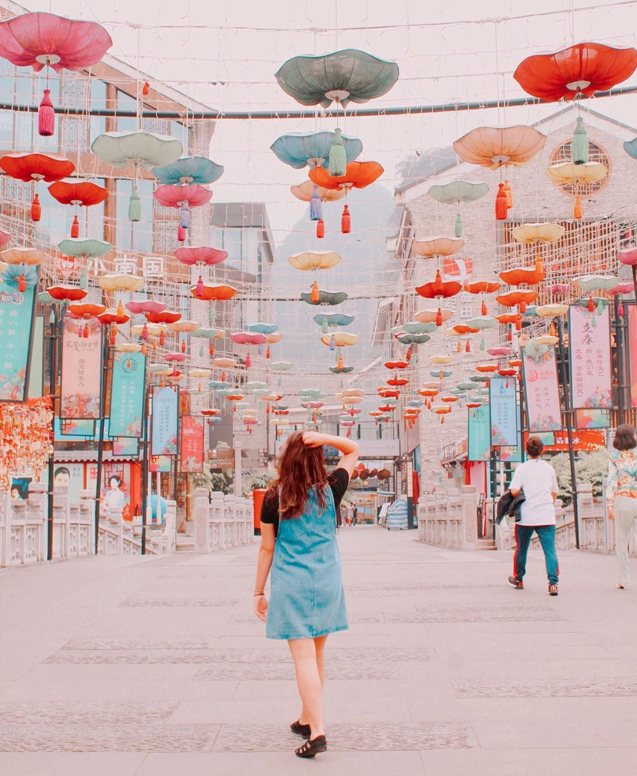 Sorry to make this harder than it needs to be, but there are about a million cool places in China you'll need to see when you go! But luckily for you, we've narrowed it down to the must-see spots depending on how long you're in this country.
---
*Quick ILP Update — we have closed our semester abroad program in China and are not updating info found in this post. We're keeping this post live as it may be a helpful resource for you, but know that information was last up to date at the time this post was published.
---

A trip to China will keep you busy, busy, busy! Even if you pick one or two cities, there are just so many things to do … but good luck choosing just a couple places to see because we have lots and lots of favorites. But if we had to narrow it down, we'd say a few cities make our "top spots to see in China" ... but also have a list of places to see if you're in the country longer than a couple of weeks.
Top Spots In China
Yanghuo + Guilin
Zhangjiajie
Beijing
Shanghai

Are You In China Even Longer?
Huanglong + Juizhaigou
Yungang Grottoes
Beaches In China (+ A Little About Weihai)
Weifang's Kite Festival
Xian
Chengdu + Leshan
Ordos, Inner Mongolia
Top Spots In China
If you're only in China for a short time, we'd suggest just taking the top top top spots to see (but just know there are SO many other gems to experience). Here are the must-see spots you have to fit into your itinerary.
Yangshuo + Guilin
If you're a lover of Pinterest, you've probably seen the famous rice terraces of China found near a town called Guilin right? Any guide will send you there...but there's actually another lesser known town right next door - and not to knock the rice terraces at all, but you'd be seriously missing out if you didn't know to go spend a few days in Yangshuo and Guilin.
Fall in love with Dr. Seuss mountains and wear flower crowns while you float down the river on a bamboo raft? Yes please!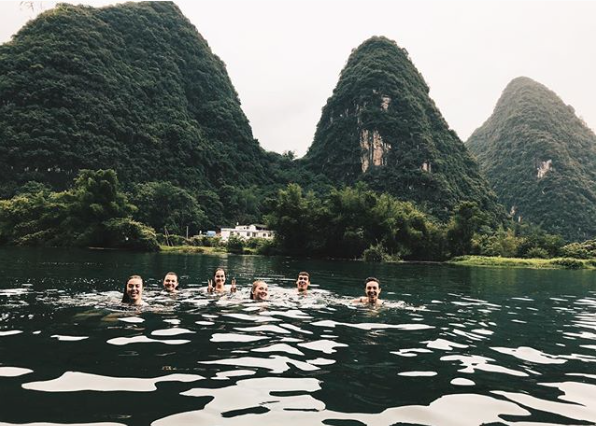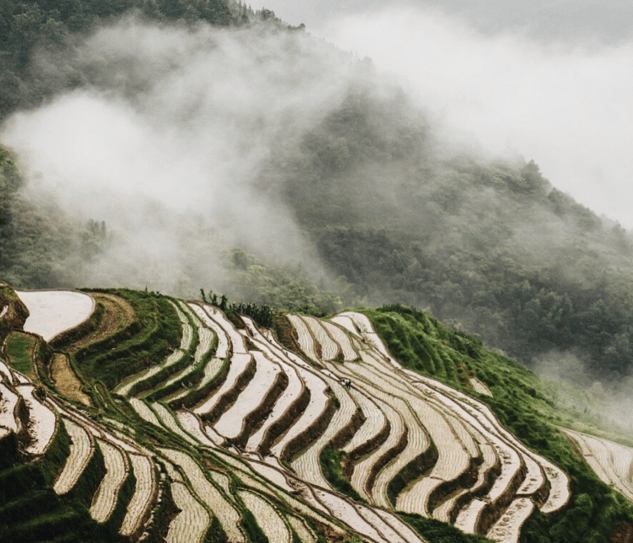 Zhangjiajie
Get out your cameras because the mountains in Zhangjiajie are unbelievably photogenic. In a perfect world, you'd have a couple days to spend in the Avatar Mountains — the ones that inspired the Avatar movie!
One of the best parts is that pretty much only local Chinese tourists know about these mountains (and serious photographers), which means your friends back home will definitely be shocked and amazed when you start posting your photos of these incredible mountains that are such a hidden gem!
You can say you're a real traveler when you've explored this part of China. Get more info about Zhangjiajie here.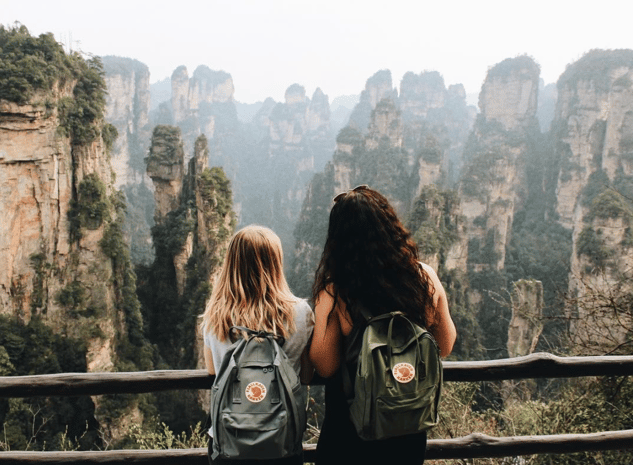 Beijing
This city I'm sure you've heard of and you just have to see the Great Wall while you're here. While you're in Beijing, you should also sharpen up your bargaining skills at the Pearl Market. This is one of the biggest markets in the world. We're talking multiple levels and thousands of vendors selling every knockoff your heart could ever want for crazy low prices.
Oh, and don't forget about the Forbidden City, The Temple of Heaven and Tiananmen Square — this city will keep you very busy. Get our guide on Beijing here.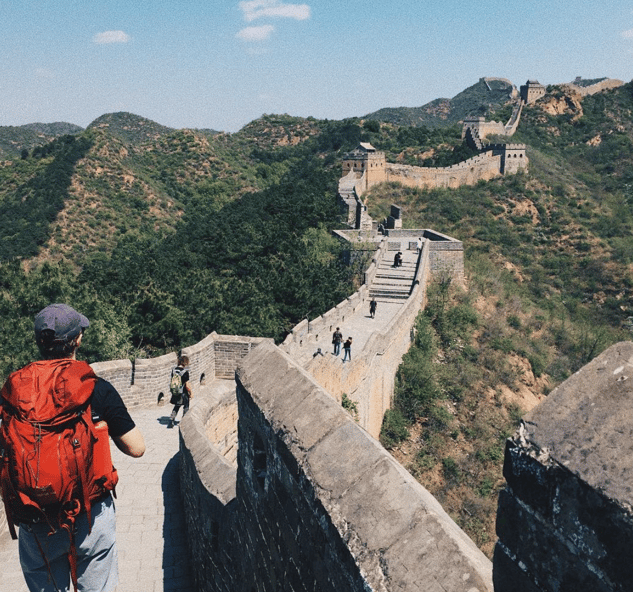 Shanghai + Nearby Day Trips
There are lots of hidden gems in Shanghai so you can choose what you'd love to do here whether that's wandering the alleyways of Tianzifang, gazing at the Bund skyline or eating your fill of Shanghai dumplings. Get our go to guide for Shanghai here.
Water Towns
Just outside of Shanghai you'll find several "water towns" that are incredibly picturesque. You can stroll the river, check out shops and architecture, and of course grab a yummy bite to eat.
A few towns worth stopping by if you have time for a day trip from Shanghai are:
Suzhou (60 mins from Shanghai and the most famous)
Hangzhou (less than an hour from Shanghai)
Tongli (30 mins from Shanghai)

Nanxun (3 hours from Shanghai and another stand-out)

Zhujiajiao (less than an hour from Shanghai)
Hangzhou is a bit different because you won't see a village built on canals; but there is a gorgeous lake (West Lake) you can rent bikes to ride around and the Qiantang River that runs the outside rim of the city. Beware though; When I was volunteering in China, we went to Hangzhou on a Chinese holiday and it was packed — like "thousands of people", packed ! It definitely would be more enjoyable with less crowds … talk about a popular tourist attraction.
My personal favorite (and where I'd send you if you only have time for one) is Suzhou. It's been nicknamed "the Venice of the east". You'll love the beautiful bridges, canals, and amazing gardens. You can't miss Shantang Street — This is the most famous street in Suzhou; it's got the iconic canals, lined with white-washed buildings and black tiled roofs that will fill up your camera feed. The street is a couple of miles long, and the most iconic shots are along the older sections — one of the most photograph spots (for good reason) is right by the circle bridge known as Tonggui Bridge. In the same section, you can spot old residential houses that have been there for hundreds of years … you'll also see lots of tea houses, snack stalls and souvenir stands selling things like pottery, calligraphy sets and other favorites.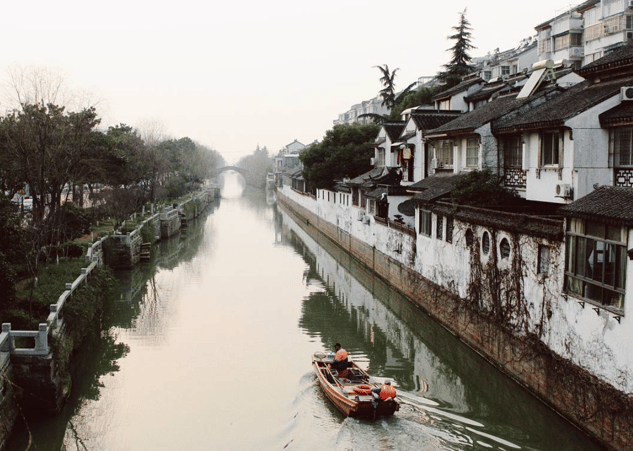 Are You In China For Even Longer?
But for anyone dying to see more of China, we have great news for you — our ILP volunteers spend a semester living abroad here and get vacation time to see these places and a few more! As an ILP volunteer, you'll spend about a half day volunteering, so you'll have time on the weekends to visit favorite cities and also have vacation time to explore even more cities, like these:
Huanglong + Jiuzhaigou
These national parks are unbelievably gorgeous — they both have stunning pools or lakes of the most beautiful water, but have completely different feels. Huanglong has these cascading pools that go all down this mountain, framed by green, green mountains. It's stunning.
The Jiuzhai Valley is also spectacular — it's this big park full of pretty, pretty lakes and pristine forest. You will not need to filter any of your Instagram photos because the water here is so colorful and clear. Here's more on Huanglong and more on Jiuzhaigou.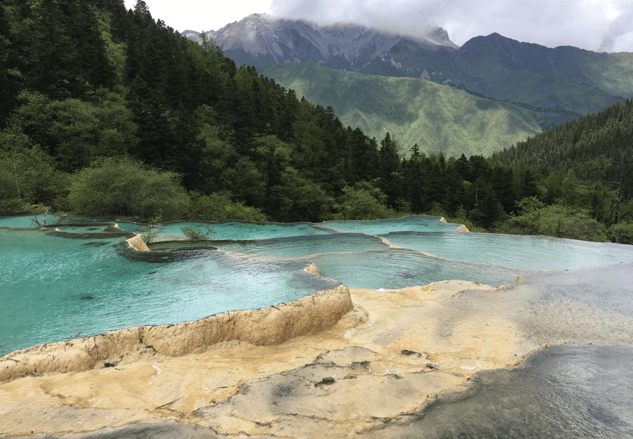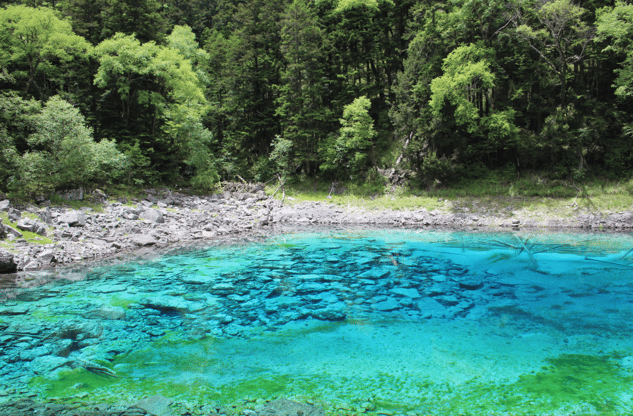 Yungang Grottoes
Hidden gem alert! I'm so glad I made the trek out to this section of China, because it ended up being one of my favorites. Found near the city of Datong, the grottoes are ancient Chinese Buddhist temples with an impressive history. The stone carvings and network of caves have been around for centuries, first thought to be around since the 5th and 6th centuries.
It's a UNESCO site and is often sited as one of the most influential forms of Buddhist art in the world, something that's even more impactful with a little history. There used to be many more cave networks supporting Buddhist art, but were destroyed in Mao's cultural revolution. The artwork here mostly remained unscathed, meaning you can walk through these passageways just like worshipers did centuries ago.
With over 200 caves, you'll want to hit the highlights, right? Most of the major caves are numbered 1-20 if that helps you get around. But if you're really looking to tighten your itinerary, I recommend you head to Cave #5 and Cave #6 — they are double caves, one housing a sitting Buddha Statue that's around 55 feet tall. It's the largest statue found in these grottoes. Find this guy in cave #5, but see the "most spectacular" grotto in the complex at cave #6. The carvings here are a series that detail the life of Sakyamuni, outlining how he became a monk then to be Buddha.
#9, 10, 11, 12 and 13 are also worth seeing, home to the only sculptures with color. Another thing to note? Cave #12 is sometimes nicknamed the "cave of music" thanks to the carved musical instruments found in the rock.
#16, 17, 18, 19, and 20 are also some of the other noteworthy caves to stop into, all constructed under the same monk, Tan Yao. They're nicknamed the Tan Yao caves if you want to really tap into the lingo. These are supposedly the oldest caves, built to impress the imperial power of the royal family (of the Northern Wei Dynasty). You'll easily recognize cave #20, there's a huge sitting Buddha to admire.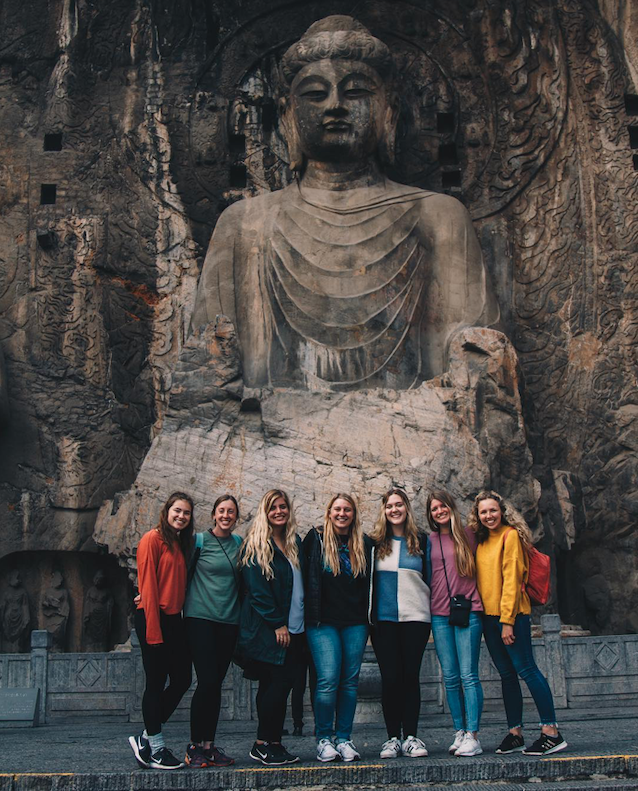 Beaches In China
Yep, you might not think of beaches when you think of China (because it's known for so many other amazingly unique features), but there's an entire coastline to consider. Plus several islands! Here are a few to check out if you need some ocean views for your trip:
Rizhao
Zhuhai
Xiamen
Weihai
A Little More About Weihai
A bit more about Weihai — it is a hub in the northeast with connections to several other locations in China that you might want to see. Overall, Weihai feels urban, but because it sits on the coast you've also got beach access. You'll find sandy shores where you can people watch (there are some fishermen who frequent the area). International beach is a favorite, as is Castle beach, mostly because there's a picturesque castle situated on the golden sand. If you find yourself in Weihai, visiting LiuGong Island is a fun afternoon, taking a picture at Happy Gate, and snagging dinner at the Night Market are all fun activities.
Aside from the beach, if you're in Weihai and looking for more nearby sites to explore, here's a few to check out:
Visit Europe In Qingdao

Jinan's Huge Gold Buddha
See The Sunrise On Mount Tai

Hang Around Yantai + Go Island Hopping

See Weifang's Kite Flying Festival (more on that below)

Find Confucius in Qufu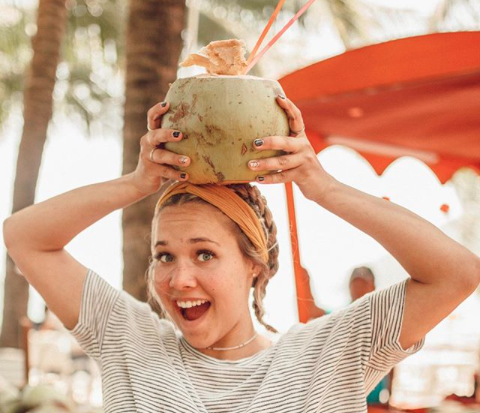 Weifang
If you didn't know, kite flying is a huge pastime in China and has pretty historic roots (kite flying is believed to have started in China) — and this little spot is actually deemed the "kite capital of the world".
There's an annual festival here that has been going on for years, drawing in thousands of tourists from all over the world. It's a big event, spanning a couple of days that begins with a huge opening ceremony, ends typically with fireworks, with 2-3 days of competitive kite flying in the middle.
It's held annually, usually in the month of April. You can easily Google "Weifang Kite Festival" and see if the dates are posted for the year you are wanting to visit. Get a peek at what some of the kites have looked like in years past plus more information on the Weifang Kite Festival Facebook Page.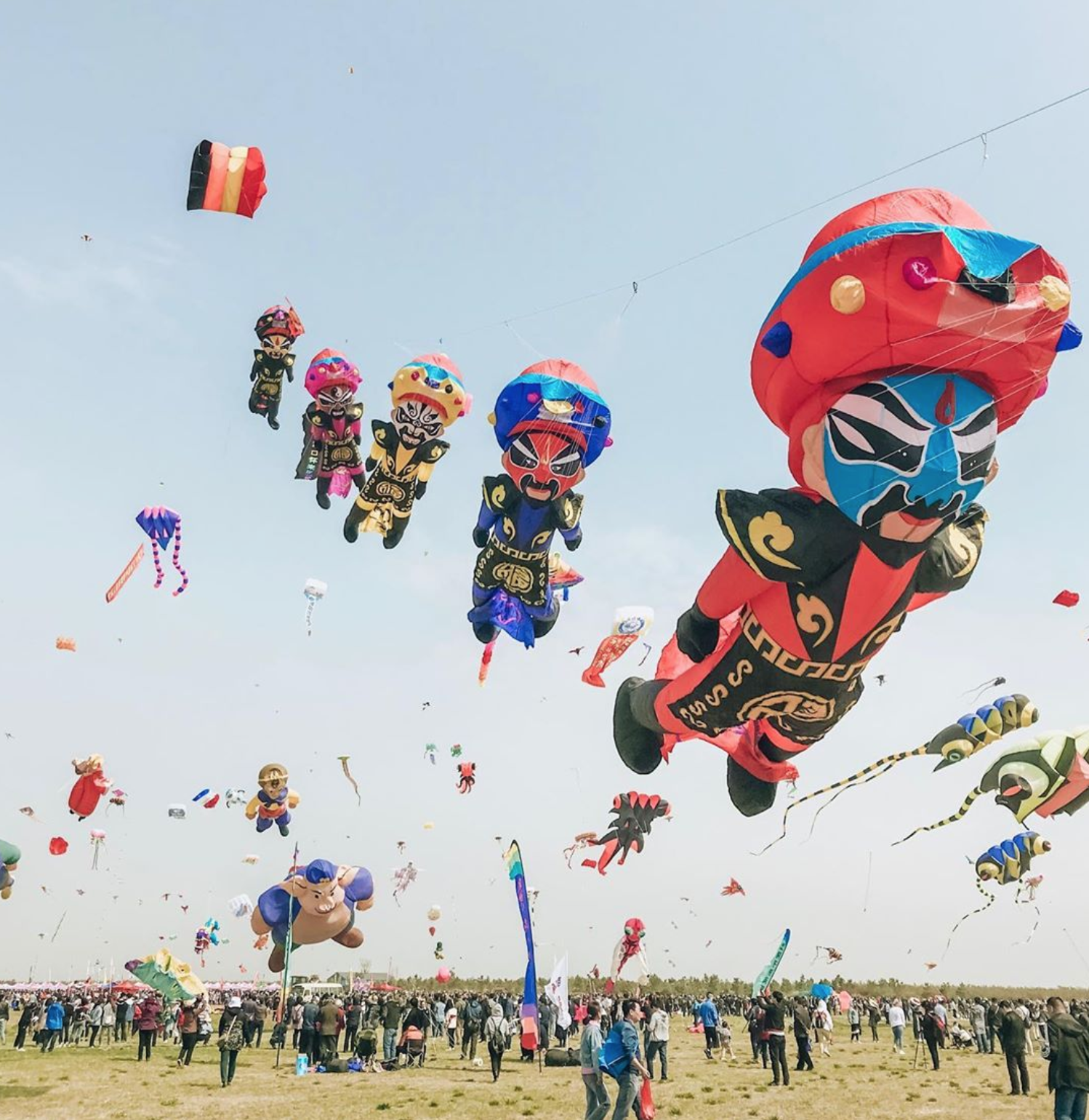 Xi'an
Come see the Terracotta Warriors! While you're in the great city of Xi'an, I highly recommend renting bikes to ride the outer wall, grabbing lunch in the Muslim Quarter, and touring the Great Mosque, and of course, seeing this world wonder!

The Terracotta Warriors were discovered by some local farmers in March of 1974. They were digging a well, and little did they know they were making one of the most significant discoveries in a lifetime. They struck gold when they dug into a pit containing nearly 6,000 clay warriors!
Fun Fact: They have only excavated 2,000 of the 6,000 warriors! When you visit, you'll be able to see spots that are still be excavated and categorized. It's rad.
These warriors were built as part of Emperor Qins mausoleum (or tomb). They were built to guard the Emperor after his death. It is believed that Qin started building his mausoleum when he was just 13 years old. It wasn't even completely finished by the time he died just 35 years later.
Getting Here + A Few Tips: From the East Square of the Xi'an Railway Station just take a bus. For around $1USD, take tourist bus No. 5 (306) and get off at "Bing Ma Yong" (or Terracotta Warriors) Station. Or, from the gate of Tang Paradise you can take bus 307 for the same price and get off at the same "Bing Ma Yong" station. Taxis are also a good choice.

I would definitely recommend getting a guide. They have guides in English that you can get for around 100RMB so split the cost with your travel group. You'll learn tons of information about the warriors that'll make the whole trip even better.

Tickets to get into the Museum are RMB150 ($23USD), bring your student ID and try to get the discounted price — oh and the whole museum is open from 8:30AM to 5:00 PM.

You can take a free shuttle bus to the actual mountain where Emperor Qin is buried. The shuttle buses leave about every 15 minutes, and are located just outside of the entrance of the warriors.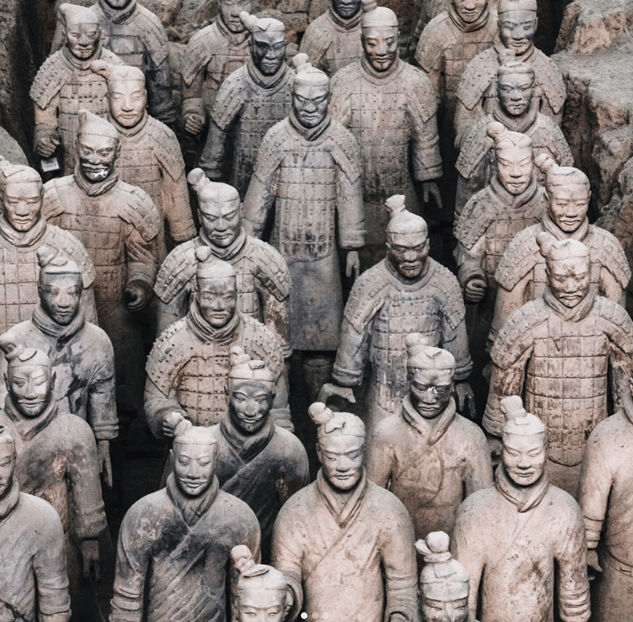 Chengdu + Leshan
The adorably cute Giant Pandas call Chengdu home, so travel here to see these giants in real life — get to the Breeding and Research Center early to catch them snacking on bamboo.
To see the biggest Buddha ever, (seriously, it's huge — you could fit about 80 people just on one shoulder!) come to Leshan! The two cities are pretty close together, so you can definitely see them in the same trip.
Here's more on Chengdu (which has info on Leshan as well).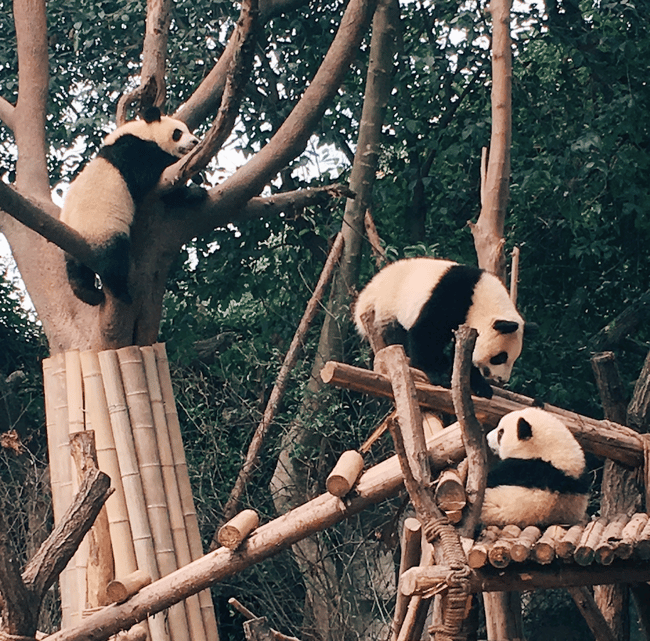 Ordos, Inner Mongolia
If you're looking for a unique adventure that's totally off the beaten path, this may be it! Inner Mongolia is an autonomous region of northern China, often overlooked by tourists and therefore less traveled. But still totally possible — with an airport right in Ordos it's fairly easy to get here from just about anywhere in China.
Ordos is one of the main subdivisions where you may want to come spend a few days. Just be ready for adventure, especially because it's likely that you won't meet anyone who speaks English here! This isn't a major tourist attraction, but if you've experienced crowds in China you'll understand why that's such an appeal.
The Gobi dessert sand dunes (and activities there) are the highlight of this trip, especially because it's such a different experience than other trips you've been taking in China. Here's a few tips to make it happen:
Head To Singing Sand Raving (The Xiangsha Wan)
First you'll need to take a bus from the Kangbashi district of Ordos to the Dongsheng district. It's the same city, just the two halves of Ordos are split and separated. You can catch this bus to the long-distance station in Kangbashi (ask around if you're not sure).
At the ticket counter, you'll need to get 35 Yuan tickets to 响沙湾 (Xiangshawan, the Singing Sand Ravine).
You can also get a ticket at the counter for ¥20 to 达拉特旗 (Dalateqi, the nearest town to the desert, 达旗 Daqi for short). You'll find in China that there are often people at bus stations who will help you arrange your transport. After being dropped off in Daqi, there was a taxi waiting to take them into the desert.
Inside The Dunes
You can pay for mini excursions like camel treks, sandboarding, and other adventures out on the dunes, or just hang out in the sand and take some amazing pictures.
The Xiangshawan is actually a huge resort complex. If you wander in deep enough, you'll find yurts and pools, play grounds and hotels that really liven up in the high season (May to September). While it's rather pricey to enter the resort and take part of the activities (cable cars can take you around, but plan on paying around 130 Yuan), the area is so photogenic you might just want to hang around and take pictures.
Getting Back
You will need to double check your bus drop off to make sure you have the return times ready, or hope that you can get a security guard to call you a cab to take you back to a city where you can get a bus back to Dongsheng.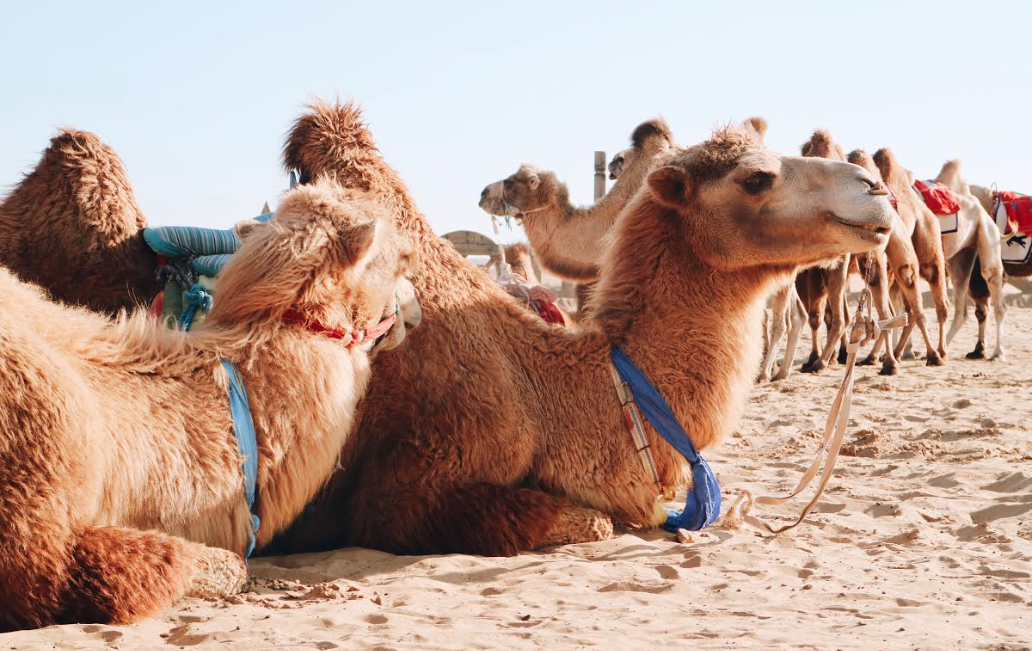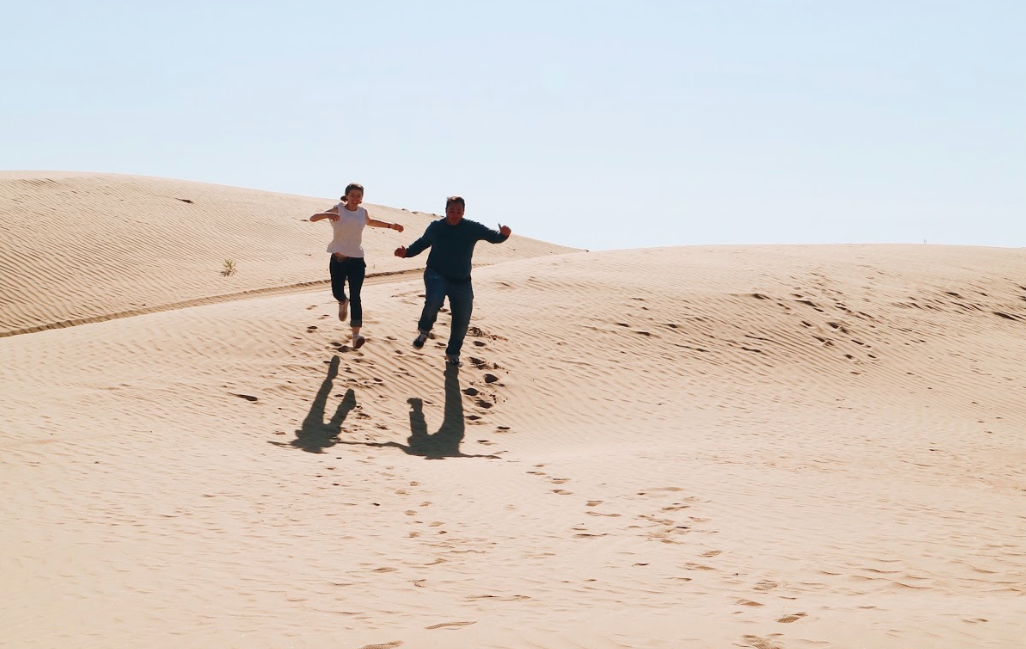 Ready for more world adventures?


We (International Language Programs) host volunteer programs in a handful of different parts of the world. Our volunteers are college-aged individuals who teach English part-time and have weekends plus vacation days off to travel. This means that you get to teach the cutest kids during the week, then hop on a train, plane, or bus to explore everything that country has to offer! Learn more on our Instagram: