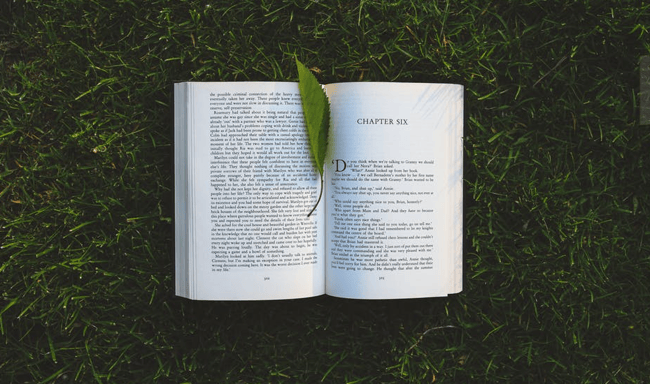 Add these books to your 2019 reading list and we don't think you'll be disappointed one bit...
There's nothing better than grabbing a book and curling up to read. Whether you find yourself reading on your couch or on a long flight to your next destination, books are the best way to pass time as well as open your mind to new places, cultures, people, and ideas.
Here are some of our current favorites you should add to your 2019 reading list if you haven't read them already!
The Dollmaker of Krakow
The Help
Red Scarf Girl
The Language of Flowers
Kisses From Katie
Becoming
All The Light We Cannot See
The Nightingale
Eleanor Oliphant Is Completely Fine
What Alice Forgot
The Storied Life of A.J Fikry
The Hate U Give
Your 2019 Must Reads
This was a hard list to narrow down — too many choices. Here's a bit of background and an overview of each book so you can make your own list.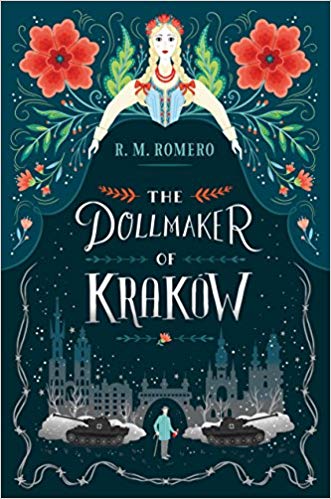 The Dollmaker of Krakow
—

R.M Romero

When you're volunteering in Europe and headed to Poland on vacation this book is especially perfect for you! You'll get a good taste of what Krakow was like in WWII helping you love and respect this city even more for what they've been through.

Here's a quick review and overview of the book:

"There are two worlds depicted in this story: the magical Land of the Dolls and the very real setting of Krakow, Poland, during the German occupation at the start of World War II. Karolina is a doll whose King and Queen have been overthrown by huge, evil rats. She is a prisoner in her own home as the rats wreak havoc and devastation everywhere. When she is able to escape to the forest, a mystical wind whisks her to the Toy Shop of Cyryl, a lonely dollmaker in Krakow. He crafted Karolina to resemble a doll his mother had owned as a child, yet is astounded when Karolina speaks to him. She soon draws him out of his shell, and he begins to smile again. They befriend Josef, a Jewish violinist, and his young daughter, Rena. Because of the insidious evil of the Nazis, they fear their friends are in dire danger. When Josef and Rena are forced into a ghetto, Karolina encourages Cyryl to use his magic to help. He successfully transforms the children in the ghetto so they can be smuggled out to safety. Unfortunately, the violinist and dollmaker do not share this happy ending." -Maria LaRocco, Cuyahoga Public Library, Strongsville, OH
The Help
—

Kathryn Stockett

Maybe you've seen the movie and haven't read the book yet (me until this week!). Now is the time to read this amazing book. It will open your eyes to history and you'll fall in love with the characters.

"Aibileen is a black maid in 1962 Jackson, Mississippi, who's always taken orders quietly, but lately she's unable to hold her bitterness back. Her friend Minny has never held her tongue but now must somehow keep secrets about her employer that leave her speechless. White socialite Skeeter just graduated college. She's full of ambition, but without a husband, she's considered a failure.

Together, these seemingly different women join together to write a tell-all book about work as a black maid in the South, that could forever alter their destinies and the life of a small town..." -Kathryn Stockett
Red Scarf Girl
—
Ji-Li Jang
ILP China volunteers you HAVE to read this before you go to China. And to everyone else who loves a true story, you need to read this too! It's an easy ready and you'll enjoy every second of it.
"It's 1966, and twelve-year-old Ji-li Jiang has everything a girl could want: brains, popularity, and a bright future in Communist China. But it's also the year that China's leader, Mao Ze-dong, launches the Cultural Revolution—and Ji-li's world begins to fall apart.
Over the next few years, people who were once her friends and neighbors turn on her and her family, forcing them to live in constant terror of arrest. And when Ji-li's father is finally imprisoned, she faces the most difficult dilemma of her life." - Publishers Weekly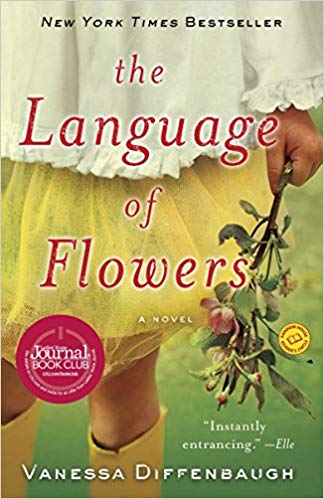 The Language of Flowers
—

Vannessa Diffenbaugh

"The Victorian language of flowers was used to convey romantic expressions: honeysuckle for devotion, asters for patience, and red roses for love. But for Victoria Jones, it's been more useful in communicating mistrust and solitude. After a childhood spent in the foster-care system, she is unable to get close to anybody, and her only connection to the world is through flowers and their meanings. Now eighteen and emancipated from the system with nowhere to go, Victoria realizes she has a gift for helping others through the flowers she chooses for them. But an unexpected encounter with a mysterious stranger has her questioning what's been missing in her life. And when she's forced to confront a painful secret from her past, she must decide whether it's worth risking everything for a second chance at happiness"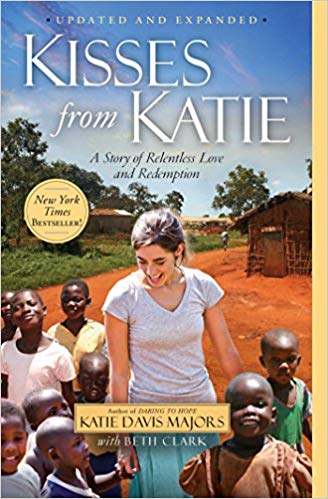 Kisses From Katie
—

Katie Davis Majors

This will always been one of my favorite books. It will change your life and make you want to step outside of yourself. After you volunteer in Uganda with us, we have a feeling you'll fall in love just like she did.

"Katie Davis Majors left over Christmas break of her senior year for a short mission trip to Uganda and her life was turned completely inside out. She found herself so moved by the people of Uganda and the needs she saw that she knew her calling was to return and care for them. Katie, a charismatic and articulate young woman, adopted thirteen children in Uganda and has established a ministry, Amazima, that feeds and sends hundreds more to school while teaching them the Word of Jesus Christ."
Becoming
—
Michelle Obama
Becoming is Michelle Obama's memoir and has some real gems in it. Definitely one you need to add to your list. Here's a quick quote I loooove from the book.
"For every door that's been opened to me, I've tried to open my door to others. And here is what I have to say, finally: Let's invite one another in. Maybe then we can begin to fear less, to make fewer wrong assumptions, to let go of the biases and stereotypes that unnecessarily divide us. Maybe we can better embrace the ways we are the same. It's not about being perfect. It's not about where you get yourself in the end. There's power in allowing yourself to be known and heard, in owning your unique story, in using your authentic voice. And there's grace in being willing to know and hear others. This, for me, is how we become."
All The Light We Cannot See
—
Anthony Doerr
"Marie-Laure lives with her father in Paris near the Museum of Natural History, where he works as the master of its thousands of locks. When she is six, Marie-Laure goes blind and her father builds a perfect miniature of their neighborhood so she can memorize it by touch and navigate her way home. When she is twelve, the Nazis occupy Paris and father and daughter flee to the walled citadel of Saint-Malo, where Marie-Laure's reclusive great-uncle lives in a tall house by the sea. With them they carry what might be the museum's most valuable and dangerous jewel."

The Nightingale
—
Kristin Hannah
"With courage, grace, and powerful insight, bestselling author Kristin Hannah captures the epic panorama of World War II and illuminates an intimate part of history seldom seen: the women's war. The Nightingale tells the stories of two sisters, separated by years and experience, by ideals, passion and circumstance, each embarking on her own dangerous path toward survival, love, and freedom in German-occupied, war-torn France―a heartbreakingly beautiful novel that celebrates the resilience of the human spirit and the durability of women. It is a novel for everyone, a novel for a lifetime."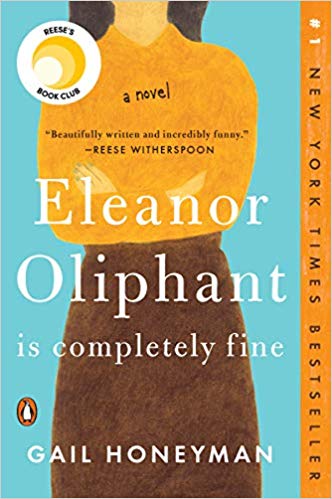 Eleanor Oliphant Is Completely Fine
—
Gail Honeyman
"Meet Eleanor Oliphant: She struggles with appropriate social skills and tends to say exactly what she's thinking. Nothing is missing in her carefully timetabled life of avoiding social interactions, where weekends are punctuated by frozen pizza, vodka, and phone chats with Mummy.

But everything changes when Eleanor meets Raymond, the bumbling and deeply unhygienic IT guy from her office. When she and Raymond together save Sammy, an elderly gentleman who has fallen on the sidewalk, the three become the kinds of friends who rescue one another from the lives of isolation they have each been living. And it is Raymond's big heart that will ultimately help Eleanor find the way to repair her own profoundly damaged one."
Get it here
What Alice Forgot
—
Liane Moriarty
"Alice Love is twenty-nine, crazy about her husband, and pregnant with her first child. So imagine Alice's surprise when she comes to on the floor of a gym (a gym! She HATES the gym) and is whisked off to the hospital where she discovers the honeymoon is truly over—she's getting divorced, she has three kids, and she's actually 39 years old. Alice must reconstruct the events of a lost decade, and find out whether it's possible to reconstruct her life at the same time. She has to figure out why her sister hardly talks to her, and how is it that she's become one of those super skinny moms with really expensive clothes. Ultimately, Alice must discover whether forgetting is a blessing or a curse, and whether it's possible to start over."
If you haven't seen the movie yet, I recommend doing that as soon as you finish the book. It's beautiful.
The Storied Life of A.J. Fikry
—
Gabrielle Zevin
"A. J. Fikry's life is not at all what he expected it to be. He lives alone, his bookstore is experiencing the worst sales in its history, and now his prized possession, a rare collection of Poe poems, has been stolen. But when a mysterious package appears at the bookstore, its unexpected arrival gives Fikry the chance to make his life over--and see everything anew."
The Hate U Give
—
Angie Thomas
"Sixteen-year-old Starr Carter moves between two worlds: the poor neighborhood where she lives and the fancy suburban prep school she attends. The uneasy balance between these worlds is shattered when Starr witnesses the fatal shooting of her childhood best friend Khalil at the hands of a police officer. Khalil was unarmed.
Soon afterward, his death is a national headline. Some are calling him a thug, maybe even a drug dealer and a gangbanger. Protesters are taking to the streets in Khalil's name. Some cops and the local drug lord try to intimidate Starr and her family. What everyone wants to know is: what really went down that night? And the only person alive who can answer that is Starr."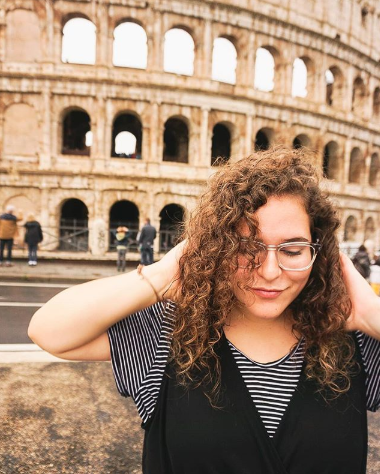 Prefer to read your books on a plane ride to a new adventure
(not just your couch?)
We're with you on that one! If you're looking for a change of scenery, the opportunity to travel, and the perfect way to serve others, then you're in the right place! Click the button below learn more about becoming a volunteer and participating in a semester abroad with ILP.