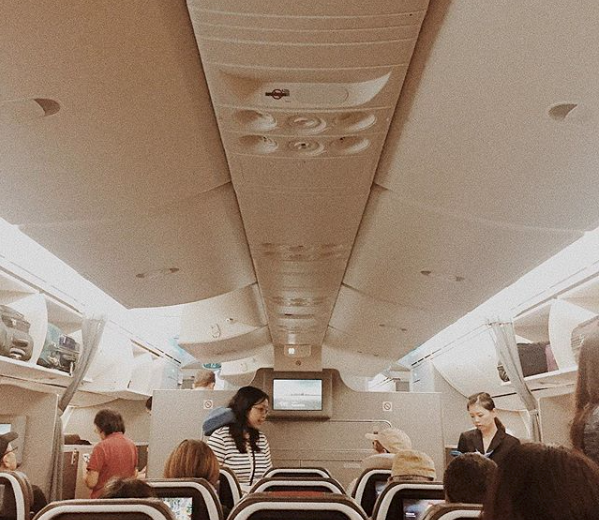 I'm a huge podcast junkie when I am driving around, taking a walk around the neighborhood, when I'm cleaning the house, and especially when I'm traveling. … basically, I'm constantly listening to podcasts, and have more than a few for you to check out.
I was totally converted to podcasts before I took a big trip to Asia, but that long trip changed my habits for good. I had a lot of free time which meant podcasts for walks around markets, bus and train rides, plus the long flight there and back. Now, I can't kick the habit.


---
Interested in podcasts and travel?
This guide is all about the things you need to know + things to do in your twenties
---

There are something like 2 million different podcasts (and over 48 million episodes) to choose from, I've narrowed it down to a few I absolutely love and threw in some recommendations from my fellow-podcast loving friends. Here are the categories:
Just so you know, this post was originally published in 2019, but got a 2021 refresh to add new favorites.
True Crime Podcasts
Guilty as charged, this is my favorite genre of podcasts to listen to (and not just around Halloween). This list is mostly curated by me with some fellow crime-loving-listener friends with suggestions. There are a few on here you may have heard about, but they recently got a refresh with new episodes, new developments, or a tv series.

As a heads up, this genre typically deals with some material that may be difficult for some listeners, so use your best judgment.
Criminal
Criminal is one I recommend to everyone. Phoebe Judge is the host and tells you all about the most fascinating criminal stories. The base of the podcast is loose — any "criminal" activity counts (like this one guy who wondered if he could rob a bank so he tried it out … again, and again, and again). Another favorite episode is about a woman who was living alone only to notice that things started going missing: a can of soda here, her book moved rooms while she was at work. I won't spoil the ending of episode 71, "a bump in the night" but it's a freaky one!
There are more traditional stories of crime, like murder and theft, but others that are more surprising. Phoebe gives a heads up if the particular episode contains some content that may be difficult for some listeners so listen for that before starting an episode. This podcast is one of the first up here for a reason!
Murder With My Husband
Tune into a husband-and-wife duo who are detailing dozens and dozens of true-crime podcasts ... the twist to this narrative is the nature of this marriage. The wife, Payton, is absolutely true-crime obsessed, binging CSI instead of cartoons as a kid. But her husband? He absolutely hates the genre. A friend of mine binged nearly every episode in 2021.
Listen to Murder With My Husband
The Drop Out
Another binge-worthy podcast is focused on Elizabeth Holmes, who was called the next Steve Job, forming her own company that was supposed to help millions. Her blood-testing was projected to completely revolutionize the healthcare industry … so how did the youngest self-made female billionaire lose it all?
This series has twists and turns, that makes it hard to stop listening to. Block out time for a long flight because you'll want to listen to the next episode as fast as possible (I may or may not have canceled plans to finish this podcast).
This podcast has recently gotten a refresh, as Holmes goes to trial in 2021.
Crime Junkie
Join hosts Ashley Flowers and Brit Prawat, two friends who are obsessed with all things crime-related. Episodes are about conspiracies, missing people, serial killers, and more and are one of the true crime podcasts out there that is clean, as far as language goes (maybe an alternative to the ever so popular "My Favorite Murder" if you're trying to avoid some language?").

Just so you know, not every story has a resolution on this podcast, so if you have to know "who did it" this one might not be for you. But if you're an "all things True Crime" fan, you'll love it.
To Live And Die In LA
I tried to listen to this podcast only when I was commuting, but I couldn't resist and kept the episodes playing all day until I finished the series. By the same creators of Up and Vanished (another good one!), the disappearance of Adea Shabani is explored by host Neil Strauss in season one. Strauss interviews friends, family, and the boyfriend unraveling what really happened to Adea. There are some episodes which contain explicit language, just so you know.
The Shrink Next Door
+ The Show
I'd use the word "completely unbelievable" to describe the plot of this true story. The host, acclaimed New York City journalist, happened to be neighbors with Ike, a wealthy therapist who threw lavish parties at his Hampton vacation house … but ended up being nothing like the man he said he was. The more you learn about Ike and his patients, the more you're totally shocked.
This podcast has also gotten a 2021 refresh through a series on Apple TV, starring Paul Rudd and Will Ferrell.
Listen to the Shrink Next Door
Dr Death
+ The Show
"Do no harm" in the medical has new meaning after listening to this podcast. Christopher Duntsch was a brain surgeon who's been accused of malpractice: 31 of his patients were injured during the operation, and two died. This 2018 podcast is gripping, going through Dr. Duntsch's email, coworkers, patient interviews, and ultimately updates listeners on what happened with the case. A few minutes in and you'll wonder how in the world this doctor was allowed in an operation room. I blitzed through this in a weekend, and couldn't stop listening to the 10 episodes. There are a couple of instances of explicit language, just so you know.
Another podcast that's been in the limelight recently due to a 2021 television show on Peacock.
Dirty John + The Show
Another unbelievable story that made its way to a podcast series and now a Netflix series, Dirty John is about a relationship gone horribly wrong. When Debra Newell started dating John Meehan, her family instantly had their suspicions. The podcasts delves deeper and deeper into who John truly was, spinning a life of lies, manipulation, deceit, and murder (ie: it's another one to binge). There are some instances of explicit language when they're playing an audio clip or reading a quote, as a heads up.
You can also watch this drama unfold on Netflix.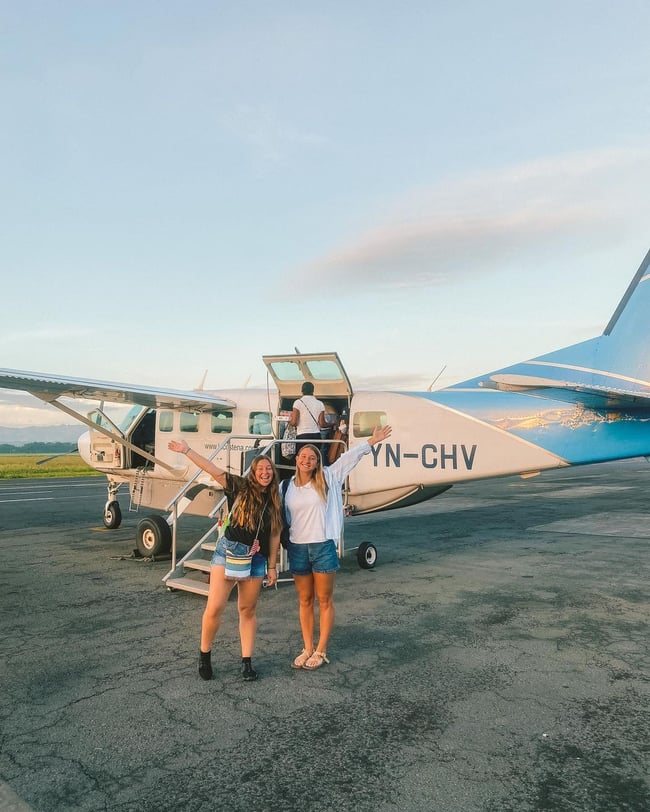 Stuff You Should Know Podcasts
Into nerdy podcasts? Looking for more historical ones? Want some podcasts that completely step up your small-talk game because you now know a hundred different fun facts about the building of the Panama canal? These ones are for you!
99% Invisible
This is my most favorite podcast, ever.
I've listened to every episode (close to 500 at this point) and have too many to recommend. It's structured as a design podcast, but hear me out. Host Roman Mars pulls podcast episodes out of the most fascinating topics: how the shot clock revolutionized the world of basketball, how a drought in California kickstarted the world of skateboarding, all about this phone booth out in the middle of the Mojave desert, how one man is trying to draw all the buildings in NYC … I could keep going, but I won't.
This podcast has something for everyone and I'm not even sorry for getting you hooked. Let me know if you want to be best friends with Roman because maybe we can all do brunch sometime in beautiful, uptown Oakland, California.
Revisionist History
Acclaimed journalist and author Malcolm Gladwell is the host of this podcast which is all about portions of history that are forgotten, or misunderstood. I'm a huge fan. There are 6 seasons out (so far) and kind of cover it all. Some seasons include a 3-part mini-series about the American Education System or another topic, while others are a stand-alone discussion about a whole host of subjects. Some of my favorite episodes have been a discussion about Winston Churchill's friendships and how it impacted the course of history and an in-depth look at McDonald's opening in Russia.
Once or twice you'll run into an episode that isn't suitable for all listeners (whether that's because of explicit language or material, but you'll see that marked by those episodes with a small "E").
Listen to the Revisionist History
Science Vs
Big big big fan of this podcast. When I first got the recommendation, I spent a whole weekend burning through a couple of seasons. Wendy Zuckerman is the host, who adds a clever narrative to some of the most interesting and controversial topics in a very-fun-to-listen-to Australian accent. The subjects are always really engaging and relevant and always backed up by science. You'll run into episodes covering the pros and cons of organic farming, the issue of gun control, the spread of the Zika virus, nuclear power, the Keto diet, vitamins + supplements, and more.
Invisibilia
Wondering about the unseen aspects of life that shape your everyday experience? This NPR podcast tackles it all, things like emotions, perceptions of others, opinions, biases, all told in an exceptionally captivating way. Tune into eight series (so far) of personal stories that let you dive deep into these unseen forces you didn't know had such an impact on decisions you make every day. I've picked around some of these episodes which have all been fascinating.
Stuff You Should Know
Amp up your small-talk game with this podcast (whose title kind of says it all). Each episode is a look at stuff you should know, ranging from pretty much every topic out there. Learn all about how the flu works, Cleopatra, the Tylenol murders, and emojis. There are over 1,000 episodes, so lots to listen to!
Listen to Stuff You Should Know
Stuff You Missed In History Class
Spend some time learning a bit more about the people and events you didn't learn about in school. The podcast covers a lot, from the ethics of an early surgeon, a closer look at the author who wrote "The Count Of Monte Cristo", a brief history of doughnuts, and more. Their website has everything broken up into categories if you want to know more about what's waiting for you.
Listen to Stuff You Missed In History Class
Stuff The British Stole
I got a taste of this podcast when they were highlighted in an episode of 99% Invisible and it's an interesting one I love listening to. The host highlights an object and i's origins, detailing the "wild, evocative, sometimes funny, often tragic adventure of how it got to where it is today". It certainly gives you a different mindset when wandering through world class museums filled with artifacts from a whole list of countries.
Listen to Stuff the British Stole
Song Exploder
Ever sat and wondered about how your favorite songs were written? Welcome to Song Exploder. The host interviews the artists themselves so you get a front row seat to how they came up with that catchy chorus, the story behind that one lyric, and other details. They'll play a bit of the song and pull out all of the details, before moving on. And at the end of the episode? They play the whole song and you feel like you're listening to it for the first time, all over again.
The podcast pulls from all kinds of genres, so it's a really rad way to find new bands and artists).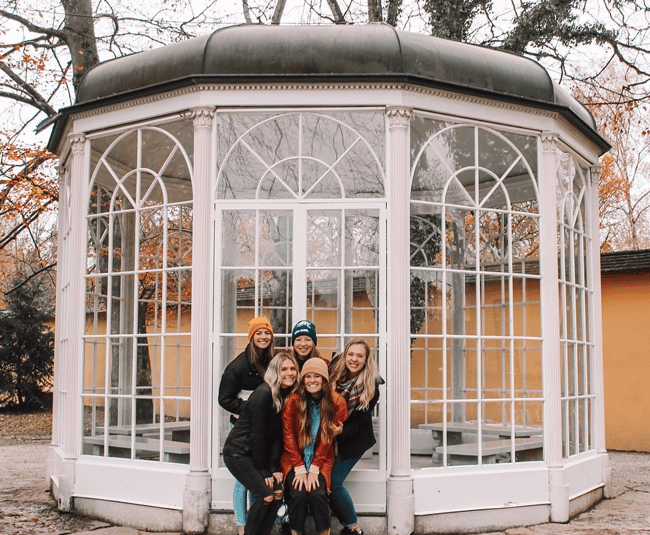 Personal Development Podcasts
By The Book
This podcast is kinda like a book club you can listen to — each episode takes a self-help book that is followed (exactly!) by the hosts so you can see which guidelines really changed lives, according to them ... It comes highly recommended from a friend of mine who's not only hugely inspiring but an avid reader.
We Can Do Hard Things
If you're a fan of the book "Untamed" (a wildly successful best seller), you'll probably be a fan of this podcast. Recommended by a friend of mine, episodes are hosted by author Glennon Doyle and her sister, who both started this podcast to help each of us go through the hard things in life. From caring for parents or children, managing or forging friendships, battling addiction or loneliness, struggling with life, setting boundaries, or finding peace, this podcast covers it all.
Listen to We Can Do Hard Things
Everything Happens
Another one by a very popular author, Kate Bowler, who wrote a very popular book ("Everything Happens For A Reason"). Bowler, who was suddenly diagnosed with stage IV cancer, talks with others who have had difficult circumstances to discover how they've changed and what they've learned.
Fleurish
A friend of mine suggests hanging out with the fun hosts of this podcast, with episodes meant to uplift, encourage, and help you by chatting about all sorts of topics.
Listen to Fleurish wherever you listen to podcasts.
Better Than Happy
The host of this podcast goes over pretty much every personal issue you could be dealing with — goals, spouses, friends, family members, body image, and more, and helps you overcome it all. The structure is relatable and goes over simple techniques to help you overcome these issues, grow yourself, and create a better mental space. At the core of each episode are ways to change your thoughts and outlook to be more positive, rather than negative.
Oprah's Super Soulful Conversations
Each podcast is about a different celebrity or well-known and incredibly successful individual who has experienced or studied real trauma. Oprah and her guest dive in about their individual expertise, their stories, and share some invaluable insights that you can apply to your own struggles.
Listen to Oprah's Super Soulful Conversations
The Lively Show
Jess Lively (the host of this show) is all about becoming a better you and how to live with real intention. You'll hear episodes focused on wellness, money, relationships, blogging, simplifying your life, food, motherhood, and just life in general. My podcast-listening friend said this is her favorite podcast to listen to!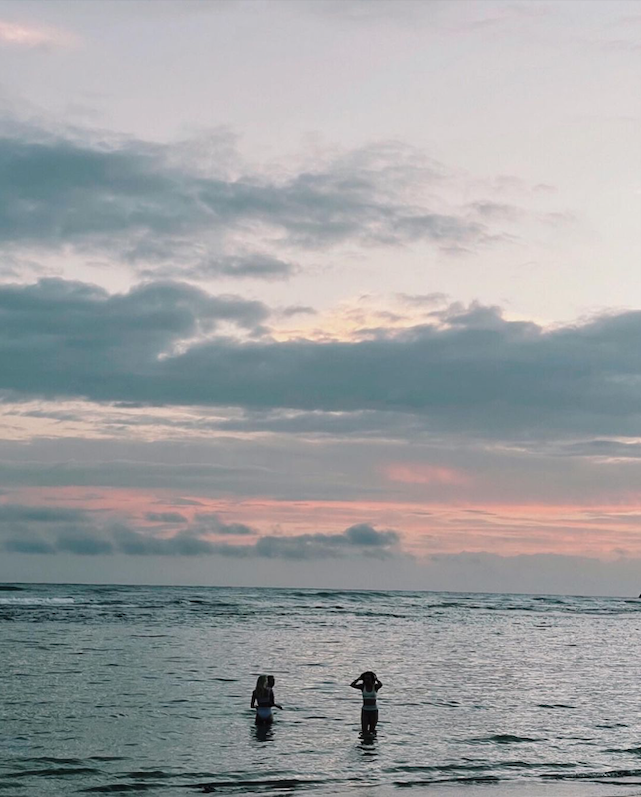 Podcasts You Just Need In Your Life
The Anthropocene Reviewed
I love this podcast so much and am having a hard time defining it in a way that will make you want to listen to every single episode multiple times. It's a podcast hosted by John Green, the famous YA novelist, and has a bit of a quirky approach: rating elements of our human experience on a five-star scale.

Green discusses his thoughts on Gingko trees, hot dog eating contests, Tetris, the Taco Bell breakfast menu, Haley's comet, cholera, and the plague — all in a way that's insightful, hilarious, and emotional. I stopped listening to this podcast while driving because I kept needing to pull over to type a contemplative quote in my phone, or Google a picture of what work of art Green was referencing.

This podcast is now a book available for purchase but can be listened to here.
The Bad Broadcast
A podcast that I didn't start listening to until recently when I had about six people in my life tell me I needed to listen to the episodes about bad roommates. Now, I'm hooked.
Host Madison Murphy is delightfully funny and pulls you in with her thoughts on so many topics I personally have the same feelings about. Tune into personal opinions on pop culture, food, some complaining about things that need to be complained about, and some hilarious listener stories that will make your in-laws, bad dates, roommates, and more way more manageable, because it could have been way worse.

Listen to the Bad Broadcast wherever you listen to podcasts.
Radio Rental
Remember Dwight from The Office? Of course you do! Rainn Wilson is now hosting his own podcast, where he tells the real life horror stories called in by listeners, posing as the owner of a defunct rental store. It's quirky, filled with bizarre stories, and a host we all love. I've listened to a few stories but have several friends who are absolutely obsessed.
Heavyweight
Have you ever looked back at your life, and wondered what things are like for the other person involved? Host Jonathon Goldstein talks with people who are looking for resolution or answers from their past and helps them reach it. The episodes and stories you will hear are exceptionally touching — like talking with a man who wondered what happened to the boy he accidentally hit with his car as he crossed the road. Or Brandon, who's wondering (15 years later) why the prettiest girl in school asked him to prom. Or a set of siblings who were separated at birth, and want to ask their birth mother "why".
Tiny Desk
This podcast (put on by NPR) is for all the music lovers out there. Each episode is a different artist giving you a mini concert. Sometimes it's acoustic, sometimes it's even covers. It's all good. You'll usually get artists talking about their songs, then playing, then talking again. I love getting those behind the scenes kinda stories and getting to know the personality of artists I love. There are some big names on there — everything from Taylor Swift to Lizzo to Sting to Weezer, but it's also one of the ways I discover my new favorite artists, too. Tiny Desk is a well-loved space so you'll be surprised by the range of really incredible artists that play here.
They've got both audio and video versions of their podcast episodes, but I subscribe to the audio because it's perfect for my drives to work.
This Is Love
Remember the host from the true crime podcast, Criminal? Phoebe Judge is back with another podcast "This Is Love" that I can't get enough of. I was a bit skeptical at first (I'm not one for sappy love stories) but this podcast explores the definition of love in the most captivating and creative ways. Listen about a village where it's good to be ugly, a woman who found a message in a bottle (and had to find the author), and all about the color blue. It's one of my most favorite podcasts I listen to.
Lore
Feel like it is Halloween all year long when you listen to this podcast. Aaron Mankhe's the host, and provides some eerie, suspicious and down right spine-tingling stories about folklore, dark corners of history, and human nature. I went to a live show of Lore's and majorly had a fan-girl experience — I love this podcast and have been listening since it first got started.
The Way I Heard It
It's described this way "A podcast for the curious mind with a short attention span" which is pretty fitting. Episodes are less than 10 minutes and they talk about someone or something famous and an unheard story about them. The twist? You don't know who it is until the end.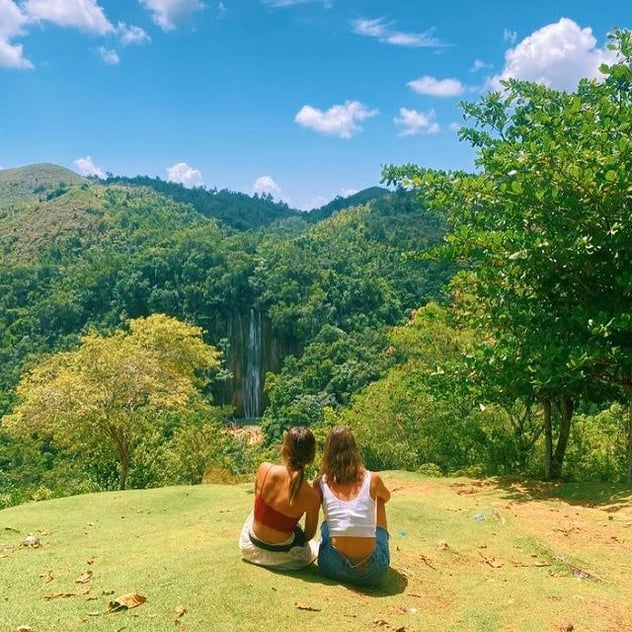 A Few Classics
There are a handful of podcasts I just love, but can't let go of, even though they've been around for a few years.
Serial (Season 1)
Maybe the podcast that started this podcast craze, Serial is one of the most popular podcasts ever. Each season dives deep into a single story, so no skipping around. The two seasons are wildly different (Season 1 deals Adnan Syed, who was arrested for the murder of his girlfriend while Season 2 discusses Sergeant Bowe Bergdahl, an American soldier who was charged with desertion after being held for five years by the Taliban). Both have some strong language, though season 2 is much more explicit.
Personal opinion: I couldn't get enough of Season 1 but couldn't get into Season 2, but maybe that's just me. Oh, and after you're done with season one you need to look up this, and laugh for days.
This American Life
This is an on going podcast that's been around for a while, and has an enormous following (for good reason). Episodes are focused around a theme that covers it all. It's a journalistic approach to stories that are personal, hilarious, intimate, political, insightful, thought provoking, and more.
Just so you know, not all episodes may be suited for all listeners. They give a forewarning if the episode isn't for everyone.
Office Ladies
Hang out with Pam and Angela from the Office on this podcast. Join Jenna Fischer and Angela Kinsey as they re-watch an episode of the more-than-popular sitcom, The Office and break it down for all the super fans out there. You'll hear a few behind the scene stories, commentaries, fast facts, and just get to hang out with two of your people from your favorite show.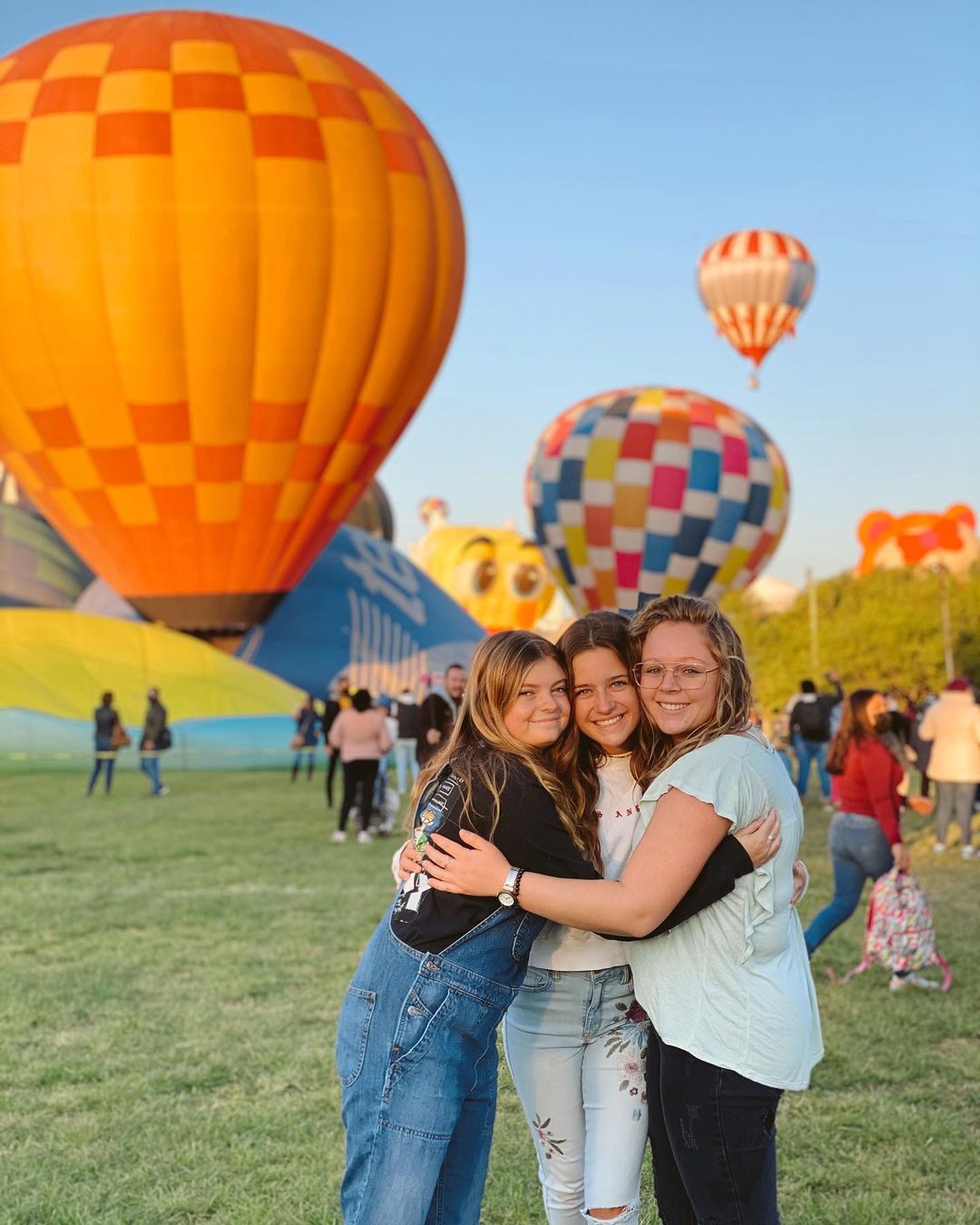 How To Listen To All These Gems
It's easy, no matter what device you're listening on. There are a handful of free platforms that allow you to tune in and download your favorite podcasts.
On my phone, I listen right on the pre-installed Apple Podcast app on my iPhone, but you can also listen on Google's Podcasts app if you're on Android, Spotify, Stitcher, and a few others. I actually like Spotify best, and find it a really easy way to share and save my favorites.
This article has a list of the most popular ways to listen to podcasts if you need a few more ideas.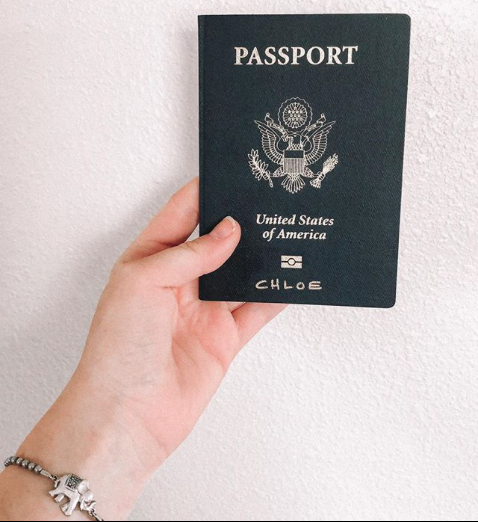 Looking for a long flight so you can listen to all of these podcasts?
I can help you there — I went to Asia with ILP, a non-profit organization who sends college-aged volunteers to teach English. I spent 4 months teaching English and traveling all around ... and loved it so much, I decided to volunteer for a second time in Europe. Come learn more here!