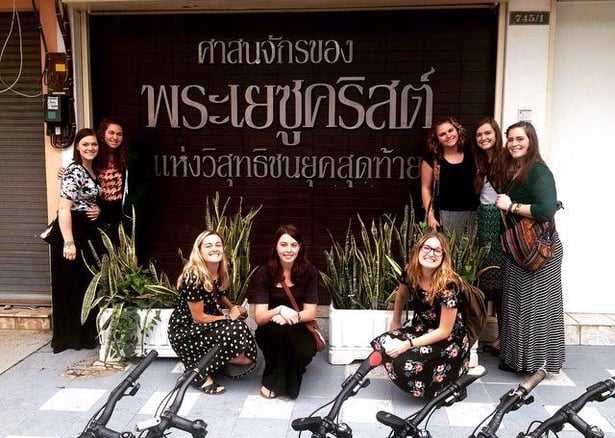 That is right, future ILP Thailand volunteers, the Church of Jesus Christ announced that they will be building a temple in Bangkok, Thailand.
---
Dreaming about joining LDS volunteers in Thailand?
Come learn about a semester abroad in Thailand
---


In April 2015, President Thomas S. Monson, prophet of the Church of Jesus Christ of Latter Day Saints, announced during General Conference that there are plans to build a temple in Bangkok, Thailand.
This will be the first Latter Day Saint temple in Thailand. In fact it will be the first in Southeast Asia, so it's huge news for all members of the church in Asia; currently, Thai members travel to Hong Kong to go to the temple which is over 1,000 miles away!
The new temple is currently in the very early planning stages which means there has not been a public announcement of the exact location for the temple, and no renderings are available for the public to view at this time.
What will this mean for our future Thailand volunteers?
While ILP is not affiliated with any church/religion, many volunteers that participate in our program are members of the Church of Jesus Christ of Latter Day Saints.
If you'd like to see the temple while you're in Thailand, keep your fingers crossed because there's no projected date that it will be able to be seen. Keep tabs on the updates for this temple by visiting this website.
All ILP Thailand volunteers already love visiting the amazing Buddhist temples on vacation and around town, and we're sure that the Latter Day Saint temple here will be an amazing addition to the rich culture and religious history of Thailand.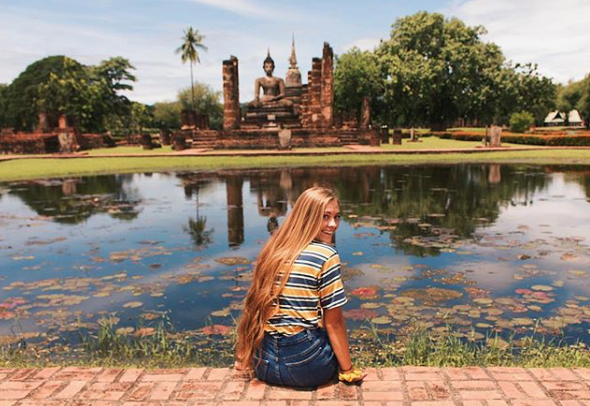 Interested in seeing Thailand for yourself?
You can plan your own 2-week trip, but living abroad for a semester there will give you the chance to see, do and experience so much more. ILP volunteers will be teaching English part time (no experience necessary) and have weekends off and vacation time to explore.
Get more info about your ILP adventure, right here: