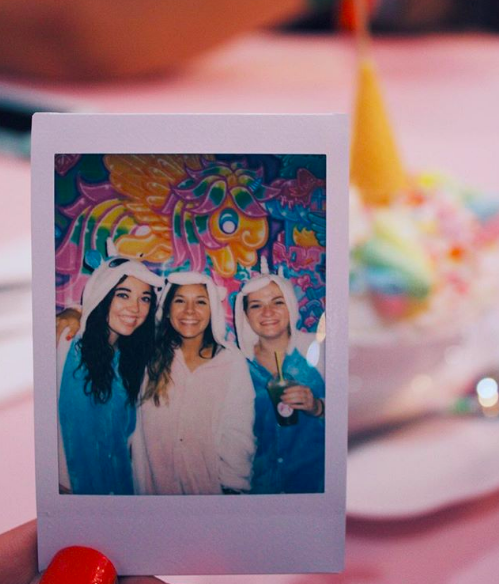 If you're in Bangkok and looking for a truly magical experience you're going to have to check out this cafe. I mean, look at it ... unicorns? It's sort of a dream.
All our ILP volunteers have fallen in love with this place. The Unicorn Cafe is a one of kind place and it truly is a magical experience. You'll need to add this to your weekend itinerary for Bangkok because if you don't you'll have major regrets!
Not an ILP volunteer yet? See what living in Thailand is all about, here.
Be prepared to walk into a dream when you enter the Unicorn Cafe. It's pink walls, rainbow colored everything, Little Pony figurines everywhere, and the unicorn mural will for sure leave you on cloud nine! Here's what you need to know about the cafe:
Tips for visiting the Unicorn Cafe in Bangkok
Here's How To Get There
Come Hungry
All About The Unicorn Onesie
Buy Some Unicorn Souvenirs
+ Cafe Hours (Closed Mondays!)
Here's How To Get There
The Unicorn Cafe is located in the Bang Rak district of Bangkok and is fairly easy to get to. All you need to do is put in your starting location here with Google Maps and it'll take you straight to it (you can select walking, driving or public transportation at the top depending on what you want).
An Uber, taxi or tuk tuk is also a great option. If you do decide to go with a taxi or tuk tuk, make sure you either get a metered taxi or decide on a fair price with your tuk tuk driver BEFORE you get in. Bangkok is known for raising their prices for tourists, so use caution. In my opinion, Ubers are always the best/safest option to avoid that particular scam.
Address: 44/1 ซอย สาทร 8 สีลม Khwaeng Silom, Khet Bang Rak, Krung Thep Maha Nakhon 10500, Thailand
Address in Thai: 44/1 ซอย สาทร 8 สีลม แขวง สีลม เขต บางรัก กรุงเทพมหานคร 10500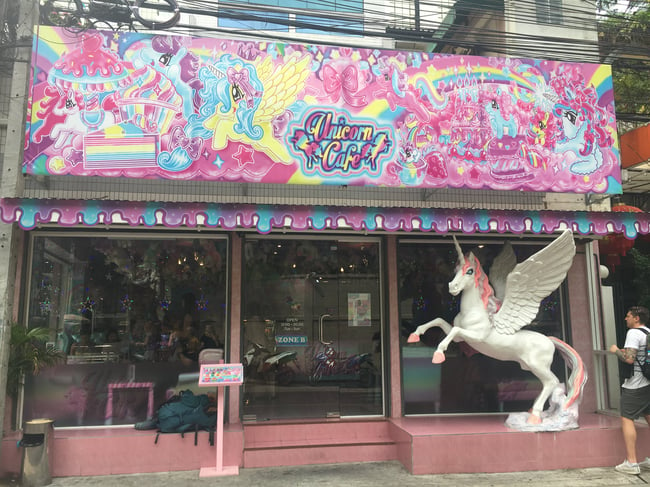 Come Hungry
If you the decor doesn't get you, the food for sure will. Almost everything is either rainbow or chocolate which we're not mad about. The cafe serves a mesmerizing crepe rainbow cake -- it has layers upon layers of rainbow colored crepes with delicious cream between each one. Or you can dine on rainbow or chocolate waffles that are served with ice cream which we think would make an amazing breakfast. Or you can order a bowl of rainbow colored pasta, and a cotton candy flavored milkshake for dessert.
The milkshake is among the favorite things you can order, but just a warning -- it's HUGE and can easily be shared between a few people. Don't order one for everyone!
The prices are fairly reasonable -- a little more expensive than just getting some delicious street food or these Thai treats but it's a once-in-a-lifetime kind of experience, right?
You've got to check out their Instagram for pictures of everything they serve. It's kind of unreal!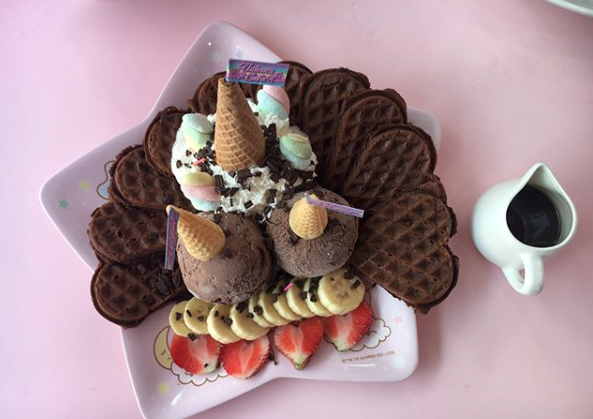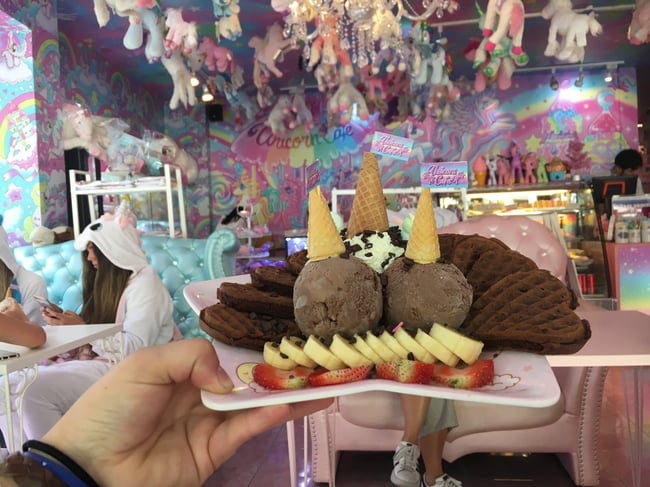 All About The Unicorn Onesie
It's not required by any means, but go big or go home, right? What's the point of going to a unicorn cafe if you're not going to dress up as a unicorn?
If you want a onesie, be prepared to buy one in the their shop, or you can rent one to wear for a bit for about 9 USD.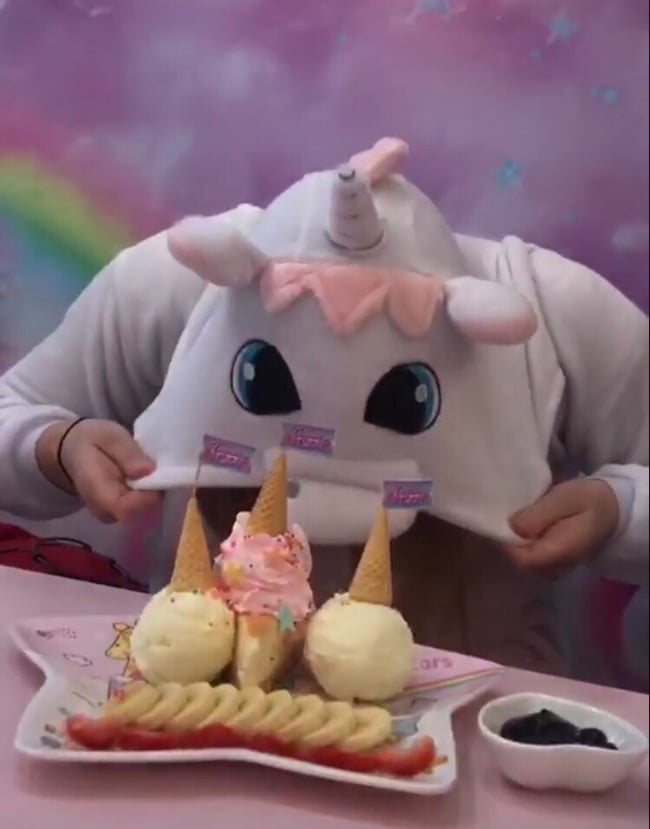 Buy Some Unicorn Souvenirs
They do have a small little shop where you can buy unicorn onesies, cushions, toys, and even full on outfits. Even if you don't buy anything, check it out! It's fun to see all the little unicorn things they have come up with.
+ Cafe Hours
The Unicorn Cafe is open from 12:00 pm to 8:00 pm Tuesday through Sunday and they are closed on Mondays.
It's always a good idea to follow them on Instagram right before you plan to head there. If there is any change to the hours, they will post about it there.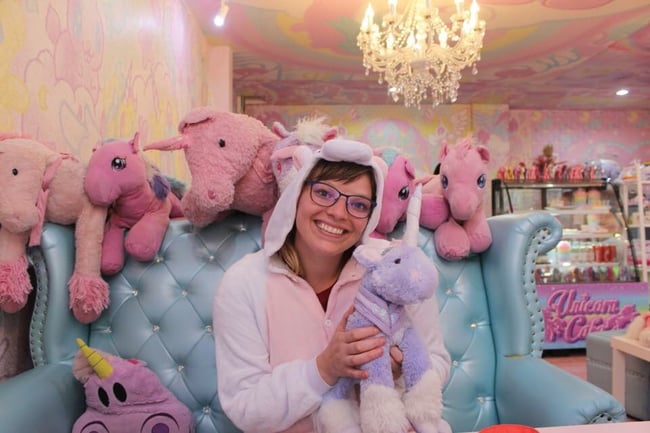 There's more to Thailand than you think
... and volunteering there will allow you to really see it all. Make sure you read all about the opportunity to serve in Thailand with ILP below!