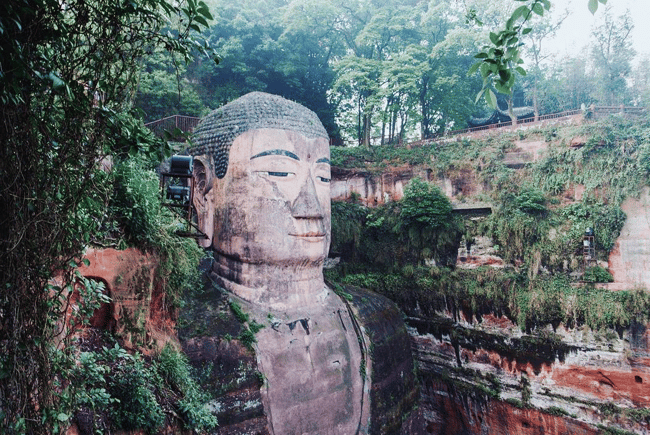 Anyone want to see the biggest Buddha in the entire world? It's massive, it's enormous, it's impressive, and it's definitely worth seeing. Here are the easiest ways for our ILP volunteers to get there and see it for themselves.
You'll see Buddhas all over in China — statues, carvings, amulets, even fruit is carved into this iconic figure, but one Buddha takes the cake when it comes to size. The Leshan Buddha is the biggest Buddha in the entire world. Yep, in the whole world (nicely done, China!). If you'd like to see this site for yourself, first get yourself to China.
---
ILP sends college-aged volunteers abroad to places like China all the time
Learn about what it's like to volunteer in China

---


Now that you'll be living in China for a semester and will be having all sorts of adventures with ILP, here's the info you need to know about getting to the Leshan Buddha.
First, Get To Chengdu

Take A Bullet Train

Taxi To The Buddha

Take Alllll The Pictures
Get To Chengdu
Chengdu is a massive city in the mid-western part of this country and is also a favorite spot for ILP vacations (volunteers get every weekend off and vacation time in their vacation to site-see. Pretty great, yeah)? From Chengdu, you can easily visit Leshan; it's better connected by trains and planes, so it makes sense to visit Chengdu first.
If you didn't know, Chengdu is the place for you to see the Giant Pandas in China. Also, the gorgeous Mount Emei is nearby and easily tacked onto your Leshan-Chengdu itinerary. There are loads of fun things to do around here — get your Chengdu city guide to help you plan the rest of your trip.
Don't worry, you'll be able to fly or even take a train here, so if you're not living close to Chengdu, not a problem.
We love arranging travel in China via ctrip.com. Oh, and here's how to book a train ticket in China hassle free. That'll come in handy.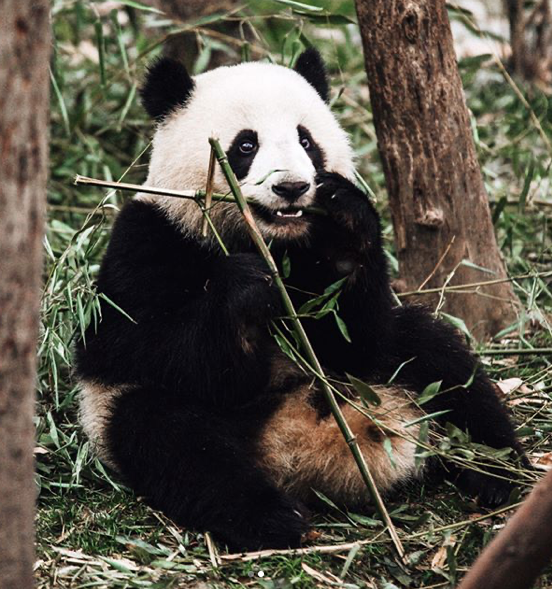 Take A Bullet Train
After you hang out in Chengdu for a bit (we highly recommend it), take a bullet train over to Leshan. All of the train stations in Chengdu are at metro stops so they are really easy to get to. If you take the bullet train, it's only about an hour train ride (or less). Download the app Metro Man to help you navigate the city of Chengdu and find your train station.
There are four train stations in Chengdu, but Chengdu East or Chengdu South are the ones you'll want to leave from. Again you can go to ctrip.com and book your train ticket ahead of time to make it easy if you want.
Bonus tip: make sure you double check which train station you're leaving from when you book your ticket. If you search trains from Chengdu South to Leshan, they'll still have trains from Chengdu East pop up because they also go to Leshan and they just want you to see all your options.
It really doesn't matter which one you leave from, but if you're staying close to one of the stations you might want to make sure you're leaving from that particular station.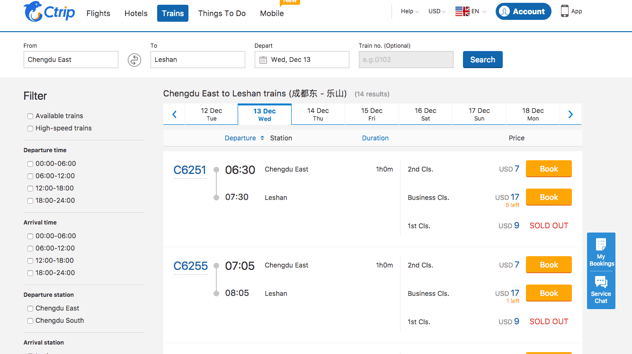 Taxi To The Buddha
Once your train arrives at the Leshan station, it's just a short taxi ride to where the Leshan Buddha Park is. You can also take a city bus (bus #3), but it's so close, that a taxi is going to be faster (and more convenient) but won't cost that much extra, especially if you split the fare with your ILP group.
Here is a map of the Leshan park to give you an idea of what else there is to see here.
Cost + Hours:
Once you get to the park, it's just around $14 USD to get inside.
The park is open daily from 9:00 AM to 4:50 PM.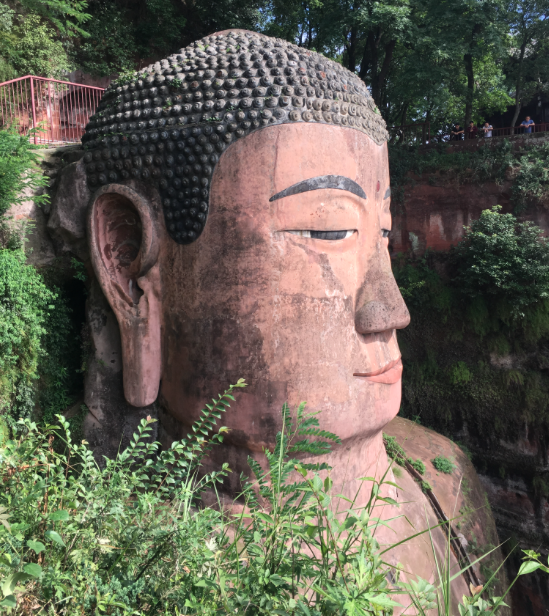 Take Alllll The Pictures
I mean, this thing took about 90 years to build, so take a few minutes to soak it all in, from a couple different angles. See if you can count all 1,021 buns coiled atop its massive head.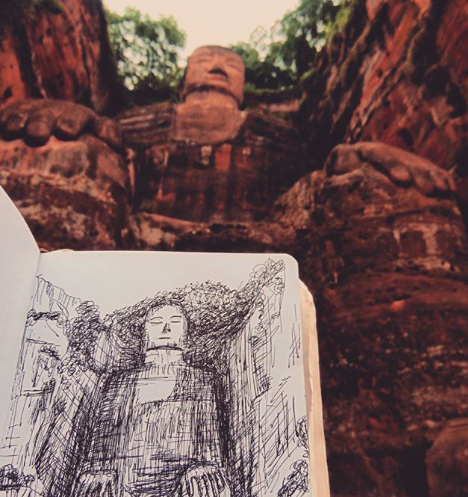 Come spend a semester in China with us
These pictures are great, but it's nothing like seeing the real thing — plus, there is so much more to see in China. China is so full of adventures, it's way better to spend a semester volunteering there instead of a quick visit. Think about it: Teaching english to cute kids part time (no experience necessary), traveling and adventuring with a group of fellow volunteers and actually living in a foreign country.
You'll get all this for an affordable price, especially if you want to volunteer with your spouse. ILP's got a deal running that you can both to China for the price of one person. Can't beat that, right?
Get all your ILP questions answered by getting in touch with one of representatives (they'd love to tell you all about our program and how cool China is).