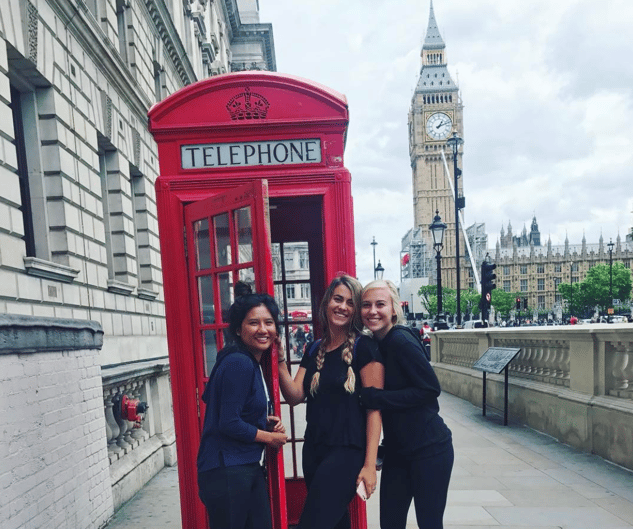 Going to the theater in London is like a dream come true, especially when you save some money on your tickets.
Planning your weekend itinerary in London? England has an impressive string of theaters that put on some of our favorite plays and musicals — the London production of Les Miserables is the world's longest running musical! There's just one hiccup — these theater tickets can be expensive.
Pst: We wrote a whole guide called Traveling On A Budget that you'd probably be interested in — it's crammed full of tips like getting cheap passport pictures and how to get emails about cheap flights.
Luckily, we've scouted out some of the best ways to get cheaper tickets so you can cross off a London show off your bucket list:
Don't Go On The Weekend
Buy Tickets Last Minute
Get Them Half Off
Compare Websites + Discounts
Sit (Or Stand) Somewhere Else

Go To Another Theater
Don't Go On The Weekend
It makes sense — tickets for Friday and Saturday night are going to be the most expensive, which means tickets for afternoon matinees on a Wednesday (or even on a Thursday night) are going to be the more affordable option.
And because you'll be volunteering in Eastern Europe (like in Poland or Ukraine) and taking a care free vacation to England, your schedule is totally open to see a show in the middle of the afternoon. Score.
On that note, matinees are usually less expensive than evening shows, so if you can break up your afternoon and spend your evening doing something else, you'll save some cash.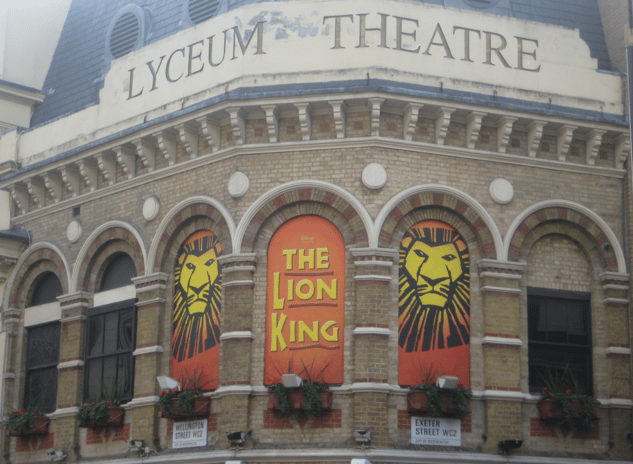 Buy Tickets Last Minute
If a show isn't sold out each night, theaters will drop the price so the theater is full for tonight's performance. By booking tickets the day of the show, you can save some money which is awesome news if you're flexible. This strategy works well if there are a few shows you want to see; your number one pick might be sold out but your second or third pick might need to fill up a lot of empty seats, meaning you could get cheap tickets.

This strategy is a little risky; you're not buying tickets in advance, so you might not get to see a show if you are counting on vendors to cut prices. But, you could end up getting a stellar deal, which could be worth the gamble.
Get Them Half Off
You'll see tons of little booths along West-End advertising half-off tickets, but the legitimate place to go is the TKTS Half Price Theatre Ticket Booth — here's their website.
You can check out their "what's on sale" option to get an idea about prices, or visit the booth in person and explore your options. As a head's up, you'll probably have better luck getting half off tickets to lesser known shows or ones that have been around for a while, not the new show everyone wants to see.

Compare Websites + Discounts
If you do want to secure a ticket to a show and not leave it up to chance, you can do some research. Booking tickets from the theater is your best bet — lots of sites (like Ticketmaster) will give you a legitimate ticket but will tack on a bunch of fees. Not good. You can also explore what discounts theaters are willing to give. You can ask about a student discount (bring your ID) or a group discount. Some theaters will give you up to 40% off ticket price if a group of 10 is attending.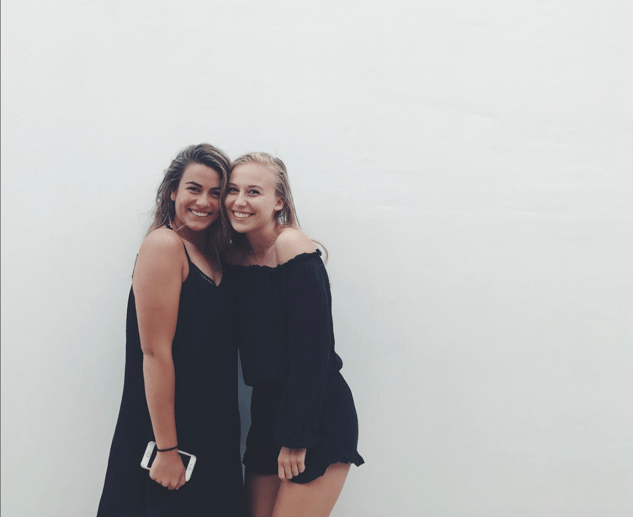 Sit (Or Stand) Somewhere Else
The most expensive tickets are going to be the best seats, but you can get very cheap tickets if you're willing to sit (or stand) somewhere else. Lots of theaters have balcony sets that have a slightly obstructed view (from a pillar) or discount the front row because the stage overhangs, so the audience in that row won't see the actor's feet. I don't know about you, but I'd be okay paying less for an awesome show and miss out on seeing the feet.

Lots of theaters also have standing room tickets that are very cheap; If you head to the Globe Theater to see a Shakespearean play, you can get a "groundling" ticket — you'll need to stand throughout the whole thing, but you can get tickets for £5 (which is around $7). Other theaters also have standing room tickets for a lot less.
Just as a head's up; Theaters will try and sell you the expensive seats first — the "stall" tickets are what we'd call floor tickets in America. They'll be more expensive than balcony or standing room tickets, so you'll need to push to let you buy the obstructed view or standing room tickets.


Go To Another Theater
London has its most famous theaters on West End, but there are some awesome shows playing in lesser known theaters. Check out the Union Theater, the Young Vic, the Royal Court, The Menier Chocolate Factory, The Almedia, The Arcola and the Gatehouse … there really are dozens of theaters you can see a great show in. Who knows … you might end up seeing show that becomes the next big hit! Lots of actors (and shows) start off small before making it big.

Oh, and for even cheaper prices, book your tickets the day of at these lesser known theaters. The Barbican theater usually sells tickets in the morning for tonight's performance for around £10 ($13).
Hopefully a few of these tips help you save some money and still let you see a show while in London.
Take a look at the ILP blog for a few more money saving tips and to get help fundraising for a semester abroad: we have ideas on how to raise money with a website, by writing a letter, by hosting a dinner and a few other options so you can make this happen!
Don't let money stand in the way of your dreams of living abroad — you can get some help and ideas by talking to an ILP representative about your situation to help figure out a plan that's best for you, just click that button: