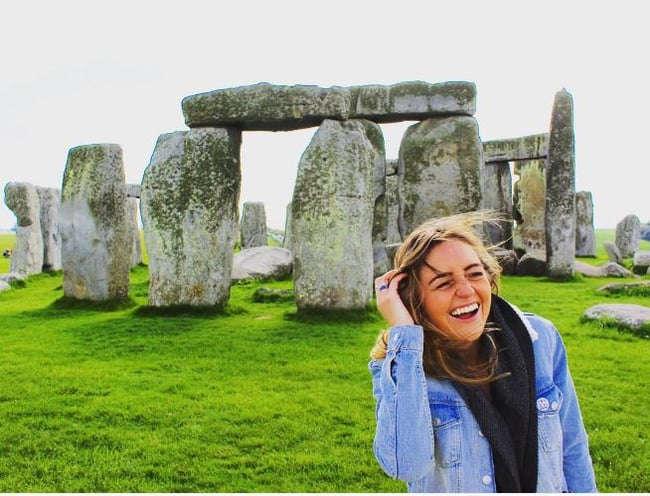 Visiting or living in Europe? Make sure you visit Europe's best-known prehistoric monument, Stonehenge!
We weren't joking about living in Europe. Come spend a semester volunteering in Europe with International Language Programs! ILP sends volunteers to many countries around the world, to teach English ... and travel around on vacation days. During their semester abroad, ILP volunteers have a tough time deciding what countries to visit, and lots of them choose England (and a few others).


---
Love the idea of living in Lithuania or another rad country?
Come fill out your application and get started!
---

London alone will be keeping you very busy (but look at how much you can see in a weekend), but if you have the time, we highly suggest checking out the impressive structure of Stonehenge — it's iconic.
How To Get To Stonehenge
How To Get Tickets
What To See/Do While Visiting
How To Get To Stonehenge
Although Stonehenge may seem like it is in the middle of nowhere, it is actually really easy to get to.
By Train
One of the easiest ways to get there is by taking the train. From London (Waterloo) to Salisbury, a train ticket will cost you anywhere from $15 - $60, depending on what time of day and year you are visiting. The train ride takes about 1 hour and 30 minutes.
Then Take A Bus
Once you arrive at the Salisbury train station, you can then take The Stonehenge Tour Bus.
The Stonehenge Tour Bus has many different ticket and tour options. If you want to just buy the bus ticket without any tours then it costs about $20. If you are interested in a tour, then tickets range from $35-$45 depending on the tour. You can get more information on their website by clicking here.
The bus ride to Stonehenge is about 30 minutes.
Other options include finding a taxi (but that can get really expensive quickly), asking around at your hotel and other local areas for the best way to get there, or finding a tour that will take you to Stonehenge and then back to your hotel.
How To Get Tickets
If you do decide to get the tour ticket when taking The Stonehenge Tour Bus, then your ticket to Stonehenge is included in that price. Score.
However, if you decide to go without a tour then it is good to know that any entrance to Stonehenge is managed through timed tickets. The only way you can guarantee entry on the day and at the time of your choice is by pre-booking.
Tickets cost about $20 and can be purchased here.
What to See/Do While Visiting
Stonehenge
Obviously — get tons of pictures of this amazing place.
But, besides wandering around and exploring the ancient, mysterious (there is still no hard evidence about why Stonehenge was created over 4,500 years ago) monument, don't miss out seeing a few other sites near by —
Neolithic Houses
Step inside and imagine what life was like 4,500 years ago, nearby Stonehenge. You can get a mini tour about how these homes were built and even get a little lesson on how to make rope and grind grain.
Stonehenge Visitor Center
This visitor's center is top-notch. Inside, there is an incredible 360 degree screen that takes visitors on a trip through time. You can witness what it is like to stand in the middle of Stonehenge during all seasons, too. In the visitor's center, they also have an interactive map that will show you how Stonehenge (and the surrounding landscape) has changed through the ages.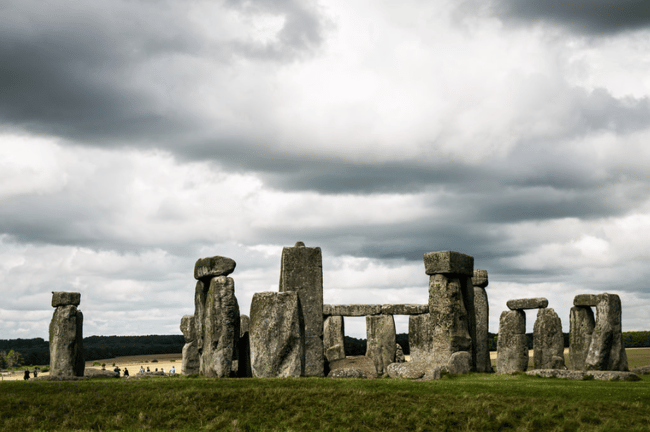 Interested in traveling to Europe?
What about living there? We can totally make that happen, just come volunteer with ILP! When you're not teaching English, you can take a cheap flight to London and zoom up to Stonehenge, no problem. Now comes the hard part .... ILP has countries all over the world, but which country in Europe is right for you?
Click the button below to learn more about volunteering abroad for a semester, (and get help picking the perfect country for you).