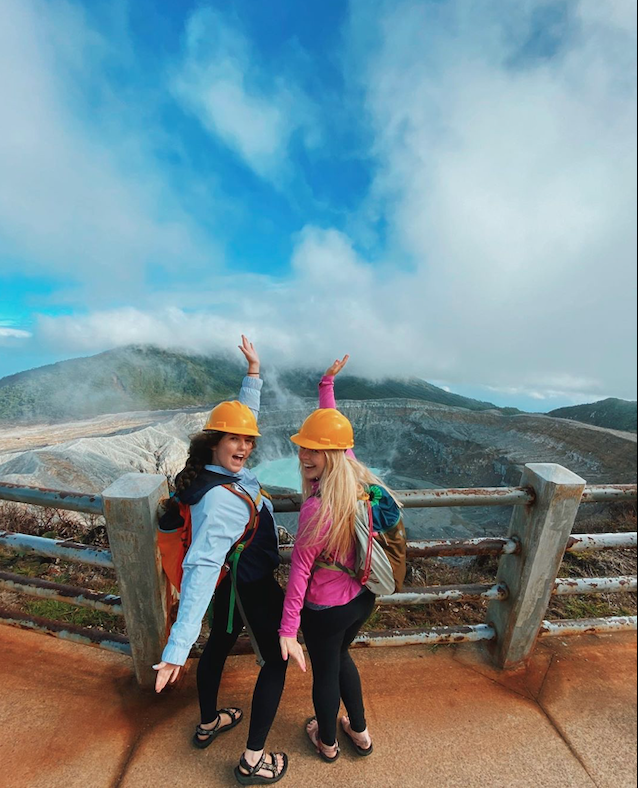 So there are a lot of volcanoes in this part of the world, but while you're here on vacation (or volunteering in Costa Rica!) we think you should be besties with these peaks. Here's a quick guide to the volcanoes you shouldn't skip.
Ready for some adventures? Find it all in Costa Rica. Whether you're here to hang out with the sloths (seriously, there's a place where you can have have breakfast with these cuties … "slothies and coffee!") or to get your adrenaline rush in the thick jungles, there's about a thousand reasons why you'd want to come to Costa Rica. Good thing you can spend an entire semester exploring this country (and nearby spots) as an ILP volunteer!


---
See more of Costa Rican than all the tourists
Come snag a spot volunteering in Costa Rica
---
You'll spend about a half day on volunteering in this Humanitarian Program, so you have your fair share of free time, not to mention weekends off and vacation days to really explore the best of the best when it comes to Costa Rica. And since this country is known for volcanos, that means definitely checking out a couple.
Costa Rica is home to over 60 dormant volcanoes, and six (currently) active mountains, some of which have basically reached celebrity status. We're outlining the most popular volcanoes, the pros and cons of each, and the details to make a visit to each of these peaks … handy, right? After this post, you'll know exactly which volcano is going to be the one to visit while you're here.
Arenal Volcano
Why Choose This One?
It's the most famous thing to see in Costa Rica (seriously). Still active, Arenal is in a "resting phase" but used to have some 40+ eruptions a day. From the Arenal National Park, there are a couple of trails you can take that wind through black lava fields and lush greenery to reveal a viewpoint where you can admire the volcano. If you're looking for that classic, tropical volcano hike, this is definitely the one to visit.
Hiking The Volcano
It's not a hard or strenuous hike at all, with incredible hikes. You can either DIY or go with a guide. A guide is nice because transportation is typically covered (the volcano is about 11 miles away from the town of La Fortuna, more on that below), plus they usually add on another experience or excursion. Going with a guide will also help you navigate the trails and give you some history, but it's not required — you can also DIY if you'd like. You can find guides and tours to Arenal at pretty much every hostel or hotel in La Fortuna, and prices vary: You'll find just the hike for around $60 (which includes a guide, water, transportation, etc) but lots include packages like the hot springs and the hike, or the hike and kayaking around Arenal Lake, etc. Some are all-day things up to $200 depending on the other excursions included.
If you want to go on your own, that's totally an option. Taxis from La Fortuna to the entrance of the park are about $20 USD each way. The trails are easy to follow, well defined, and not that strenuous, so it's something you can definitely do on your own.
As far as difficulty goes, the trails aren't too difficult (around 2 miles long, or less) The Sendero Colada 1968, Tucanes, Sendero Las Coladas and Sendero El Ceibo are all options to check out. The trails are well-maintained and aren't too steep, and all lead to pretty viewpoints of the volcano itself. Just know that it's illegal to hike to the top (so don't be tricked by anyone advertising that). The official trails lead you to some pretty stunning views of the volcano from a distance.
Get all the info about hiking Arenal Volcano right here.
Entrance Fees + Hours
Cost: $15 USD fee for adults if you go through the Arenal 1968 park
Hours: 8:00 AM to 6:00 PM.
Get more info on their official website.
How Do I Get There? What's Nearby?
The nearest city is a favorite vacation spot, La Fortuna. It's just 11 miles away, so hanging out in La Fortuna and taking a day to hike Arenal is definitely the way to go. And there's plenty to see in La Fortuna. That link has all the logistics, but as a teaser, there are hot springs to enjoy, waterfalls to admire, and one famously aqua blue river, the Rio Celeste. Plan on spending a few days to really experience this part of Costa Rica.
Once you're in La Fortuna, talk to your hostel or around town to book a tour (or book online) to go to Arenal. Your tour will include transportation, so no need to worry about that. For everyone who isn't going with a guide, you'll need to taxi to the park entrance (from La Fortuna, there isn't a direct bus that can take you to the volcano if you're doing it yourself). It's going to be about $20 USD each way, but it may be helpful to pay your driver to wait for you to hike so you don't have to worry about finding a taxi to drive you back to La Fortuna.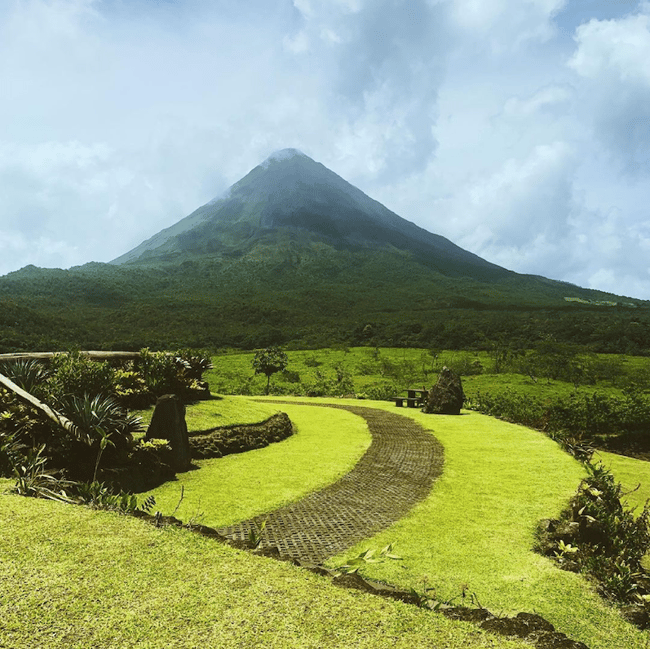 Poas Volcano
Why Choose This One?
Another of the most famous volcanoes in the country is the Poas volcano, where on a clear day, you can peer over the side of the volcano's crater and spot the bright turquoise pool that sits in the center. The rocky perimeter all around the mouth of the volcano plus that stunningly blue pool in the middle makes this volcano very famous. The crater itself is almost a full mile across, and is the largest active crater in the world! One eruption spurted out an ash cloud that was 4+ miles high … pretty impressive, right? There have been some recent activity which has resulted in a handful of closed hiking trails and the closure of the whole part itself for a time, so you'll want to double check this Facebook page for official updates to make sure it's not closed when you want to visit.
Hiking The Volcano
Once you enter the park, you have 40 minutes to hike around to the observation platform and back (and you'll get a helmet too, just as a safety precaution). It's not a difficult hike, more of a 10 minute walk on a platform to the viewpoint space, guided by staff for safety reasons. There are some other trails that hike around the volcano that are more "nature' based" (not on paved walkways), but these have recently been closed.
You can also do this all on a tour which typically will pick you up in nearby San Jose, then add on another adventure like a waterfall hike or some zip lining. If that's the case, make sure your tour does include transportation, and the entrance fee to the Poas National Park. We have have some price points on tours below.
Entrance Fees + Hours
Entrance to the Poas National Park is $10.
Hours: 7:00 AM to 2:00 PM
Remember, double check this Facebook page for official updates to make sure it's not closed when you want to visit!
Only a certain number of visitors are allowed each day, so you may want to book tickets online here. You'll need to create an account and log in. Make sure you get your passes beforehand: if you show up to the park without a pre-booked ticket/reservation, you'll be turned away.
How Do I Get There? What's Nearby?
You'll want to head here from San Jose, the country's capital city. Visiting Poas volcano from San Jose is done in a day trip.
Nearby the Poas Volcano is also a spectacular side trip if you'd like to tack that on. It's a huge waterfall that stems from an extinct volcano crater, carving a tumbling and frothy fall from the rocks and moss. Find the falls near the tiny city of Bajos del Toro (and be sure to visit between 7:00 AM 5:00 PM during the week, it's closed on Sundays). It's a $14 charge to access the private property where the waterfall is, where you'll encounter a 15 minute hike then 375 concrete steps down to the base of the waterfall. And yep, you'll need to climb all those stairs back up …. but the view is worth it, don't worry.
The best way to get to this waterfall is to take a bus to Zarcero, then snag a taxi to take you to the waterfalls. Ask for Bajos del Toro (and plan on paying about 15,000 colones). It's a 40 minute drive.
How Do I Get Here (By Bus + Tour)
There's a public bus that leaves from Avenida 2, Calles 12/14 in San José that will take you there. Last reports said it left around 8:30 AM and you can catch the same bus back to San Jose — the same bus leaves the National Park at 2:30 PM, and is the last return bus, so don't miss it. It's a two hour bus ride, so something you can definitely do in a day. Buses are from the Tuasa company, and cost around $3 USD each way. Phone 2233-7477 with questions: as always, double check bus routes and times yourself (things like this tend to shift around quite a bit in Costa Rica).
You can also book a tour that will take you from San Jose to the volcano and back, typically handling your park's tickets, transportation, and lunch. They range in price (about $40 - $140), with the more expensive ones tacking on another adventure like a waterfall or a zip lining course. You can talk to your hostel or hotel in San Jose to get some local recommendations for a Poas Volcano Tour.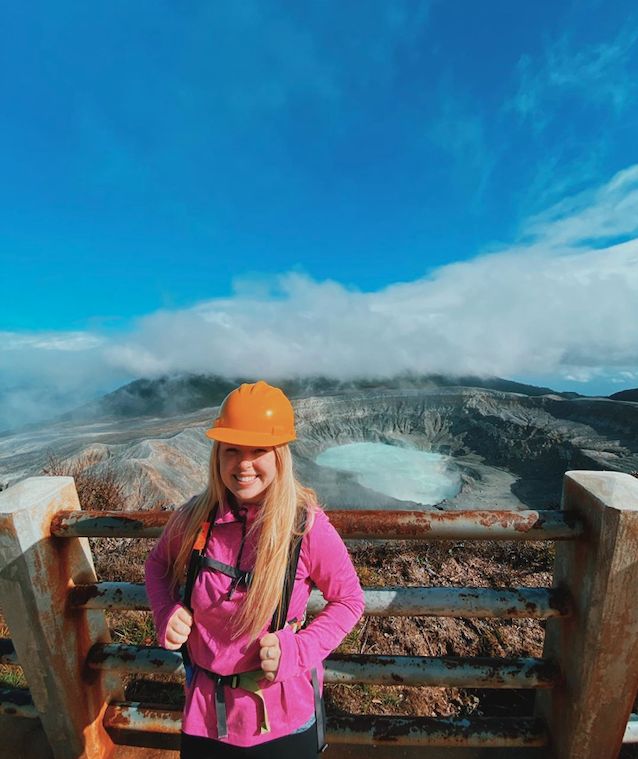 Irazu Volcano
Why Choose This One?
It's the highest active volcano in the country and also sports a crater filled with a colorful lake at the base, similar to Poas. Because the volcano has such a high elevation, it's a bare, tree-less hike to the rim where you can peer into the crater if you're visiting on a day that's not shrouded in mist (get here early to hopefully avoid the clouds and mist that'll block your view).There was a huge eruption in the 1960's, but the site hasn't seen much action since. There are four craters carved into the mountain, but the most famous is the main crater (but the Diego de la Haya crater) is also pretty famous. In the wet season during some years, these other craters fill with water creating four volcanic lakes on the slopes of Mount Irazu.
Hiking The Volcano
There are a few trails to follow, but the most famous is the Sector Craters section of the park. There's no need to hire a guide for this one, it's easily done on your own. The hike is more like a short walk along a paved trail that leads you past the Diego crater first (it'll be on your right hand side). In the rainy season, the crater fills with water that shifts from bright red to dark green. The Main Crater is the main attraction, with a stunningly blue/green lake right in the center. Since you're so high up, it does get windy and chilly (you'll want to make sure you have at least a jacket).
If you're interested in taking a tour, that's also an option. Most will offer a half or full day tour departing out of San Jose. There is a nearby botanical garden, and lunch is typically included. Prices are typically in the $40+ range for that option, or you can DIY.
Entrance Fees + Hours
Cost: $15.00 USD
Hours: 8:00 AM to 3:30 PM, daily
How Do I Get There? What's Nearby?
The closest city is Cartago, but most tourists are heading here from San Jose, the capital city of Costa Rica. There's a lot to see and do in San Jose (and nearby) so don't miss out on spending some time there. If you're booking a tour, they'll include transportation, but you can also head here on your own if you have the time and want to save some cash.
In San Jose, you're going to want to catch the bus heading to Cartago. You can go down to Avenida 2 (across from the National Theater). There's a daily departure at 8:00 AM and tickets are about $5 USD per ticket (2,500 colones). It's about a 2ish hour drive that stops along the way, with the longest stop in Cartago. Once you reach the park, you'll get off to pay your admission price ($15 USD) then the bus will drive to their final stop. The bus hangs out there and leaves at 12:30 PM sharp. There's just one bus who does this, so make sure you make the 8:00 AM bus and catch the 12:30 PM sharp bus back to San Jose. Coming back to San Jose, you'll actually get dropped off in Cartago, near the bus station where you'll catch a bus to take you to San Jose.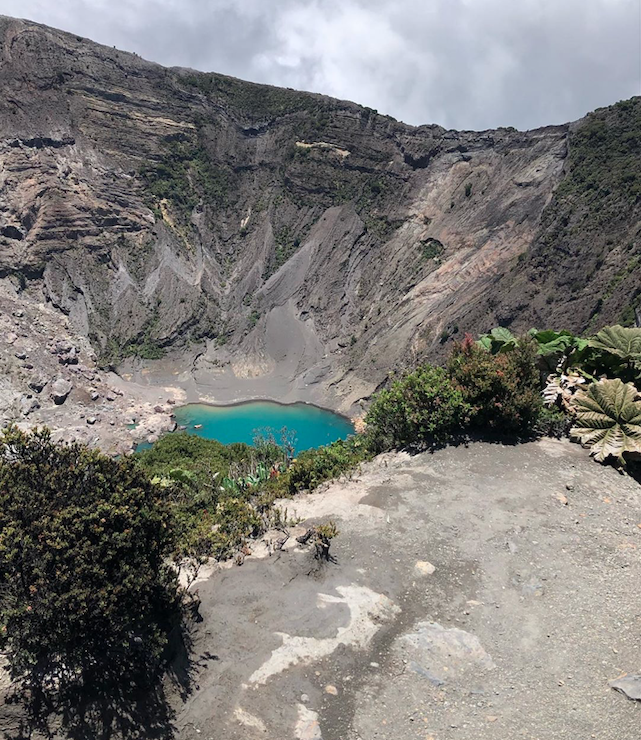 Rincon de la Vieja Volcano
Why Choose This One?
While the previous three volcanoes on this list are on the tourist radar, Rincon de la Vieja Volcano isn't so much. It's sometimes called the "Yellowstone of Costa Rica" if that helps you visualize what's waiting for you. There are hiking tours through bubbling mud pools, around mini-geysers, and past trickling waterfalls, past steaming pools of geothermal activity, spread out on a huge National Park. You can even swim in a few of these mineral pools … just make sure you're soaking in the right ones! Some are near boiling, temperature wise. Also, keep an eye out for lots of animals who live here: howler monkeys, lizards, and quite a few colorful birds.
Hiking The Volcano (+Things To Do At The Park)
There are multiple trails that you can hike to experience all of this, but check before attempting the intense, five hour hike to the volcano's summit if you'd like (it's been closed recently). However, there's still plenty to see if you don't summit the volcano. You won't find thick and lush forests (that's more for those hiking Arenal) but there are a handful of trails that wind through the park leading you to bubbling mud pools and past waterfalls.
This blogger and this blogger both have a good outline of the trails, but the Sendero Las Pailas trail is one of the most popular, a 1.5ish mile loop that walks you around the bubbling mud pits. Or if you're in the mood for a waterfall, you can trek to the La Cangreja waterfall. It's a longer hike but worth it — there's a turquoise pool that you're technically not allowed to swim in, but dipping your feet in the water is a good way to cool off before hiking back. If you're really in the mood for swimming, soak in the many hot spring parks nearby. Guachipelin is a favorite, a perfect little oasis where you can really relax.
Entrance Fees + Hours
Cost: $15.00 USD (you can also go with a guide through the park, which is an additional $15 USD per person).
Hours: Depends on what section of the park you're visiting. Here's a map of the park to help you orient everything.

The Las Pailas is open from 7:00 AM to 3:00 PM (closed Mondays) This is the more popular section of the park.
The Santa Maria section is open daily from 8:00 AM to 4:00 PM
How Do I Get There? What's Nearby?
The closest city is Liberia, which is about a $20 taxi ride from the closest entrance of the park, the Las Pailas section. There are a few favorite vacation spots nearby like the beaches of Tamarindo, or the thick jungles of the Guanacaste region (we love a vacation in Monteverde). Since there isn't tons to do in Liberia, most tourists come to the Rincon de la Vieja National Park for a day or two, stay overnight near the entrance of the park, then trek to somewhere like Tamarindo (a 2+ hour drive, longer by bus) or Monteverde (a 3+ hour drive, longer by bus).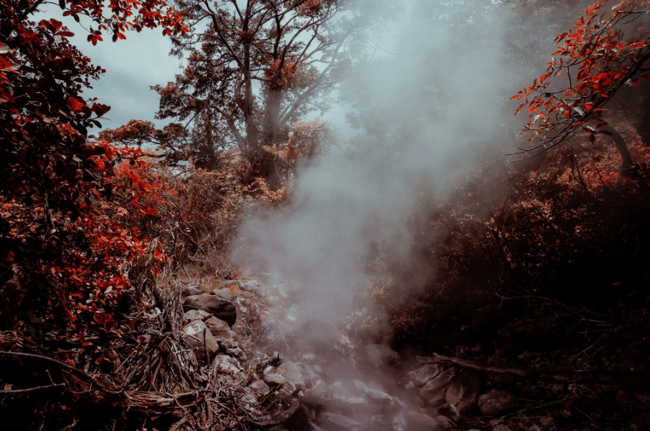 What if you need more Costa Rica?
Come volunteer here for a semester! Hang out with a group of college-aged volunteers who all teach, travel, and explore together (so you're never alone). You're only teaching English part time in this humanitarian program, so there's plenty of time to explore what Costa Rica has to offer.