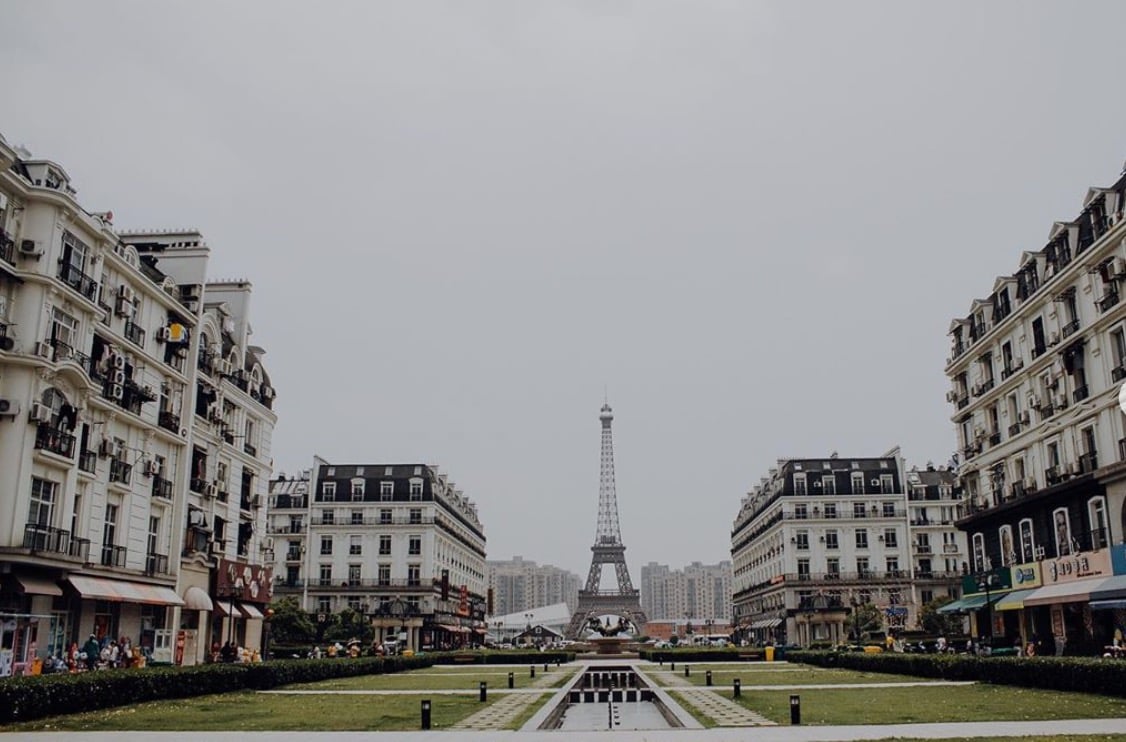 Snap a picture of the "Eiffel Tower" and the Great Wall during your ILP semester.
ILP volunteers won't be able to vacation outside of China during their semester, but there is more than enough to explore … including a city that's built to look like Paris.


---
China is hiding all kinds of adventures
China Destination Guide
---

Outside of Hangzhou is a suburb called Tianducheng that you might recognize if you've been to Paris even though you're still in China. Complete with an Eiffel Tower replica and rows of those classic gray and white apartment buildings you may have a hard time deciding which picture is from your semester in China and which one is from your trip to France.
A Bit About The City
Pictures + A Video
Getting Here
A Bit About The City
Construction for this Parisian replica started in 2007 where the architects designed a city that was meant to inspire locals to travel around their own country without the need to go abroad. Originally, 10,000 people were meant to live in the towering apartment buildings and fill the mock Parisian streets with pedestrians, but now about 2,000 people live here in this luxury-level city. It's turned into a bit of ghost town, with an empty Champs-Elysée and even quieter streets.

Now, mostly the inquisitive traveler or photographers are the only people who travel to see China's Paris. Peek at the information center in town to see a 3D model of how the city will look if construction ever ends.
Pictures + A Video
Want to see more of this eerie comparison? This CNN article has a gallery where you can compare pictures side by side which is harder than you think to decide which picture is the real Paris and which ones are fake.
Getting Here
It's not difficult to get to Tianducheng from Hangzhou. You can take a taxi (but it'll be quite expensive, and difficult to get a taxi back to Hangzhou. We suggest taking a bus: From the Wulan Square Metro Station, you can take the 535 bus which will take about 45 minutes to arrive to Tianducheng.
Be sure to stop off at the right place: The bus will circle the Eiffel Tower park, about 100 meters outside of the tower. To get back to Hangzhou, just catch the same 535 bus from the same spot, just headed in the opposite direction.
More On Hangzhou
We highly recommend taking a visit to Hangzhou and the nearby Eiffel Tower, especially if you'll already be vacationing in Shanghai. From Shanghai, Hangzhou is just a short train ride away. We have more on vacationing in Hangzhou here.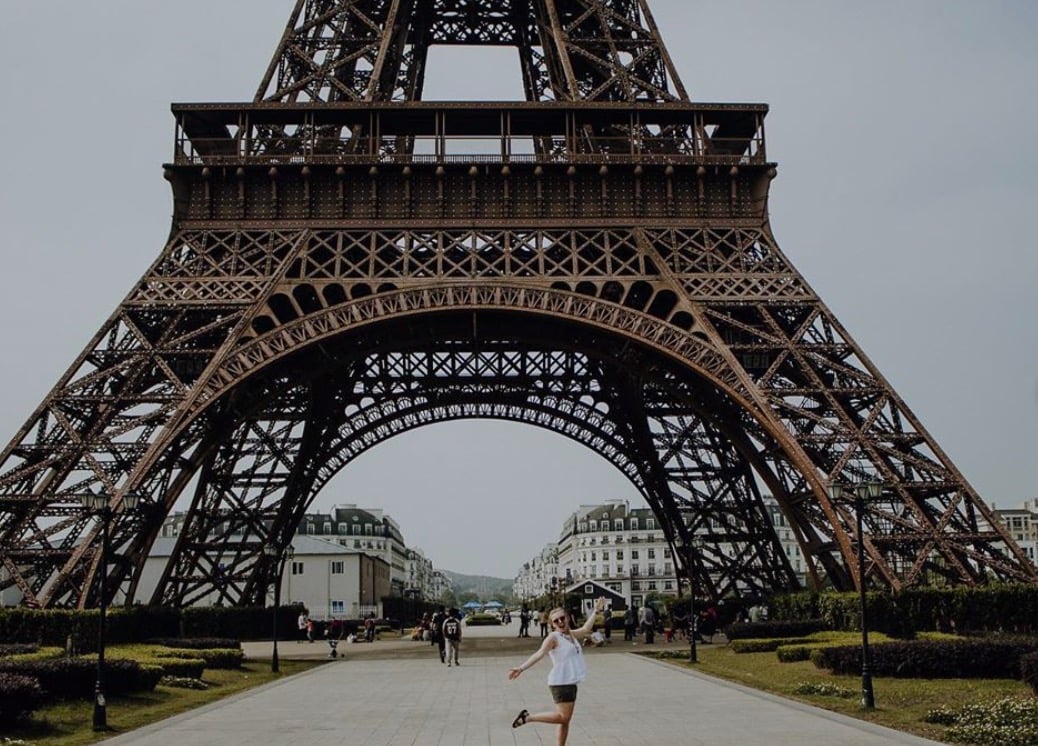 Think you're ready to come see China for yourself?
I wanted to see more than just the Great Wall, which is why I spent a semester living in China as a volunteer! I had free time during the week when I wasn't teaching English, plus weekends off and vacation days to explore hidden gems the typical tourist doesn't get to see.