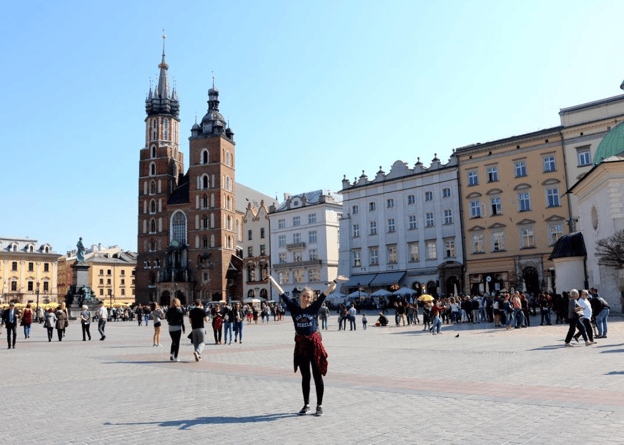 There's loads to see in Poland but do you know anything about the dragon who lives in Krakow?
Our ILP volunteers in Poland have it good — imagine having a semester where you live in the historic city of Krakow (!!), eating pierogis and taking a vacation to Paris one weekend and over to Stockholm the next. (Seriously you can get reallllly cheap flights from Krakow.) Yep, sounds pretty perfect to me. Or, you could live in one of ILP's other European destinations and take a dreamy vacation to Poland to see the Krakow dragon yourself.
We've got more info about volunteering in Poland you might be interested in.
But for our ILP Poland volunteers, they won't have to travel far to see this dragon up close and personal — they are practically neighbors.
Here's The Legend

And The Hero!

So Where Is It?

Anything Else I Should Know?
Here's The Legend
So around 800 years ago, the city of Krakow had quite the problem — there was a greedy, fire-breathing and terrible dragon living at the bottom of Wawel Hill. Yikes. This dragon wanted to rule the city and eat a certain number of cows every day. If the townspeople didn't follow though, they were killed.
Pst! Wawel Castle still stands today and you've got to go see it if you have a day in Krakow.
Anyways ... Not great, right? And to make things worse, all the king's men and all the king's horses couldn't kill the monster, even though the prize was to marry the king's very beautiful daughter and become the next king (which I think is pretty good motivation).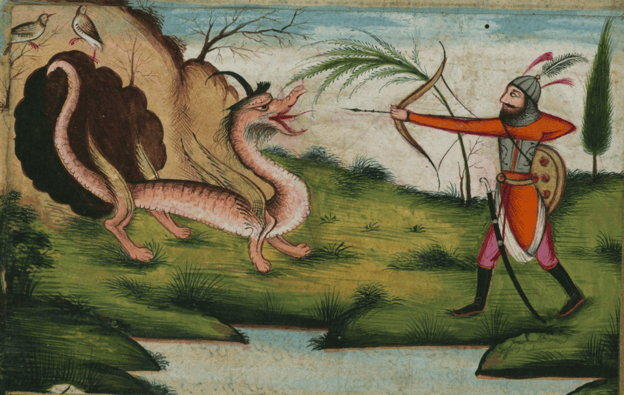 And The Hero!
This dragon ruined and ruled the city for years until a poor shoemaker came to ask the king if he could try to defeat it. He has no sword and no horse — just a needle and thread. After the king's permission, this smart cobbler took a lamb and sewed sulfur inside its belly and gave it to the dragon. The dragon swallowed the lamb whole… and exploded! The shoemaker knew once a fire breathing dragon swallowed sulfur, there would be a big explosion and no more dragon.
The city was saved, and this humble shoemaker became the next king.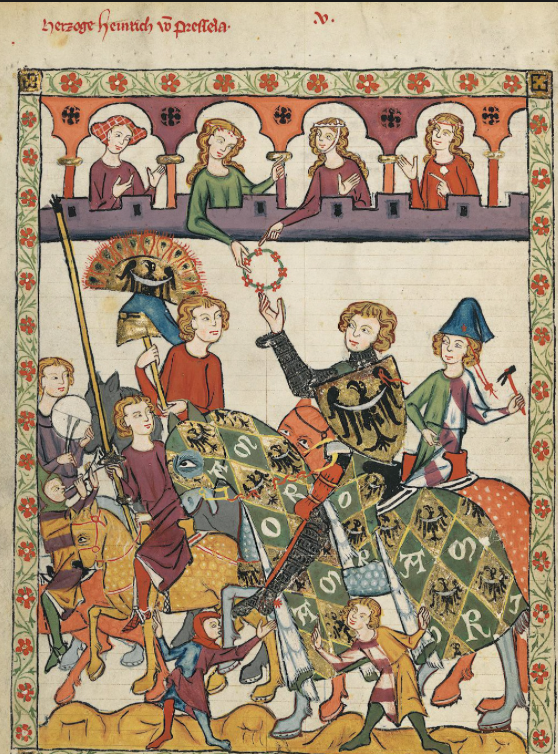 So Where Is This Dragon?
You can still see the dragon at the base of Wawel Castle — well, technically it's a statue…but it still breaths fire. You can also buy all sorts of dragon related souvenirs here, in case that's on your list (hey no judging, maybe you love dragon plush toys).
Wawel Castle is also something you should see - the castle and cathedral are gorgeous, huge, houses some of Poland's most amazing art, and is hundreds of years old.
Here's the address: Wawel 5, 31-001 Kraków, Poland
Hours: 9:30 AM - 5:00 PM (Tuesday - Friday)
10:00 AM - 5:00 PM (Saturday - Sunday)
Closed Mondays

Cost: The grounds are free to visit, but you can buy a ticket inside (around $3-4) if you want to see the museums, towers and state rooms, which are lovely.

— Get info on discounted or free entrance days here.
Anything Else I Should Know?
Don't forget your phone when you visit the dragon — Sometimes, you can trigger some fire breathing action by sending a text message.
One more thing: there is so much to do in Krakow, but Wawel castle is a must-see spot on our go-to-guide of Krakow. Even if you're visiting for a little bit, you should make room in your itinerary.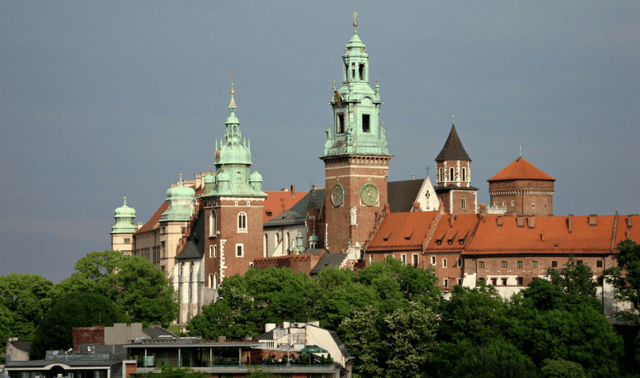 Now you know why there's a random fire breathing statue at the bottom of a castle, so you should probably go visit, right? Think about teaching English to a classroom of cuties then taking a trip down to Wawel (or maybe Poland's haunted castle?) after class on Friday. Getting more info on on this country is just one click away: