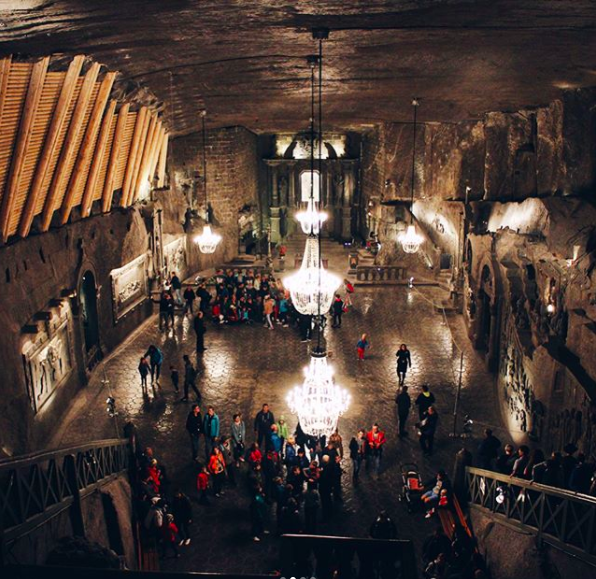 If you've ever wanted to lick walls of salt (no judgements here), we have the place for you.
Head to Krakow, Poland for your vacation. Not only will you get to visit this salt mine, but there's tons and tons more to do here. It's no wonder it's one of our volunteer's favorite places to vacation in.


---
Heading to Krakow?
We have a full guide to plan your trip to this Polish city
---

The mine is a world of its own and have a very eerie vibe to them — you'll be wandering the chambers of an underground world completely carved out of salt, 9 levels deep which something we're on board with.
A Bit About The Mine
The mine was in operation from the 13th century up until 2007 (talk about old!). Now it's opened to visitors who can take an elevator deep into the ground and spend time exploring the tunnels — the huge cave opens up into a cathedral-like setting that's been used for concerts and theater performances. Pretty sweet, right? It's incredibly amazing. The salt mine is absolutely enormous, but even when you're down there for a couple of hours walking through the corridors and the literal churches built out of salt, you'll only see about 3% of the mine. It's a jaw-dropping experience.
When you walk around you'll find tons of tons of rooms that are pretty enchanting — wander past statues, crystal chandeliers, chapels and even a whole cathedral carved out of salt; some sections are completely carved out of a bright white salt you'll be tempted to taste. I'd never seen anything like it. There's even a section where there is a full on LAKE hiding thousands of feet under the earth's surface.
There is a section where you can lick the walls, but they ask that you don't touch or like any of the carvings (for apparent reasons).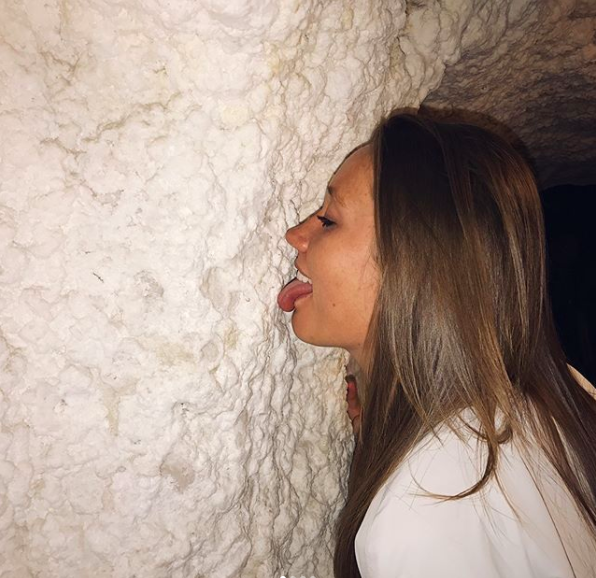 How To Get There
It's only 10KM outside of Krakow so you can easily do it in a day trip while visiting here.
DIY
The mines are in Wieliczka and are pretty easy to find because it is a popular place to go. The best way to get there is by a train or a bus or to go with a tour. Here is more information on the schedule of both of those options, or you can go with a tour.

According to one volunteer, going on your own is totally do able. You'll just hop on a bus (it's all mapped out on Google Maps) and ride to the Wieliczka stop. It's just a short walk from the bus station to the actually mine where you'll wait in line to get your tickets, and start your tour. You have to go through the mine with a guide, so Emily says it's a lot more affordable to just ride the bus and get set up with a tour guide once you arrive.
Go With A Tour
We have had groups book with "Krakville" tours — they take you to and from the mine in an air conditioned bus, and it's a guided tour in English. They do tours everyday that depart at 9:45 am, with a student price is $35 USD.

How Much It Costs
General admission is between 55-59 PLN (about $13-$15). That gets you in and lets you walk around and explore the main parts of the mine with a guided tour. The mine actually has two tour options — this one is the most common and is directed in a handful of different languages. You'll need to buy your ticket for the time slot for the language you want (we're guessing you'll want and English time slot).
You can also become a miner for a day. There's a route you'll follow with your group where you are all decked out in mining gear and actually get to "work" in the mine. How many people do you know who can say they've worked as a miner in Poland?! If you do want to do the mining route or other activities it does cost more. Check out more information about those here. This tour option is
Discounts + Additional Charges
There is a student discount if you have your ID, so make sure to bring that with you! You can pay with cash or card.
You aren't allowed to take photos in the mine unless you have purchased an additional photo permit. You'll just need to let the cashier know you're wanting to purchase that when you buy your tickets. They're really strict about this, so thanks for being respectful of this rule.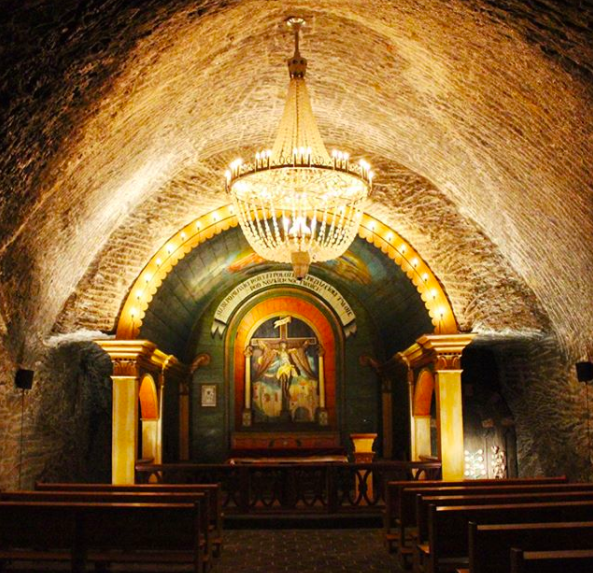 Good To Know
There's a small little cafe selling drinks, snacks, ice cream, and a grill where you can get a more substantial lunch. When Emily went, they had just missed the English tour and needed to wait an hour for the next tour. Good thing there were umbrellas and tables where they could grab lunch while they waited.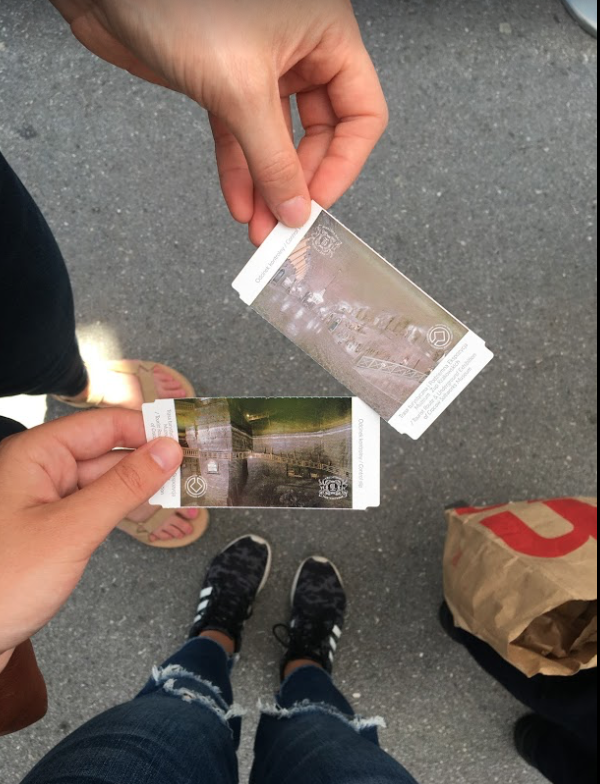 Do you want to spend a semester volunteering in Europe?
Click below to see what the ILP semester abroad program is all about.