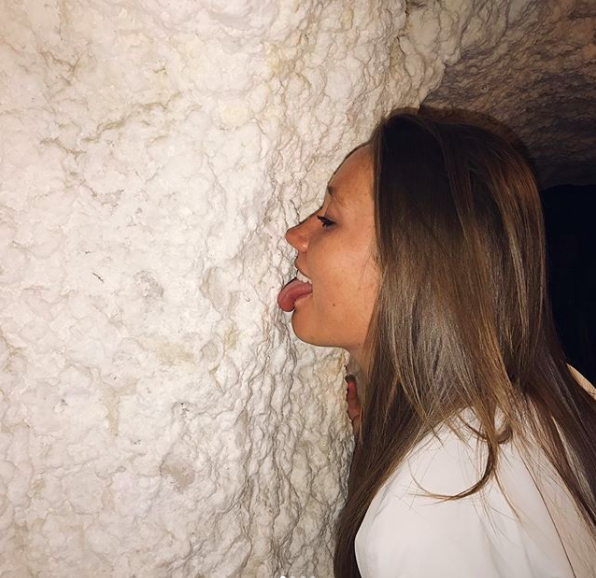 If you've ever wanted to lick walls of salt, we have the place for you.
Poland is definitely worth a visit, but just as a head's up, you'll probably want to stay longer so you can really explore all this country has to offer. From charming Old Towns, streets lined with history and at the fact that so many European cities are just hours away, it kind of makes sense to spend a whole semester in Poland, don't you think?
We've got more info about volunteering in Poland you might be interested in.
Now that you're set on living in Poland for a bit, you'll have plenty of time to really explore the Wieliczka Salt Mines. They're a world of their own and have a very eerie vibe to them — you'll be wandering the chambers of an underground world completely carved out of salt, 9 levels deep which something we're on board with.
A Bit About The Mine
The mine was in operation from the 13th century up until 2007 (talk about old!). Now it's opened to visitors who can take an elevator deep into the ground and spend time exploring the tunnels — the huge cave opens up into a cathedral-like setting that's been used for concerts and theater performances. Pretty sweet, right?
When you walk around you'll find tons of tons of rooms that are pretty enchanting — wander past statues, chapels and even a whole cathedral carved out of the rock; some sections are completely carved out of a bright white salt you'll be tempted to taste.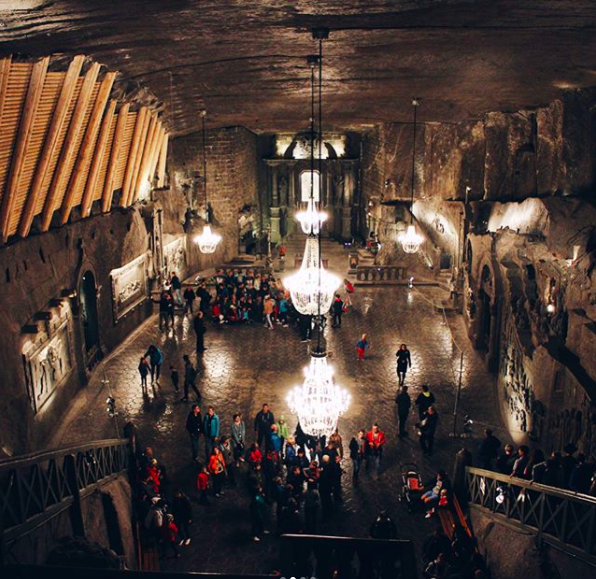 How To Get There
Like we mentioned, if you are volunteering with International Language Programs (ILP) in Krakow then you are already close! It's only 10KM outside of Krakow so you can easily do it in a day.
The mines are in Wieliczka and are pretty easy to find because it is a popular place to go. The best way to get there is by a train or a bus or to go with a tour. Here is more information on the schedule of both of those options, or you can go with a tour.
We have had groups book with "Krakville" tours — they take you to and from the mine in an air conditioned bus, and it's a guided tour in English. They do tours everyday that depart at 9:45 am, with a student price is $35 USD.

How Much It Costs
If you go with a guide, this will all be included in your price, but if you do it yourself, here are the things you'll need to pay for.
General admission is between 55-59 PLN (about $13-$15). That gets you in and lets you walk around and explore the main parts of the mine.
You can also become a miner for a day. There's a route you'll follow with your group where you are all decked out in mining gear and actually get to "work" in the mine. How many people do you know who can say they've worked as a miner in Poland?! If you do want to do the mining route or other activities it does cost more. Check out more information about those here.
There is a student discount if you have an ID with you, so make sure you bring it!
You can also take a tour —
I would recommend taking the tour of the mine offers so you can learn all the history of the mines. There are tours run from 7:30 am to 7:30 pm (April to October) and 8:00 am to 5:00 pm (November to March).
They will typically run you about $20 per person for the tours and entry fees. The tour is about 2 hours long and you will be walking the entire time so make sure you were your comfortable walking shoes for this one!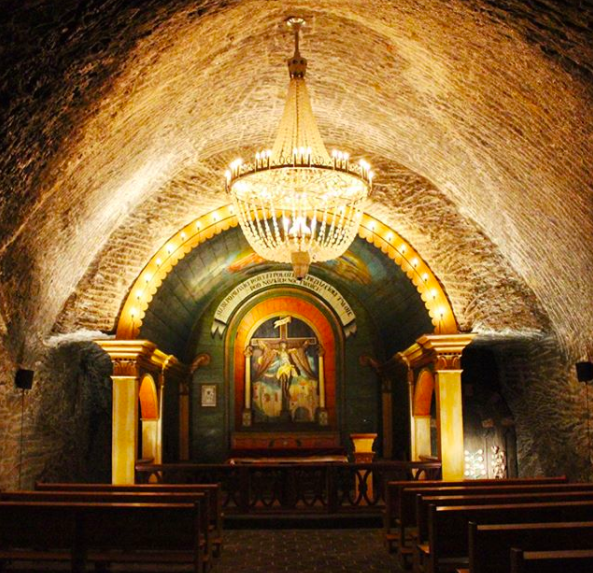 Just so you know, The entry fee will include a visit to the Krakow Saltworks Museum. The museum is located in the third floor of the mines (this floor is where the tours end and you will take an elevator back up to the top).
ILP Poland volunteers are in luck as this would easily be a good Saturday afternoon activity. If you need some more things to do in Krakow, check these out! Oh and for more travel tips, ILP volunteer stories and to see current volunteer's pictures, all you'll need to do is follow the ILP Instagram and blog.
Do you want to spend a semester volunteering in Europe? Click below and start your adventure in Poland: