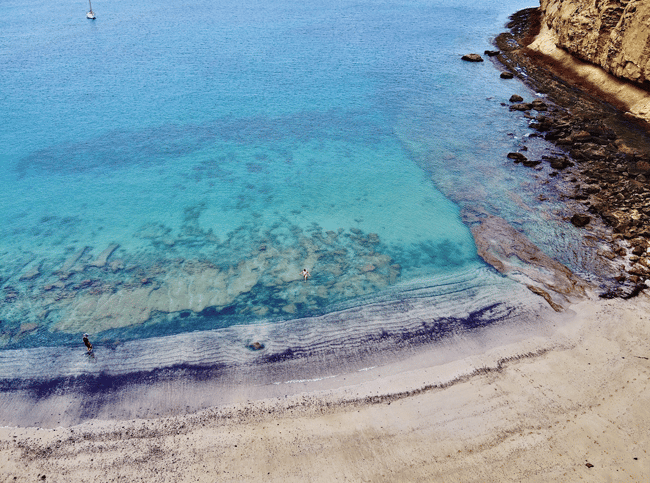 Ummmm, we found killer prices to the dreamy set of islands just off the coast of Morocco ... I'm talking as low as $14 for a one-way ticket (aka, this is your guidebook to an affordable (!!) trip to the Canary Islands).
I always thought the Canary Islands was one of those places I'd need to visit when I had way more money than a backpacker's budget but that isn't the case at all. These islands are way more affordable than I thought which means I'm booking a trip here ASAP. Not sure about you, but the idea of lounging on pristine beaches, walking palm-lined streets, and hiking rugged tropical volcanoes is the exact getaway I'm looking for.


---
I loved living and traveling around Europe as an ILP volunteer
See what volunteering is all about
---

A trip to the Canary Islands as an ILP volunteer is something you can easily do during your semester in Europe. Since most of these flights are out of popular vacation spots anyway, you can plan on spending a few days in actual paradise before continuing on your way. I wish I would have known about these deals when I was volunteering in Europe! Since volunteers have every weekend off + vacation days, slipping in a few days of Canary-Island-bliss is easily done (particularly with these tips in mind).
This post is all about helping you find the best flights, then sketching out a 3-4 day itinerary so you can spend your time seeing the highlights, all on a budget.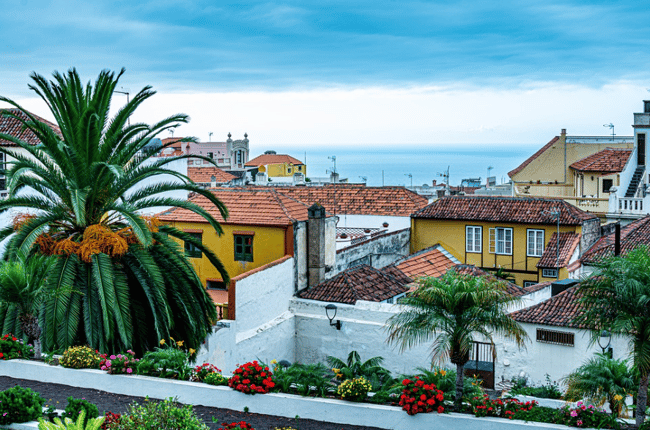 Snagging The Best Flight Deals
Know About These Budget Airlines
When you're traveling Europe, you need to know about budget airlines, particularly Ryan Air and Wizz Air if you want good airfare. The biggest thing to know is that you have to fly from certain European cities to snag these budget flights to the Canary Islands, so you'll want to hop on their official sites (linked above) to see where these good deals are. I have a few suggestions below with price breakdowns to help you get an idea about 1: what prices can be like and 2: what cities have good itineraries here.
Keep this in mind: I searched flights from major cities in Europe to Gran Canaria, however, you may find other deals to Tenerife as well. You may find deals from other cities by looking at flights to Tenerife, so don't forget that's an option.
Also, while routes don't tend to change very often, they are subject to change. Always check for up-to-date specifics on the airline's sites.
Deals On Ryan Air
These are just some examples I found by scouring the Ryan Air website to help you get an idea of what's out there to Gran Canaria (airport code, LPA).
From Palma, Spain — $16 for a one-way ( sporadic days)

From Palma De Mallorca, Spain — $14 there/back (Mondays + Fridays)

From Santiago, Spain — $24 there/back (Mondays + Fridays only)

From Valencia, Spain — $24 there/back (Sundays only)

From Barcelona, Spain — $28 there, $17 back (Wednesdays + Sundays)

From Madrid, Spain — $35 there, $23 back (Thursdays + Sundays)

From Malaga, Spain — $37 there, $17 back (Fridays only)

From Milan, Italy — $41 there and back (sporadic days)

From Brussels, Belgium — $42 there and back (Saturdays only)

From Cologne, Germany — $86 there, $74 back (Saturdays only)
Deals On Wizz Air
RyanAir has the most options, but sometimes things do pop up on Wizz Air, too. When I was looking, London had the best fares to Gran Canaria (but sometimes ah-mazing deals from Milan were an option). You'll want to check often to see which cities are currently hosting deals to Gran Canaria or Tenerife.
London, England — $41 for a one way (sporadic days)
Deals On Easy Jet
You may want to check into other budget airlines too, just to see what's out there. Case in point? This unreal deal to Gran Canaria came up on Easy Jet.
From Amsterdam — $20 for a one way (rare but it happens!)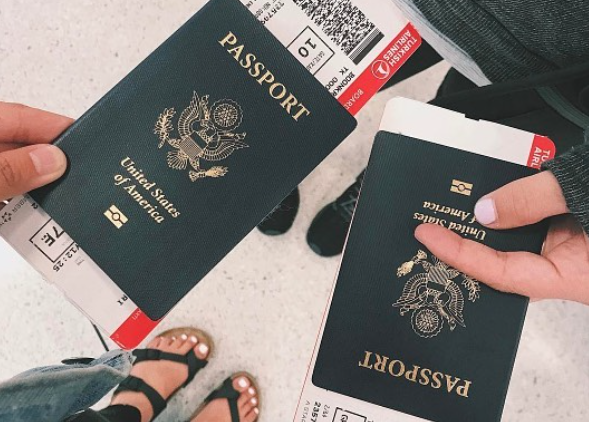 Some Booking Advice
Just know that you may have to play around with certain dates, days of the week, airports (if cities have multiple international airports), and other details to snag these fares or similar ones. Flight prices fluctuate a lot depending on the month you're flying, but I wanted to show you some prices just so you know what's available.
+ Itinerary Ideas
Since you'll need to be vacationing in one of the cities that has these stellar flights, it would be helpful to figure out a loose idea of what your itinerary could look like. Plan on vacationing there for 2-3 days, hopping over to the Canary Islands, then back to where you started (or maybe even another city) during your time off. That's something to consider if you're booking from a city that only flys out once a week (like Brussels, where RyanAir only does flights on Saturdays). If you wanted to spend a whole week (Saturday to Saturday) on the Islands, you could ... or you could Or, you may need to spend a week in the Canary Islands, depending on where you are flying from (for example, Ryan Air only has flights to and from Belgium every Saturday, so you'd need to get
We've linked a couple of City Guides below that have good airfare to the Canary Islands to help you know how much time to spend somewhere before jetting off to paradise.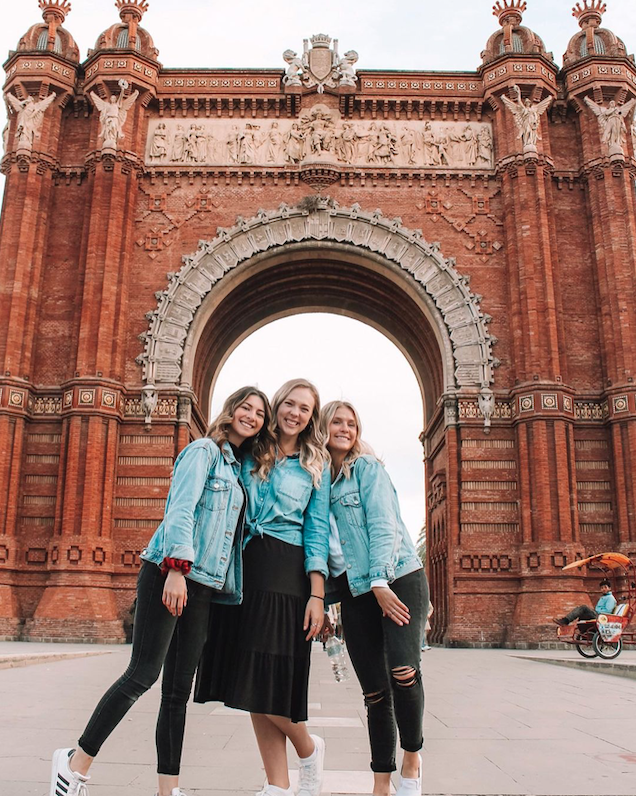 What Island Do You Choose?
Now that you know you can get really good flights to the Canary Islands, you need a bit of an itinerary. First off? Decide which island to visit. The Canary Islands are made up of seven main islands, found just off the coast of Morocco. Each is pretty unique, boasting a varied landscape that ranges from lush jungles to soaring volcanic mountains. Here is a quick rundown of the more popular islands so you can pick which appeals to you (pst — you can easily travel between islands thanks to the ferry service. Handy to know if you can't pick just one island to visit, or find a great airfare to Gran Canaria but also want to see Tenerife).
Tenerife
This is the biggest island and most popular for tourists. Tenefire is a favorite vacation because it has a little bit of everything: fantastic beaches, unreal hiking in National Parks, and little quaint villages that cling to cliffsides are hidden in the forests, or nestled in the mountains. That's the island in a nutshell, but I've pulled out some of Tenefire's most popular elements below if you want to do a little more research on the specifics.
If you want a little more to research, look up the beaches — La Caleta and Playa del Bollullo are two of the most popular, the latter boasting rich volcanic sand and good surfing ... but the island has over 40, so you can take your pick! To take a break from the beach, go explore some of the villages, like Masca for pretty streets, Tegueste's countryside views, or the Baroque church at Granadilla. Into hiking? The Montaña Blanca trail is one of the more challenging trails (Roques de García and the Dogollada de Guajara are also fantastic). Tenefire is also known for resorts, family vacations, golfing, and more.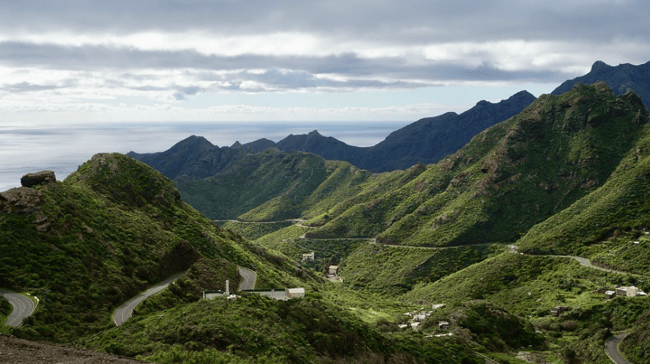 Gran Canaria
The second most popular island is Gran Canaria, for good reason. Some nickname this place "a miniature continent" because it has such a varied landscape. You'll find subtropical forests in the middle, green ravines, rugged mountains ideal for hiking, and stretches of sandy beaches. This island has incredible diving, hiking, and more.
For diving, Sardina del Norte, Las Palmas, Playa de El Carbon, and Arinaga come to mind. Some of these spots are known for Manta Rays, shipwrecks and more. But the best lounging beaches are all found in the south: visit beaches like Amadores, Anfi del Mar, Puerto Rico, and Playa de Mogán for a day in the sun and sand. There are also amazing hiking trails (like a hike to the beautiful beach, Playas de GüiGüi) is a popular day activity, but there are more rugged routes if you'd like.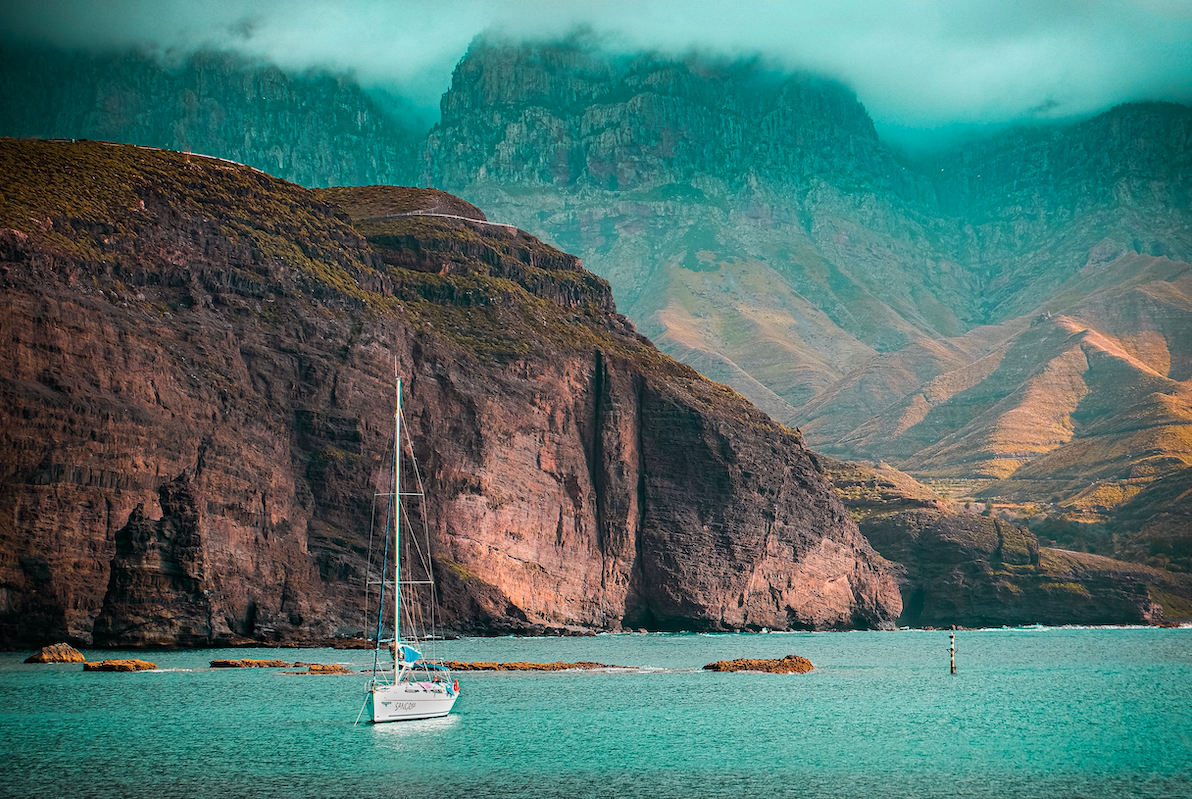 Lanzarote
Surfing is king on this canary island, so if you're into beaches with huge swells and beautiful white sand, you've found your paradise. Playa Blanca is one of the prettiest beaches on any of the islands (though Papagayo is also gorgeous). Lanzarote is also a popular place for foodie travelers and those interested in architecture. Cesar Manrique was involved in a variety of local projects on the island, an architect who has a similar style to Gaudi.
Lanzarote also has Timanfaya National Park, a popular place for hiking and soaking in volcanic views. The island has a few desert-y sections with volcano peaks and sweeping sands, hikes to beaches hidden in volcanic coves, top-notch surfing and diving, and a few other perks. Though Lanzarote is the 3rd most visited island of the seven, some think it's the very best.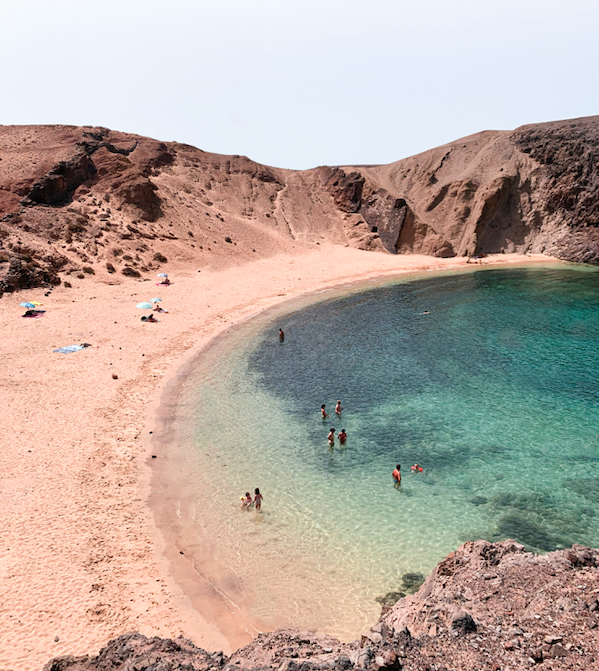 How To Get Around
Each of the islands talked about above have a public bus system, taxi services, walking trails, bike rentals, and/or other options. The three mentioned above are frequented by tourists so you'll be able to find ways to get around.
As far as getting from island to island, that's easily done by boat. There are ferry services from a handful of different companies you can check out here.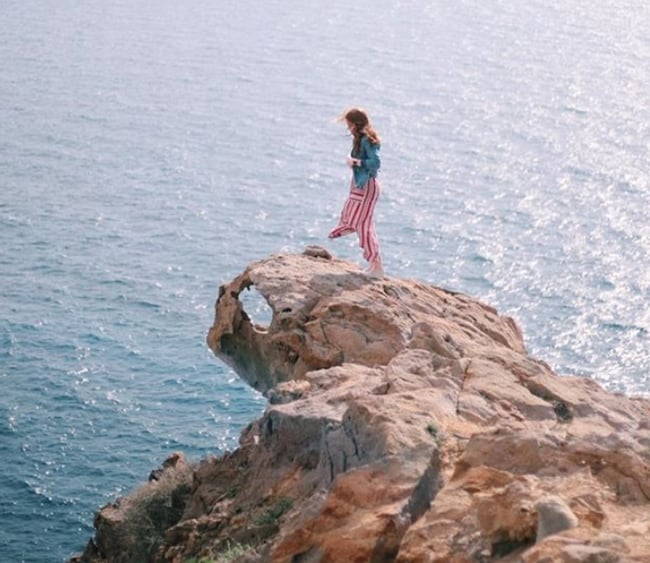 Dreaming about your European vacation?
Let's make it happen. Come spend a semester volunteering in Europe with ILP! You're volunteering with a group, so you have plenty of travel friends to go exploring with. We have locations where you spend time teaching English or helping in an orphanage, always with weekends off and vacation time to hop over to places like the Canary Islands.