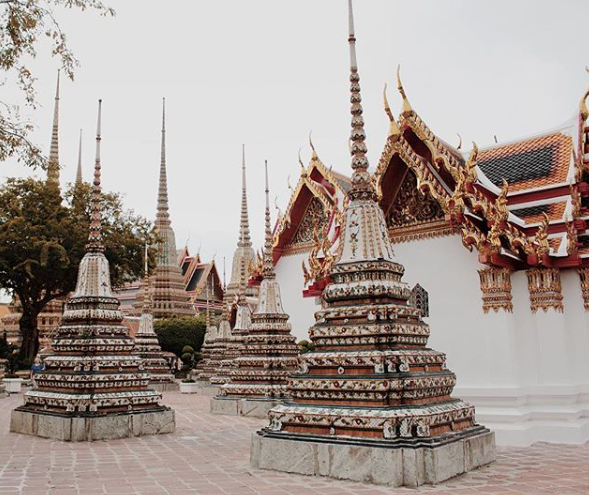 If you've planned your weekend itinerary for Bangkok, you need to be aware of what to do and what not to do. Bangkok can be a tricky city and you will want to be prepared.
Bangkok is a very large city and can be overwhelming if it's your first time there. There are many things to do and see and you will need to have a game plan of you trip before you arrive.

As a head's up, you can get the chance to hang out in Bangkok quite a lot if you're volunteering in Thailand for a semester! Get more info on that, right here.
But before you jump off to vacation in Thailand, there are some Bangkok do's and don'ts you should know to help you plan the most successful trip:
Bangkok Do's:
Go to the Reclining Buddha
The Reclining Buddha is a must in Bangkok. Not only is the Buddha massive and beautiful, the temple surrounding it is always worth a visit. Give yourself a couple of hours and bring your camera! If you only see one Buddha in Bangkok, make sure it's this one.
Check out a sky bar
There are a few sky bars around Bangkok, so you can take your pick, but I would recommend Cloud 47. These restaurants are located on the top of sky scrappers around Bangkok and give you the best view possible of the city. They typically open for dinner, so try and go up a little before sunset and enjoy the view!
Go to a park at dusk
If you are looking for some traditional Thai exercise, check out the parks right before sunset ... you can even join in. Trust me, you need to do this at least once! It's really relaxing, entertaining and it feels great!
Plan ahead and stick to it!
Planning ahead for your trip to Bangkok is so important. There are many people around Bangkok that will try and scam you, so be careful! One way to avoid this is to have a plan. Don't let someone talk you into doing "this ride around the city on the back of tuk-tuk for cheap". It's not worth it. Find what you want to do, plan how you will get there and stick to it!
We recommend checking out this weekend itinerary of things to do.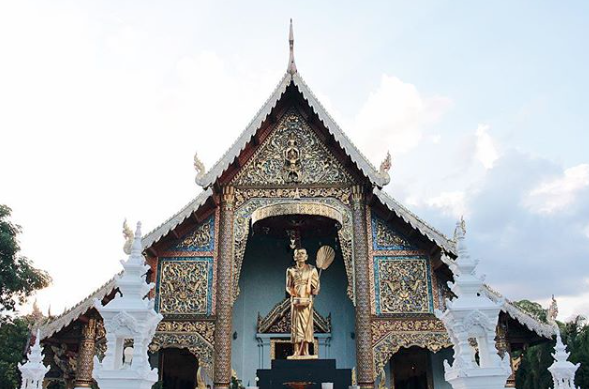 Bangkok Don'ts:
Trust the tuk-tuk drivers
Tuk-tuk drivers around Bangkok will try and make you pay more than necessary. Make sure you ask around or look online to see how much you should be paying before you agree on a price with a tuk-tuk driver. You also need to make sure they know where you want to go. Past ILP Thailand volunteers have been dropped off at random locations, so be careful — here are a few other tips to consider when taking a taxi or tuk-tuk.
Go to a "show" at night
Don't trust people when they tell you to go to the shows at night. They will not be what you expect — it's best to plan ahead what you're doing at night so you don't get tricked into something you're not comfortable seeing or paying for.
Don't believe that the Grand Palace is closed
There is a constant scam at the Grand Palace where people tell you the Grand Palace is closed, but they can take you to other cool places that are opened ... this is a scam. The Grand Palace is opened every day of the year.

Don't just stay in Bangkok
Bangkok is a cool city to see, but we've found that there are some even more awesome cities to explore in Thailand. We're big fans of all the incredible beaches in the south, and the lush green jungles up in Chiang Mai. Don't spend too much of your time in Bangkok!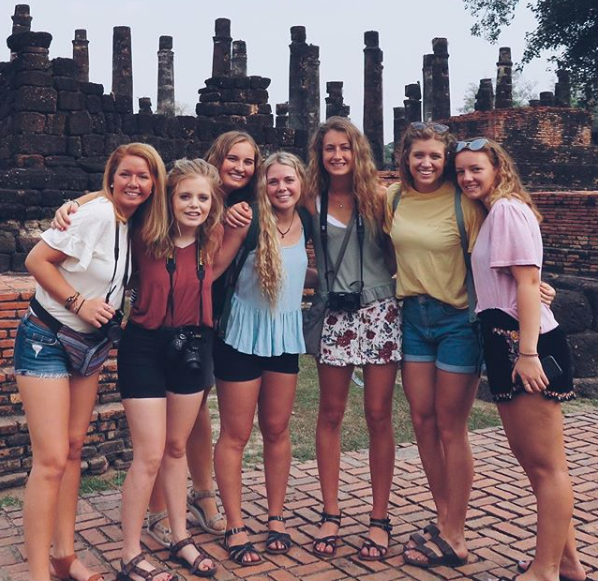 ---
Serious about living in Thailand and taking vacations down to Bangkok?

You can do all that (and tons more) if you come teach English in Thailand with International Language Programs! ILP's a non-profit organization who sends volunteers abroad to serve in countries like Thailand, and we think our program might be a good fit. Get more info by clicking that green button: