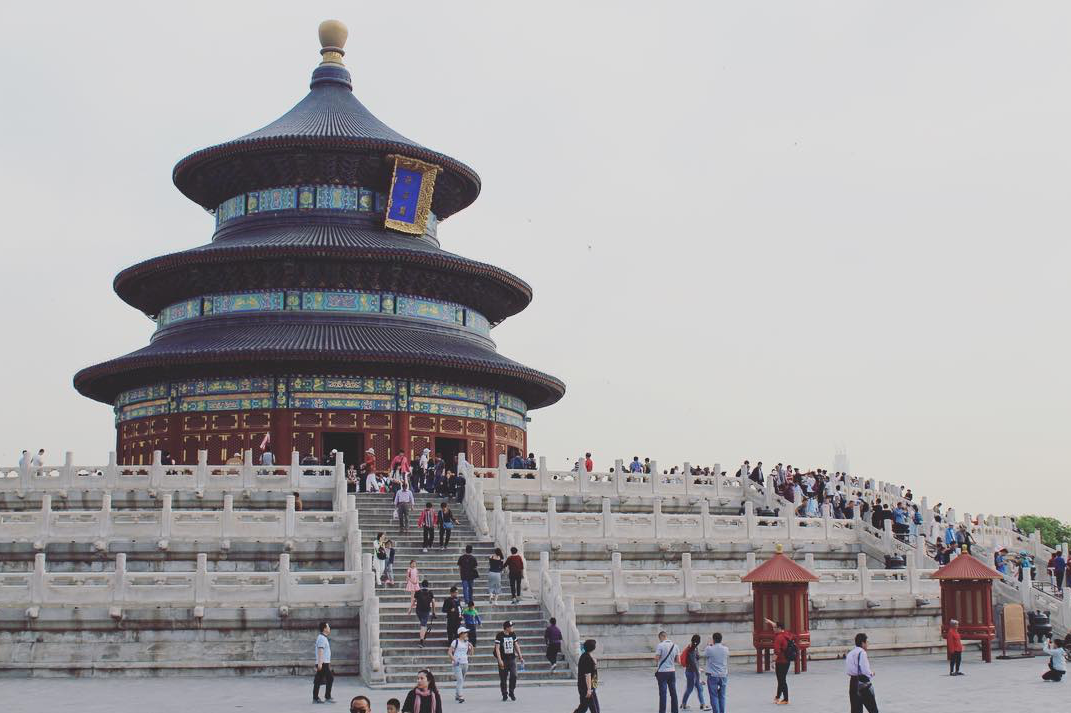 Headed to China? These apps will make your life so much easier.
There's a lot to get ready before you leave for any international trip, but if you will be traveling to China, you need to take a couple of extra steps (especially if you don't know the language). Luckily, I'm guessing you will be traveling with your phone, which will make your life in China so much easier if you have these apps.


---
If you volunteer in China with ILP, you'll be set up with your airfare, housing, meals, and a few other perks while you call this country home.
---
It's helpful to have these apps downloaded before you go; some require you to set up the app by verifying your number with a text message. Super important to do now if you will be traveling without data, or will be getting a new phone number thanks to your SIM card.
Apps Helpful For China
Keeping In Touch

Help With The Language

Getting Around

Managing Your Money

A Couple Others
Keeping In Touch

Your VPN App
One of the biggest things to know before traveling to China is that your internet is going to work differently. The Chinese government has blocked certain websites that you won't be able to access unless you have a VPN. Anything Google related (Gmail, Google Maps, Google Drive, etc), social media like Instagram and Facebook, and many other sites are all restricted without a VPN.
Get more VPN information here which includes our favorite and not so favorite brands. Some VPNs have an app version which means you can scroll Instagram on your phone - they often allow you to download their VPN of all of your devices. Handy.
WeChat
You might have heard of this one before, but it's THE app to have before going to China. This is China's version of social media and pretty much everyone uses it to keep in touch. You'll meet lots of friends in China who will want to add you on WeChat, plus you can message your ILP group members and even video call them if your friends and family have this app.
Signal
Some ILP groups have run into issues with WeChat. You have to authenticate your account which can result in you being blocked. It's a great resource if it works, but others have had better luck with Signal. It's a messaging app that you can use without a VPN, and it works on both data and on WiFi.
Get it free here on Android and here on IOS.
These Other Travel Apps
We have a big long list of apps to help you stay in touch with friends and family no matter where you're traveling, right here. As long as you have a VPN they should all work for you in China.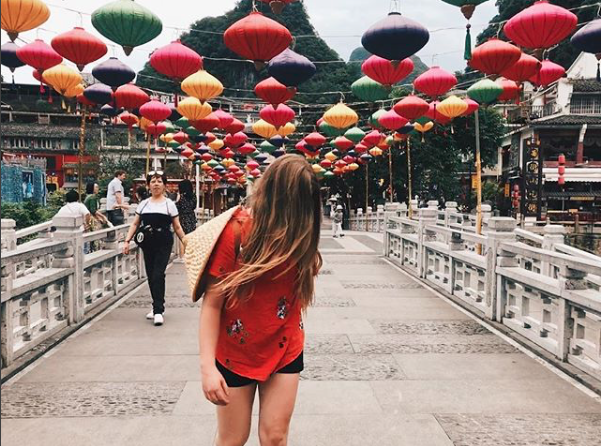 Help With The Language
Don't speak Chinese? No worries, most people in your group will be in the same boat. These apps will help you translate the characters you see and what others are saying, and can help you pick up a bit of basic Mandarin if you're interested in learning.
Pleco
If you just pick two language apps to download, pick Pleco (and Google Translate). Pleco is a free Chinese dictionary app where you can type in a word in English and pull up the Chinese equivalent. You can also draw Chinese characters to get them translated. This was soooo helpful on my semester in China.

Download it here.
Google Translate
This is a very close second … With this free app, you can basically get around without speaking a word of Mandarin. The app has a function where you can "speak" a question, and have it translate in real time to ask that question in Mandarin. You can also hold the app up to a sign in Mandarin, even if it's in Chinese characters, and it will translate it in real time. I love technology. Get more info on how to use Google Translate here.
Download it here for iOS and here for Android
Line Dictionary
Similar to Pleco, this app lets you translate what you are seeing and hearing in Chinese to English. You can download a Mandarin keyboard on your phone which will help you draw the characters into the app and get it translated into pinyin and English. There is also a "daily Chinese" feature to help you learn the language. Most volunteers and users suggest having both Line Dictionary and Pleco as far as dictionaries go.
Download it here for iOS and here on Android
Pin Pin
Learn pinyin with this app. There's a helpful reference table to help you distinguish the tones found in Mandarin, with quiz options to help you out even more. This app is more handy for those volunteers looking to study Mandarin during their semester in China.
Get the free version here for iOS and here on Android (there are upgrade options if you'd like to be charged).
ChineseSkill
You'll likely have Mandarin lessons with your Local Coordinator (or another staff member) as a part of your ILP program fee, if your group is interested. But if you'd like to learn a bit more outside of class, we suggest using ChineseSkill. This app helps you learn Mandarin in a game-like setting, with activities and quizzes to help build up your grammar and vocabulary.

Getting Around
Trip
This is the most helpful app for all of our ILP China volunteers! Trip is the spot to go for booking your train tickets and your flights; the website and app are in English and is so easy to use that for travelers who don't speak Mandarin, booking transportation is a cinch. If you're booking a ticket last minute, you can use your data to book it on the go.
I've even booked a train ticket on the app while I was waiting in a long line at the train station ticket booth. It was so helpful to be able to see exactly what I was booking, what was available and what my options were. Once it was my turn to get my train ticket, all I had to do was show the e-ticket on my phone rather than deal with the language barrier of ordering my ticket in person. Super easy.
Get it here on iOS and here on Android.
Metroman
If your city has a metro (or you'll be visiting Chinese cities with metros, like Shanghai, Beijing, Guangzhou or Chengdu), you should download this app. It works without WiFi and pulls up a map of the metro for your city, and allows you to choose your stops; the app will plan out your transfers, and will give you an idea of when you'll arrive and how much your ticket will cost. The metro stops are named in English and Chinese to make things extra easy.
Download the Metroman app here for iOS and here for Android (You might need to search "Metro Subway App" instead of "Metroman").
Good to know: There's an option to selected individual cities on the "setting" tab on the bottom right. Then just click "select city" and choose the one you want.
DiDi
- Greater China
China does not have Uber, but they do have DiDi which is essentially the same. You'll call a car to pick you up at your location (or one you type in) to a destination. The price is predetermined and you can upload your American card info directly in the app to pay your driver via DiDi instead of dealing with cash.
Get the app here on iOS and here for Android.
Maps.me
Get offline maps of your Chinese vacation cities and the city you call home with this app. You download the country you're traveling in, and can quickly look up where the nearest ATMs or restaurants are at — helpful if you don't want to use data or don't have WiFi.
OFO Bikes
Bicycling sharing is becoming more popular in China, and OFO makes it easy. You just download the app and find an OFO station near you, select a bike, and scan the bike's QR code. You'll get a code to "unlock" the bike and you're ready to go.
Get OFO here for iOS and for Android.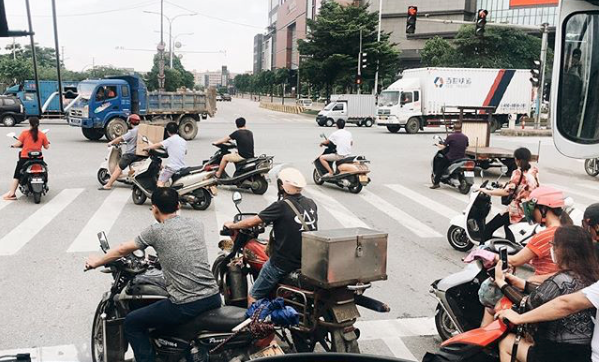 Managing Your Money
XE Currency
In China, money is called Renminbi (RMB) or yuan, and keeping track of how much USD you're actually spending in yuan can be tricky. Quickly figure out the exchange rate with this app.
If I'm shopping and I find a treat for 20 yuan but can't remember how much that even is, I pull out my phone and quickly type 20 yuan into the app to find out instantly that it's a little less than $3 USD. It helps me get a better feel for how much I'm spending and if it's a good deal or not.
Venmo
This is an absolute must; since you'll be traveling with your group sometimes it makes sense for someone to book your whole group an AirBnb or a hostel, and you'll need a quick way to pay them. I had everyone in my group download Venmo just to make "traveling as a group" easier when it comes to payments.
Taobao
Taobao is like China's version of Amazon. One perk over Amazon is that your shipping will likely be quicker (since it's coming from China and you're in China) and you're also getting their deals. You do know that China has crazy killer deals right?
Don't speak Mandarin? Just choose to "translate the page" from your web browser preferences. They do accept international credit cards like Visa and Mastercard. Phew.
One word of caution: You know how when you buy stuff online back in America you often return things because it wasn't what you expected, it didn't fit, or you just changed your mind? It's a lot easier to drive down to USPS than it is to send mail while living in a foreign country.
You definitely can send mail during your semester abroad in China, it's just a bit different and because of the language barrier it's just more of a hassle. Keep that in mind. If you need to make any returns you might need to rely on the local friends you've met to help you print out any receipts and figure out the mail system. Personally, I just wouldn't buy something that I might need to return.
A Couple Others
Apps like Hostelworld are also handy for booking a place to stay. Same with AirBnb. Oh, and of course, the apps that you use now like Instagram will come in handy for your semester.
We have a few more travel apps we suggest for all of our volunteers that might come in handy.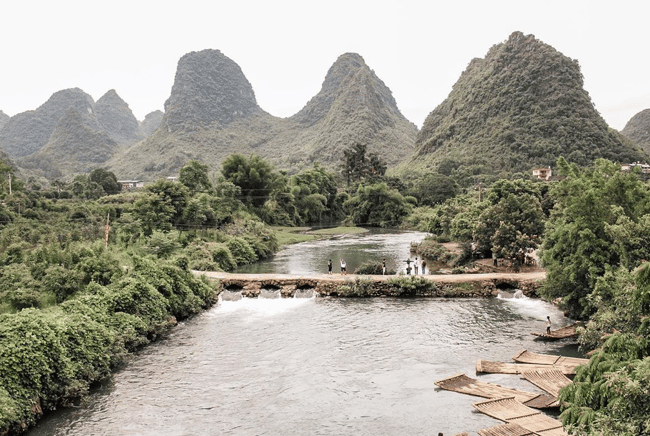 Ready for your trip?
Or maybe you still have a few more questions? We can help you out, no problem. Come chat with an ILP representative: