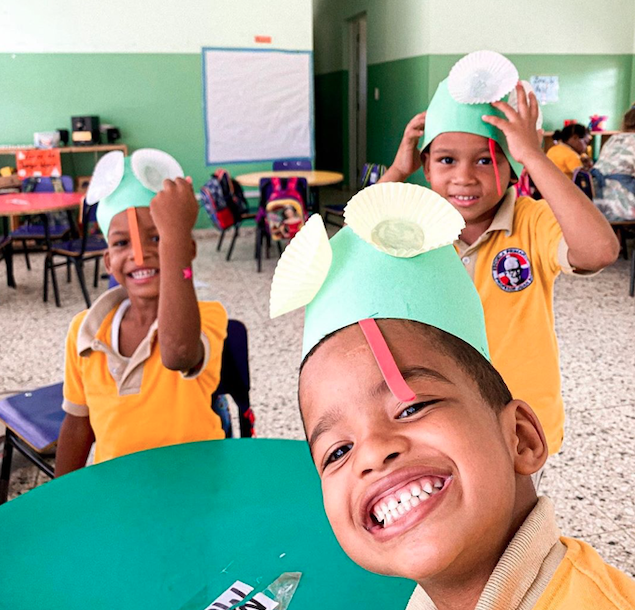 Whether you need lesson ideas for your very first week of teaching (here are some survival tips) or are looking for a few new arts and crafts to mix things up towards the end of your semester, we've got you covered. Here's our master list of arts and crafts ideas that work really well for ILP lessons!
Volunteering as an English teacher abroad means spending time in the classroom with your darling kids. As an ILP volunteer, one of the subjects you will get to teach is arts and crafts. It's amazing to think that you can help kids learn English while making bead snakes, but it really works!


---
Want to learn more about teaching abroad from our current volunteers?
Make sure you're following @ilpadventure and @ilptakeovers on Instagram!
---

Since you'll be creating your own lesson plans, we've put together this HUGE compilation of ideas to help you in your lesson planning throughout the semester (and don't worry, you'll get trained on how to teach the ILP method before you leave).
Better yet, we've organized this list by the main supplies you'll need. Worried about how to get all of these supplies? No stress! You can get so many of them for cheap or even free. Plus, once you get to your teaching location, you'll be combining all of the supplies with those brought by the other volunteers. Yay for sharing!
Quick Tips
Pinterest will be your best friend! Save all of the ideas that you find and like on an organized Pinterest board so you have easy access when you need it. Check out ILP's Pinterest to see some of the ideas we've saved.
Think of everyday objects or foods that the kids would be familiar with (or at least have a picture you can show them) and then think of how you can recreate a craft version! How about a taco? Use colored paper, scissors, glue, and markers and discuss each ingredient.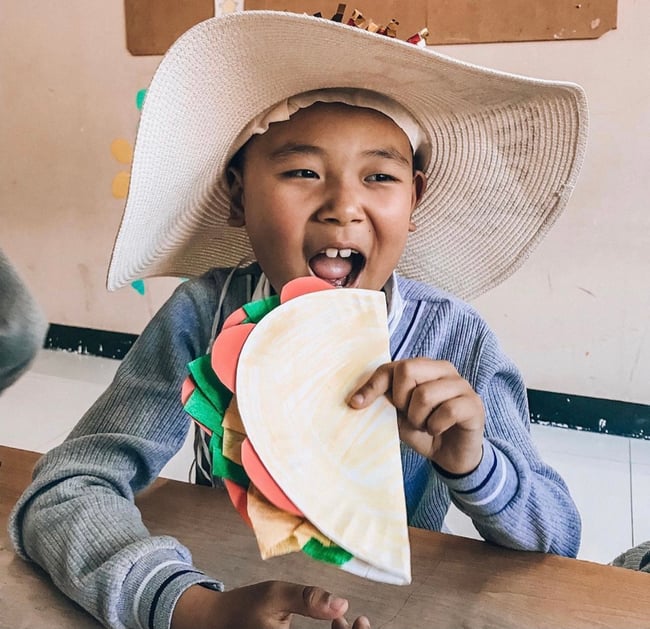 Don't be afraid to substitute supplies. Do the instructions call for straws and you don't have any? Maybe try popsicle sticks. Need watercolors? Try adding food coloring to water. Just don't instantly rule out a fun craft idea because you don't have one of the supplies. Get creative!
Have you heard your students talking about a favorite movie? Maybe Frozen or Spiderman or Toy Story? Think about how you can recreate something from the movie! They'll take extra interest in the craft if it's a familiar thing they already love.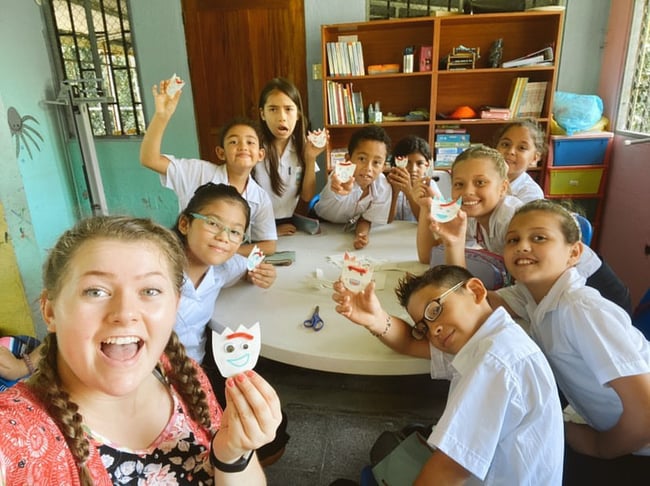 Collaborate with the other volunteer teachers in your group! Maybe they have an idea they aren't going to use? If you're in a creative rut, they are the first people you should talk to.
Take advantage of holidays. There are so many easy, cute craft ideas available for every holiday, so take it has an opportunity to teach them a bit about how we celebrate special days in the USA.
Here is some other helpful info to keep in mind when it comes to lesson planning and teaching.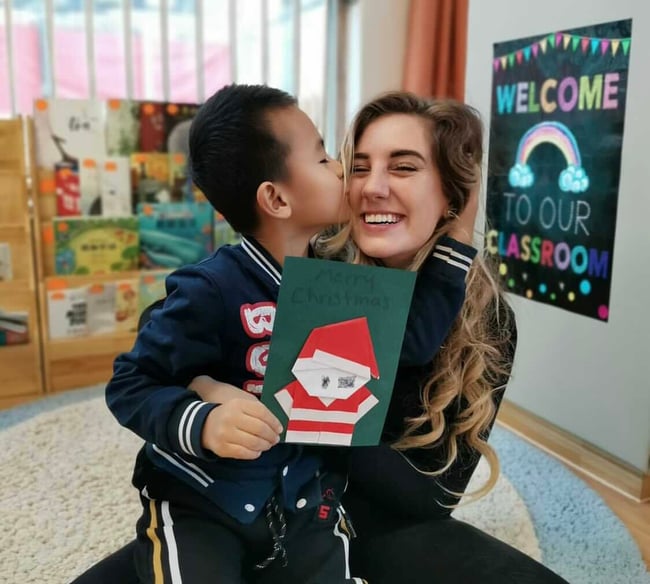 Crafts Using Q-Tips
X-ray Hands Or Skeletons
This is perfect for a Halloween craft but works for any time of the year. For the x-ray hands, have each child trace their hand with chalk (or a white crayon) on a sheet of black construction paper. Glue q-tips where bones in the hand would be! The skeletons don't require any tracing, but you will need more q-tips.
Here is a detailed guide for these skeletons, and another guide for the x-ray hands.
Dandelions
This is a simple, colorful craft, but keep in mind that it can get messy if you're using thick paint. We recommend watercolors if possible. And definitely have the students draw the stem and most of the dandelion with markers or pens instead of having them try to paint all of it.
Here is a detailed guide for a slight variation on these dandelions and some other ideas for how to use q-tips to create pointillism art.
Snowmen
This is a perfect winter/Christmas activity, and uses the same pointillism technique of similar crafts. You can have things like beads, sequins, buttons, or little pompoms to decorate the snowmen after the painting is finished.
Here is a detailed guide for these snowmen.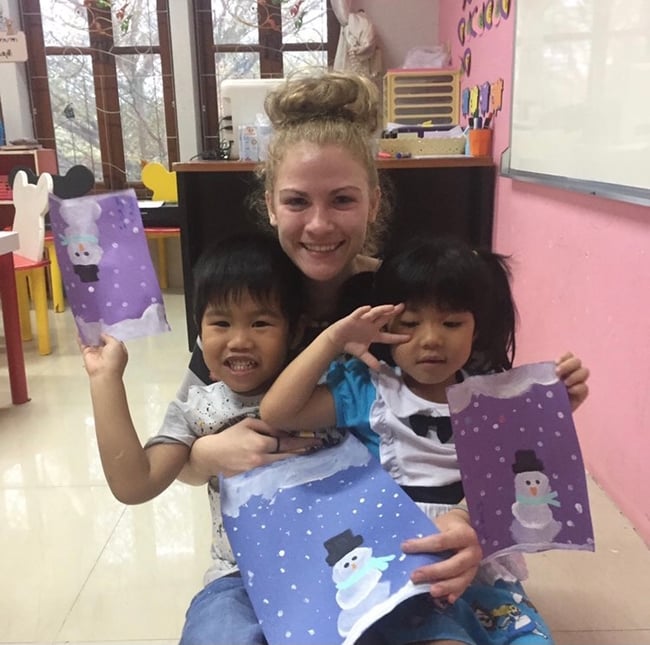 Crafts Using Paper Plates
Jellyfish
Give each student half of a paper plate. They can decorate these with crayons or little pieces of paper before you use a hole punch to make a few holes along the straight edge. Then, have the students thread the yarn tentacles through the holes. Easy peesy!
Here is a detailed guide for these jellyfish.
Walruses
Paper plates work as a great base for so many different animal faces (lions, elephants, frogs, etc.) but this cutie walrus is one of our favorites. If you're limited on paper plates, you can even just use half of a plate and make the mouth and nose smaller.
Here is a detailed guide for these walruses.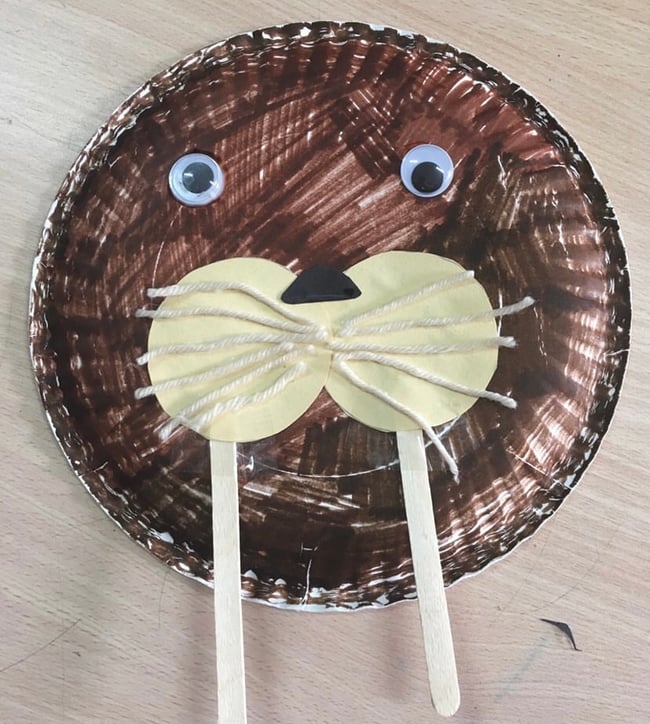 Snakes
This is another fun animal one that focuses on more than just a face. It does require a lot more scissor cutting, so keep that in mind. But you can decorate the snake with just about anything, making this one very versatile.
Here is a detailed guide for these snakes.
Paper Plate Pizza
Remember what we said about turning food into crafts? Well, this is the perfect one! Especially when you have different topping options and go through each one to let the students decide which toppings they want on their own pizza.
Here is a detailed guide for these pizzas.
Crafts Using Pipe Cleaners
Bead Snakes
While making bracelets is always fun, this is an easy way to switch things up. Maintain control of the supplies by letting your students choose only two colors of beads to rotate between when creating their snakes.
Here is a detailed guide for these snakes.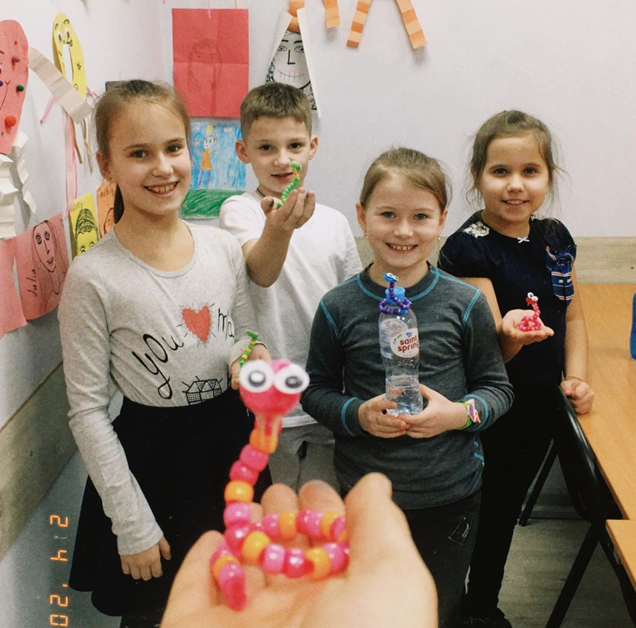 Lollipops
Some younger students may have a harder time twisting the pipe cleaners together for this one. Also, keep in mind that you'll need a hot glue gun to get the pipe cleaners to stay on the end of the straw or popsicle stick. Tie a piece of yarn or ribbon around the stick to give it a candy store finish!
Here is a detailed guide for these lollipops.
Crocodiles
If you don't have green popsicle sticks, have your students color them with markers. Just keep in mind that this can get messy and they'll probably need to wash their hands. If you don't have time to cut and glue teeth onto the sticks, just call them lizards instead.
Here is a detailed guide for these crocodiles.
Crafts Using Popsicle Sticks
Baby Chicks
You can make a lot of different animals (like tigers, foxes, unicorns, etc.) with popsicle sticks, but these cutie little chicks are so fun because they include handprints too.
Here is a detailed guide for these chicks.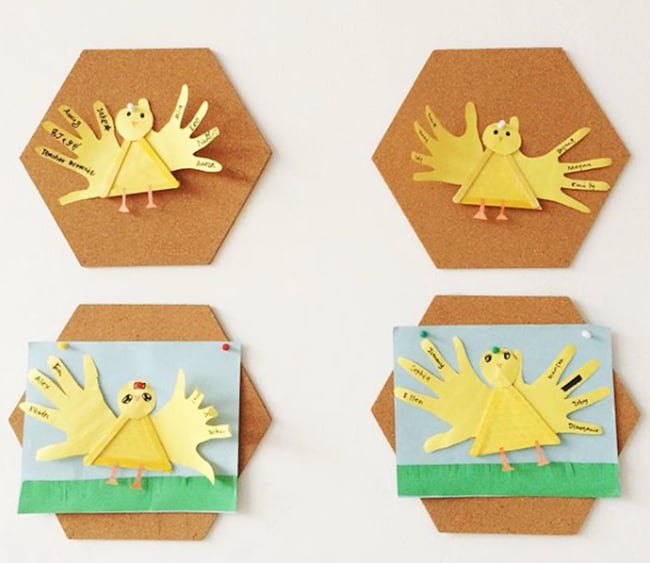 Popsicle Stick Superheroes
If you don't have the craft paint to create the "S" on the popsicle stick, just have the kids draw one on the back of the cape instead. This has turned out to be a favorite craft for all of our students around the world!
Here is a detailed guide for these superheroes.
Handprint Butterflies
There are countless ways to make butterflies, so just use whatever supplies you have and the students will love it!
Here is a detailed guide for these butterflies.
Rainbows
We love how creative this is! I wouldn't necessarily look at a popsicle stick and think to use it as a rainbow because of the shape, but look how cutie this craft is. And so easy too, you don't really need instructions on this one. Just cut out your cloud topper, add some googly eyes and a mouth, color your sticks, and glue them to the back of your topper. Good to go.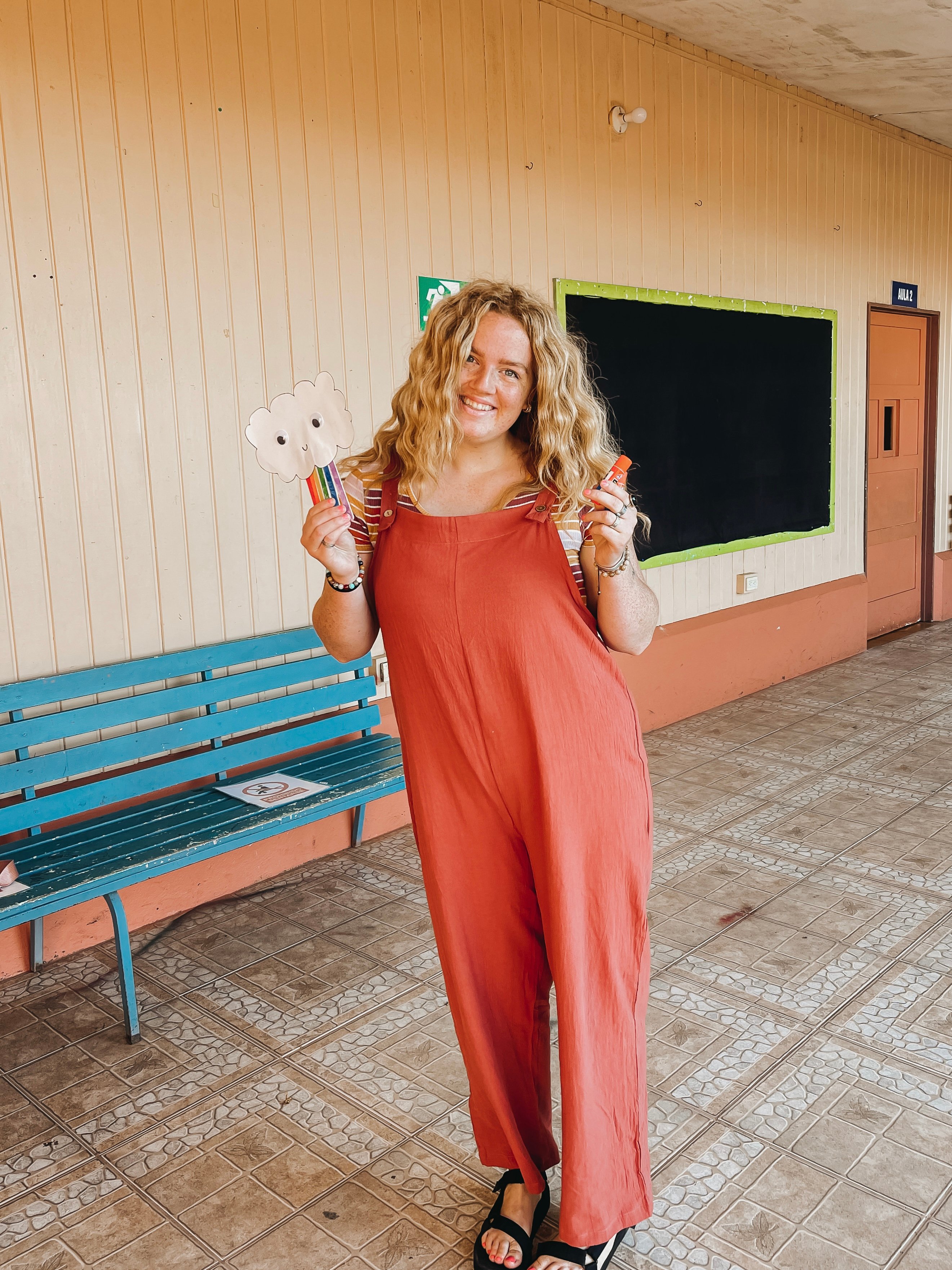 Giant Popsicles
The perfect summer treat! Use stickers, sequins, little pompoms, and anything else to decorate this simple craft.
Here is a detailed guide for these popsicles.
Clothes Pin Airplanes
Absolutely a favorite for all kids! Keep in mind that you will need a hot glue gun to put it all together.
Here is a detailed guide for these airplanes.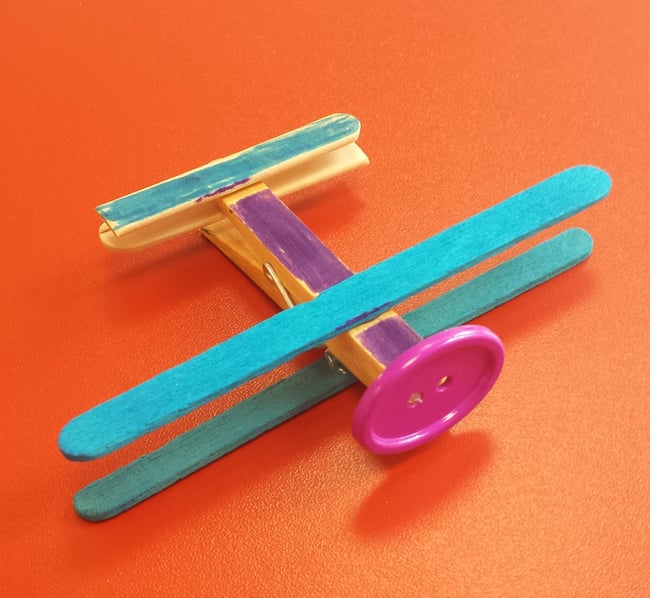 Crafts Using Cotton Balls Or Pompoms
Cotton Ball Ice Cream Cones
Cut out a triangle of brown construction paper for the cone, and have the kids make the cross-hatched design on their own. Glue the cone onto a piece of paper and then use cotton balls for the ice cream. Definitely discuss their favorite flavors and how many scoops they want!
Here's a variation on these simple ice cream cones.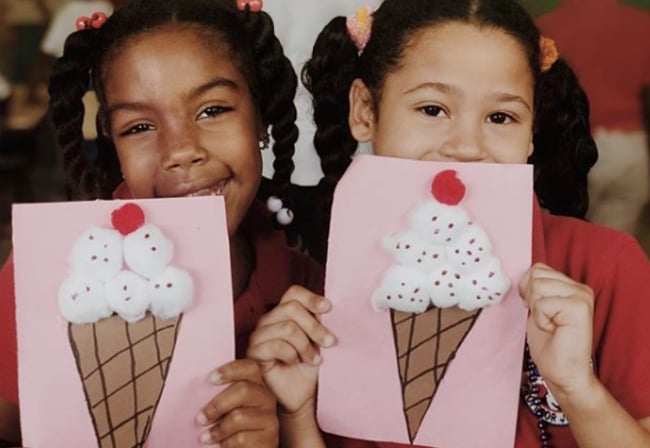 Movie Theater Popcorn
Use yellow and white pompoms, or have kids lightly brush their own with a little bit of water and yellow food coloring. This is a fun way to talk about favorite movies too!
Here is a detailed guide for this popcorn.
Clothes Pin Caterpillars
Kids love choosing their own colorful pompoms for this one. And for an extra step, have the students clip the clothes pin onto a leaf that you either find outside and bring to class or have them cut from paper.
Here is a detailed guide for these caterpillars.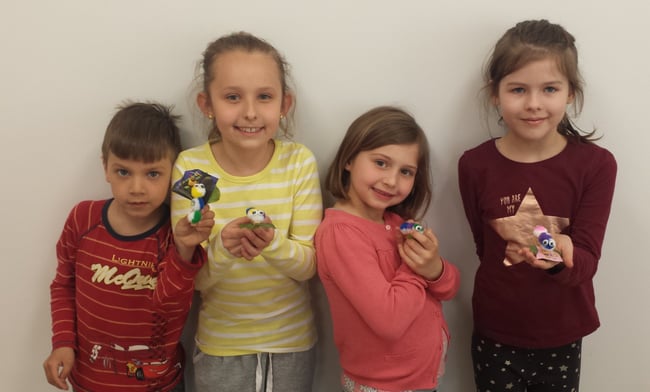 Fluffy Sheep
Paper plates or coffee filters work as a great base for this art project. You can also have the sheep faces cut out before class to save on time, and then just have the students assemble their creation in organized steps.
Here is a detailed guide for these sheep.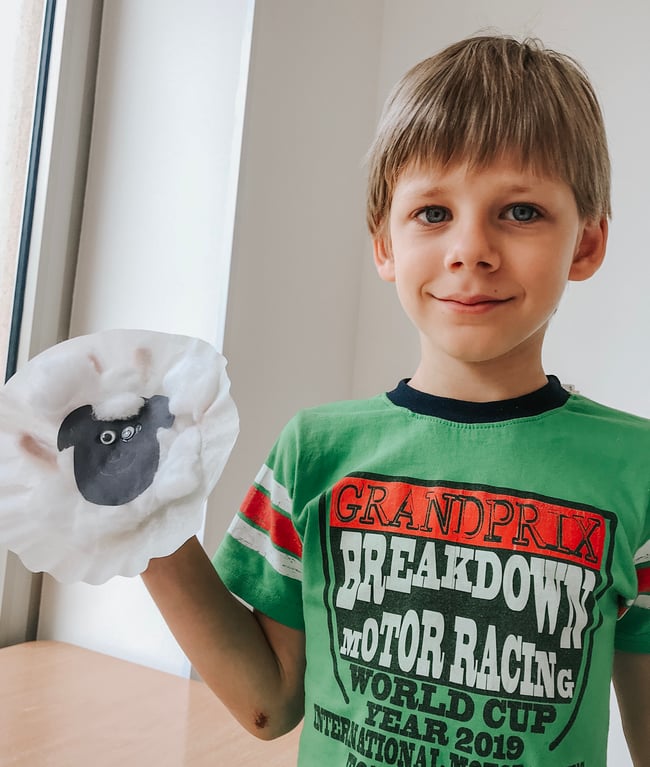 Rainbows
Depending on how long you think this one will take your students, you can already have the colorful strips of paper cut. After the strips are taped onto the flat edge of the paper plate, curl the edges by tightly rolling each strip around a pencil for a 3-D look. Finish it off by creating a white cloud using cotton balls.
Here is a detailed guide for these rainbows.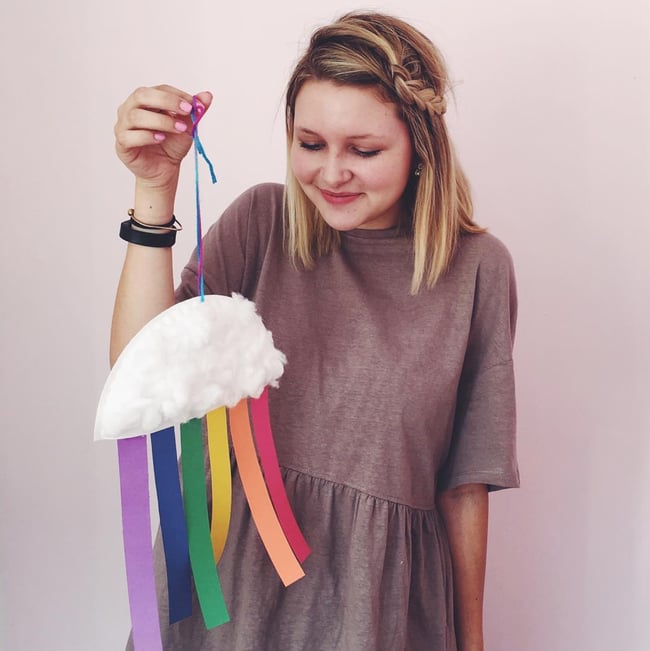 You don't need to have any experience teaching to volunteer with ILP.
As you can see, teaching is a lot like just hanging out with your kids and having fun while practicing English. We train you on our proven teaching methodology so that you can be an effective teacher while the kids get to have fun doing activities they love. Have questions about our program and what it's like to be a volunteer teacher? Click the button below to get in touch with one of our reps.