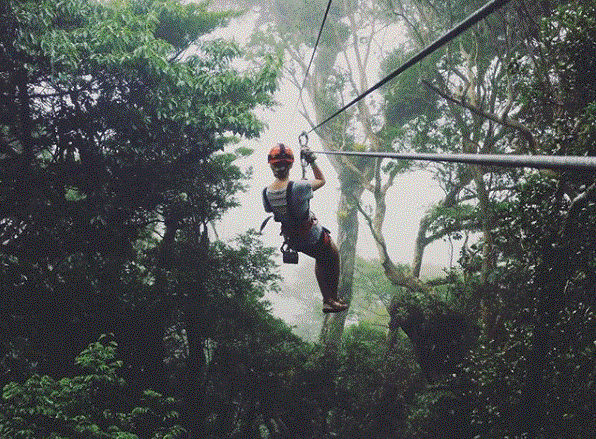 It's not a secret that Costa Rica is insanely gorgeous, but some of the best places to zip line might be a bit hidden.
Trekking through the jungle and exploring is one of the best parts about Costa Rica. You will be blown away by the scenery and views you'll see. Zip lining or taking canopy tours is a popular way to see more of Costa Rica and something you'll never forget.
---
Want a way to spend more time in Costa Rica?
Consider volunteering in Costa Rica and spend your days adventuring and teaching English in this humanitarian program.
---
There's a lot of places to go zip line (absolutely, you have to add this experience to your bucket list for Costa Rica), but here are a few we recommend you check out!
Where Should I Zip Line In Costa Rica?
Arenal Volcano Zip Line
Superman Zip Line
Jaco Rainforest Ariel Tram
Manuel Antonio Canopy Safari Zip Line
Hacienda Pozo Azul Canopy Zip Line
Arenal Volcano Zip Line
The Arenal Volcano is a must see while in Costa Rica and zip lining gives you the coolest opportunity to see it from a bird's eye view. There are several volcanoes here, but Arenal is considered #1 so if you're having a hard time choosing ... you can't go wrong here. It's a perfect excursion if you're near San Jose, Costa Rica's capital.
For this zip line you will take a tram up to the top platform and zip line down from there. Keep your eyes peeled for monkeys and birds as you zoom through the trees.
Here's all the info you need to book your tour.
Price: $81- bring your student ID for a discount, making it $67
Superman Zip Line in Guanacaste
This zip line is unique because you are literally flying like superman. You get strapped in on your stomach which is a comfortable, easy way to relax while soaking the the scenery around you. Did we mention you're right by the coastline giving you an amazing view of the water?! You're gonna love it.
Don't miss out on this experience while you're in Guanacaste in the northwest corner of the country. Here's the info to book the tour.
Price: $78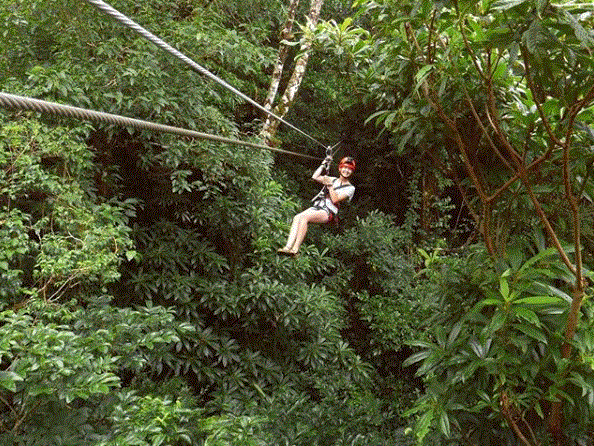 Jaco Rainforest Aerial Tram
If you're looking for a canopy tour on the Pacific coast - head to Jaco! You sit down in a tram with your group and glide through the treetops with a guide teaching you all about the animals and history of the area. This spot is also near the coast so it makes for a fun weekend trip where you can head into the jungle after a day relaxing by the coast.
Here's the website with more info.
Price: $65 - look at their website and there is usually a 10% discount code posted.
Manuel Antonio Canopy Safari Zip Line
One of the most popular national parks in Costa Rica also offers a zip line experience - sign me up. If you're looking for something a bit more thrilling take a look at the Tarzan Swing, 11 zip lines, repelling, white water rafting, and suspension bridge. You're sure to get your heart rate up. Manuel Antonio is a spot you'll want to explore regardless of how much you want to zip line; it's a must-see place!
All the info you need is right here.
Price: The five hour zip line tour and breakfast will cost you $85 dollars. There are a lot of different packages you can get so check out their website.
Hacienda Pozo Azul Canopy Zip Line
This course has nine zip lines and goes over a river canyon which gives you super cool views- oh and it's 90 feet in the air! Grab your ILP group and go because you'll looove this place.
Here's their website for more info!
Price: $56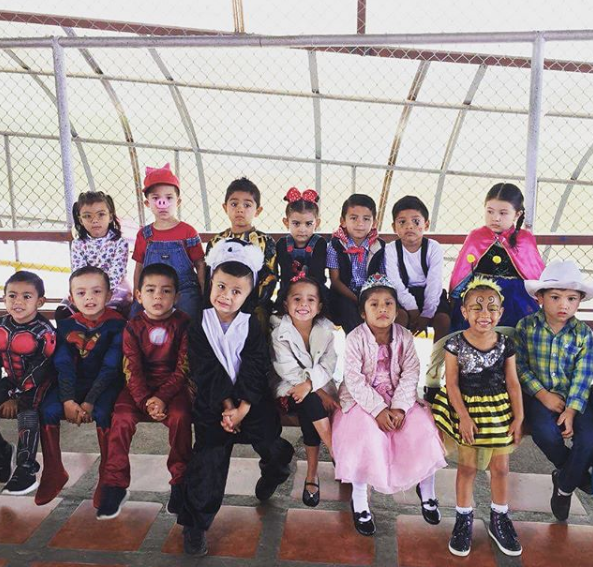 Ready to really experience this country?

Volunteer with ILP for a semester abroad, make a difference, and travel to see all of this amazing country. ILP (International Language Programs) has years of experience sending college-aged volunteers abroad to teach English and travel the world.

Click the button below to learn more about Costa Rica: