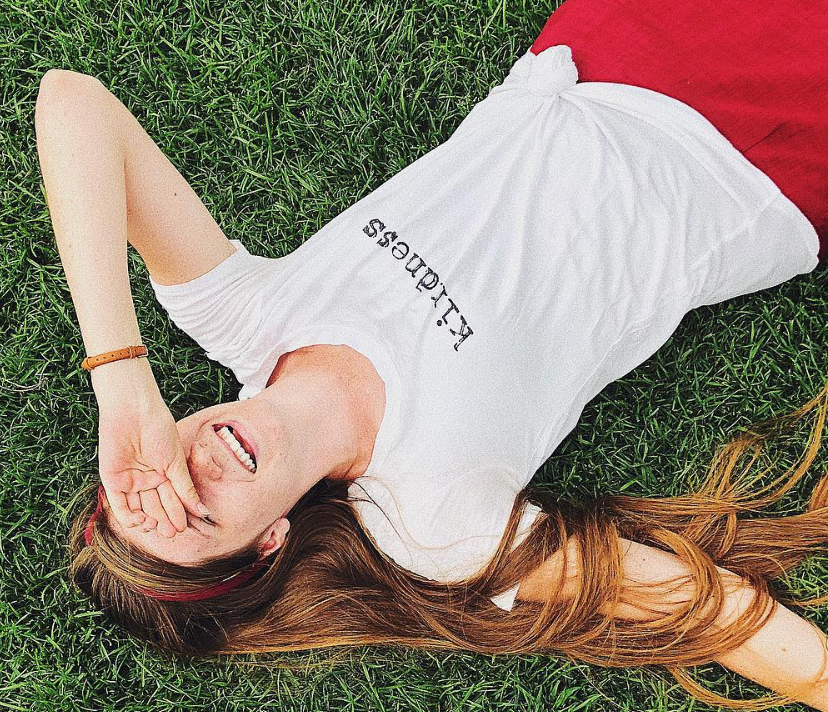 Anyone else agree that books just make life better? Whether you're spending your summer at home or abroad, these books should be on your reading list!
Every summer needs a good reading list, right? There really is nothing like a good book to make you feel like you're on an adventure—while actually sitting safe at home. Or better yet, reading about a place you've been or are planning to visit! Somehow that always makes the story more interesting and relatable. So whether you're volunteering for a semester with International Language Programs, or working to save money so you can in the future, these books that we love love love are sure to be some of the highlights of your summer!


---
Want to spend a semester volunteering abroad but are worried about the cost?
How To Pay Less For A Semester Abroad
---

We love a good book list. In fact, here's another one! As a volunteer with ILP, you'll have plenty of free time after teaching every weekday. You can totally spend some of that watching Netflix (we won't judge), or better yet, why not read a book or two? These are some that we think will contribute to a great semester at home or abroad.
Oh and one more thing — This post has affiliate links for your convenience (which means if you make a purchase after clicking a link, we earn a small commission). Just know that we're only making it easy to share the books we love!
A Handful of Our Current Favorite Reads
Historical Fiction
Contemporary Fiction
Nonfiction
Historical Fiction
Hotel On the Corner of Bitter and Sweet
This emotion-packed book takes place in the US during both the 40s and 80s. It's about a Chinese American boy, Henry, and a Japanese American girl, Keiko, living in Seattle during a very difficult and conflicted time in our history. A parasol found in an old hotel basement is what triggers Henry 's journey through memories of the friendship and innocent love that developed before Keiko and her family were relocated to an internment camp. Lots of fascinating historical details about this time and place are woven into the story, making it an all around good read.
The Lost Girls of Paris
Here's another WW II story that is told in flashbacks, but this time from the perspective of three different women. Two are helping to sabotage the progress of the Nazis in western Europe, while the other is in New York after the war, trying to uncover their stories. This books has plenty of tension, a bit of romance, and lots of female empowerment, courage, and inspiring determination. Although it is historical fiction, the plot is based on the work of many brave British women who were sent to France during the war to help with the underground resistance, and were then captured and vanished at the hands of the Nazis. It will pull at your heart, but we honestly can't recommend this book enough!
The Tattooist of Auschwitz
If you can't tell, books that take place during WW II might just be some of our favorites. Is there a time in history that better shows the very best and very worst that humanity is capable of? The story takes place right in the heart of the greatest autrocities: Auschwitz-Birkenau. For our volunteers who have spent a semester in Europe and had the opportunity to visit this extermination camp, this story will be especially meaningful.
Lale, a Slovakian Jew, is deported to Auschwitz and then forced to tattoo numbers on the arms of thousands of arriving prisoners after the Nazi's find out he is able to speak several languages. Upon meeting one of these prisoners, Gita, Lale vows to himself that he will somehow survive the war and marry her. The honest and vivid retelling of these events is sobering, but also emphasizes the endurance of love and hope, even in the darkest of times. Read it before or after you visit the camp. Just read it.
We Were The Lucky Ones
Okay, last WW II book for this list, but of all the ones we've listed, this one may be the most well written. It's just too good not to mention, especially since it's also set in Poland and focuses on a large Jewish family who lived there during WW II. The story begins when they were all together, trying to focus on living normal lives as the shadow of the war crept closer. After they were separated, the plot follows their different paths as they struggle to survive through intense and dangerous circumstances all across Europe. And not to give any spoilers, but the miracles they experience throughout the war are amazing! Like many other novels about the holocaust and its survivors, this story is full of hope, love, courage, and determination.
Victoria
If you get to spend any time in England, or specifically London, during your semester abroad, then this book really is a must read. Maybe you've seen the TV series on Amazon Prime that was written by the same author? It is so well done and just such a beautiful, inspiring story. The plot focuses on the life, personality, and events of young Queen Victoria. Readers are sure to love her independence, determination, and innocence. Plus how can you not swoon over the early romance she shared with Prince Albert? Now that is a real love story that is better than any fairy tale. We think there's not a better book for learning about the introduction of one of Great Britain's greatest and longest reigning monarchs.
Edenbrooke
This book has all of the elegance, charm, and humor of a classic and clean regency romance—without all the fancy, old language. There's an independent young woman who often has her head in the clouds, a handsome and witty young man who falls in love with her, and of course the classic plot twists, some which you may see coming, and some which we guarantee you won't. It's all set in the beautiful English countryside that inevitably leaves us fantasizing. Coming from someone who has read countless books of this genre, Edenbrooke is a real winner! Like many of us, you probably won't be able to put this book down once you start, and may even finish it in just one day. You're welcome!
Contemporary Fiction
To All The Boys I've Loved Before
Have you seen the Netflix rendition of this? Better yet, have you ever had a super complicated love life? And maybe even written a secret letter to a boy that you didn't want him to ever ever read because it was just your way of pouring out all the things you couldn't actually say to him? Then you probably understand why so many people love this super relatable, but also unique, and totally great story about a sixteen-year-old girl, Lara Jean, whose five secret letters to five different boys all got mailed at once! As you can guess, she ends up in a tangle of teen romance. It's also a story about her family, the relationships between her sisters after her mother's death, and the Korean traditions that are still very much a part of her life. We're pretty positive you'll like the book better than the Netflix show!
We Were Liars
A great suspense novel. And it's one you have to read for yourself cause we are not giving this plot away! Other than the fact that it's about a group of four teenagers who call themselves, "The Liars". Oh, and the ending has a plot twist. What more do you need to know? The book has some unique sentence structures and a more free-flowing writing style than the other books we've recommended, so it definitely isn't for everyone. But if you like coming-of-age stories, and creative, modern writing that draws readers in and will make you think a bit out of the box, then this is probably for you. Honestly, you're gonna love it or hate it, but either way you've gotta read it!
A Man Called Ove
Did you like the Disney's movie, "UP"? Then you'll probably love this book. Set in Sweden, it is the endearing story of an old man who is left devastated after the death of his beloved wife. He becomes a modern-day Scrooge—totally grumpy, rude, selfish, bitter, and is someone that all his neighbors avoid. When a family with two young daughters moves next door, they are able to see past his grouchy exterior and strict routines into the heart of a lonely and brokenhearted old man. This story is about Ove's journey of healing, and the family's ability to move past first impressions. There is so much to learn from the friendship that develops between the heartwarming characters in his neighborhood!
Nonfiction
Girl, Wash Your Face
After reading the first few pages, you'll see why everyone needs just a bit of Rachel Hollis in their life. Each chapter begins with a lie that Rachel has believed about herself in the past. The way she addresses these lies that are so familiar and relatable to many of us is inspiring. Add in her perfect blend of humor and honesty, and this type of self-help book just couldn't be any better. Don't blame us if you end up listening to her podcasts, and following her insta for more daily inspo. Trust us, there is a reason this book jumped up on the New York Times Bestseller list so quickly! The next time you feel like telling yourself, "I'm Not Good Enough" or "I Should Be Further Along By Now", you just pull out this book and get a Rachel reminder that you are enough! And that things always work out as we grow and learn from challenges.
At Home In The World
Raise your hand if you like to travel!! Yeah, that's what we thought. Lucky for you, so does the author! This is such a fun story that starts with Tsh marrying her husband, Kyle, in Kosovo. Years later when they are living back in America, they plan a nine-month backpacking trip for their family, three kids and all, around the world. Sounds like a dream, right?! Throughout the whole narrative, Tsh grapples with her wanderlust and desire for home. Maybe that's something you can also relate to. Her candid and thoughtful writing style is a pleasure to read, and we think you'll love it!
A Paris All Your Own
Whether or not you've been to Paris, this anthology is sure to leave you wishing you could buy a one-way ticket to Paris today! It's a collection of 18 essays written by award-winning female authors about their own experiences living and/or visiting the City of Light. They describe their loves, their hates, their adventures, their musings, and everything else that has made this city a destination for dreamers, and lovers, and wishers, and thinkers for centuries. Each essay is unique, with a good mix of the funny and serious, sentimental and relatable. Get ready for a good dose of healthy wanderlust! And if you haven't already, plan that dream trip to Paris!
Now that you have your book list, ready for a real-life adventure?
Applications for our program open up about 18-months in advance, so if you have an idea of when you want to go, we recommend starting your application today! Click the button below to talk with a representative in our office
about this life-changing opportunity!