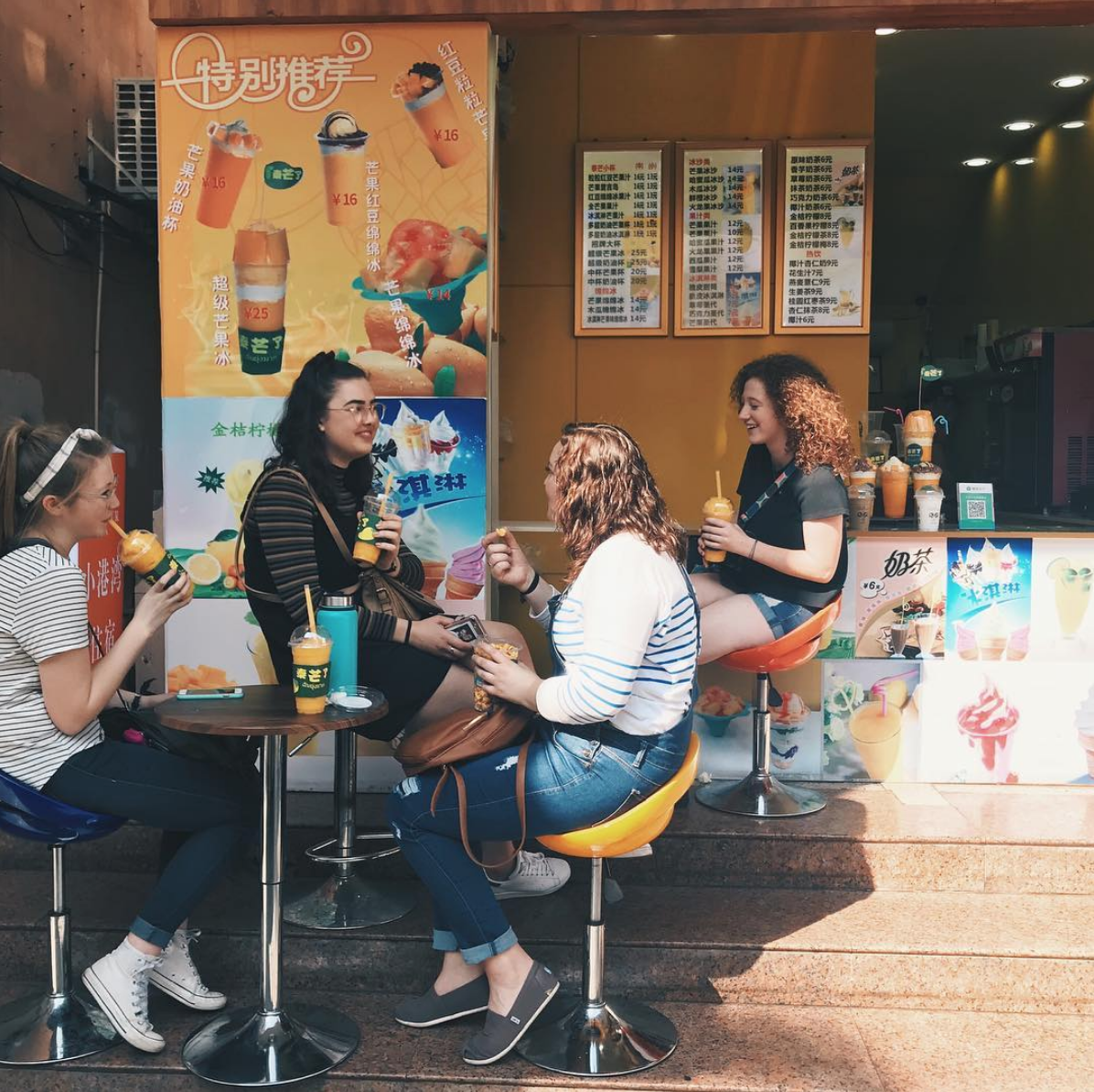 When you hear people talk about their experiences traveling the world, they really only tell you the highlights of their trip (because that's what they remember). Rarely will you ever hear the hard side of traveling. It's important to know that traveling abroad isn't all sunshine and rainbows and can be hard at times -- it's still totally worth it, so don't worry!
Real talk -- I was able to volunteer abroad with ILP four times and each semester came with it's own set of trials. While they were hard in the moment, I wouldn't change anything. They made my trips even more meaningful. The best piece of advice I ever heard was, "Traveling should be hard or you didn't do it right". Traveling should stretch you beyond your limits and comfort zone.
Did you know that you can talk to an awesome ILP representative that has been on an ILP trip before? Get your questions and concerns taken care of (you can even talk to one that has been to the ILP countries you have your eye on)!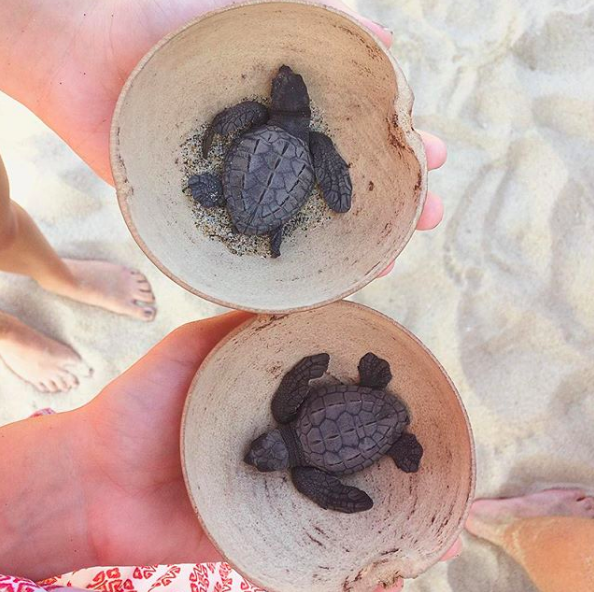 Before you head off to teach English in the Dominican Republic or live in Thailand for a summer, it's important to know some of the things that make traveling hard -- I'll even add some tips of how to make it easier!
Why traveling can be hard + how to make it easier
Homesickness
Jet lag
Mentally tiring
Physically tiring
Out of your comfort zone
Homesickness
Homesickness is a battle that most people go through, so just prepare yourself for it. It's interesting how we dream about traveling abroad and it's all we think about for weeks (or even years) ... but then once we arrive we just start missing home!
When you live in a foreign country where everything is different and they speak a totally different language, it's hard to not crave a little bit of normalcy like you had back home.
Make it a little easier by doing the following: Get out and do as much as you can (staying indoors will only make it worse), avoid calling back home too frequently, find humor in all the weird things, talk to your ILP group (they're going through it too) and bring some comfort food for the hardest days.
Check out how these ILP volunteers overcame their homesickness!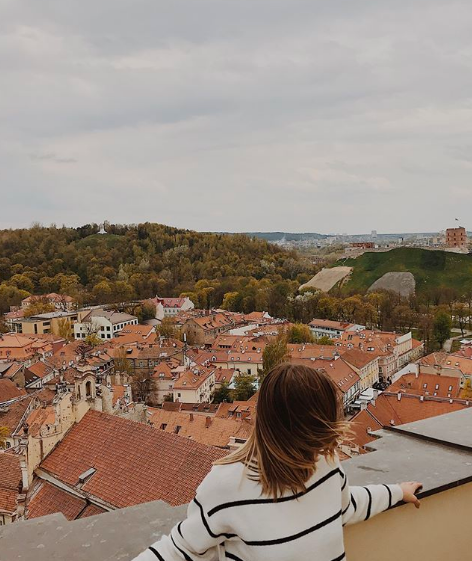 Jet lag
If you're volunteering abroad for a semester, this one won't affect you as much as the people who are taking a short two week trip. Jet lag is hard and the lack of energy and sleep can affect your trip. You will want to make sure you check out these tips to overcome it ASAP. There's nothing worse than being jet lagged and wanting to stay in bed when you only have a day or two to explore that city!
Mentally tiring
Traveling is a mental game and you have to know how to play. When your homesickness and jet lag kick in, it can do some weird things to your brain. Little things like a missing a bus or getting a little lost can all of a sudden feel like the end of the world. Going into a restaurant that doesn't have pictures or an English menu can make your temper flare. It can be mentally draining, so be prepared to encounter that!
Make it a little easier by giving yourself a break! When you feel those moments coming on, shop at a cute cafe or a park and take an hour to compose yourself. Chances are good that you're either tired and need a little break or hungry. Once you've rested, you'll feel like a new person!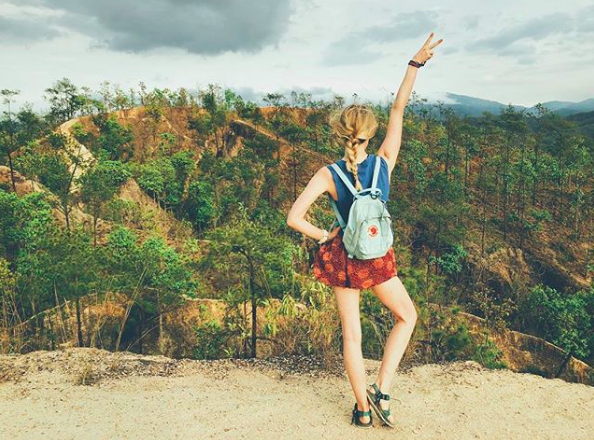 Physically tiring
Traveling is 100% physically tiring. From crowded plane rides to walking miles and miles to being jet lagged, it's just part of it. Prepare yourself by bringing good walking shoes, a neck pillow, a water bottle and some of these things. Be prepared to stop for some much need caffeine breaks through out the day and don't skip meals! Sometimes we get so busy that we don't really stop to eat, but not only is that going to help keep your energy up but it's also a whole experience of its own. Some of my favorite things to do while I'm exploring are to take a break in a cute cafe or restaurant and try some delicious local food.
Out of your comfort zone
If you want to go outside of your comfort zone and really get to know yourself (and your friends), travel abroad! You'll learn so many new things about yourself and how strong you really are. It takes a strong person to live outside of their comfort zone for a semester and you will feel yourself grow in ways you never thought you would.
It can be very tiring living out of your comfort zone for too long though, so bring some things from home like your favorite snack and movie or a blanket that can bring you back down when you need it!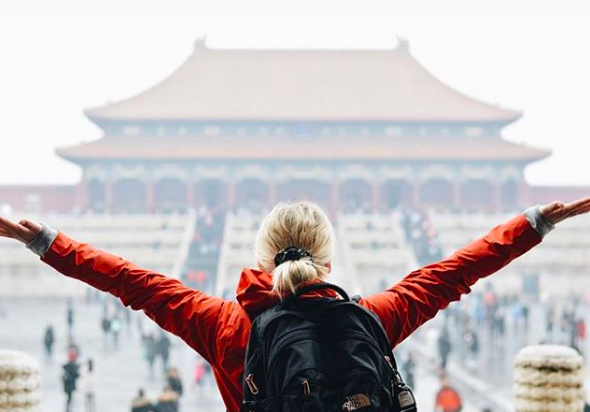 Traveling is hard no matter what, but doing it alone can be even harder. If you volunteer abroad with the International Language Programs, you will get your very own travel group that you will teach with, travel with and live with. It makes everything much easier when you have someone to go through it with!
Want to become an ILP volunteer? Go ahead and send in an application (it's easy, I promise)! That green button will get you started.