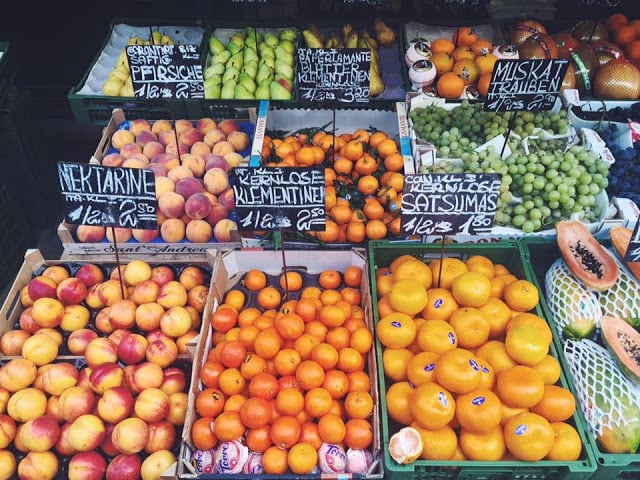 If you've ever traveled abroad, you know one of the challenges (especially if you're there for a while) is the food! Even if you love the local cuisines, there comes a point where you have a craving for something familiar from home and you can't find it! Avoid that problem by bringing these hard-to-find snacks.
You'll need to tap into your adventurous side to try new foods while you're living abroad. You'll need to be brave enough to order off the menu when you can't speak or read the local language. You will have to just jump into a new culture's way of eating, which is fun, but also hard when you just are craving something familiar.
Preparing for your semester does not just mean packing the right clothes; it also means packing what you might miss, like comfort foods you'll crave.
While you can find plenty of local and imported snacks at your local grocery store or market while abroad, certain American brands and snacks don't exist outside of the US. Here's a list of foods that are hard to find and you may want to consider bringing in your suitcase:
What food is hard to find abroad?
Cheese Flavored Snacks
BBQ Sauce
Ranch
Peanut Butter
Diet Soda
Mac And Cheese
Hot Sauce
Gum
Popcorn
Mexican Food
Cheese Flavored Snacks
Cheese flavored snacks such as Goldfish, Cheese-Its, Cheese Nips, etc. are hard to find! Actually, cheese in general isn't such a popular item in places like Asia and the Caribbean. If these are your go-to travel snacks, make sure you bring it from home.
BBQ Sauce
BBQ sauce is a uniquely American flavor. Some foreign restaurants may have BBQ on the menu, but it's just not the same (mostly it's a sweet, spicy ketchup, not BBQ). Packing a bottle might be a total life-saver; most cuisines serve some sort of chicken that would taste delicious when dipped in a bottle of BBQ sauce brought from home.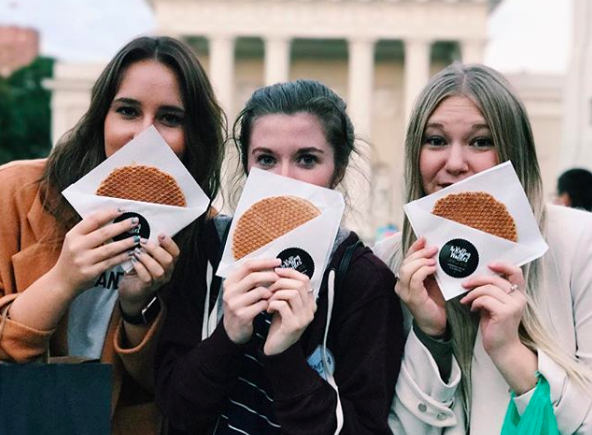 Ranch
Ranch is a staple in the US, but in other countries? Not so much. In most Eastern European countries, expect salads to be topped with mayonnaise. And in Asia? Don't plan on eating salads ... ever. Having a bottle of Ranch (or Ranch seasoning packets) can help bring some familiar flavor to some foreign dishes.
Peanut Butter
Typically, you CAN find peanut butter abroad; plan on finding it in bigger cities with a bigger grocery store (that has an imported section). However, understand that peanut butter abroad is very expensive, and might not taste the same (depending on the brand). I always bring a jar of peanut butter when I'm away for a semester; it's added weight in your suitcase but it's a total lifesaver.
It's easy to find apples at your local market — same with bread and jam — so you can have a quick snack or PB&J sandwich on days when you miss home.

Also good to know: peanut buttered treats are also hard to find abroad. You can usually find Snickers, but Reeses are a different story.
Diet Soda
This treat is hard to bring with you so we suggest coming to terms that you will be without this one for a semester. While there is Coca Cola, Sprite and Fanta pretty much everywhere, the diet versions will be harder to find. You may on occasion find a Coke Zero, but Diet Coke is a rarity.
Might be a good idea to switch to another drink before leaving on your semester so you don't go through withdrawals.
Mac And Cheese
This is a total lifesaver. If you love Mac And Cheese at home, you will crave it like crazy abroad. Luckily, it's an easy thing to toss into a suitcase. Just keep in mind that milk and butter may be harder to find (or be more expensive) than what you're used to, so you might want to pack up the "just-add-water" Easy Mac version instead of the classic mix.
Hot Sauce
In some counties, hot sauce will be harder to find (if you can find any at all ... looking at you, China). However in some countries it will not be hard to find (hello, Dominican Republic!) ... it just depends. If you have a particular brand of hot sauce you use on everything, bring it with you.
Good to know: The cuisine might seem bland to what you're used to (volunteer meals in the Caribbean and Central America are solid staples of rice and beans, and life in Asia means loads of rice ... and Eastern Europe gets their fair share of bread and potatoes). Hot sauce is an easy way to spice up your meals.
Gum
If you're a gum chewer, bring a big box with you (you can easily stock up at Sam's Club or Costco). Chewing gum isn't a thing in some countries, so you won't find it anywhere.
Side Note: if you love chewing gum, make sure you're very respectful with it. Always dispose of it correctly — never stick it on anything (or just spit it on the ground) and do not chew gum when you're teaching.
Popcorn
Popcorn isn't as popular outside of the states and can be difficult to find. You may be able to find a small box at a big grocery store (even in places like China), but why risk it? Popcorn is small and light enough to just throw in your bags! My ILP Group found popcorn in China but the flavors were wonky and we missed the good stuff from home.
Mexican Food
This is mostly for our volunteers in Asia and Europe. Unless you're volunteering in Mexico or Central America, you're going to have a hard time finding Mexican food. Every ILP volunteer in our Asia and Europe programs typically come home craving Mexican food.
While you can't really take Mexican food with you, you can take a few things with you so you can have one or two Mexican food meals:
I would suggest things like a couple of packets of taco seasoning, a jar of salsa, and tortillas. You can usually find cheese (it might be pretty expensive) and some sort of protein, letting you have an easy Mexican meal. You can even buy dried refried beans that you just add hot water to, and eat that as a tasty side.
Or, you should just volunteer in Mexico, because typical meals often look like this. YUM.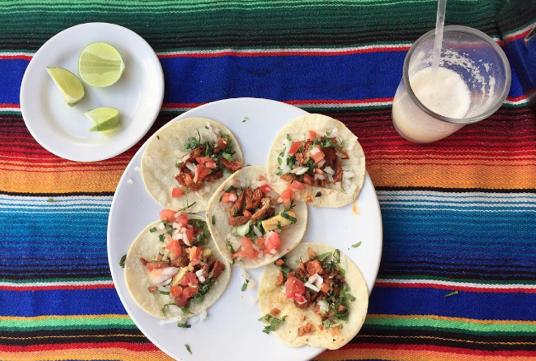 ---
Something To Keep In Mind
What you bring really depends on your preferences. Some people even pack things like Raman Noodles and oatmeal to have for convenience even though there are similar things they can buy there (they just bring the brand they'll crave). If you eat it at home, you'll most likely want it while abroad.
Another strategy to keep in mind is bringing meals and snacks that are ready to eat, or foods that are "just-add-water". You might not have a full kitchen available to you, to the simpler, the better. You can talk to alumni for your city and ask if they had access to a microwave or a toaster oven if you're very concerned.
Still have questions? We're here for you: