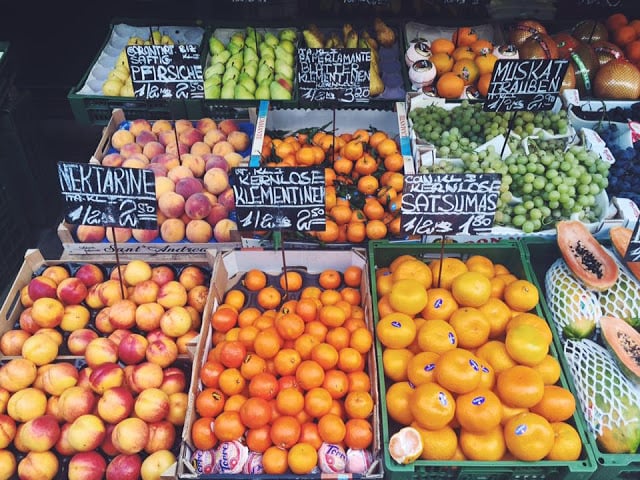 If you've ever traveled abroad, you know one of the challenges (especially if you're there for a while) is the food! Even if you love the local cuisines, there comes a point where you have a craving for something familiar from home and you can't find it! Heed my warning now, so you'll be prepared when you get there - these foods are hard to find abroad...
When traveling abroad, there are many obstacles you have to overcome and one of them may very well be the food. You'll need to tap into your adventure to try new foods, be brave enough to order off the menu when you can't speak or read the local language, and just jump into a new culture's way of eating. It's a lot of fun and one of our favorite parts of living abroad, but there usually comes a time when you're just really craving some of your mama's chocolate chip cookies.
There are always obstacles in life whether you're abroad or at home. Don't let these common obstacles keep you from living out your dream of volunteering abroad -- you'll regret it!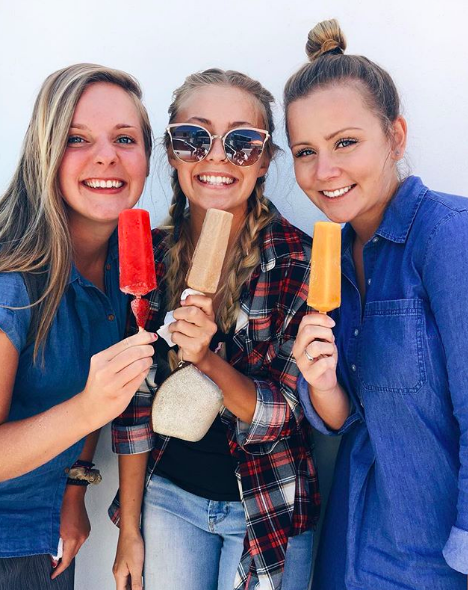 Preparing for your semester does not just mean packing the right clothes, collecting donated supplies or buying the right adapters. It also means thinking ahead to the middle of your semester and anticipating what you might miss - like comfort food you may want (or need really).
There are a lot of similar foods that you can find at the grocery store or market, but certain American brands might very hard to find, really expensive, or even non-existent. Here's a list of foods that are hard to find and you may want to consider bringing in your suitcase:
What food is hard to find abroad?
Cheese flavored snacks
BBQ sauce
Ranch
Peanut butter
Diet soda
Mac and cheese
Hot sauce
Gum
Popcorn
Mexican food
Cheese flavored snacks
Surprisingly, cheese flavored snacks such as Goldfish, Cheese-Its, Cheese Nips, etc. are hard to find! Actually, cheese in general isn't such a popular item in places like Asia and the Caribbean. If these are your go-to snack or you occasionally have cravings for them, make sure you bring some packets of them to bring out throughout the semester. You'd be surprised how much better these will taste when you're living in China or spending a semester in Europe!
BBQ sauce
BBQ sauce isn't so much of a things outside of the US. You can find restaurants that have "BBQ" stuff, but it's just not the same. For all you BBQ lovers out there, bringing a bottle of your favorite sauce may save you in hard times. You can always find chicken that you can dip it in if your school or host family doesn't serve meals that are go with BBQ sauce.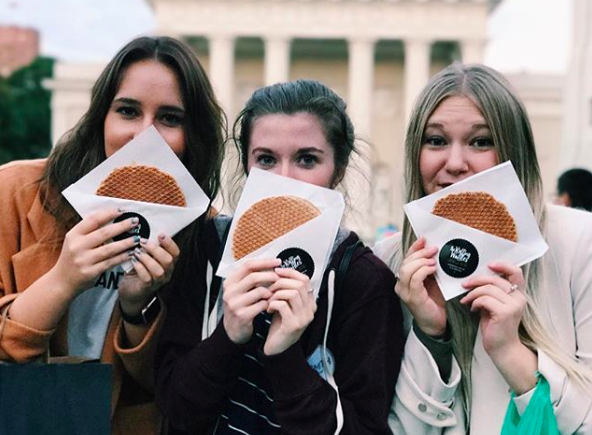 Ranch
Ranch is a staple in the US. From salads to dipping pizza it in, it's used for so much! Other countries don't use or have ranch for salads (like in Lithuania, they use sour cream on their salads). Having a bottle of ranch can cure that craving and give you a little taste of home!
Peanut butter
Now, this one is a little different because you CAN find peanut butter in most bigger cities that have a larger grocery store. However, peanut butter is very expensive -- and you have way better things to spend your money on. Bring a jar or two (your ILP group may thank you for bringing two) just in case. Peanut butter can be quite a bit of added weight in your suitcase, but if you love PB it's probably worth it.
It's so easy to find apples at the local market to pair with your PB for a quick snack. You can also purchase bread and jam pretty easily to make yourself a yummy PB&J sandwich for when that just sounds really good. If you REALLY love peanut butter, you may want to bring some Reese's with you -- just trust me on that one.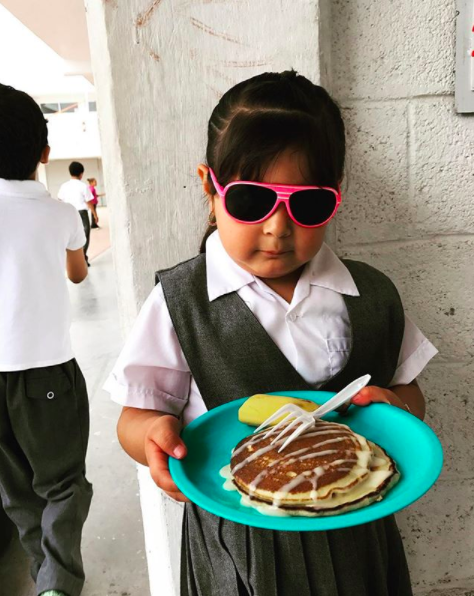 Diet soda
This one may be a little hard to bring with you, so unless you figure out a way to do it, just come to terms that you will be without this one for a semester. While there is Coca Cola, Sprite and Fanta everywhere, the diet versions will be harder to find. You may on occasion find a Coke Zero, but Diet Coke is a rarity.
Before you leave, make sure you get your fill (or as much as you can) and say goodbye for a little while.
Mac and cheese
There's nothing more comforting that mac and cheese when you're out of the country. It just tastes like a little bit of heaven. Keep in mind that milk and butter may be harder to find or it will have a slightly different taste than you're used to so Easy Mac might be your best option -- you know, the kind that is just add water.
One of our volunteers who was taking over our ILP Snapchat (the one where volunteers post all about their experience living abroad) would probably agree with us because she recently posted this...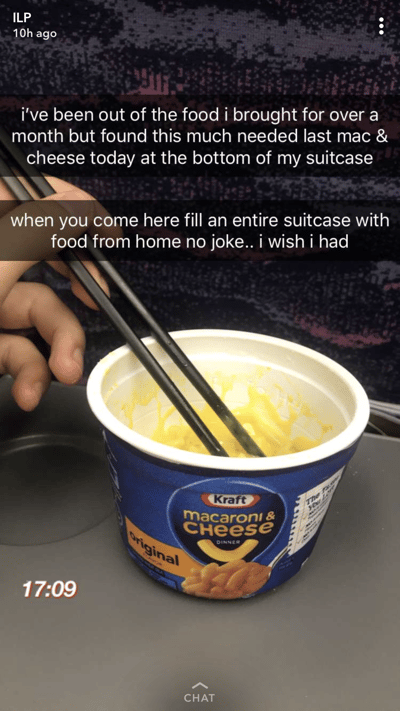 Hot sauce
In some counties, hot sauce will be harder to find (if you can find any at all). However in some countries it will not be hard to find ... it just depends. If you have a particular brand of hot sauce you use on everything, bring it with you. Even if you find some, it may not be what your craving.
Also, in some countries, the food may seem a little bland to you. Hot sauce is a great way to give it the flavor you want!
Gum
If you're a gum chewer, bring a box with you (you can easily stock up at Sam's Club or Costco). Chewing gum isn't a thing in some countries, so you won't find it anywhere.
Side note -- if you love chewing gum, make sure you're very respectful with it. Always dispose of it correctly, never stick it on anything (or just spit it on the ground) and do not chew it when you're teaching.
Popcorn
If you love eating popcorn at night, while you watch movies or just for a snack, bring a box. Popcorn isn't as popular outside of the states and can be difficult to find. You may be able to find a small box at a big grocery store (even in places like China), but why risk it? Popcorn is small and light enough to just throw in your bags!
You will have lots of free time when you're serving abroad with ILP, so bringing movies and popcorn will give you a great activity!
Mexican food
Unless you're in Mexico, you're going to have a hard time finding Mexican food. It's a big deal when you run into a random Mexican restaurant while you're traveling abroad because it just doesn't happen all the time. Every ILP volunteer comes back saying one of the things they craved the most was Mexican food. While you can't really take Mexican food with you, you can take a few things with you so you can have one or two Mexican food meals.
I would suggest things like a couple of packets of taco seasoning, Spanish/Mexican rice, etc. You can find meat, tortillas and avocados so you will have a great meal! You can even get dried refried beans where you just add water and warm them up in the microwave (a lot of people use them for food storage at home).
---
What you bring really depends on your preferences. Some people even pack things like Raman Noodles and oatmeal to have for convenience even though there are similar things they can buy there (they just bring the brand they'll crave).
The key is to think of what your comfort foods are and what you think you'll crave! Another strategy is to bring foods that are "just-add-water" on the cooking directions because you may not have a full kitchen available to you. Also, your suitcases will likely be getting pretty close to the weight limit that the airlines give you anyways, so try to think about focusing on light weight food.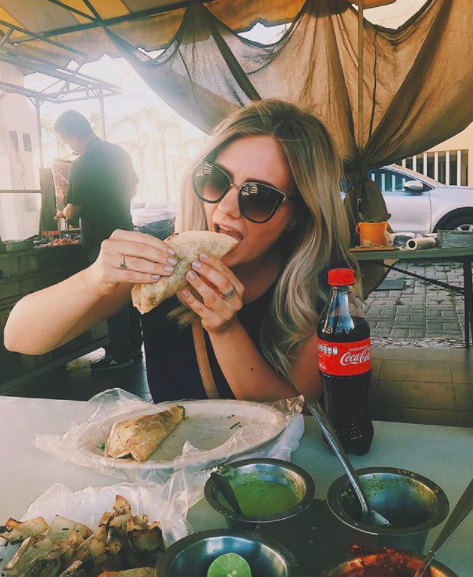 It may surprise you what you actually crave, but you'll be a pro when you go back with ILP as a head teacher (did you know you could be a head teacher as many times are you want?)!
Ready to apply to be an ILP volunteer? Click the green button below and you can get started today! The application is super easy and you'll even get your own ILP representative that will walk you through the entire process.