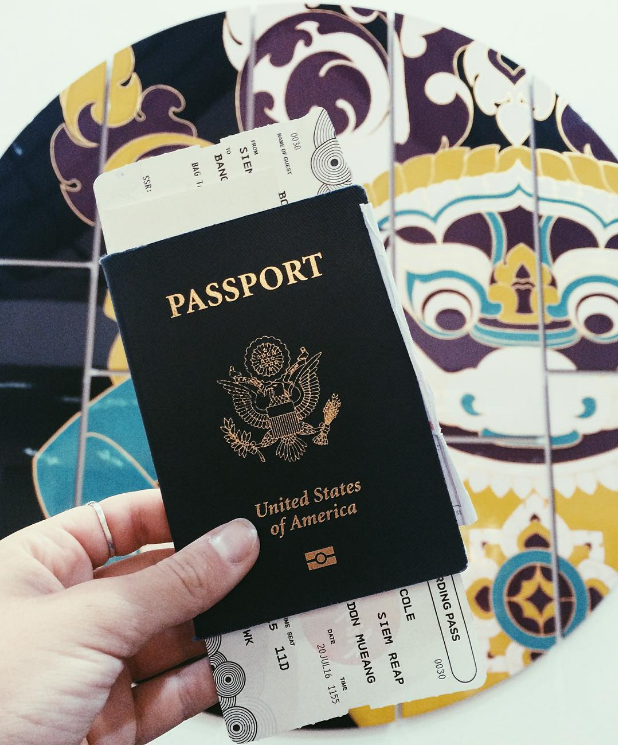 When getting ready to live abroad for a semester, it can be overwhelming not only trying to figure out what to pack but trying to figure out where to pack everything.
In the past, we've given our tips on what to pack for your semester abroad, but if you're wondering whether to pack something in your carry on luggage or checked luggage, you've come to the right place.
Before you start packing, make sure you check and double check the baggage requirements and restrictions with the airline you are flying. Most airlines allow 1 or 2 checked bags, one carry on item and a personal item, before they start charging ridiculous fees, but make sure you check with your airline...I cannot stress this enough!
Carry On (and/or Personal Item)
For most items, it doesn't really matter where you end up packing them. For example, clothes...obviously, most of your clothes are going to be in your checked luggage, but it doesn't matter if you end up up packing some of your clothes in your carry on. However, the following is a short general list of items that are nice to have in your carry on and/or personal item.
An extra outfit (or two). Since you have your carry on luggage with you during your travels, you don't have to worry about it not making it to your destination at the same time as you. Packing an extra outfit is a great idea just in case you or your checked luggage get delayed a day or two.
Some toiletries. There is nothing quite as refreshing as being able to brush your teeth after a long flight. I also always bring shampoo and conditioner so that way I don't have to worry about running to the store as soon as I get to my destination. Make sure you bring travel sized items, or else they won't make it past security. Click here to see some of our favorite travel sized items.
Passport and Other Important Documents. DO NOT ACCIDENTALLY PACK THIS IN YOUR CHECKED LUGGAGE. Not only do you need your passport to get your plane ticket but you also need it when you arrive in a new country. Pack it in your personal item and keep it safe. Click here to read our passport safety tips. Besides my passport, I like having a print out of my itinerary, important phone numbers (ILP will give you numbers of who to contact in case you miss your flight or need anything), and any hotel reservations I may have.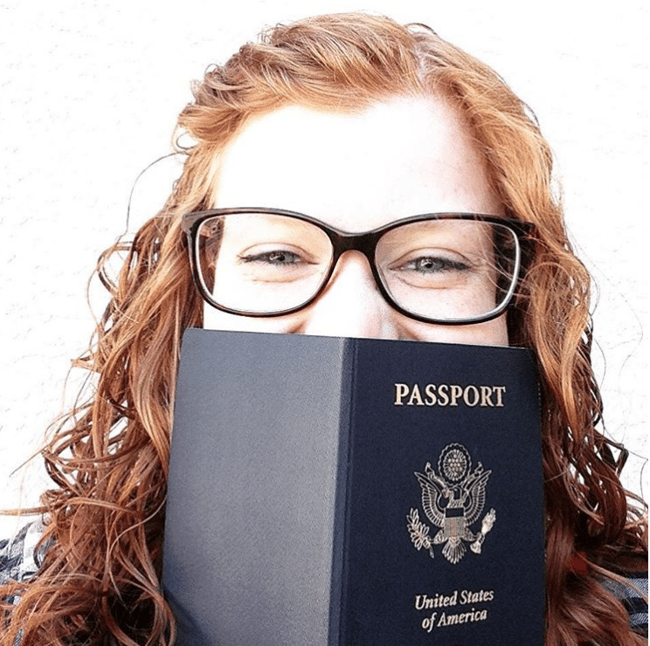 Snacks. Especially if you have a long travel day ahead of you. Sure, some flights give you a decent amount of food during long flights, but it is unpredicatable, and airport food is so expensive and you can save yourself money, and avoid traveling hangry, by packing snacks and being prepared. A lot of people aren't aware that you can bring food onto the plane, but you can! Pack snacks that don't crumble easily and remember - no liquids.
Something to do. This one is really important but also kinda tough to decide what to bring. You'll want to bring something to entertain yourself during your layovers and flights but you'll want to make sure you don't bring too much stuff and take up tons of room and end up with a really heavy backpack. I would recommend bringing a Kindle (or a book), a small book of puzzles like sudoku or crosswords, a deck of cards, and your smartphone. Don't forget to bring headphones, so you can listen to music, and your charger(s).
Extra Cash. Although traveling with cash is becoming less and less a necessity, it is still nice to carry some money with you in case your credit/debit card isn't accepted or doesn't work. It's always best to be prepared.
Laptop. If you're going to bring a laptop with you during your semester abroad, you definitely want to pack this in your carry on or personal item and not in your checked luggage. Carrying it with you can help keep it in one piece and avoid any unwanted accidental damage that may occur if you put it in your checked luggage.
On this note, really anything of value should stay in your carry on so that it's always with you.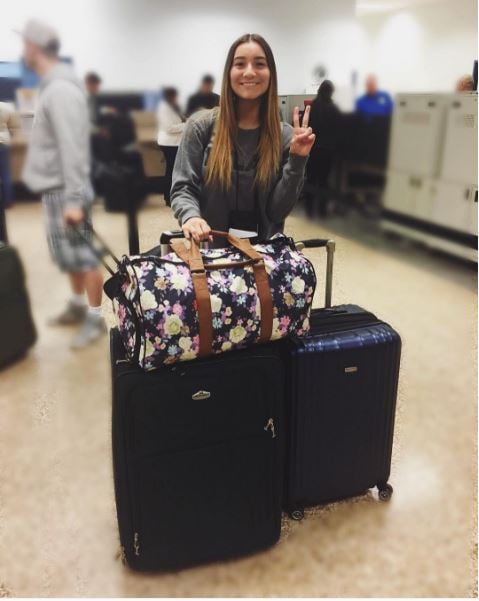 Main Suitcase (Checked Luggage)
Trying to figure out what to pack in your carry on luggage is a little bit more complicated than your main luggage, simply because you want to make sure you have everything you might possibly need for your flight(s) conveniently with you. With your checked luggage, what you pack in it isn't as important, as long as you have it during your semester abroad, right? However, here are a few things to keep in mind when packing.
Teaching Supplies/Prizes. If you're going abroad with ILP, we highly recommend having one suitcase full of teaching supplies for your semester teaching English abroad. On the other hand, this doesn't mean that you can't mix your clothes and personal items together with the teaching supplies in both suitcases. This is a great precaution just in case one of your suitcases doesn't make it to the destination at the same time as you. It would stink if you arrived and only had your luggage full of teaching supplies and didn't have any of your clothes for a few days.
Toiletries. A lot of toiletries that we need and use daily, can be bought all over the world. In other words, don't worry about fitting your huge bottle of shampoo and conditioner into your suitcase when you can just buy these when you arrive..once again, travel size containers are great so you don't have to worry about running to the store right away.
One exception to this is with deodorant, bring your own deodorant.... and bring enough to last you the whole semester. Some countries don't have it readily available to buy or it is really expensive or it doesn't work all that great, this is especially true in Asia. With all other toiletries, unless you are super picky on what brand you use, save the space and buy it there.
Once again, make sure you check with your airline and know what the baggage restrictions and regulations are. Click here to read our tips on how to avoid those unwanted baggage fees.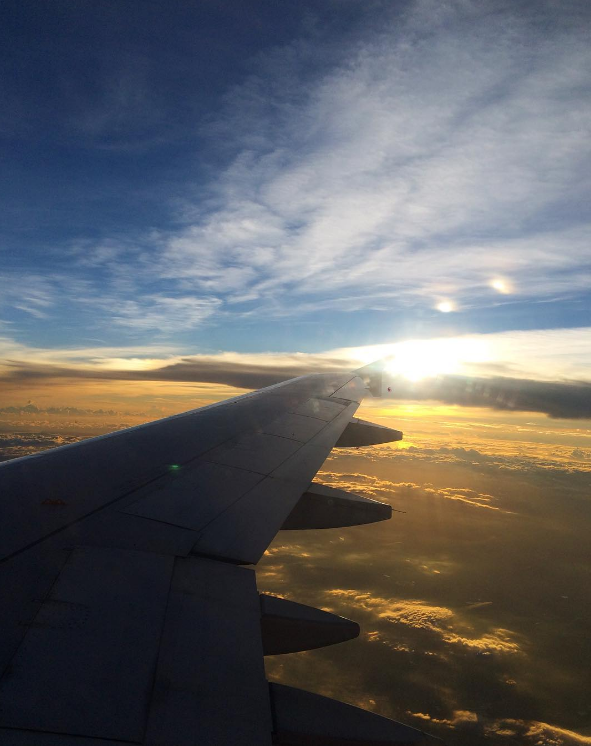 Ready to travel abroad? International Language Programs (ILP) send volunteers to many countries around the world. ILP volunteers make a difference by teaching English to children. Not only do ILP volunteers have the opportunity to truly make a difference but they also have plenty of time to explore the country (and often nearby countries) during their semester abroad. Click the button below to learn more.