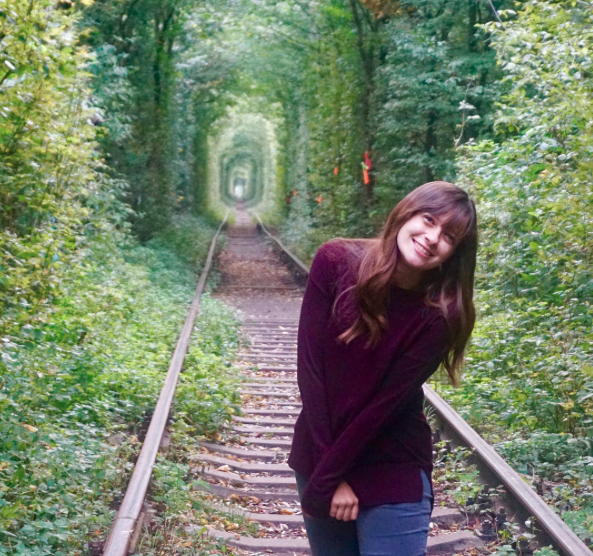 This gorgeous tunnel is all over Pinterest and for good reason — it's magical, it's gorgeous and sorta unbelievable, but totally real ... and if you come live in Ukraine, you can see it for yourself!
You might not realize it, but Ukraine is a country that's absolutely bursting full of some of the prettiest sites you can see. Want a pretty beach side vacation? Head to the Black Sea. Need more colorful cathedrals in your life? While you teach English in Kiev, you'll be able to spot these four cathedrals and dozens of others.

If you couldn't tell, we're pretty smitten with all there is to see in this country — which is why volunteering in Ukraine is such a good idea.
Yep, Ukraine is full of incredible things to see and do that aren't found anywhere else in the whole world (like the charming city of Pyrohiv, Ukraine and an abandoned world ... come visit Chernobyl!) but yet another place that we recommend checking out while you volunteer in Eastern Europe is the Tunnel of Love.
Where Is This Dreamy-Spot?
In North-Western Ukraine lies the historic city of Klevan. Klevan is full of beautiful monuments, breathtaking cathedrals and even a castle. However, our favorite thing in the area is the Tunnel of Love. A gorgeous leafy tunnel that looks like a good dream or a scene from a movie ... it's totally unreal.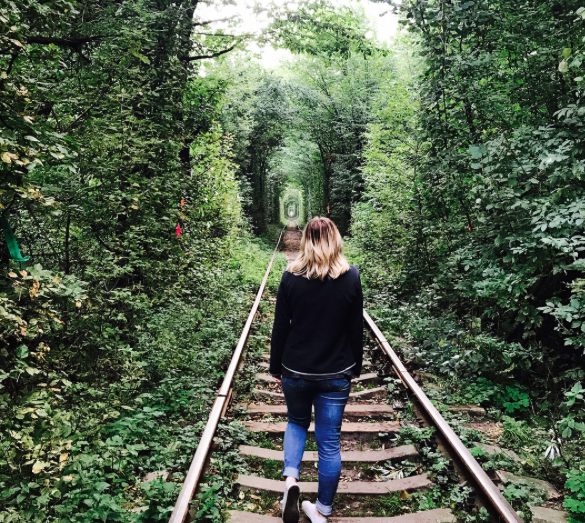 The tunnel was created over many years as trains traveled back and forth 3 times a day which modeled the tree's lines.
Beautiful, am I right?
Not only does it provide passage for a private train bringing wood to a local factory, but the tunnel is also used by couples to make a "lovers wish". Legend has it, if the two lovers are sincere in their love, their wishes will come true. So whether you are with a loved one, or on your own, don't miss out on seeing the beautiful, magical, tunnel of love.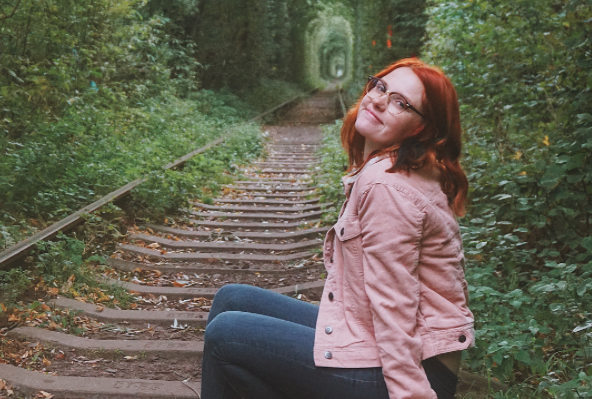 I Totally Want To Visit — How Do I Make That Happen?
If you want to know about more places to see and things to do while visiting Ukraine, we've got you covered. Come check out the ILP blog ... it's full of information about the rad vacation spots you can take and teaching tips perfect for anyone who wants to come teach English and travel Europe while they volunteer with ILP.
Oh and if you're interested in traveling to Eastern Europe, we can also help you out. International Language Programs has a few schools in Europe, which means you can either live in Ukraine or just come here for a rad vacation. Get more info, right here: