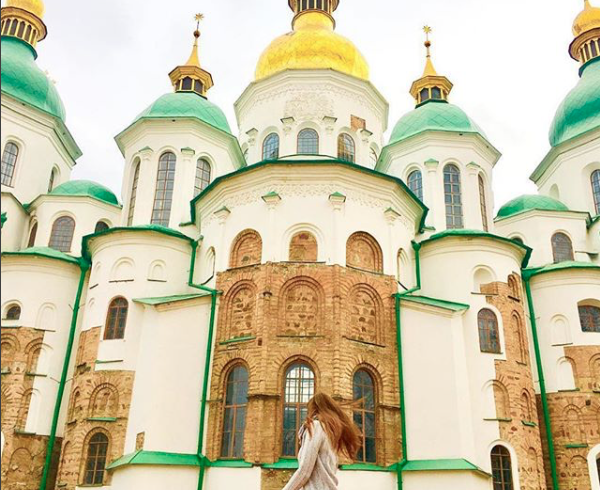 If you are planning to volunteer in Eastern Europe (or just traveling there), make sure Ukraine is on your list! There is so much to love about Ukraine. One of the top things to see while in Kiev (the capital city of this country) are the cathedrals.
We've got more info about volunteering in Ukraine you might be interested in; it's full of answers to your questions, like what a typical day looks like.
Some of the most beautifully designed cathedrals that we have ever seen are in Kiev, Ukraine. With the bright colors and Russian-styled onion domes, what's not to love. So, make sure you check out these beautiful cathedrals when you're there (We've put the metro directions to be helpful — but here's how to navigate the metro, just in case you need it).
St. Andrews
Located on top of a hill, St. Andrews is a short walk up Andriyivskyy Descent, also know as "souvenir street". Enjoy bartering and buying a few souvenirs as you work your way to the top of the hill where you'll find yourself stopped in your tracks, gawking at this gorgeous cathedral.
Nearest Metro Stop: Kontraktova Ploscha (Blue Line)

Lavra
While in Kiev, make sure you head to Pechersk Lavra (or just Lavra) which is a huge monastery full of many different cathedrals and museums. The Pechersk Lavra in Kiev has two parts. The upper Lavra is where you can enjoy the amazing architecture (inside and outside) of the church buildings and museums.
Lower Lavra is where things really get interesting. Wander through the hundreds of narrow passages in this monastery and see where monks used to worship. The coolest part is that through these narrow passages, there is over 100 monks embalmed in cases for us to admire.
Nearest Metro Stop: "Arsenal'na" (red line)
St. Sophias
Besides 13 beautiful golden domes, there is a lot to love about St. Sophia's. This cathedral is known for its ancient mosiacs and frescos. Make sure you take a stroll around the gardens and get tickets to the top of the bell tower for some of the best views of the city. This is also one of the only cathedrals that was left standing during WWII!
Nearest Metro Stop: "Zoloti Vorota" (green line) or "Maidan Nezalezhnosti" (blue line)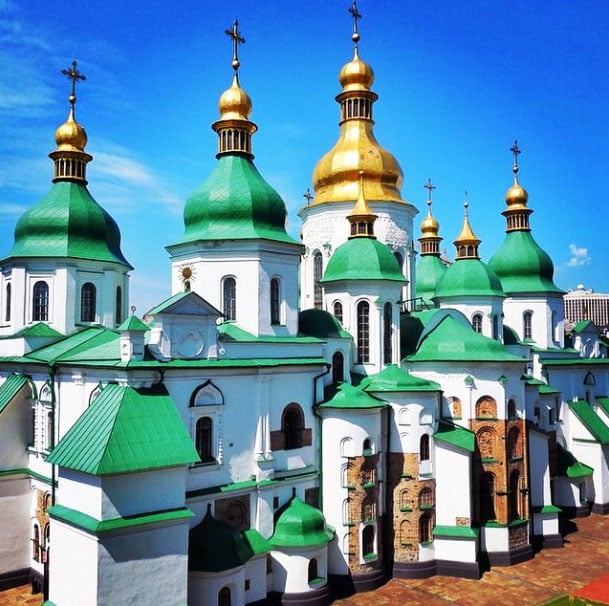 St. Michaels
Right down the street from St. Sophia's is St. Michaels. The perfectly situated cathedral is a must see. Make sure you check out the wall fresco and the intricate design of the bell tower on your way in.
The original cathedral was demolished by Soviet authorities in the 1930s, but thankfully the cathedral was reconstructed and opened in 1999 following Ukrainian independence in 1991.
Nearest Metro Stop: Maidan Nezalezhnosti (blue line)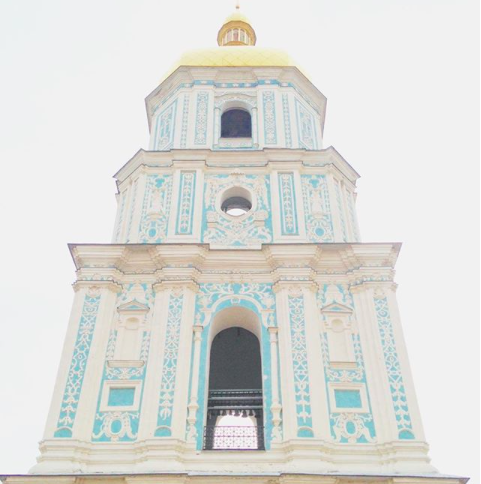 Kiev has hundreds of gorgeous cathedrals ... making it pretty hard to narrow down the list, so feel free to do some exploring on your own. As you wander around Kiev's famous Khreshchatyk Street (one of our picks for shopping in Kiev!) and explore the rest of the city, you will be amazed at the architecture and maybe even find a few of your own favorite cathedrals to tell us about!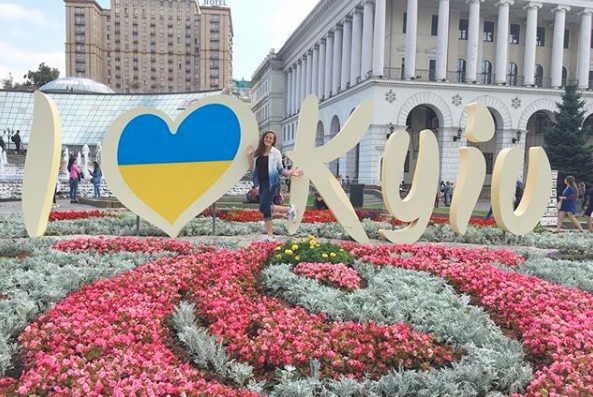 Are you wanting to not only visit Ukraine but live there? We can help you do that! International Language Programs is a non-profit organization who sends college-aged volunteers abroad to teach English in places like Ukraine. Get more info and see more pictures right here —