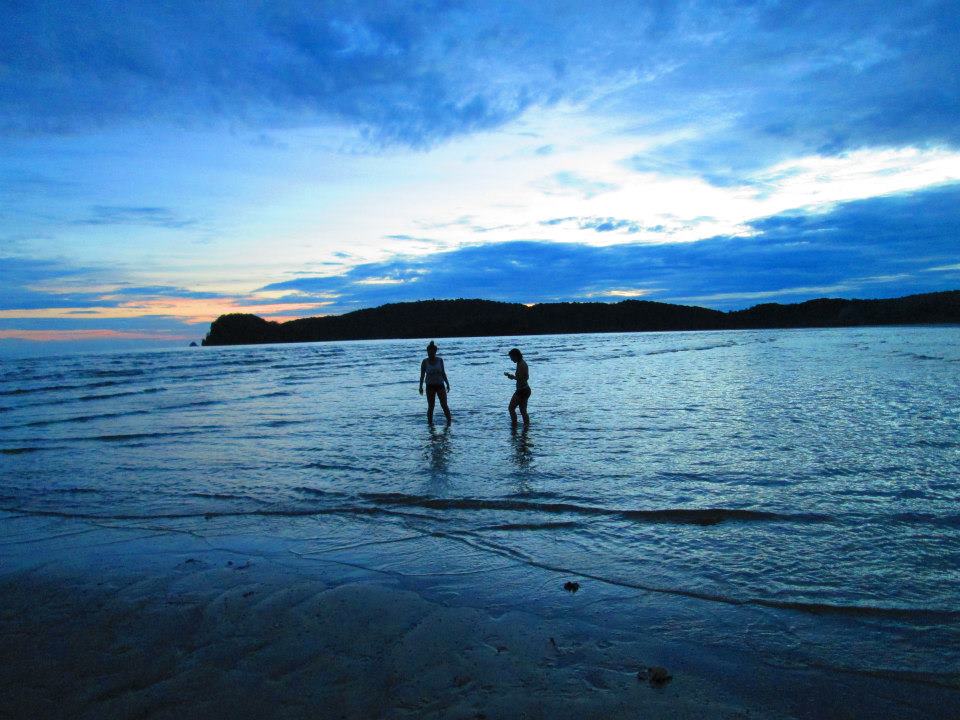 Imagine a paradise that has white sand that is so soft it feels like flour, crystal blue water with every kind of colorful fish you can think of swimming around and the all time perfect beach going weather. Believe it or not, that place is real! It's a little place called Krabi, Thailand. If you are an ILP Thailand volunteer, you can take a trip to visit what we call paradise.
---
Don't let money stand in the way of your semester in Thailand!
We've got ways to help you pay less for your semester abroad
---


When you're not teaching English to some of the cutest kids around, you and your ILP group can head down south to visit some of the gorgeous Thai islands while on vacation. And we think Krabi is someplace you should definitely visit.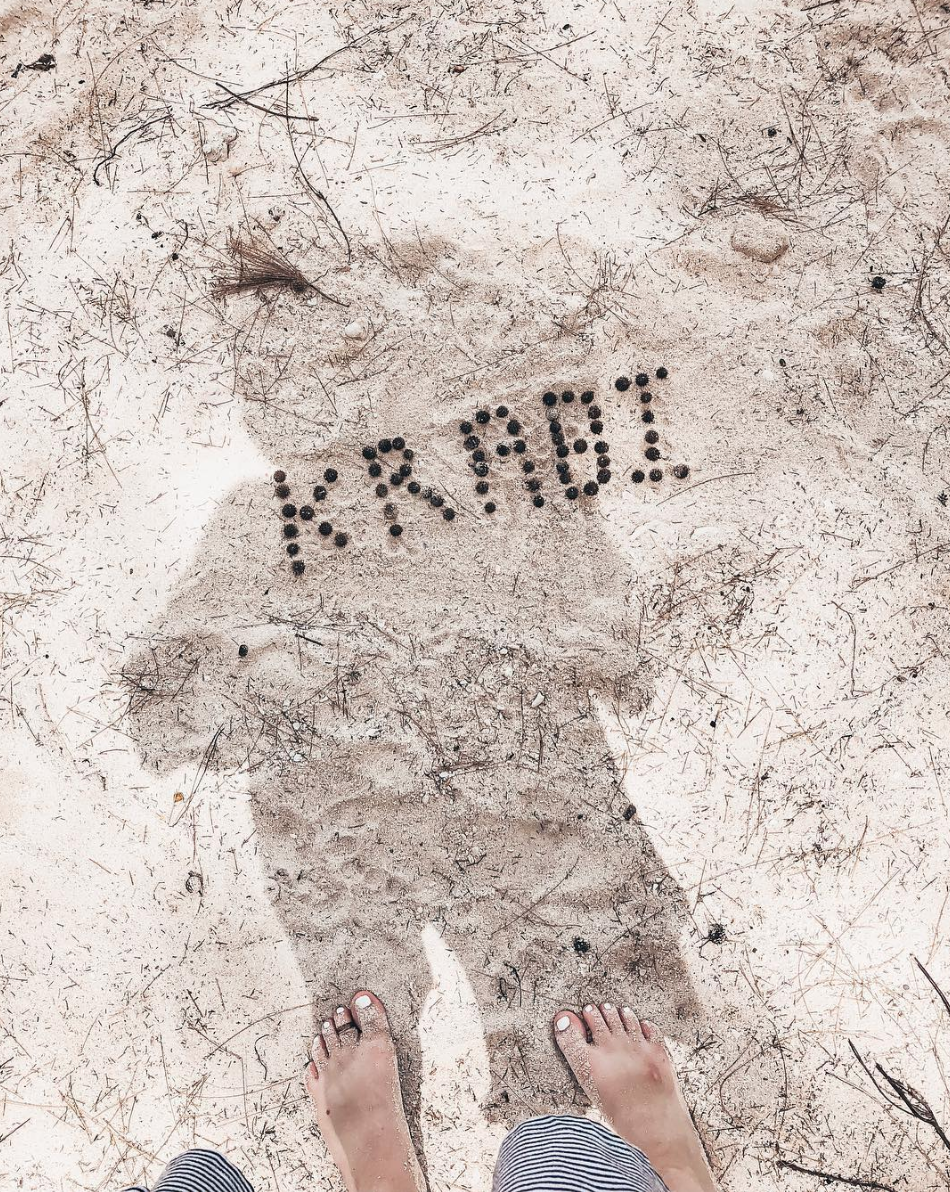 A Little About Krabi
Krabi is in southern Thailand near the famous city of Phuket. Although Phuket is more famous, Krabi is just as beautiful. They both have the white sand and the crystal blue water (if you go during low season, the water isn't quite as clear, but it is still beautiful).
The up side to going to Krabi over Phuket is it is not as crowded. One of our groups that went to Thailand vacationed in Krabi, got a bungalow right on the beach where they could walk out of their front door and they were staring right at the ocean. Sounds pretty great right? To make it better, they pretty much had a private beach all to themselves!
Krabi also has multiple beaches that you can go to, and you can take a long tail boat from beach to beach. The most popular beach in Krabi is Railay beach. You will find all sorts of fun things to do there, and it is located close to a bunch of the floating islands!
Ao Nang beach is also a total favorite if you'd rather avoid some crowds.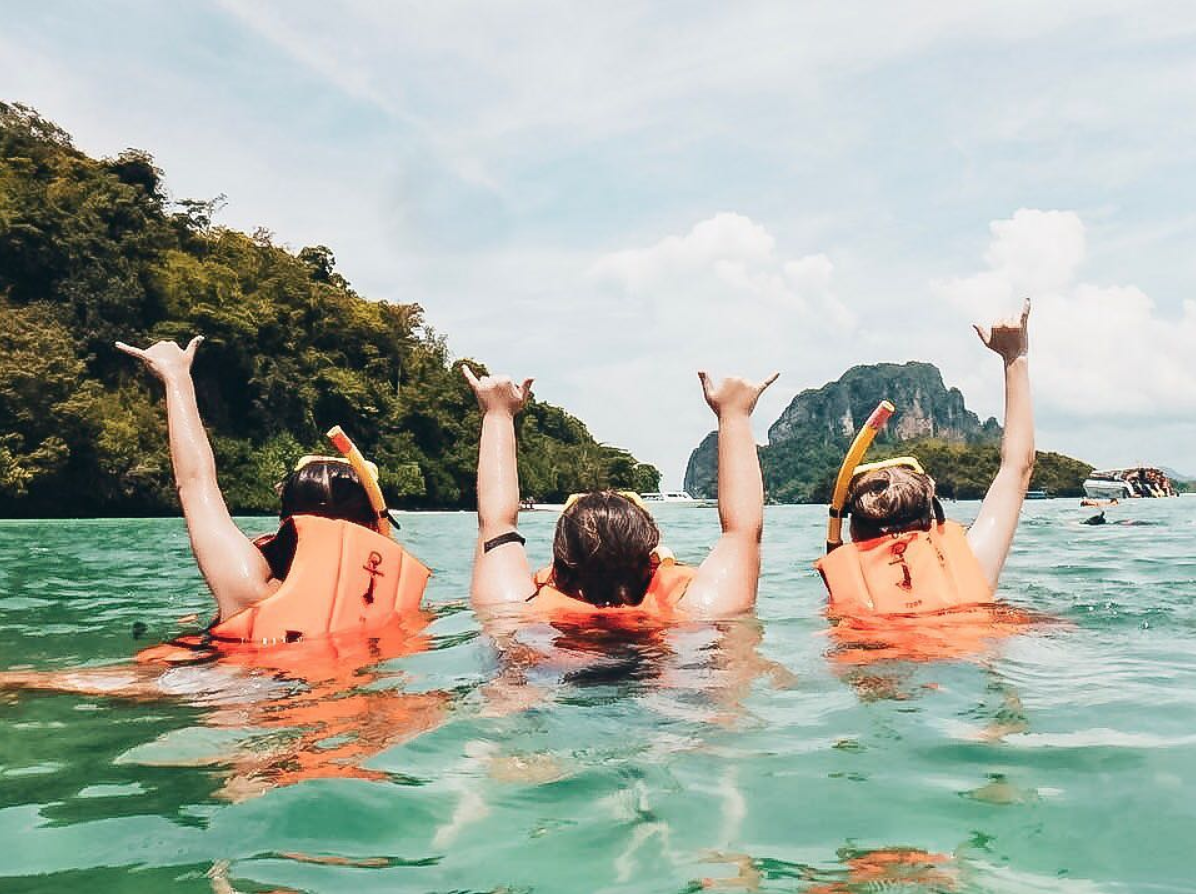 What's There

To Do?
There are tons of tours, like kayaking, snorkeling, scuba diving, or one of the most popular ... cliff hanging! Yes, you heard that right! Cliff hanging is where you go out to one of the floating islands, and you rock climb up them without a rope.
As soon as you are done climbing or you are tired, you can just fall straight back into the ocean. Sounds pretty great, right? To make it better, it only cost $30 for the full day! That includes lunch, as well as snorkeling.
Oh, and one reason to go to Krabi is to hike to Tiger Cave Temple. The view is amazing if you can make it up all of those stairs!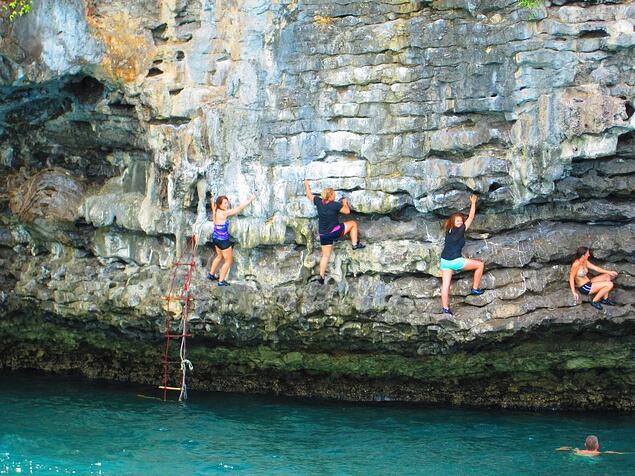 Where to Stay?
There are tons of places to stay while in Krabi. If you are going to splurge on a nice hostel/hotel, down in southern Thailand by the beach is the best place to do it. There are bungalow that you can rent that are right on the beach for a whooping $10-$15 a night. If you want to stay in a bungalow, just get on Google and type "Krabi bungalow" in the search engine, and you will get a ton of options.
If you want to stay on the cheaper side, there are many hostels you can stay in. You will find many from $4 a night and up! Just be aware that if you go a little cheaper, you will most likely have to take a tuk tuk to the beach every time you go.
For any Harry Potter fans, you've got the check out the Harry Potter Hostel in Krabi.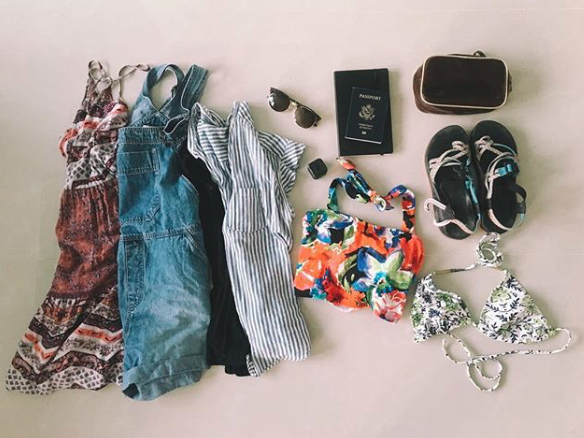 Ready to come explore the Thai islands?
Krabi is just one of the unreal places we love to vacation in Thailand — and as an ILP volunteer, you'll be able to see places like Krabi, Bangkok, Chiang Mai and so many others. If you'd love to spend a semester volunteering here, just click that green button to find out more!