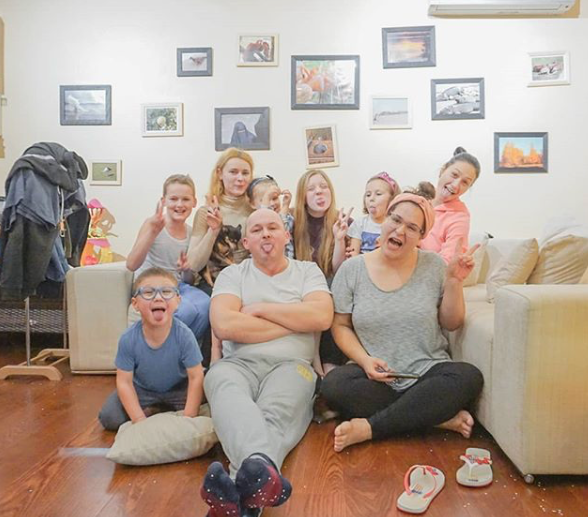 Ever have trouble thinking of what gifts to give people? What about your new family you're about to live with for a semester? Don't worry, we can help!
Those who volunteer abroad with ILP have the opportunity to live with a host family (in certain locations) — so fun! Host families often become a second family for volunteers who are living so far from home. You'll be seeing them every day, spending time with the whole family, and may even get to tag along on little excursions around the city. They definitely look out for you and we're guessing you'll want a way to say thank you!


---
Russia's one of those countries with a host family
See what volunteering in Russia is all about!
---

Because they're so wonderful and you get so close to them, something a lot of our volunteers want to do is give their host families gifts as a way to first break the ice and to say thank you at the end of your semester. The biggest question we get is "what give should I give my host family?" Luckily for you, we have some ideas from past volunteers:
Something From Home

American Candy

Hard To Find Spices

Share Your Hobbies

Bring Recipes
Something From Home
One of the most popular things to bring to your new host family for our volunteers is something from home — this could be a postcard from that really cool place in your state, a fridge magnet from your high school, a mug stamped with an American flag, or a t-shirt from your university or favorite football team. Stickers, hats, pins, keychains, and other little things are all good options. A little gift that is centered around where you grow up is easy to find and doesn't need to be expensive. It tells a story and shares a little bit about who you are, which makes for an awesome keepsake.
American Candies
You're about to dive into a totally new culture and you'll probably find that your host family is eager to show you a few new things. New foods, new traditions, new languages, you name it. One thing I was so glad I brought to share was American candy. Russia is full of amazing chocolate and some other goodies, but my host family looooooved tasting a few things they couldn't get in their country. My host mom ended up loving Junior Mints (she said you don't find a lot of mint + chocolate in Russia) and my host brother loved Starbursts.
You'll typically be able to find things like Snickers in pretty much every country, but gummy candies, sour gummies, mint and chocolate options (like Junior Mints) were impossible to find in Russia (and other European countries). Peanut butter and chocolate is also hard to find, so think about packing up some Reeses to share with your new family. Volunteers have also brought Takis, licorice, salt water taffy, and beef jerky to share. Sometimes they weren't huge hits, but it was always a fun thing to share!
Hard To Find Spices
Another thing my host family loved was spices. Your host family will be cooking for your for some of your meals, so bringing a taste of home is a really unique gift they'll be able to use. I brought cumin and "everything bagel spice" and would pull it out when my host mom was making dinner and I would add it to certain dishes. Cumin-spiced potatoes were a total hit, and my host mom loved the "everything bagel spice" so much, I ended up shipping her another jar! I liked to eat it on cucumbers, but she put it on everything: toast, pickled herring, pickled veggies, you name it. She was totally hooked!
Share Your Hobbies
Bringing a little bit of yourself is a really unique (and inexpensive present). If you're artsy, think about drawing a little "family portrait" of your family as a thank you gift at the end of the semester. Even something like those "melted crayon art" projects are pretty simple but can be really heartfelt. You can knit a scarf for your host mom, share your talents as a yoga instructor (have a mini "yoga night" for your whole host family) or bring a tin of homemade cookies if you're quite the baker. You can really get creative with this idea.
Bring Recipes
If you have a delicious homemade cookie recipe, make up a batch to share with your host family and plan on sharing the recipe so they can make it and think of you. No matter where you'll be living, you should be able to find all the common ingredients you need! If you're worried about finding what you need, you can bring enough to make a batch there then work on figuring out how to make it in-country. You may have to get creative: if you can't find chocolate chips, chopping up a chocolate bar will certainly be just fine.
You can make it a family activity going to the store, getting the ingredients (it's nice if they can help translate everything at the store!) and then come home and make it all together.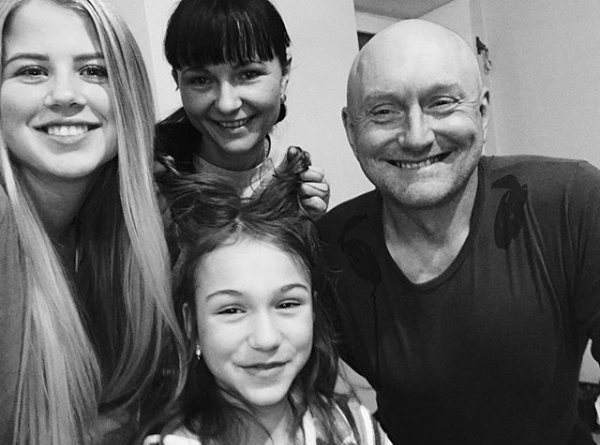 We're now accepting applications for volunteers!
Wondering what it's like to live with host families or have a couple of questions about what it's like volunteering abroad with ILP? Come talk and an ILP rep about your questions!