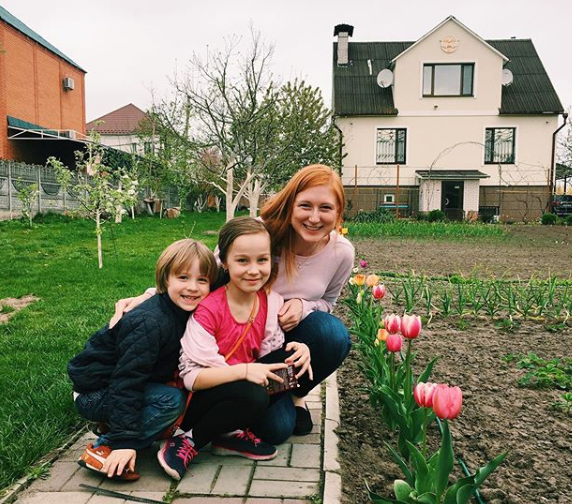 The best way to fully immerse yourself in a country with all of its culture and traditions is to live with a host family. Here are a few gift ideas to express gratitude at the beginning and the end of your time with them!
Spending a semester as a volunteer in a new country can be both exciting and intimidating! Especially if it includes a chance to live with a local family. Yeah, there will most likely be some language barriers and cultural differences, but it will probably end up being your favorite aspect of your semester abroad!
If you want this kind of an experience as a volunteer with International Language Programs, we totally recommend talking to your ILP representative (or sending us a DM on Instagram) to learn where we currently have host families.


---
Want to see the pictures our volunteers while abroad?
Check out @ilpadventure on Instagram!
---

If you're planning to live with a host family, get ready to make so many happy memories, especially since their children will probably be some of your English students. With all of the free time you'll have during your months abroad, you'll have plenty of opportunities to hang out with them, and may even feel like a natural part of their family. But keep in mind that the most critical moments of interaction with them are your first meeting and then your goodbyes at the end of the semester.
Express your gratitude for their willingness to bring you into their home, and then to show your thanks at the end of your semester for all they did for you by giving them small and meaningful gifts. This thoughtful gesture means a lot to these families!
Our Top Gift Recommendations
Heads up: Want to know more about what to expect from living with a host family? Check out this blog post! And check out this post to read about a past volunteer's experience living with her host family.
Another note? This post has affiliate links for your convenience (which means if you make a purchase after clicking a link, we earn a small commission). Just know that we only share products that we ourselves have used and loved, that other volunteers have recommended, or that we think just look like they'd be pretty useful!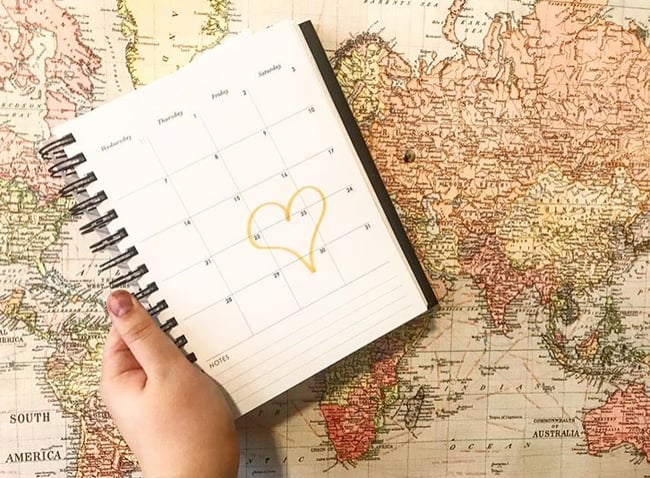 Something From Home
Picture Book
They're going to show you the beautiful places around their home, so why not show them pictures of the landscapes around yours? Even if they don't speak or read much English, it will still be fun for them to have a book of photographs about the place you call home. If you're from Utah, a book like this one is perfect! Especially if you're an outdoor lover.
Treats
There are a lot of places in the world that have better chocolate than the USA does. Especially any country in Europe. Just a straight fact. But, with that said, it will still be fun for them to try some of your favorite treats from home. The USA is especially known for our sour candies, since that's not something you're likely to find in other countries. Here's a list of 10 candies that can only be found in the USA, and here's another list of popular snacks you likely won't be able to find anywhere else.
Don't want to bring treats from home? How about bringing favorite family recipes instead? Just make sure they're simple, with universal ingredients. Things like peanut butter and marshmallows may not be available in your city.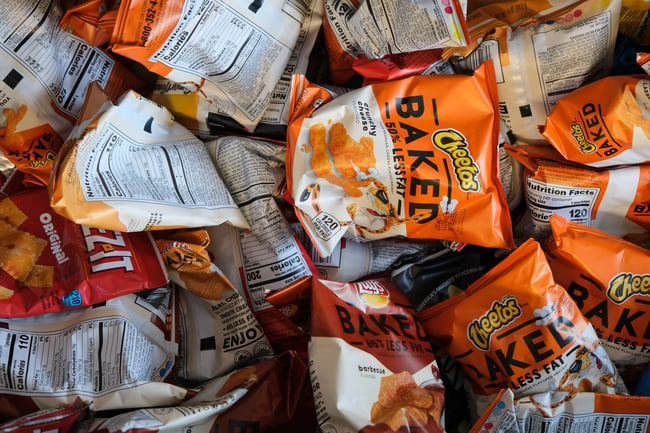 Postcards
If you're short on space in your suitcase, this gift is perfect! You can usually find postcards at gas stations and souvenir shops, so bring one (or a few) from your home city (or state) to bring to your host family. Include a list of fun facts about your home on the back, or write a personal message for your host family.
Board Or Card Game
Even though you probably won't know the ages of the kids you'll be living with until after you arrive at your volunteer destination, you can still bring an easy game to teach your new family. Something like Candyland or Chutes and Ladders or a Memory Matching game could be taught pretty easily, in spite of language barriers. Even a cute puzzle would be fun to put together with them!
Local Specialty
Is your home town famous for local honey? Does your home state have a special brand of chocolate or soap? Bring a local specialty and share it with your host family to give them a taste of what you love.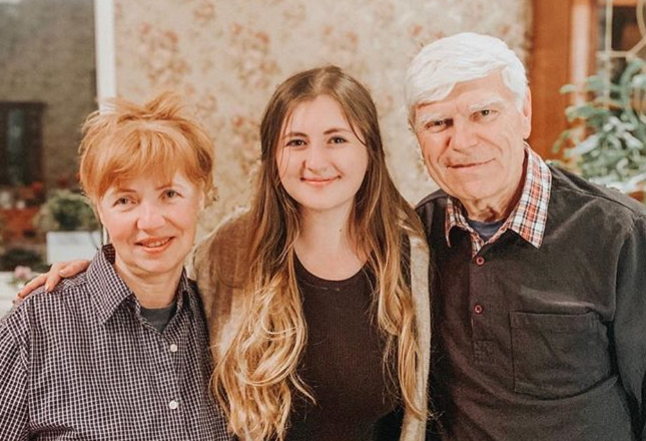 Something Handmade
Pictures
You can't go wrong with pictures! Whether it's a scrapbook, photo album, or simply a framed picture of you together, your host family will love it. This gift is great because you don't have to worry about it while you're preparing for your semester abroad. You can just print of the photos you've taken at the end of your semester. If you need help printing your photos, ask one of your new local friends!
We've also seen a lot of volunteers bring polaroid cameras so they can easily snap pictures throughout their semester and then leave them with their students and host family. The film for these cameras isn't cheap, but fun to have (especially for journaling) and hassle free!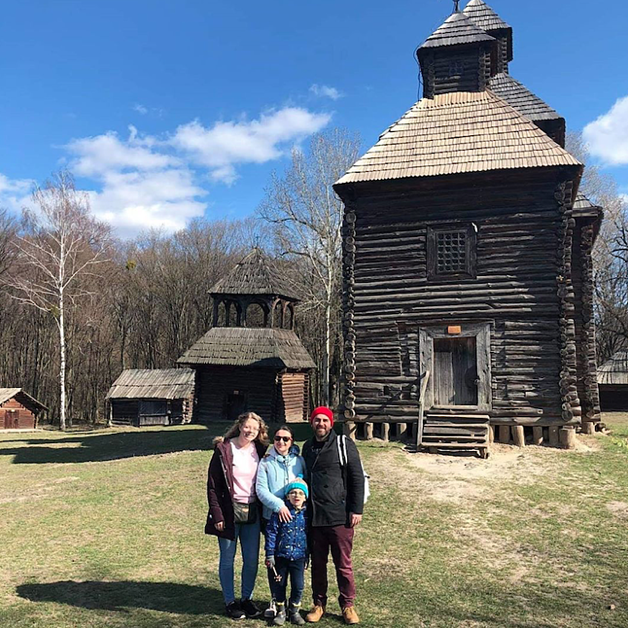 Personal Letters
Honestly, handwritten letters expressing your love and gratitude will be the most special gift you could give them. If you can, include favorite memories from your semester and things that you've learned from them that you'll take home with you.
If your host family does not read English well, try typing it into google translate and copy that. Or even consider having a local friend help you translate it.
Handmade Art
Do you have a creative, artistic talent? Painting, drawing, or any kind of crafting? Make your host family a piece of art to hang in their home. If you don't consider yourself artsy, just keep it really simple!
Here's an idea: Get a frame and divide it down the middle. On one side, paste a map from where you're from and draw a heart around your city. On the other side, paste a map of their city and draw a heart around it. Maybe a little cheesy, but definitely thoughtful!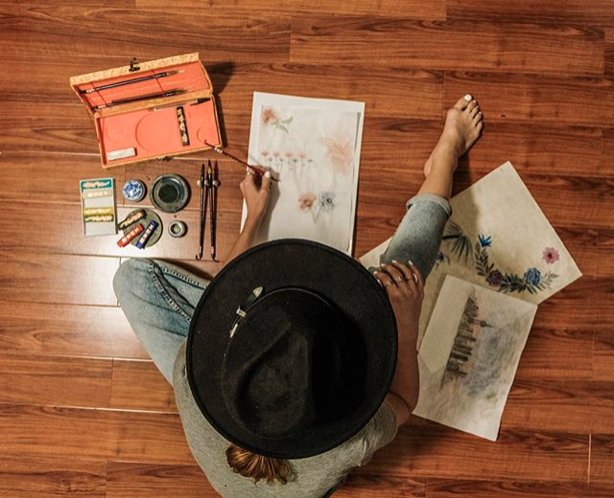 Something From Your Semester With Them
Throughout your semester, you may get to do some fun things with your host family, like visiting a museum, going on a hike, walking through Old Town, or shopping around a local bazaar. Your host family isn't required to do these things with you, and if they invite you to do something, you aren't required to go. But, we recommend that you enjoy these kinds of activities with them since it's a great chance to build relationships and experience local culture. Plus, they'll probably know about some hidden gems undiscovered by tourists.
If you to get to make memories like this with them, what about finding something to represent these happy times? Maybe a little painting of the Old Town or a memento from the bazaar. You'd be surprised how much even a small bouquet of flowers from the local market will mean to your host mom!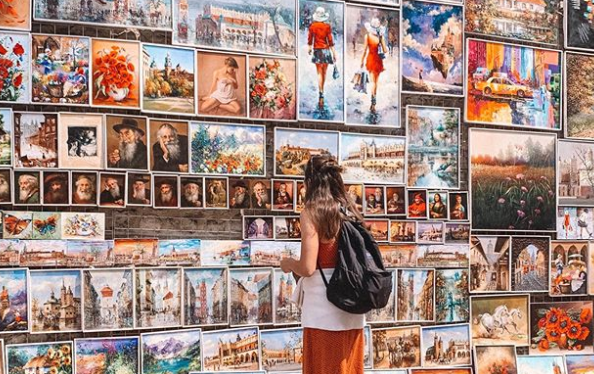 Want to learn more about what to expect from your semester with ILP?
We know you probably have a lot of questions about what your semester as a volunteer will look like. Click the button below to learn the answers to everyone's most frequently asked questions: